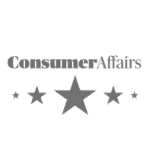 Moving APT - Best American Cross Country Movers
Make moving anywhere in America easy.
Moving APT relocates thousands of homes and businesses nationwide for decades, fully licensed, trustworthy, and transparent. Bringing together the best of technology, teamwork, and white glove moving services, we prioritize customer service. Hiring a reliable moving company based on data of real customer reviews is simple and safe.
Get a quote from the best cross country movers.

Your move can be a breath of fresh air and fun for a change, with the leading licensed mover bringing you everything from packing, accessorial, storage, and full moving services. We offer a range of packages, plus diverse insurance and financing options.
Get white-glove moving services at winning prices from the best cross country moving companies, with Moving APT.
Cross Country Moving Companies
Finding the best cross country mover for your needs can be a challenge. We genuinely understand the pains of packing, loading and relocating your home or business from one state to the next. We can make the process painless, fun and exciting.
Wherever you move, whatever you move, home or business, we've got you covered for over 20 years. Get a list of the best cross country moving companies in America. Make your move as easy as stepping from one state into the next, seamlessly, safely, and even with pleasure.
Free & Reliable Online Moving Quotes
Knowing how much your move will cost in advance helps you plan it like a pro. Moving APT offers the best online moving quotes – transparent, reliable, and based on expert research. Knowing how much your move will cost is simple, safe, and even satisfying. Your move can actually be a breeze when you know what to expect.
Move for a price that your pocket can handle, with truly reliable, affordable, and outstanding movers that offer great service. We offer the most competitive prices for the best movers nationwide. Get your cross country moving quote from America's leading movers now.
Pack and Unpack with Our Pros
Packing up your valuables and fragile items is now easy with our professional team at your service. Trust the skilled and experienced hands of our professional packing team to get the job done right, and count on them to unpack your home or biz safe and sound. With the right supplies, techniques, and insight to make sure you transport every piece intact and safely, we've got all your packing needs covered from A to Z.
No piano or porcelain antique is too tricky for our team to tackle. We can pack and relocate any item safely, or get your money back guaranteed.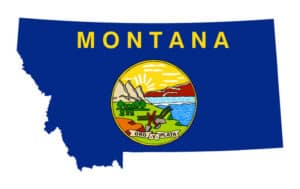 Moving To
Relocate to Big Sky Country without any stress by reading our list of the four things you must know before moving to Montana, and start your new life positively.
Moving To
Seamlessly navigate your upcoming relocation to California and discover strategies for hiring movers and becoming accustomed to your new surroundings.
Check what our customers say about us

Sheryl Hanson
I am not going to write a lot. to cut the long story short – Moving APT moved u with ease and they were very much pocket friendly. I hired this company because of their quoted price and the reputation. They did justice with their reputation. Excellent packing, loading skills and timely pickup and delivery made the move very bearable. We received our valuables in great condition and ended up paying the same amount which was quoted earlier.

Myriam Bennett
Moving APT was very helpful and gave me useful information from the moment I called them. Their no obligation quote was exactly that. They didn't pressure me or make me feel like I "owed them" my business for using their time. They answered all my questions and provided me with an assessment on how long the move would take, how many people I needed, etc. To be honest, Moving APT is actually doing a service for other moving companies because they are so professional and good at what they do, they are bringing back the trust to moving companies.

John Rossi
We used Moving Apt for the second time and are so happy with their service again. Alex and his team were very friendly and careful with my belongings. We made a reservation only a few days before our move and they confirmed quickly and then arrived right on time. There was no delays or waiting around, they went right to work and did not stop until we were done. The cost was reasonable and totally worth it! We will definitely use them again when we are ready for our next move!

Sara Beron
I hired Moving APT for a move. They did a terrific job and their pricing is fair. I was so thankful someone recommended Moving APT to me. They moved heavy, bulky furniture up a flight of stairs and into my new place. My whole move felt extremely easy and I wasn't stressed at on the day of moving. All of my belongings made it safely into my home without any bumps or bruises. Thanks for being so amicable & helpful during such a stressful time.