Moving out of state is a big deal, and there are a number of things that you need to be able to accomplish while you're getting things going. How can you be certain that you are doing what makes the most sense for your budget and the needs that you have regarding your moving day?
As you consider your options, you want to be sure that you explore as many details as you can. Knowing how much your move is going to cost will take some figuring out, but it can be a great starting point so you know how much you'll need to try and budget.
Whether you hire out of state movers or you do it on your own, there are a lot of things that you can look at in regards to how much your move will cost. Here's a quick look at some of the things involved in that process.
How Far Out of State Are You Moving?
The cost of your out of state move is going to differ based on the distance that you're traveling. If you're just traveling to the next state over, and you live near the state line, then you may find that it's not going to cost too much more than a local move would to complete your move.
If it's less than 100 miles from your starting point, then you will be paying a local rate, which is based on how many hours it takes and how many movers and trucks you need to take care of the process for you. This ends up making the cost much lower for you when all is said and done.
However, the further you go out, the more it's going to cost. Whether you rent a truck or hire movers to do it for you, you're going to be paying some rate per mile that you're traveling. Some out-of-state moves take days to complete, and that's days where your movers aren't taking care of other jobs.
How Much Stuff Are You Going to Take With You?
If you're only going to need a small truck to take everything with you, it's going to end up costing a lot less than if you need a large truck to haul everything. The size of the truck is going to determine how much gas that the company (or you) will need to buy during the trip.
It also increases the amount of loading and unloading time for everyone involved. That's why many out of state moving companies are actually going to weigh how much stuff you have, and charge you mileage and time based on how much your items actually weigh.
What Additional Services Are You Going to Need Help With?
Many people need a few additional services when they're looking at everything related to moving day. Some people may need some help packing and unpacking – which could end up accruing extra costs from your moving company. Others may need disassembly and assembly.
On top of that, if you think that you're going to need to get some sort of storage unit for any reason, then you want to be sure that you schedule that as well. They typically cost anywhere from $50 to $250 a month, depending on how large that the space is and how much you need to put in there.
If you're doing it on your own, you won't need those additional services – but you will need to budget a lot of time to make sure that it all happens. And, as many people say, time is money.
Are You Hiring Movers or Taking Care of All of It on Your Own?
Hiring movers varies based on distance, as we mentioned above. Local moves, on average, cost between $20 and $50 a mover, per hour (and extra if they need more than one truck for your move). On the other hand, long-distance moves are going to cost anywhere up to $1.20 per mile.
In those cases, you could be spending up to $1000 or so when you're taking care of a local move; or you could spend $2500+ on a long-distance move. But, remember, they'll get the job done more quickly and they have the tools necessary to move things well. On top of that, they prevent you and your family or friends from getting injured on moving day.
If you do it on your own, you could end up saving some money on the process. Renting a truck locally is typically less than $100 for the day, so it keeps things tight. But, you'll likely need to rope friends and family into it, and you'll need to be sure that you give them stuff like food and drink. And, the risk of injury is higher.
Long-distance moves end up being a similar price when it comes down to it; trucks end up by the mile, you have to pay for gas and tolls on your own, and you may need to get a trailer to tow your car, which is also an extra cost.
Enter Moving Details and Get your Moving Quote in Seconds.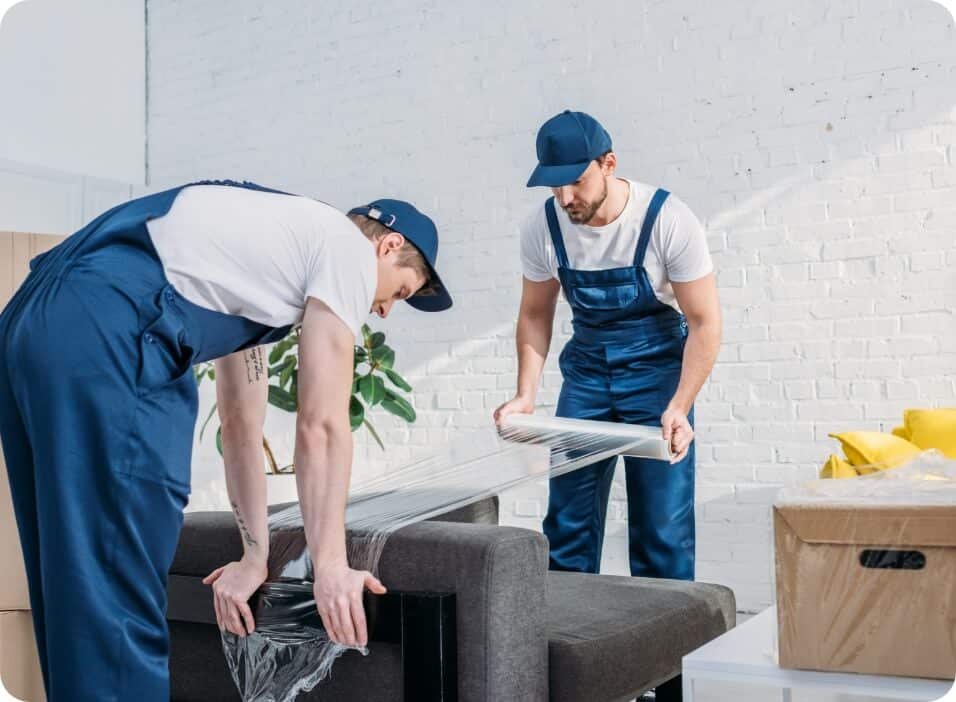 What Time of Year are You Moving?
The time of year that you're moving could also have an impact on how things look for you during the moving process. If you're moving at a peak time of the year –between April throw September – you're going to end up paying more to get your movers, especially if it's a long-distance move.
What Could the Numbers Look Like for My Out of State Move?
So, now that we've talked about everything that is part of the process, you likely want to know some numbers that you're going to work with. For the most part, your local move is going to cost somewhere between $250 and $1000, depending on the factors listed here.
If you're going into an out of state move that pushes you past that 100 mile maximum, then you're looking at much higher costs. On average, a 3 bedroom home is going to cost anywhere from $1500 to $3000 to move long distances. You can, then adjust those numbers based on how much stuff you have and how many types of services that you also need from the company in question.
As you may know, this will vary based on what moving company that you decide to go with. You'll get more accurate numbers if you call them for an in-person quote, or if you use a moving cost calculator that the company in question provides for you.
How Can You Reduce the Costs of Your Move?
There are a lot of ways to reduce your moving cost. Looking for cheap moving supplies – especially boxes – can be a really helpful way to ensure that you have a lower moving cost than you would have in the first place.
Another consideration is that you should actually purge some items while you're packing them up. If you do that, then you will find that you can either donate them or have a yard sale or moving sale. You could get some extra money (or a tax write-off) and you're not going to spend as much as you would if you had all of the stuff that your home started with.
Frequently Asked Questions
What if I can't travel with my items?
There are plenty of options available if you need to get to your new place of residence before your movers can get your items there. In some cases, you will be able to schedule things, send them off, and then fly or drive to where you're headed ahead of them. You can also consider options, like moving pods, where you load it up yourself and a shipping company comes to send them off.
Is there anything that movers can't take across state lines? 
Moving companies, whether cross country movers or local movers, are not allowed to have any sort of living thing inside of the back part of the van. Animals and plants need to be checked at the state border, and that is your responsibility to take care of.
They also cannot take flammable or combustible items or other dangerous things that could be a hazard during transport.
What about storage options? 
If you need to store items upon arrival at your new home, then you want to sort that out ahead of time. Some national moving companies will have storage options available. Other moving companies may have business relationships with storage companies. Either way, you'll want to do some research and sort it all out prior to moving day.
Enter Moving Details and Get your Moving Quote in Seconds.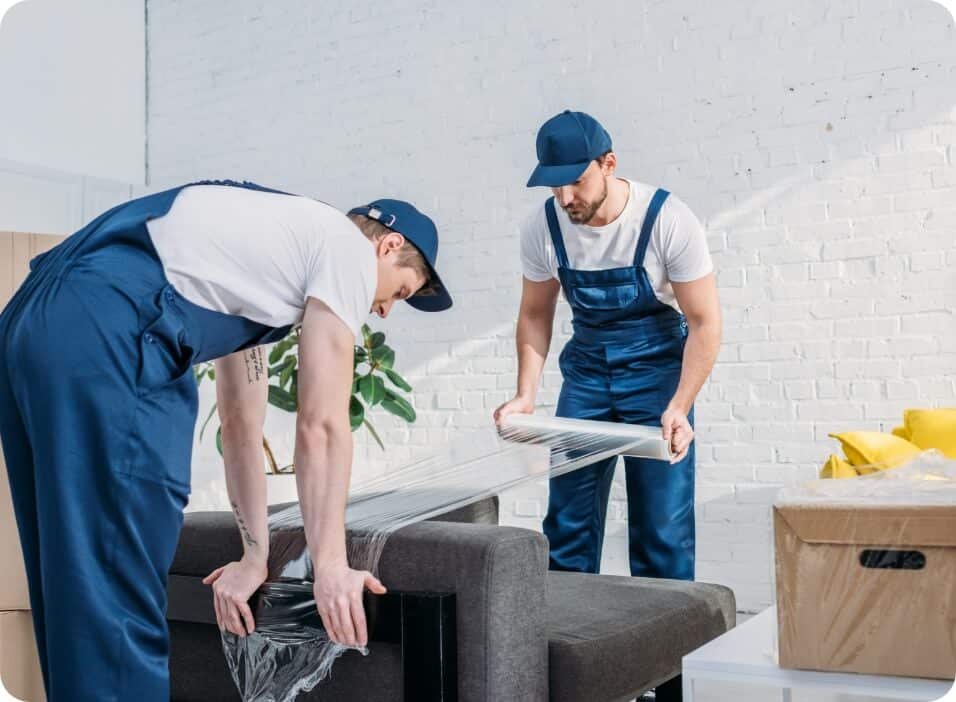 Moving out of state takes time and you want to be certain that you're doing your best to get the solutions that you need. If you start looking at the details now, you'll find that it's that much easier to go ahead and determine what is going to make the most sense for you and your situation in relation to moving day.