Top 5 Local Moving Companies of 2021's
If you are relocating down the street or across the town, moving companies term it as a local move. If you are moving within a town, you have few options to move to your new location, and borrowing your friend's truck is not one of the options.
While there are thousands of local moving companies all over the country, we concentrated our efforts to make a comparison of the best local moving companies based on difference moving qualities.
Continue reading to figure out the best local moving companies for each category and why you probably would want to prefer one company to another. Each type of movers presents its pros and cons, so take a closer look here to find out the moving company that best matches your move.
Top Local Moving Companies Recommended by Moving APT
Our platform screens and lists the best local movers, gives explanations on the various services they offer and provides transparent information about their moving rates. We asked our moving companies to be licensed and insured.
We put in a lot of efforts to protect your personal information. Instead of speaking with ten (10) different moving companies, it is easier to speak with movers via the safe and easy-to-use Moving APT platform.
Compare Local Moving Companies
| | | | |
| --- | --- | --- | --- |
| Company Name | Company Type | Local and Long-Distance Moves | Offers Auto Shipping |
| iMoving | Marketplace |               Yes |             Yes |
| Two Men and a Truck | Van line and brokerage |               Yes |             Yes |
| POD | Moving container company |  Long-distance only |             No |
| Uhaul | Moving truck rental company |  Local moves only |             No |
| College Hunks Hauling Junk | Junk removal and van line |  More of local moves |             No |
List of Best Local Movers For A Seamless Move
Although you are not moving to a far destination, a reliable, licensed, and affordable moving company is an important part of your local move. Moving APT enables you to locate experienced, trustworthy movers in your location, make quotes and prices comparison, read the verified reviews and select from the best local movers. All the local movers in Moving APT are professionals, fully licensed, and insured.
Below are top local movers:
When it comes to local moving companies, iMoving comes on top as the best movers you can find around as you can find much-needed helps. iMoving provides online moving quotes from over 10 top moving companies in minutes.
Moving companies on iMoving are well-screened and hand-picked due to their qualification and quality service deliveries. You will have access to the movers who are ready to go an extra mile to satisfy their customers. With iMoving, you are guaranteed of hiring experienced moving companies at the most affordable prices.
iMoving is the effective and fastest way for a customer to get multiple quotes without having the hassle of reaching out to each mover individually. iMoving will make sure you get what you want and smooth moving experience.
This company has more than 350 locations across the globe and is a full-service mover. Even though it begins as an after-school franchise by two high school students around the 1980s, it has grown to be one of the highly recognized and customer-centered moving companies in the country. We discovered from our research that it generally maintains its high customer service standards, while other professional moving companies may fall short a bit in this aspect.
For people planning to travel halfway, if you can take care of your kitchen items, but need assistance with your larger belongings, like couches and bed frames, you will be able to save a lot of money and stress by making a partial move with Two Men And A Truck.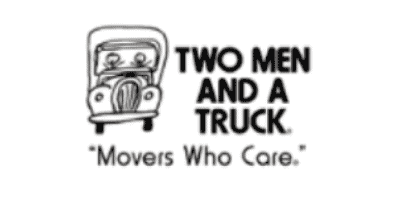 PODS is a short term for "Portable On Demand Storage" and is one of the biggest and famous storage container providers in the industry. We like how PODS offers some of the top-quality containers in the business and has a lot of container options to match any size of a local move.
PODS introduced the idea of portable storage containers in 1998. Even though many other moving companies dubbed the idea over the years, PODS is still one of the most known and widely available moving container companies in the country. Whether you are relocating to a 1-bedroom apartment or a small villa, PODS has a well-suited size container for needs.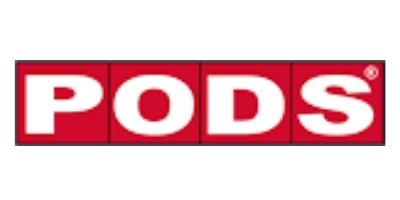 This company is well known in the moving industry, but you may be surprised that it offers both moving and storage containers too. U-Boxes from U-Haul are made of quality, construction-level lumber and not metal, which means they are not as sturdy as their metal counterparts. But being available all through the nation implies that it is one of the highly accessible options for your moving needs.
U-Haul is the only local moving and storage container company that is present in all 50 states. That is not enough, the company also makes it easy to reserve a U-Box by enabling you to perform the process online – that is a unique feature in the industry that is not available with either 1-800-PACK-RAT or PODS.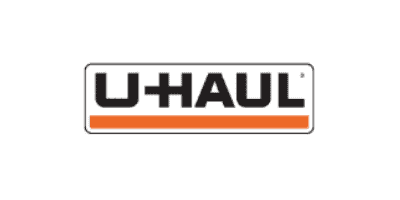 This company is the only national full-service moving company that also offers trash and donation collection, giving it an edge over other standard full-service competitors.
Together with its comprehensive list of packing and moving services, College Hunks offers what we considered the best way if you need to get rid of some trash or donate any items you no longer want during your move.
Checklist: The 5 Best Local Moving Companies in 2021
| No. | Top 5 Local Moving Companies | Website |
| --- | --- | --- |
| 1. | iMoving | www.imoving.com |
| 2. | 2 Men And A Truck | www.twomenandatruck.com |
| 3. | PODS | www.pods.com |
| 4. | Uhaul | www.uhaul.com |
| 5. | College Hunks Hauling Junk | www.collegehunkshaulingjunk.com |
Enter Moving Details and Get your Moving Quote in Seconds.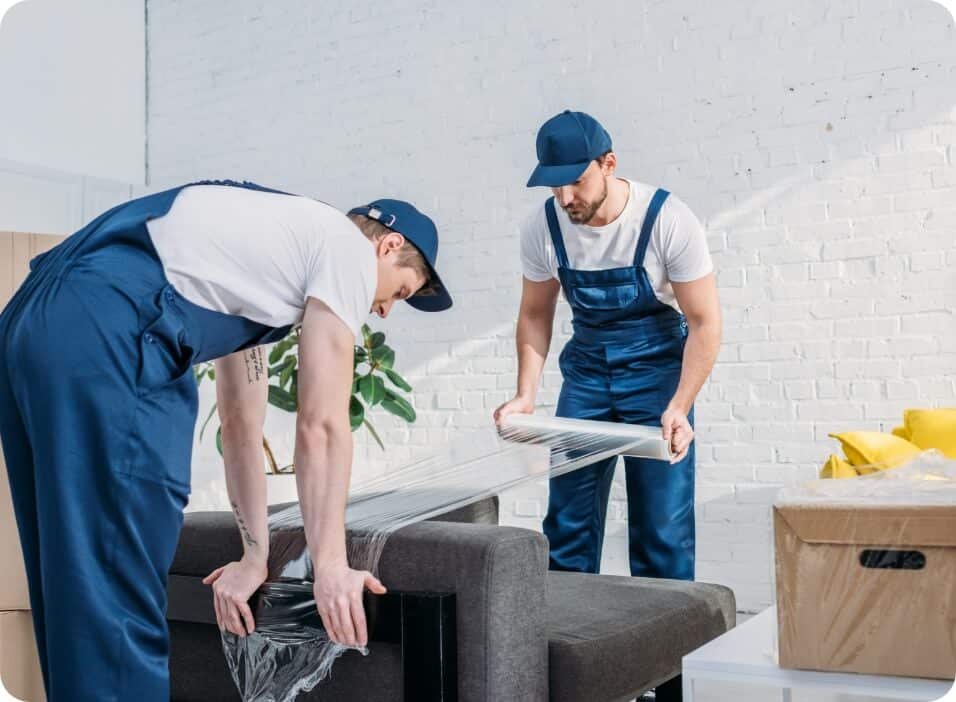 How Much Do Local Moving Companies Cost?
Local relocation service providers charge about $40 per hour for each mover. It should take three movers about 4 hours to relocate a one-bedroom apartment locally, so around $480 for only labor.
During a long-distance move, the price can increase to about $2,000 for a median weight of 3,000 lbs. Sure, you are concerned about the cost of the local move after all you are spending your hard-earned money. Besides, finding out the cost associated with local move will prepare you for your decision whether you can afford the move or you should just do it yourself.
Local moving companies often charge hourly rates unlike on the weight of your shipment as well as the distance of the move as charged by long-distance movers. A lot of reputable and professional local moving companies will cost you about $90 and $120 per hour for each mover based on the job as well as the workers required. If you wish to hire just moving laborers with no truck, then you will spend about $60 to $80 every hour.
In addition, with hourly rates, there is always a 2-hours minimum charge. Don't forget that prices also depend on your location, movers' availability, and other variable factors; so, make sure you get a local moving quote for assurance.
The other way you will be quoted by local movers is by getting a fixed price. These local moving companies after checking your shipments and knowing your moving needs, figure out the number of hours and labor it will take to complete your job, and then multiply it using their hourly rates.
This method ensures they give you a flat rate. Experienced movers often know what time and expenses are involved from old similar jobs, and hence, they can provide you the best and comprehensive price. These moving quotes are much preferable in greater cities where you probably can enter into traffic jams.
Below is a range of costs you may be charged.
Basic move (no extra moving services)
$0–$8 per $1,000 in value covered
$0–$8 per $1,000 in value covered
What to Consider Before You Choose a Local Mover
You need to know your options so that you can find the right moving company to help you with your next move. You are likely into this because you want your moving experience to be the best, but since you will be paying as a customer, you must be careful with your choices. So, how do you choose the best company for your move?
Hiring a local mover is like diving into the deep ocean where you have no direction in locating the best local movers for your moving needs.
To simplify things for you, get recommendations from family and friends that likely have used a local moving company's service in time past, find out which company you should hire, and cross off your list.
Since you have people in your social circle that has direct experiences with these movers, you will have a much better chance of knowing how they work and what to hope for.
Be careful of pirate moving companies with no license and insurance. They sure have a moving truck, workers to lift and carry your precious belongings, and they may offer ridiculously low rates compared to other companies. However, if they have no license or carry no insurance, you could end up with damaged household goods or damage to your new household. Worse, if any of the movers get hurt during the move, you could be liable for any financial settlement.
Any moving company that you hire must possess the right licensing from the state. If you are hiring a long-distance company, they must show you their US-DOT licensing. The American Moving and Storage Association listed out certified moving companies across the country in alphabetical order. We suggest you check the list online when hiring movers. 
You must do your research. Read reviews online about moving companies to figure out the right one for you. Many companies in the market want your business but failed to show concern or care for your precious belongings. You want to avoid hiring a moving company that doesn't care for your belongings or is unprofessional.
Carelessness and damage can turn an already stressful and chaotic process into a disaster.
Whether a local move or long-distance move, any moving company will give you an estimate based on the number of hours and movers. You understand what people meant about best-laid plans. You may need extra packing materials, or have heavy belongings that were not factored in the first estimate; the move might take much more time than planned for.
In this situation, you will be charged fees together with the base price agreed upon. When you are shopping for local movers, it is important to compare moving fees. You want to avoid a higher bill at the end that exceeds your budget.
The moving cost is important. it is affected by different factors like period pf the move, distance, and items to be moved, together with many other factors. Movers charge differently. What you must do is to compare reviews with prices.
Try to look for the lowest price that contains the best reviews. Ensure your budget work for you when you are hiring movers, and that implies not paying for higher rates. You need to work with your local moving company to reach an agreement for the best price possible. You should meet your mover in the middle so that you can pay a price that falls within your budget.
During a move, you must be respected. It is similar to any other business, but especially in the moving industry. Your belongings are valuable, and for the money you are paying, they deserve care.
So, also your new house, your movers should not track in mud on the flooring, scratch your hardwood floors, or cause a hole in your drywall. Customer service is so essential. A business may be efficient or reasonably priced, but if they are not friendly or careful, they sure don't worth your time and money.
Enter Moving Details and Get your Moving Quote in Seconds.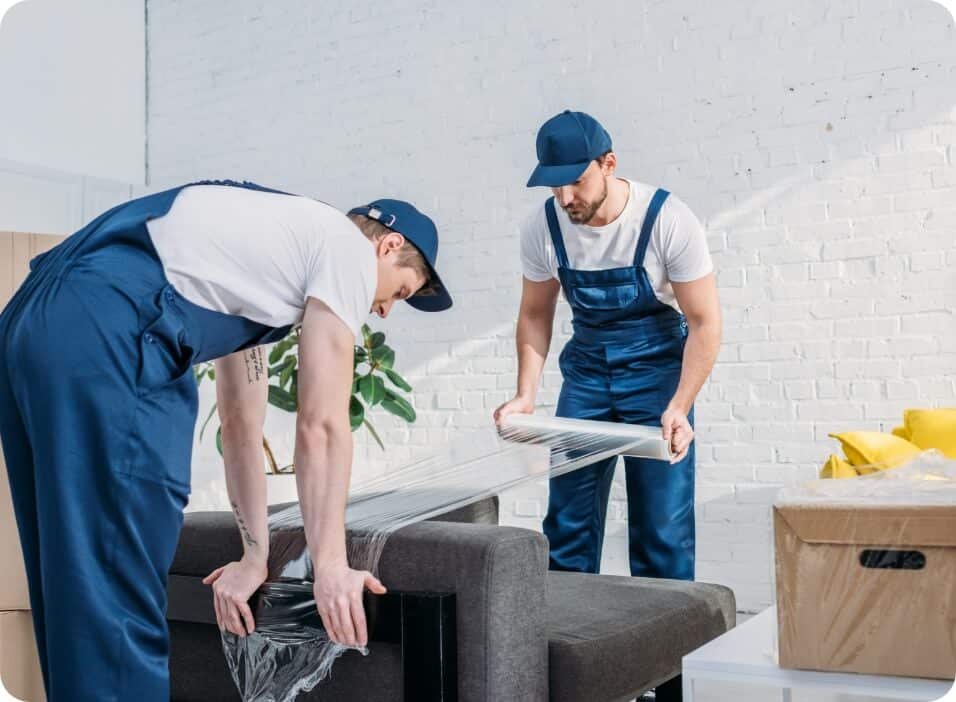 Get Free Relocation Quotes From Your Local Moving Companies Now!
Now that you have a basic knowledge of the costs of a local move and the different factors that can affect them, you surely want to know the most affordable prices as well as the best local movers. This is one aspect you can get help from Moving APT for your local or long-distance moving needs.
Visit them now and fill the quote form to get started. Also, compare relocation quotes and get the best local moving company that suits your budget and specific moving needs.    
Hiring the best moving company for your local move goes a long way in achieving smooth moving experience. Moving APT's list of local movers was handpicked after thorough screening to ensure you have access to the best moving services ever. You can choose any of the above companies to help with your local move. Have a successful home moving!