Five Best Local Moving Companies in 2022
Moving across the street or to the other end of town is a local move, and getting it done cost-effectively and with ease can mean considering the use of a few different moving options. DIY moves could mean renting a truck or packing yourself for savings. But, hiring one of the best local movers for your needs with full-service options and services is also viable and a wonderful way to relocate.
Our experts drilled down into real customer reviews and data to find and compare the absolute best local moving companies for anyone's needs. Discover the ideal option for your move, and hire the best local moving company for your needs, with a sharp vision of their pros and cons, close up and personal with our guidance.
Most Recommended Local Moving Companies
Compare Local Moving Companies
| | | | |
| --- | --- | --- | --- |
| Company Name | Company Type | Local and Long-Distance Moves | Offers Auto Shipping |
| iMoving | Marketplace |               Yes |             Yes |
| Two Men and a Truck | Van line and brokerage |               Yes |             Yes |
| POD | Moving container company |  Long-distance only |             No |
| Uhaul | Moving truck rental company |  Local moves only |             No |
| College Hunks Hauling Junk | Junk removal and van line |  More of local moves |             No |
The Best Local Moving Companies
Despite being a seemingly simple move due to distance, local moves each bring their own levels of complexity, and finding the best local moving companies to choose from is paramount for your peace of mind. With our moving quote calculator and search tool, hire local movers from a diverse range of quotes and prices, all based on our drilldown and expert research of verified movers. That way your move is always relocated by professionals, legit, licensed, and insured.
If you're asking yourself, "how do I find the best local moving companies near me?" Look no further, as you've come to the right place and the perfect online destination to hire great local movers near you.
Get the list of the best local moving companies, matched to your needs within minutes from the only online moving platform that centralizes and streamlines moving search and comparison options in one place. iMoving is an innovative and reputable marketplace to find America's best local movers nationwide.
Finding affordable, professional, and skilled local moving companies close by is now easy and accessible. Just enter your credentials and find outstanding options that truly support every aspect of your move. Like what?
Packing and accessorial services
White glove moving of fragile items
Great handling of your haul
And most critically, licensed, legit and experienced movers for a secure move.
Find and compare every service and option from local moving companies in America available in today's competitive market. There isn't a target service or provider related to relocation of homes and businesses that iMoving doesn't cover completely.
Get a prescreened list of the best local movers for your needs, as iMoving looks at the real customer reviews supporting positive experiences and ensuring a smooth move isn't just another phrase – it's your moving reality.
With humble beginnings dating back to the 80s and two high school kids looking to build a big business from even bigger dreams, Two Men and a Truck have grown into a little American Empire with a small-town feel, with 350 locations. With remarkable customer service and a great friend and family feel to its team and overall approach and values, Two Men and a Truck are one of the best local moving companies anywhere in America.
Reviews prove these guys to be true leaders in service and professionalism. Over the years, they acquired a lasting reputation as a skilled and caring mover, with heart and soul invested in their treatment of customers and their moving needs.
With partial moves available to move the larger, more cumbersome pieces of your home or business, Two Men and A Truck are not only an affordable option but a smart one that can strategically minimize the cost but maximize the efficiency of your relocation process.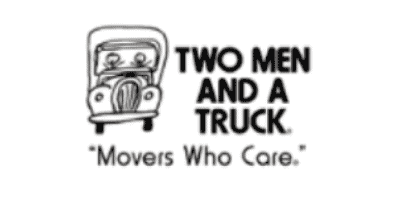 Known for their winning container options for diverse move sizes and needs, PODS is the abbreviation for Portable on Demand Storage, one of the best local moving companies in the industry. Since 1998, PODS established itself as a veteran in the field of portable storage containers in assorted sizes for a range of local moving needs and options. While imitated, they truly can't be duplicated and PODS definitely takes the prize for being one of the best local moving companies for moves small, large, residential or commercial.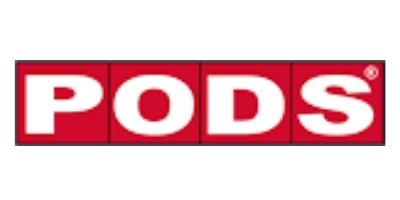 An American classic that offers convenience, quick and easy booking and making the most of a DIY move within your budget, U-Haul goes beyond just offering trucks for hauling your load. It's no wonder they've maintained a reputation as one the best local moving companies, as U-Haul even offers transportable moving and storage containers. While most U-Haul storage containers are made of premium quality lumber, they might offer affordability but a compromise when it comes to sturdiness. The beauty of being part of an American legacy is that U-Haul containers are only one of the few reasons this master mover and best local moving company has maintained its reputation for years in 50 states nationwide.
Book your move and get started with U-Haul with easy online booking and great service, call centers, and terrific support.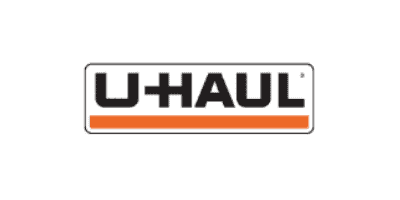 With a great blend of disposal and waste collection services, plus a full-service local moving company, College Hunks brings the best of both worlds together, going as far as donating the trash of homes and businesses to those in need.  It brings together humanity and home or business relocation with a heartfelt mission to make sure that as one of the best local moving companies, trash truly becomes the treasure of those who can make use of it. Enjoy full-service local movers as a fantastic way to see any unwanted items make a home or business happy with College Hunks on your side.
Checklist: The 5 Best Local Moving Companies in 2022
| No. | Top 5 Local Moving Companies | Website |
| --- | --- | --- |
| 1. | iMoving | www.imoving.com |
| 2. | 2 Men And A Truck | www.twomenandatruck.com |
| 3. | PODS | www.pods.com |
| 4. | Uhaul | www.uhaul.com |
| 5. | College Hunks Hauling Junk | www.collegehunkshaulingjunk.com |
Enter Moving Details and Get your Moving Quote in Seconds.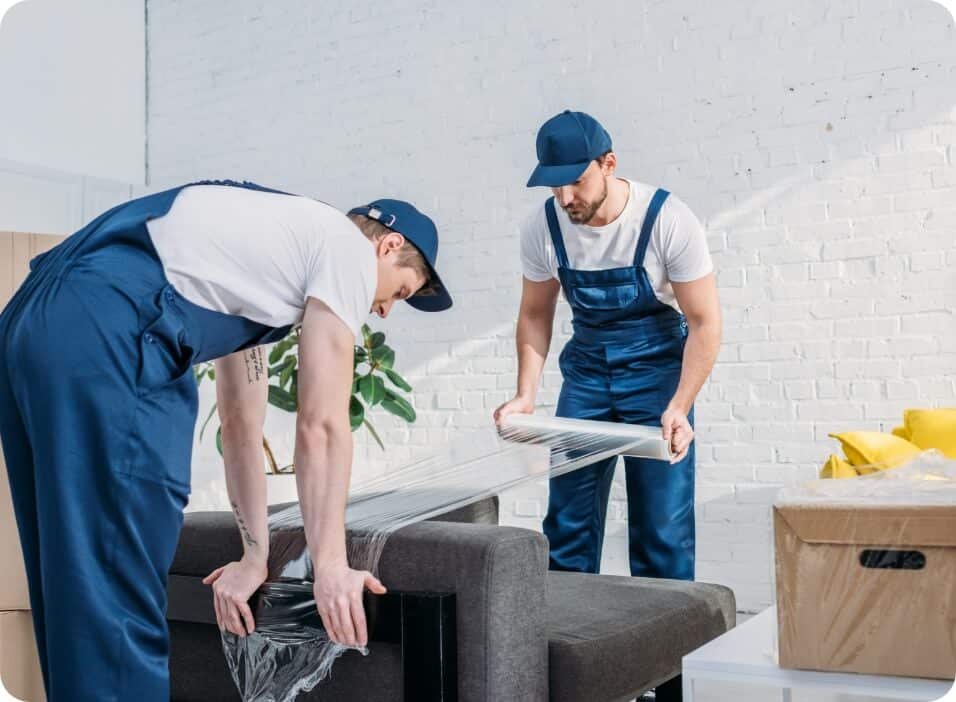 FAQs: The Best Local Moving Companies and Costs
How Much Does It Cost to Hire One of the Best Local Moving Companies?
The cost of any local move depends on several factors, including the number of movers, rooms, and the scope and scale of your move. The cost for each mover usually runs around $40/hour. To give you an estimate of how much a local apartment move could cost for a one-bedroom apartment, you'll likely need about three movers working for roughly 4 hours.
Do the math, consider the cost of packing supplies and buying some treats to make your movers feel at home, (donuts, a cup of coffee, icy water, and paper towels), and you can expect your move to cost at least $500 total.
What Are the Average Hourly Rates of Local Moving Companies?
Most local moving companies will charge between $90 and $180 per hour total for 2-4 movers, depending on the scope of the work and labor involved. Skip the truck and recruit hands and hauling power of a capable crew only and expect to spend about $60 to $100 per hour total.
Always keep in mind that most local moving companies will always charge a minimum of 2 hours, and price is impacted by location, mover availability, climate, season, services, and of course, insurance.
Some of the standard costs local moving companies charge include: 
Moving Services
Basic move (no extra moving services)
Packing service
Moving coverage
Local move
$550 to $2,000
$30-$60 /l-bedroom per hour
$0–$8 per $1,000 in value covered
Long-distance move
$2,000 to $7,500
$500 to $4,000
$0–$8 per $1,000 in value covered
Using PODS
$500 to $1,500
N/A
$35 to $475
Things To Know and Look for in The Best Local Movers
1. Trusted Opinions: The Value of Recommendations
When in doubt, ask a friend, family member or business associate for their opinion about experiences with local moving companies. Your home or business is not something you want in the wrong hands. Ensuring you've got your bases covered with a reliable and experienced local moving company is absolutely critical. Can't find someone to ask? Use our site and check online reviews. There's a reason for why the value of testimonials, customer success stories, and reviews have become vital to companies' online digital content assets – they sell!
2. Licensed Local Moving Companies and Insurance
Two absolutely critical items to be aware of when it comes to moving and insurance.
Firstly, while your provider might appear to be one of the best local moving companies, if they're not licensed, you may very well miss out on more than a few of your favorite pieces that could get damaged or lost, or in extreme cases broken, stolen or destroyed. Unreliable movers can also incur fines, and the last thing anyone wants is to find their entire home and business moved unsuccessfully, potentially creating irreparable and serious damage. Make sure you hire a licensed, legit, and compliant local moving company, so every aspect of your relocation is safe and abides by local and federal regulations.
Secondly, get your goods covered with insurance, so that regardless of whether your mover falls short of their regulatory requirements, you've got your ducks in a row and move with safety and style. Over and above your household or business liability consider that local or out of state movers can get hurt, and the liability of their accidents or injuries could be more than damaging and costly – they could cause trauma and animosity in your relationship forever. Lawsuits are absolutely not necessary when insurance can cover the cost.
Ask your mover for proof of US-DOT licensing, and your best bet is to hire local movers certified with the American Moving and Storage Association.
3. Fair and Transparent Pricing
Local moving companies will mainly base their estimates on hours and a total number of required movers. With the packing and accessorial services involved, potential need and cost of materials, time, and extra manpower be certain you know what you're committing to and that the prices you're quoted will actually be what you pay at the end of the day.
Unexpected services and needs will cost and incur additional fees, so remember to keep this in mind every step of the way. Investigate the cost of every fee your move will cost as much in advance as possible to avoid unpleasant surprises.
4. Customer Service: Hire Local Moving Companies
You want your move treated with respect just as much as you and your space deserve complete respect when relocating spaces, homes, or businesses. Don't ever overlook the importance of feeling like you are put on a customer service pedestal and treated like royalty when relocating.
Your kingdom, residential or business, is part of your dynasty, and transporting every aspect of it with understanding for your needs and who you are, your demands, the care and courteous attitude you expect are all paramount to feeling absolutely confident and positive about every aspect of the moving experience.
Imagine mansions and 5 story homes or 10-floor businesses transported without every mover and individual from the local moving company's crew treating you like gold. When white-glove moving companies are referred to in the context of superior customer service, think respect, being polite, considerate, and great listening skills. Some people seem to think a quick call and get to work with a smile cover a local moving company's bases when it comes to service. Think again.
Customer service dos include:
Listening carefully to the customer, because we all know that customers are truly always right. Why? To start you're paying the bill, and to finish – well, just because. That's what America's commercial and corporate industries are all built on – service from A to Z. If you're moving a home or business, heck, you better be treated like king or queen of your domain and with great, ethical customer service.
Honesty, integrity, and attentiveness to client needs. Some people listen to respond. The smart service providers know that we listen to fulfill and understand a customer's needs.
Cleanliness and respect for your environment is paramount. If you ask movers to wipe their feet before stepping into your house because the new tenants expect a clean and polished floor, you better make sure your movers respect and understand that your floor should be shiny and new when their done the job.
Meeting your every need. Customer requests are not dust for your movers to brush off their shoulders, and it's bottom line rude if they do. It's the small but memorable moments customers will treasure and appreciate about their moving experience once it's done. And if you fulfill their requests, those little moments of everyone winning are what will lead a happy customer to absolutely recommend services. Respecting boundaries of your moving needs is ground you should stand on and hold.
Remember that a mover who's less expensive might seem like a better option for your budget but at the end of the day, if you're not treated exactly the way you need and deserve to be, money ain't a thing and your move won't fly over with good vibes and ease you want. 
Get a moving quote and get the best local moving company for your budget and needs.
FAQs – A few quick ones to cover bases
How far in advance should I hire local movers?
Local movers are generally flexible so you can still hire one the best local moving companies, score a great deal and book your move just two weeks in advance. Most will book a move as far as a month in advance if possible.
Define a Local Move: What's Considered a Local Move?
Most local moving companies define "local" relocation based on distances of 100 miles or less from departure to arrival points, while this may vary based on season and peak times of the year for moving.
How much should I pay local moving companies? 
Most local moving companies charge anywhere from $40 to $80 an hour, per mover; reaching as high as $90 to $120 per hour if there are specialty moving services required. For example 3 person team working for four hours will cost a minimum of $480 to $960, just for labor. But keep in mind that other expenses like truck Fee, Packing materials and gas.
How much should I tip my local movers?
Tipping? Budget for an additional $20-$50 / per mover. Yes, it all adds up. Remember that what goes around comes around. Paying for quality moving services and extending the payment with well-earned tips means you'll be remembered fondly by your mover.