Cross Country Moving Companies - The Complete Guide
Congratulation on your decision to move long distance or cross country! While it is sometimes hard to make the decision considering the stress of moving cross country, you have successfully made the decision neglecting all odds. Yeah! I agree with you; it is not easy. But it can still be an exciting exercise if you approach it in a professional way. that at the end of everything, you will view your cross country move as simple and as cheaper as moving to the next street. Read on to uncover them all.
Are you in search of proven professional moving tips that can get the work done easily?
Are you looking for a way to reduce the cost of moving cross country?
Are you looking for practical moving tips to move on a budget?
This post will answer all your questions and give you useful tips to make your move smoothly and cheaply. Your decision to move cross country may be due to educational advancement, or as a retirement destination, or you have gotten that much-expected killer job, or simply want to move your entire family to a new destination or finally back home.
Whichever way it is, a cross-country move is not an easy feat, considering the fretting, worries, other moving activities involved and as well as the endless phone calls to friends and family seeking for advice on how to go about it.
When you first dread the number of boxes to move, long list of moving activities starting from decluttering, packing, choosing a reliable mover, loading, unpacking and much more, you would agree with me that cross country or long distance moves are generally hard to plan and stressful.
Trying to ascertain the actual cost of the move can be one of the most challenging tasks of all. Moving across the country turning out to be a scary proposition shouldn't be a surprise because you are relocating your entire achievement and family and taking on a new challenge far distance away from your current comfort zone.
However, while it can be dreading mission, it can as well be an exciting moment if things are put in place. One thing is certain, no matter how you view cross-country move, it will cost money; hence, you need to budget appropriately. There are many ways to reduce the cost of moving across the country. To make it simple, in this article, you will be exposed to professional tips and suggestions to make that your anticipated cross-country move more manageable and less expensive. 
You will learn the following from this post:
Enter moving details and get your moving quotes in seconds.
Cross-Country Moving Companies - Top 10 of 2019
There are various moving companies offering cross country moving service and out of them, below are handpicked for your cross country move:
List of the best cross-country moving companies:
1. Movers Dudes
Mover Dudes is a company that was started by Jon Eye in 2006, the company has two locations in the Old Dominion in Winchester, VA. They handle moving within local communities, long distance moving, interstate moving, and across town or across country relocation. They have been in operation for over ten years, customer experience and reviews about them has been positive with over 95% of their clients certifying their services as being satisfactory and reliable. Mover dudes are fully licensed and bonded by the U.S. Department of Transportation and Federal Motor Carrier Safety Administration. They are also well-insured so it wouldn't be a bad choice to engage Move Dudes as a preferred moving company.
Website: www.moverdudes.com
2. Pods
PODS provides self-storage facilities and moving solutions. They have a proven track record for offering seamless relocation solutions for organizations and companies. PODS specializes in solutions for restoration, retail, employee relocations, and commercial moving among others. PODS has over two thousand reviews on consumer affairs with over 4.8 ratings which is quite impressive. Hence, it wouldn't be a bad idea to engage PODS for your next relocation.
Website: www.pods.com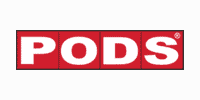 3. Black Tie Moving
Black Tie Moving company is one of America's fastest-growing private companies; that says a lot about their professionalism and expertise. They are a trusted moving company has provided their services to top celebrities that include athletes, NBA teams, musicians, and homeowners among others. Black tie is the official moving company of the Memphis Grizzlies and other prominent real estate companies. They have a team of professional, well-cultured, and neatly dressed movers who will help from loading to unloading, and efficient delivery. They offer long a full- range of moving services that include distance moving, commercial moving, residential moving, and cross country among others.
Website: www.blacktiemoving.com
4. Moving Squad of South Florida
Moving Squad of South Florida is a trusted moving company with over 50 years of valuable experience in the moving industry. They are licensed and insured and their services are exceptionally affordable. Moving Squad is the most trusted and recognized moving company in South Florida; they provide professional, cost-effective, and reliable moving services from Miami-Dade to Fort Lauderdale, to West Palm Beach and all surrounding areas. They will handle all your moving worries from start to finish so that you don't have to worry or have sleepless nights on how you are going to have an easy ride to your new location.
Website: www.movingsquad.com
5. Neighbors Moving and Storage
Neighbors Moving and Storage is a family-operated moving company that has been in operation for over 60 years. Being a family-owned business has been one advantage Neighbors Moving has leveraged on over the years as their management and administrative model has seen them grow in leaps and bounds. They specialize in providing local moving, commercial, and residential moving at affordable rates. They also offer professional packing and storage facilities for their clients. Neighbors Moving and Storage offers excellent customer care based on reviews from those who have used their services in the past.
Website: www.neighborsmoving.com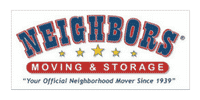 6. Adept Moving and Storage
Adept Moving and Storage was founded in 1998 and is located in Los Angele, California. They are fully insured and licensed moving company with professional and experienced staffs. The excellent customer relations they have has seen them enjoy tremendous and encouraging reviews from their customers on several external rating platforms. They offer residential moving, commercial moving, labor moving, and office moving among others. Adept Moving has one of the best moving supplies you will find in the moving industry today. Their rates are relatively competitive compared to what other moving companies offer. With the many positive ratings of Adept Moving and Storage company, it would not be out of place to engage them for your next moving.
Website: www.adeptmoving.com
7. Denver Professional Movers
Denver Professional Movers is a moving company that was founded in 2008, their moving crew are experienced and well-trained, and equipped with the latest moving equipment in the moving industry. They don't compromise standards in their service delivery; they offer services such as commercial moving, long distance moving, residential moving, and cross country moving among others. They employ the use of innovative technology that helps their clients to book online, track their belongings via GPS, and they also Have professional moving consultants to ensure their clients enjoy a satisfactory moving experience.
Website: www.professional-denver-movers.com
8. Xtreme movers
Xtreme movers is a fully licensed and insured moving company that offers full service moving that include long distance, white glove services, Antiques, packing supplies, packaging for fragile items, and secure storage facilities among others. They will help with your moving plans and strategize the easiest way of serving your unique moving needs. Their services are relatively affordable when compared with other moving companies offer.
Website: www.xtrememovers.com
9. Veteran Movers
Veteran Movers is a moving company that is co-owned by women and men who have had many years of experience in the U.S military. They are a team that includes experts and veterans who know what it takes and how to make your belongings remain secured and protected while in transition. They are located in New York City; whether you are moving within New York City, or from the Upper East side to Mutton town, or from East Village to Midtown, they have got you covered with their efficient and reliable moving team. The diligence and respect with which they treat their client's belongings has seen them earned great trust from their clients.
Website: www.veteranmoversnyc.com
10. Molloy Bros. Moving and Storage
Molloy Bros. Moving and Storage has been providing excellent moving services for its clients since 1946. They are located in New York, Connecticut, and New Jersey offering professional and personalized moving experience with full customer satisfaction. Molloy Bros. is a family-owned moving company. They will help with all stages of your moving process from planning to packing, and safe transportation to your desired location. They are also an agent of Mayflower Transit; with this partnership, they have been able to enhance efficient service delivery to their client. They will help with local, long distance, international, cross country, commercial and residential moving.
Website: www.molloybros.com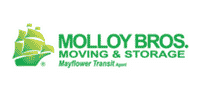 The following table displays the top cross country moving companies of 2019:
| No. | Top cross country moving companies of 2019 | Website |
| --- | --- | --- |
| 1. | Movers Dudes | www.moverdudes.com |
| 2. | Pods | www.pods.com |
| 3. | Black Tie Moving | www.blacktiemoving.com |
| 4. | Moving Squad of South Florida | www.movingsquad.com |
| 5. | Neighbors Moving and Storage | www.neighborsmoving.com |
| 6. | Adept Moving and Storage | www.adeptmoving.com |
| 7. | Denver Professional Movers | www.professional-denver-movers.com |
| 8. | Xtreme movers | www.xtrememovers.com |
| 9. | Veteran Movers | www.veteranmoversnyc.com |
| 10. | Molloy Bros. Moving and Storage | www.molloybros.com |
The First Cross Country Moving Checklist
To break the jinx, we will start by analyzing what and what you should plan for in your cross-country move. Planning is the first step to any successful move either local or long distance moves – if you fail to plan, you plan to fail. In your planning, you will list out all you need to do step by step, which is referred to "checklist." There is nothing special in moving across the country if you plan well and plan earlier enough. It only requires advanced planning compared to moving within the states. Below is the first long distance or cross country moving checklist:
1. Clean, Clean, And Clean
There are chances that you had been living in your current location for decades, and for some years now, you had been postponing or never thought of spring cleaning. This is an opportunity to get it done. You can use this time of moving to tidy up the entire home in readiness to know what to move with you to the new country. Cleaning is essential before moving cross country because it is even expected that you leave your apartment clean and neat to also get your rental bond from your landlord or agent. During cleaning, ensure you are noting where each item are situated for you to speed up packing – you can make a jotter handy during this time, in case you may forget the location of some small household items. You are expected to clean every nook and cranny of your home because it is the reason it is called spring cleaning.
2. Identify the Unwanted Items
Just as it was mentioned above, if possible, cleaning and identification of unwanted items can go concurrently. At this stage, you should know those unnecessary items such as old clothes you and your children are no longer wear, high school term papers, outdated children toys, old CDs & DVDs, etc. Identify them by category and transfer them to a separate place in the house. Remember you are moving to a new country; you would need to drop many things that are not important in a view to reduce your cost of moving. This is one of the reasons local moves are different from long distance or cross-country moves. There is no need to pay to move things you are no longer in use. Later, you can come back to decide what to do about those unwanted household items. There are a variety of options – donation, holding a yard sale, giving them out to friends and relatives, and much more. The good news is that you can reduce your cost of moving by reducing your belongings, raise fund from them and move cross country on a budget if you plan well. This will be discussed later in this post.
3. Take Inventory of those Items you are Moving with you
After identifying and separating those unwanted items, it is assumed that you had known those possessions you are moving. Take the time to write each of the items categories by category. Some items such as heavy stuff, vehicles, fragile items, furniture are expected to take much space. From here you can guess what your shipping or moving cost may be. This step is beneficial especially if you want to take quote online before mover finally comes for inspection. The inventory list is one of the essential tools movers use to submit quotes for your move.
4. Get your Packing Supplies in Order
It is high time you started sourcing for packing supplies such as moving boxes and other supplies including wraps, tapes and much more to make your packing smoothly and stress-free. Once packing starts, you won't want to run out of boxes and other supplies; hence, get enough packing materials ready. Research and learn more about different sizes of moving boxes and their purposes to guide you in knowing the actual number of boxes to source for. There are free moving boxes out there to reduce the costs expended on getting packing supplies. You can go to office supplies stores, home improvement stores, grocery stores, and other related stores to get free moving boxes. You can as well buy online.
5. Ensure all your Furniture and other Items can Fit in
Furniture is one of the household items that bring concerns to consumers. This is due to the size of the item. The cost of moving furniture cross country can be higher, and you can't avoid to spend such money and discover they can't fit in. Some pieces of furniture are larger than some doorways; hence, it is advisable that you take the measurement of the doorway of your prospective house and see if your furniture can fit in through the entrance. It will be a waste of time and resource moving your furniture pieces to the new house and discover it cannot enter through the doorways. This alone can turn your happy moment of moving to a new home into a nightmare because you won't be able to force them into the house. Hence, make sure you measure the furniture and other household items and as well as the doorways of the new home. Knowing this earlier can help you decide on what to do. There are few options to explore – sell them and buy ones that can fit into the doorway when you get to the new home if you don't want to change the house.
6. Seal Deal with a Moving Company
Researching reliable cross country movers to handle your long distance move takes an integral part of your cross country moving checklist. If you have not done this and you don't have any mover on your list, it is time to call for quotes from companies, and from those estimates, you can choose the one that fits into your budget. After choosing a reliable one, confirm from your moving company the actual cost of your move and as well as the day and time of moving. You can't avoid waiting all day expecting your mover, and they refuse to turn up. Ensure you confirm the arrangements with the mover and seal the deal to avoid unnecessary emotional stress on the D-day.
7. Change your Address
It is also part of your cross country moving checklist to change your address with companies, services, and most especially post office. Reach out to every source you receive services or doing business with, including your insurance company, your brokerage, your bank(s), your credit card company, and much more. Change of address is beneficial to you so you will not miss your correspondents after you had left your current location. If you take this step earlier enough, believe me, you will be disconnected and connected without paying unused bills or experiencing a power outage in your new home.
8. Inform Utility Companies
If you don't want to experience a power outage and utility services cut at your new location, ensure you contact all the utility companies and inform them of your moving to a new home. Your first day in your new place without heat, light, and water can make life terrible for you. Inform those companies of your new address and the actual date you are leaving your current home so you wouldn't be charged with what you don't use. If they are informed earlier, the service providers will make arrangement in such a way that your existing home will be disconnected the same day you left and transfer the same to your new home. However, this may be varied based on the chosen country you are moving to.
9. Packing, Packing, and Packing
Packing can take a long time; hence, it is advisable to start earlier. Once you confirm from your moving company the date and time of the move, start packing your belongings from room to room. At this stage, it is expected that you are in possession of only use items you want to move with you. Remember not to pack unwanted items so you won't spend more on unnecessary items. This is the stage that will determine if you want to move on a budget or not. There is a way to move on a budget and save huge cash moving cross country. This will be discussed next in this post.
Planning for Cross Country Move on a Budget
To ensure you move on a budget, you should pack only items that are relevant to you for this purpose of move. Your journey to move on a budget should start as early as two months to the day of moving. Yes, it takes time and discipline to move cross-country on a budget. You must be ready to forgo some items that are not useful to you and move only essential ones. Fortunately, you can raise some cash to finance your move from those unwanted items. Below is a three-step plan to move cross country on a budget:
De-clutter your Home: Start by first decluttering your home. This will give you ample time to separate items to where they belong. Wash those abandoned and dust-filled items to add value to them if they are still in good working conditions. Some kinds of stuff were just abandoned because you got new ones; meaning they are still working fine. You can turn them to cash if they are cleaned and dusted in readiness to showcase to people who may have interest through "Garage Sale."
Get Rid of Unwanted Items: It is time to forgo all unwanted items. It is of no need to be transporting them cross country to your new home. It is worthy of mentioning that the weight and size of your belongings significantly determine your cost of moving. Anything you know you can easily buy at your new location can be auctioned out for cash. Large or old furniture such as sofas, bookshelves, beds, dressers, tables, desks can be reduced to greatly cut down the cost of a move. You can get rid of your unwanted items in different ways.
There are three proven ways to get rid of unwanted items. They are:
Donate them to charity homes, friends or relatives, local homeless shelters who may need them.
Sell them by listing those unwanted items on platforms such as Craigslist, eBay, Offer-up, and other related sites.
If you have enough items to dispose these items of, you can organize a moving or yard sale to raise some cash from them.
Get free moving boxes: Many people spend a huge sum of money on procuring moving boxes for their cross country moves. If you are hearing this for the first time, you can reduce your moving cost by getting free moving boxes from some reliable sources. Places like the warehouse, office supply stores, grocery stores, pharmacies, bar, liquor store, bookstores, and much more are real sources of free moving boxes. These places are even looking for people to pack those boxes to save them from spending more money to dispose them of. You can find different sizes of boxes at these places. Just try it today!
Planning a cross country move on a budget is achievable you can explore above tips and any other means available to you. Do you know you can also reduce cost by choosing the right moving company to handle your cross country move? If you can shine your eyes very well and choose right, you would not only reduce your moving cost but also enjoy smooth and hassle-free move. This will be discussed next in this post.
What to Look for in your Cross Country Mover
The overall success of cross country move largely depends on the moving company that handles your move. If care is not taken, a wrong mover can turn your relocation excitement to a nightmare. The least a consumer can expect is to see a team of rogue movers showing up to haul his or her belongings – not even anywhere but cross country. Before you consider any moving company, it is advisable that you check if the mover is properly insured and licensed to operate cross country. This is important as there are many moving scams out there and if you don't want to fall victim of this kind of scenario, you have to be proactive about it. Luckily, there are easy ways to avoid such an ugly situation. You can follow these steps:
Confirm if they are Licensed and Insured
All professional moving services claim to have a license to operate and as well as comprehensive insurance policy for their customers. Your first step to know if your prospective moving company is licensed and insured is to ask for their license number.
Yeah! All movers are appointed a unique license number by the U.S. Department of Transportation (U.S. DOT). Enter this number into the database of the U.S. DOT, and you will verify if the company is truly licensed and you will also see the complaint history of the company.
In addition, check if the mover offers required insurance packages. Every interstate or cross country moving company is expected to offer two kinds of liability options, namely – Full Value Protection and as well as Released Value.
Inquire from Friends and Neighbors
In the bid to know more about your prospective moving company, explore every possible means to achieve your aim. While a moving company may look great online or on paper, hearing from people who have hired their services in the past is a great way to prove their efficiency. Another way to discover the quality moving service is by word-of-mouth from friends and neighbors.
If you have gotten a name, ask from them about the company, and if they have an idea about the mover, it will help. If you have not gotten an idea, inquire about or ask for suggestions and recommendations for a reliable mover to move you cross country.
The truth is that most consumers are glad to share their experiences or tell their stories about moving companies they have used either good or bad. It is not a crime to ask – if at all you can't find anyone to ask in your neighborhood, visit Nextdoor.com. It is a social platform for your neighborhood community where people do share their experiences.
Read Reviews on the Mover
Reading reviews about the moving company is another great way to know better about the company. This method has been studied to be one of the effective ways to know the quality of a mover. Most moving review websites such as Moving Feedback, iMoving, Moving.com, and the likes are unbiased platforms that consumers go, to share their reviews on any company they have used. Apart from checking mover's complaint history on the United States DOT's database, searching and reading as many moving service's reviews as possible is another way to get the best mover.
You can try it out today, and you would see thousands of reviews about different categories of cross country moving companies.
Physical Inspection of your Inventory
Ensuring physical inspection of your inventory before hiring a mover is nonnegotiable. Cross country move is not like a local move where you can get a quote online and book the moving company. Ensure the mover perform a physical inspection or a video coverage survey of your inventory before submitting a quote for the move.
If a moving company insists on offering you a quote on the internet or over the phone without first come for an in-person inspection, look another way for another mover. The company is expected to carry out a proper survey of your belongings before a quote can be accepted.
This is one of the ways to be sure you would not be charged an additional cost on the day of your move. Clear the air on what and what you are moving or leaving behind to get an accurate quote and not just an estimate.
Ask about Subcontractors
Some moving companies are in the habit of subcontracting parts of the moving activities to other vendors. If this is in the case of the mover, inquire about it. Remember this is a cross-country move; hence, confirm from the mover whether the company is packing, transporting, and delivering your stuff itself or will be subcontracting the services to a third party.
In most cases, moving subcontractors don't deliver effectively like the original company hired to do the work. Peradventure you don't mind subcontractors handling any part of your relocation exercise, ensure to ask if they are licensed and insured.
However, if possible, turn off any form of third party handling any part of your move. If your mover insists some parts of your move will be subcontracted to some third parties and you are not comfortable with the arrangement, look other way for a more committed mover.
Mover's Professionalism and Experience Level
The roles of professionalism and experience level of a moving company cannot be overemphasized in considering a mover. Seek answers to the following questions:
How professional is the mover in moving people across the country?
Do they have the required equipment to handle hitch-free cross country move?
Do the movers have a good reputation in moving people cross country?
Do they have a physical office of their own?
Do they have a professional website or business cards stating they handle cross-country move?
Were you provided with an official Bill of Landing?
Did the team show up promptly when they come for inspection?
In addition to these, quiz the moving company about her experiences with related moves. However, before you can take these steps, you need to have known everything about your move – what you need, where you are moving to, the difficulties involved in the move such as a home with staircase, a narrow doorway, etc. An experienced and professional moving company should be able to handle any difficult move.
Review your Quotes
To get the best out of moving companies, ask for quotes from differently qualified cross country movers to select the one that best fits your budget. Movers submit estimates based on the weight of your belongings and distance of your move.
It is advisable to go for a non-bidding estimate that covers the overall weight of your stuff and as well as labor costs of packing, loading, transporting, and unloading your stuff. Review every quote and ensure you understand everything therein before appending your signature to any moving agreement.
Cheapest Way to Move Cross Country 
Moving cross country is a task that can be so demanding and as such it requires proper planning in terms of logistics, packing, loading, and transporting either locally or internationally. Sometimes the stress involved in moving can overshadow the excitement that you are moving into either a new home or bigger office if it is not well planned and handled.
Moving can be short distance, long distance, and international or cross country. Whichever one it may be, you need the right hands and expertise to make it a seamless one.
The cost of moving from one location to another can be so expensive that you may start to look out for how to source for funds to execute the task. To execute this task easily without having to break the bank or going out of your budget you need to have a long-term plan in place on how you can breakdown the task of into bits ahead of the expected moving day. Doing this will make the whole process not only cheap but also less cumbersome. Consider the following tips to make moving become a lot cheaper;
1. Rent a Portable Moving Container
A good and cost-effective way of making moving a lot cheaper is to rent a portable moving container. The portable moving containers can still serve other purposes such as being a storage means both before and after you have moved. Load the containers at your convenient time ahead of your moving date starting from the things you won't be needing any time soon before leaving dat.
2. Source for Free Moving Boxes
another way to cut cost is to find supplies, boxes, and bubble wraps. You can get all these moving supplies on local liquor stores, craiglist, bookstores, grocery stores, U-Haul exchange, offices, big box retailers, and recycling drop off points among others. Also, ask families and friends for any way unused boxes that may be useful for packing.
3. Rent a Truck
Consider renting a truck and be prepared too DIY (Do It Yourself). You will have to DIY so that you can save some cash. When you rent a truck, make sure you consider the fuel capacity of the truck so that you don't have to stop on the way several times to refuel. Hence, you have to find out the fuel capacity of the truck tank you want to rent depending on the distance you are moving to. There are a couple of truck rental options such as Budget, Penske, U-Haul and Enterprise; do your findings and go with the one that best suits your moving needs.
4. Use a Freight Trailer
You might have to consider using a freight trailer instead of engaging a moving company. A freight moving Trailer Company will give you some time to load the trailer and they will come around to drive the trailer to your new location when you are done with loading. The cost of renting a freight trailer is a lot cheaper than employing the services of a moving company.
5. Choose a Good Moving Date
the right day to move should ideally be on off peak moving days; it usually should be weekdays and not weekends. The best time to get a fair and cheap deal as far as moving is concerned is the period when kids are still in school; this period is usually in the late fall to spring. Also, avoid moving in the first and last weeks of the month.
6. Shipping
Consider shipping some of your belongings if you are moving across country. You can patronize shipping companies such as USPS, Uship. A downside to this method is that some of your belongings might be damaged through handling in the process of either packing or offloading them. Hence, if you want to use this method, you have to make sure you wrap and package your belongings properly so that are well protected.
Final Words
Moving across the country can be exciting if it is approached in a more professional way. Getting things at the right without missing out on anything gives you an expected promising ends. This post has enlightened you on how to handle your cross country move and achieve a smooth and affordable moving exercise. Happy moving!