Getting Moving Quotes: The Moving APT Difference
Get Free Online Moving Quotes
Moving Quotes in few Seconds
Rest assured you won't have a problem finding moving companies – there are over 7,000 to choose from – but you may find it difficult to get an accurate one that gives you a true sense of what to expect as you pack and move your belongings.
It's recommended that you get no less than three quotes, and most people want more than that.
Moving APT makes it easy to find and compare companies that are licensed, insured and ready to handle cross-country moves, local moves or moves that involve you crossing an ocean.
We make the process simple and painless; submit the details of your move, receive a free moving quote from quality moving companies, then choose!
Factors Influences the Price of Your Moving Quote
Calculate your Moving Costs
Get yourself ready for the total cost of moving your home is a great way to start. Moving cost calculator will determine the amount your move is likely to cost. You only need to complete a simple form by entering the full details of your move in the Moving Feedback's form, and we will take it from there by starting from comparing moving quotes, calculating Lender valuation, to mortgage advice recommendations. Based on your moving details, moving cost calculator helps you to determine likely costs you may incur. This includes costs such as conveyance fees, RICS homebuyer report, removal costs, and other related costs.
When purchasing a new apartment, many people fail to consider the various additional moving expenses they may incur which makes them surprised at how much basic house relocation could cost. Costs like conveyance fees, packing supplies, stamp duty and professional moving company are being broken down by moving cost calculator thereby giving you the opportunity to fully prepare for your move.
A local move cost $1,250 on the average while a long distance move of 1000 miles in the distance costs $4,980 on the average. These are the typical estimates based on two-three bedroom move of 7,500 pounds in weight.  To get financial preparation help, Moving Feedback is here for you. Both useful money-saving tips and free moving cost calculator together with all you need to know about moving cost calculation before your next move are here below. Let's start by discussing how to calculate your moving costs.
If you have the choice, you want to try and get a binding quote or a binding quote not-to-exceed.
This allows you to have a more concrete idea of what you may need to pay, and it means that your company isn't going to be able to overcharge you the day of your move. In short, binding quotes are going to protect both you and the movers that you decide to hire.
What Types of Moving Quotes Are Available?
Moving companies are required, by law, to provide any potential customer with a written cost estimate, even if you're only moving to the house next door.
Moving quotes come in three different forms and it's important that you understand the differences between them in order to choose the one that is right for your upcoming relocation.
1. Binding Moving Quotes
Think of a binding estimate as a flat rate. If a company tells you they can move all of your things for $600, that is the price you're going to pay and it doesn't matter how many hours it takes and how many moving professionals are working on the job.
The price given by the moving company must be honored as long as nothing changes during the move. If the inventory sheet matches perfectly with the items that were moved, your final price should be exactly what was quoted to you.
2. Non-Binding Moving Quotes
Wouldn't it be great if you could get flat rates all the time? Unfortunately, the majority of moving quotes you'll encounter are typically non-binding.
A non-binding quote is simply the moving company offering you their best guess of how much the move will cost, but the final price you'll pay is based on your shipment's weight and any services provided (disassembling, packing, etc.).
Though the final price you pay may be much higher than the estimate you receive, you are only required to pay 110% of the written estimate when you receive your items. The remaining charges will be billed to you later.
The most important thing to remember when it comes to non-binding moving quotes is that there is only so much more a company can legally charge you in addition to the quote you are provided. Each state has different limits on those additional charges and it's important you research them before signing anything.
3. Binding-Not-to-Exceed Moving Quotes
This kind of estimate is very similar to a binding quote except in one way; if your shipment weighs less than the estimate, you pay less than that price.
The Difference is in the Details
In order to get the most accurate quote, a thorough in-home estimate with the moving estimator is a must. If the size of the job changes often, movers have the right to void your estimate and charge you for the full time it takes to complete your move.
If you forget to show the estimator items in your attic or crawl space, the moving company can legally add that additional time it takes them to move those things and charge you for it.
The best way to avoid estimates that are drastically different from your final cost is to start planning early. Get companies over to your home and be detailed and upfront about what items are being moved, what will need special care and what you're unsure of.
A good company will make you feel comfortable about anything you want to do and be upfront and detailed about their pricing.
Enter moving details and get your moving quotes in seconds.
What Influences the Price of Your Moving Quote?
With so many things to take care of, the last thing you need is the unwelcome surprise of added money being owed after your belongings have been delivered.
Knowing the different aspects of a move that companies take into consideration when creating an accurate moving quote helps you avoid scams and get the most bang for your buck, so to speak.
1. Size & Weight of Your Belongings
This is one of the main factors movers use to make a quote. In general the more items you are moving, the more expensive the move will be because it takes a longer amount of time to load and unload larger households. Large moves also require a bigger truck.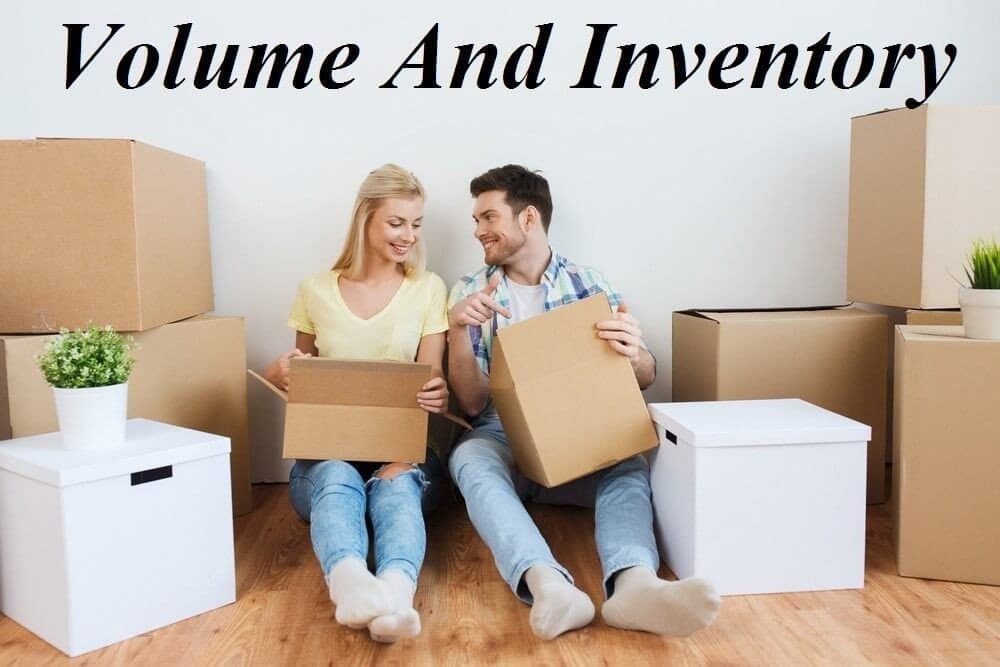 It's important to discuss large items such as pianos and pool tables with your moving company in advance. Every company may not even be able to handle these kinds of items. When listed on the inventory, specialty items should be clearly labeled with a note of whether or not there is an extra charge associated with moving them
Especially true of cross-country moves and long-distance moving in general, the mileage between your origin and final destination will affect the moving quote. You have to pay for the driver's time transporting your things and for gas. The greater the distance you are moving, the more expensive the estimate will be.
3. Pick-Up & Drop-Off Accessibility
Moving companies may add an additional charge to your quote if accessibility to your property is difficult. For instance if the moving truck cannot get to your residence because of a narrow road, they may have to get a smaller truck to gain access – this leads to a shuttle fee.
Other accessibility issues include:
Stairs: If there are multiple staircases and no elevator, they must carry your things up and down which adds to time and labor.
Narrow hallways and doors: If large items, like furniture, cannot fit through the door, movers may have to disassemble them or use hoisting services that include removing them through the windows to get them into the truck.
Long walking distances: Boxes, appliances and furniture must be carried a long way from your front door to the truck, a fee may be added. Moving quotes usually specify the maximum distance their movers will carry your belongings before you're charged this fee. If you don't see it listed anywhere, ask that they specify the distance in writing.
This is one factor many first-time movers don't know about or consider, but it's crucial to getting an accurate moving quote.
This is the second most common reason moving quotes increase in price. If your home is not ready to be moved into or you must stay in temporary housing while looking for a permanent address, an additional fee must be paid to use the moving company's warehouse.
If you are unable to receive your items at the time you and the movers have agreed upon, and your items are stored for a long time, you are responsible for the warehouse handling costs. You'll also be charged for any time the movers are waiting around for you at your home when they arrive to pick up any times for storage.
You never know what will happen, so it's a good idea to ask movers about storage rates before including this service in your quote.
You can save a lot of time, get rid of unnecessary stress, and also prevent you from complicating your underlining joint aches by spending a few additional hundreds of dollars on renting a moving storage container or hiring a full-service moving company. 
Local, interstate and cross-country moving companies are all getting paid for their time. Asking them to pack or unpack your items is going to take more time and cost you more money.
You can choose to have movers pack everything in your home or a partial service where only specified items are packed. These usually include specialty items like artwork that must be crated in order to safely make it to their final destination.
Some companies charge per hour, others per item – you'll have to pay for boxes, bubble wrap, and any other packing supplies either way. This is a premium option that is very upfront.
You can save money by packing your own things, but if mobility or stress is an issue, this service may be worth the price.
When you move during the busiest time of the year – summer – expect to pay more. The same is true for first/last day of the month and national holidays.
If possible avoid peak moving periods, move in autumn on a Wednesday, instead.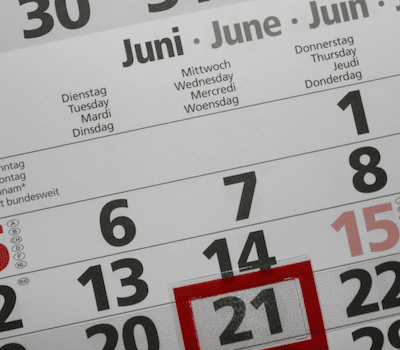 Cross-Country Moving Prices
Depending on your way of getting across the country to your new home, costs can vary. After choosing your desired moving method, you can make an estimation.
Do It Yourself
You are one brave cookie! Moving your things yourself means you are packing, loading, driving and unloading your things. This may include renting a truck or paying (i.e. bribing) friends and family to pitch in.
You really only have to worry about renting the truck and paying for fuel. Other costs to keep in mind include lodging – a break is definitely necessary – and food. You'll also have to factor in the cost of not going to work and the stress of having to do everything on your own.
If your main focus is to save money, then renting a moving truck will surely help keep your moving costs reduced. Those looking for a DIY move have a default choice of renting a moving truck. Rental trucks are reasonably cheap, always available, and easy to book. 
Professional Moving Service
If you have a large move or are too busy to move your things, a professional cross-country moving company is a great option.
Professional movies come to your home and inspect the items you're moving and provide you an estimate based on the weight and distance of your shipment. Two or three bedroom apartments cost about $1.60 per mile and four and five bedroom homes cost about $3.30 per mile. You'll get basic insurance in case your items are damaged and less stress.
Doing it yourself may seem like a good idea, until you see professional movers in action and a family relaxing, having time to process the move and think of how their new place is going to be decorated.
Moving APT knows how peace of mind is really worth the cost of professional movers to complete a long-distance move smoothly, efficiently and with less anxiety about your things.
Container Service
The last option involves you hiring a container service to give you a container that you fill up with your things. They then pick it up and drop it off at an agreed upon time.
This cost depends on distance and size – as well as a lot of trust on your part.
Local Moving Prices
Don't be fooled by the short distance of local or intrastate moving. It's not as expensive as moving to another state, but it comes with its own stresses and challenges.
Local moves are usually considered those that are within the state but sometimes a distance of 50 miles or less is used as the measure. Moves that are considered local will have moving quotes that are based on time. You'll get a fixed dollar amount per hour. This hourly rate is going to include the number of movers you need, packing services, additional fees from stairs and assembly and any add-ons.
You can opt for a flat rate option that estimates the amount of time the move takes and includes the price of added on services. In most people's experience, the flat rate is typically higher than the hourly rate.
Do Your Homework
You can choose to use a national moving company or a local one for short-distance moves. If you choose to use a local moving company, there are a few things to look out for.
Liability & Valuation Coverage
Every state and every moving company within a state can have different coverage options so ask the moving company for a written explanation of your liability choices. Full value protection is a more comprehensive form of protection for your belongings. Don't sign any agreement until you fully understand and discuss all of your options with the company of your choice.
Dishonest Practices
When you're looking at local moving companies, it's important to beware of scams as they are not regulated by the Federal Motor Carrier Safety Administration (FMCSA). They are state regulated with their own set of certification and licensing requirements. It's recommended that you learn about your state's individual regulations before hiring a local moving company.
The Better Business Bureau is also a good place to check out an intrastate moving company. Search for any complains that have been filed recently and if they are associated with the American Moving & Storage Association or a larger van line.
Moving Quotes: A Final Look
A moving quote is your first look into the overall suitability of a moving company and the best way to set the right set of expectations for your budget.
Moving quotes will be as accurate and reliable as the company you choose to trust your belongings and move to. There's no moving company that has a bad reputation by mistake or due to several misunderstandings. Any quote you receive should be open for discussion until you are comfortable enough to sign the agreement.
Moving APT knows from experience that a good company earns the trust and business of customers through honesty, service and authenticity. They say what they can and can't do upfront and those are the only kind of moving companies we ever work with. We also partner with companies to offer you the best-discounted rates and any other offers that can reduce the cost of your move, no matter how far you're going and how many items you're moving.
No matter who you choose to move your things, the important lesson is to find a company that believes in good work and help you start a new journey as much as you do. Fair quotes from a reputable company never feel like a waste of money.
While some moving companies with packing services may require you to have packing materials on hand, other packing services sometimes include the cost of the materials. You may also be able to get a discount if you buy packing kits or other packing materials directly from the company. Either way, expect to pay somewhere between $100 and $200 extra so that you can have all of the packing materials that you need for your packers.
How much insurance should I get for my move?
Protecting the items that you're moving is essential, and you want to be sure that you cover everything as best as you can.
In some instances, the moving company will have an insurance company that they work with so that you can purchase supplemental insurance for a low cost. You may also want to look at your homeowners' policy; it may include moving under it.
Either way, you want to make sure that you have more than enough insurance to cover whatever it is that is being moved. Calculate how much you have based on the items that you're moving and make sure that your insurance covers at least that amount.
How long is my moving quote guaranteed for?
This is dependent on the company that you work with. Typically, the initial quote is guaranteed for 7 to 10 days, and if you schedule in that period of time, that's the quote that your move will be contracted for.
In other cases, companies won't put an expiration date on their moving quote, so that you can choose them for your move, no matter how long it takes for you to schedule it.
Either way, you can talk to your company and see how long you can expect that quote to be what you're looking at in terms of cost. 
What will be done during an in-person moving estimate?
During an in-person moving estimate, you will want to take your estimate professional everywhere around your home. They are going to take a look at absolutely everything that you own to make sure that they are able to give you the most accurate estimate that they can. They'll put together an inventory and make an estimate of the total weight of your items based on what they see.
What can I do if the final cost is a lot higher than my estimate was?
It all depends on the type of estimate that you get. In non-binding situations, you'll have to look at state and federal law to see whether or not that final cost is within the parameters of what they're allowed to charge you (it's usually percentage-based). If it falls within that range, you may not have a way forward.
With binding estimates, the individual company will have parameters that they've set related to how much more that they will be allowed to charge. There may also be state laws that govern that, as well. Either way, if you're unsatisfied, you have the right to contact a lawyer and start the process of arbitration.
Can I make changes to my move details after receiving an initial estimate? 
Absolutely! Moving companies completely understand that people are going to change their minds about what it is that they want and what it is that they may not want to have with their moving services.
If they've already done an in-person estimate, then they'll work with you to make sure that additional services (or removed services) are adjusted for. They'll give you a new written estimate based on the changes, and that will be the one that is adhered to when moving day comes around.
What is associated with an in-home estimate?
A sales representative will visit your home during an in-person estimate and find out the weight and size of all your possessions that you plan to move. They will also have a nice discussion with you on the dates, packing services, shipment pricing, and other relevant moving details, and attend to any questions you may have. The sales representative will give you a customized written estimate for you to check at the end of the visit. 
What to check in a moving contract?
Rates and costs. This is because moving costs are estimated based on the weight of the item when moving long-distance or the duration of completing the job when moving locally. Information about the moving company's rates, lowest charges, as well as possible extra fees like packing fees, for instance, should all be contained in your moving contract. 
When should you call a moving company?
Moving to a new home is always a daunting task, and that is why you need to hire a trustworthy mover as early as possible. Begin to contact moving companies at least six or eight weeks to your moving date regardless of the distance of your move, whether just across the street or to another part of the country. 
What methods of payment do you accept?
Movers with good reputation accept payment by credit cards and cash checks – taking only cash payment is a signal for dishonest moving companies. Make sure you understand the amount stated on the contract due to delivery against previous deposits. 
What happens if something is damaged or missing?
You wouldn't want this to happen to your furniture. The insurance policy you have chosen will determine the answer to this question, whether Released Value Protection that will get u little or no coverage or the Full Value Protection that will make sure the moving company replaces or repair the damaged or missing items, as well as the agreed terms in your moving contract.
Reliable moving companies will often reimburse you for damaged or missing items and will clear out any dispute in the most peaceful and logical way. Note that you will likely be held accountable for the damage if you perform a self-packing of boxes poorly.  
How and when do I pay for my moving company?
Many of us find this question so important on how and when to pay our moving companies. Moving is not a cheap task, and that is why you need to understand the moving charges. Your preferred moving company will provide you the details on how and when you can pay and if they take upfront.
Usually, most reputable movers take credit cards, bank checks, or money orders, while some even accept PayPal. Most often, there is an upfront charge required when you reserve your move and when your items are delivered; before movers begin to unload, you must pay the balance. Avoid moving companies that request for a huge deposit in advance. The first deposit during booking should not exceed 15% of the estimated price.  
What is a moving estimate, and how many should I collect?
An estimate is a personalized guess of your approximate moving cost. It is based on your quantity of belongings, the tariffs of the moving company, and their experience in offering the same type of moving services for a local or long-distance move. The best step is to get a minimum of four moving estimates to enable you to make a perfect comparison between movers and their service rates. Getting more estimates will give you a better chance to understand how much your relocation may cost.  
How much will it cost me to move?
The answer to this question also depends on the size of your relocation as well as your needed moving services. You need to get a free moving estimate for your move to discover how much it will cost you. You can get free estimates over the phone or online from every mover. An in-house estimate may be possible when you are relocating locally.
So start contacting moving companies and inform them of every tiny of your move. Check below to get accurate and direct moving cost estimation with no stress or delay. You can also receive accurate estimates through our moving expenses calculator from expert movers personalized to your specific moving needs.   
Is a moving deposit needed to reserve the time slot?
This is a very nice question to ask a moving company. Many movers nowadays require that customers deposit before they can book their move. A deposit is now becoming a significant policy for many movers. You won't see the need to worry over the deposit when the amount is between $200 and $500 base on your size of the move. 
Conclusion 
Getting a quote ahead of time can help you in a lot of ways. Knowing how much you're going to spend on your moving services can help with your overall budget and make it simpler to determine how you want to proceed with everything. Talk to multiple companies and get some solid info while choosing the right movers for your purposes
Enter moving details and get your moving quotes in seconds.