Get Instant Moving Quotes Form Prescreened Moving Companies
Get Free Online Moving Quotes​
Moving Quotes in few Seconds​
Finding a moving company eager to take your money is easy: Take your pick of over 7,000. Getting accurate moving quotes and a true sense of comfort as you watch them pack and haul away your life is another story.
You need quotes from at least three companies to paint a correct picture – and that's the bare minimum. How can you know which companies are even worth contacting for a quote?
Moving APT makes getting moving quotes from licensed and insured companies simple, so comparing your options is completely painless, whether you're moving around the block or crossing an ocean.
It only takes a few minutes to celebrate checking a massive item off your moving to-do list:
Answer a few basic questions about your move.
Browse your custom list of free moving quotes from prescreened companies.
Book your favorite and enjoy a stress-free move.
What Types of Moving Quotes Can Moving APT Provide?
Federal law requires companies to provide any potential customer with a written cost estimate, even if you're only moving to the house next door.
However, a company can provide three different types of moving quotes. Learn the differences between them here so you can choose the right one for your upcoming move without any surprises.
1. Binding Moving Quotes
Think of a binding estimate as a custom flat rate.
If a company says they can move your belongings from A to B for $600, that's what you'll pay – regardless of how many hours it takes or the number of movers working the job.
The moving company must honor that price if nothing changes during the move.
If the inventory sheet for your home's estimate matches what the company actually transported during the move, your closing price shouldn't change from the initial quote.
As you can imagine, it's important to keep a copy of the company's inventory record used to determine your quote so you can reference it if they refuse to honor the binding estimate later.
2. Non-Binding Moving Quotes
Don't you wish every company provided a straightforward flat rate? Unfortunately, non-binding estimates are far more common.
A non-binding quote is simply the moving company's best guess at what the move will cost. However, the actual price you'll pay depends on your shipment's weight and any services rendered during the move like disassembling, packing, wrapping, etc.
What's to stop the moving company from lowballing your quote only to bill you for double the estimate or more? Federal law states you're only required to pay 110% of the written non-binding estimate upon delivery to receive your items.
If the company wishes to collect anything beyond that extra 10%, they must relinquish your items after the move and bill you later for the remainder. Even then, state laws limit what moving companies can charge after exceeding 110% of your non-binding estimate.
Check your state's laws before signing any contract so you know what to expect in a worst-case scenario.
3. Binding Not-to-Exceed Moving Quotes
This estimate is similar to a binding quote in that the moving company cannot charge anything higher than your initial quote. Typically, these estimates appear in long distance moving or interstate moves.
Even if your items weigh more during the move than the company anticipated while calculating the quoted price, they can't collect payment for the difference. Meanwhile, if your actual shipment weighs less than the original estimate, you'll pay less than the quoted price.
Binding not-to-exceed estimates are a win-win but sadly, not as common as customers would like.
You Can Help Moving Companies Provide the Most Accurate Quote
Transparency is key during the home inventory and estimate process when moving companies provide your quoted rate. Do all you can to avoid leaving anything open to interpretation.
Companies have the right to void your quote and charge full price for the move's time, labor, and equipment if they determine you're a risk. Red flags include updating your home's inventory too many times or too drastically after receiving your quote. 
Many companies that offer free moving quotes online now allow video walkthroughs or self-guided apps to take inventory of your belongings. However, a thorough in-home estimate is the best way to ensure you receive the most accurate quote.
If you forget to show the company's estimator items in your attic or an entire room like your garage, the moving company has no legal obligation to cut you a deal or rework the quote. Extra rooms and items can require more labor, trucks, equipment, and time that the company didn't know they'd need on moving day and might thus struggle to find during peak season.
Make sure companies are aware of any items requiring particular care as well including:
Exceptionally heavy items (especially with stairs involved)
Antiques and valuables
Pianos or other bulky items
Dangerous items like lithium batteries or power tools.
Aside from transparency, planning early can help you avoid inventory misunderstandings and mistakes between your initial estimated quote and final bill.
The best moving companies will appreciate your openness about what you need so they'll respond with upfront answers and detailed pricing.
Choose a binding quote or a binding not-to-exceed quote anytime a moving company gives you these options. These leave less room for miscommunication, so they protect both parties.
You'll have a concrete answer on what to expect from a final bill and remove most of the company's legal leverage for overcharging you on move day. Meanwhile, the company knows exactly what to expect and how to proceed if something doesn't add up.
What Influences The Price of Your Moving Quote?
In the chaos of moving, the last thing you need is the unwelcome surprise of a bill for more money than you expected to pay after your belongings arrive.
You can avoid many scams and stretch your budget by familiarizing yourself with the common factors a moving company considers while estimating your quote.
1. The Size and Weight of Your Belongings
A combination of size and weight is the first thing companies consider when they decide how much it will cost them to complete your move before turning a profit. Truck space, gas, labor, equipment – these costs all hinge on what's inside your home and what everything weighs.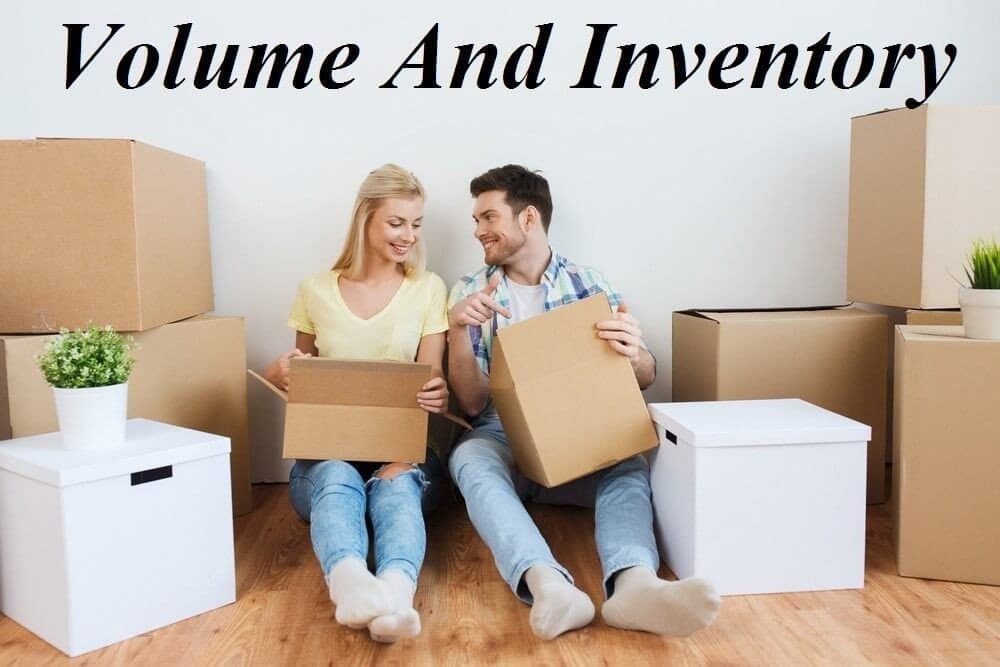 Time matters as well. A large home of several rooms demands more time for the moving crew to load and unload the truck – possibly even a larger truck or multiple trucks.
Don't forget to mention large, bulky, heavy, or unusual items – like pianos or pool tables – up front during the estimate process. Many companies aren't equipped to handle items like these, so a little transparency can help avoid wasted time for everyone.
Any specialty items in your inventory should clearly state whether moving them incurs extra fees and, if so, what fee to expect on your final bill. If you don't see charges listed, be sure to ask – don't hold out hope that the estimator forgot because that puts you at risk of paying more than you might have planned.
2. Distance Between Each Residence
For local moves, companies won't typically nickel-and-dime you for gas mileage, but moving companies in congested cities or metro areas might sing a different tune.
When estimating interstate and out of state moves, on the other hand, the mileage between your pickup location and destination is the critical factor that dictates your online moving quote. Gas prices, toll roads, and even weigh stations, inspections, or tariffs can all play into the actual cost of your move's distance.
Don't forget time either.
Long-distance moves require more movers working longer hours. National moving companies may tag-team long-distance moves to split up the work. Local movers running the same route, however, will often need accommodations, expenses, and overtime pay – all of which you may see reflected in your quote.
3. Pick-Up & Drop-Off Accessibility
Don't be surprised to see extra charges in your binding or non-binding quote if either property has accessibility issues – especially from a mover's perspective. Check the route yourself and ask the company to verify because small problems can prove costly.
Common accessibility issues that might impact a free online moving quote or estimate can include:
Stairs: Staircases – especially those involving several floors or sets of stairs – increase time, labor, and risk. Just because a property has an elevator doesn't mean movers are permitted to use it during typical hours either, so check with the building.
Narrow hallways and doors: Movers may need to disassemble bulky items like couches or bed frames and reassemble them in your new home if anything doesn't fit through a door or hallway. Movers may also use hoisting equipment as an alternative to save time.
Long walking distances: A moving quote usually specifies the maximum distance a company's movers will carry your belongings before charging an extra fee, due to the added time and labor. Ask the company to note the distance and relevant fees in writing as part of your estimate process.
Narrow roads: Semis and other large transport trucks may not fit down narrow alleys or tight streets. Traffic laws may prohibit certain trucks from the road entirely. In this case, the moving company will rent a smaller truck to complete the move and include a shuttle fee.
Parking constraints: Some apartments, business centers, or communities may require special permission for large trucks or extended parking. Other areas may require parking permits. Regardless, don't be surprised to see extra fees in your quote.
Enter Moving Details and Get your Moving Quote in Seconds.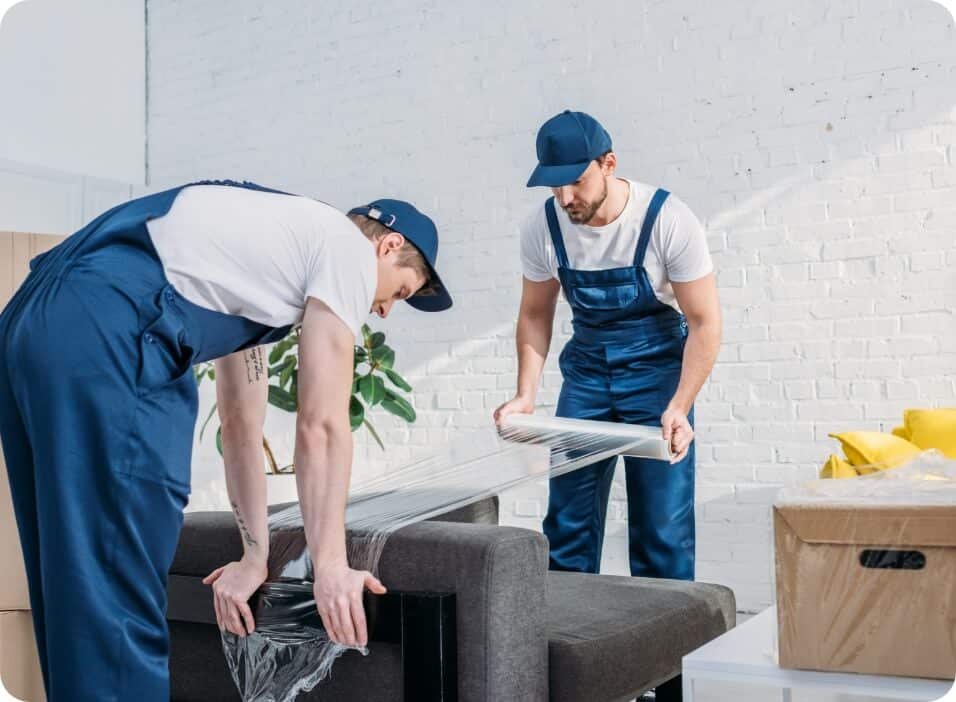 4. Storage Expectations and Planning
Movers don't typically want or expect to use storage services, so it's one of the most common culprits behind an inflated quote.
The delivery date and time you both agreed on in the signed contract with a binding or non-binding quote isn't negotiable later – even during long-distance moves.
Keep this in mind because you'll be responsible for warehouse fees, which can get quite high if the company didn't contact its partner facilities in advance. You'll also receive a bill for any time the movers spent waiting at your home when they arrive for your pickup or delivery.
If your home isn't move-in ready or you're living somewhere temporarily while looking for a permanent residence, the moving company will add extra fees for storing either some or all your belongings as you downsize.
Some companies – especially national movers – do include limited storage in your free online quotes, but make sure to verify the details and ask for the policy regardless. You never know.
The extra costs of all-inclusive packages from full-service moving companies and/or on-site portable storage containers can end up saving you time and money by avoiding unpredictable storage fees.
No matter the company, time is money. Packing and unpacking your items takes plenty of time. It's certainly well worth the money in most cases, but it costs money nonetheless.
You can request that movers pack everything in your home, specific rooms, or certain items requiring special care like fine art or valuables. Failing to mention specialty items could mean extra fees later.
Some companies charge per hour, others per item. Either way, you're on the hook for boxes, bubble wrap, and other packing supplies. Companies treat packing supplies like a premium service, so be aware.
Memorial Day through Labor Day is the busiest time of year for moving companies. The first/last days of the month and national holidays are also considered peak days.
Planning a move during the peak season will mean higher rates for the same service, fewer choices, and less flexibility. Move-in late autumn on a Wednesday, ideally.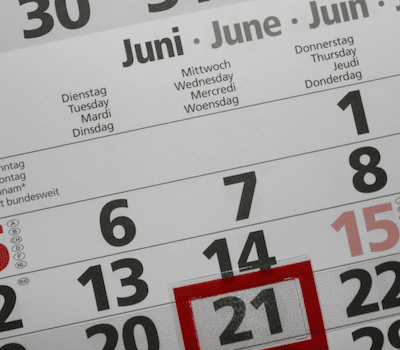 If affordability is your top priority, renting a moving truck and providing your own moving labor is the best way to keep costs down. Rental trucks are reasonably cheap, always available, and easy to book.
Things to Keep in Mind Before Getting Moving Quotes Online
Professional movers visit your home to inspect the items and provide an estimate based on the weight, size, and distance of your shipment.
Two- or three-bedroom apartment tends to run $1.60 per mile, depending on the service areas. Meanwhile, four- or five-bedroom homes cost about $3.30 per mile. Even the most economical moving companies should include basic insurance coverage in case of damage – just make sure to ask about the specifics.
At Moving APT, we know first-hand that the cost of hiring professional movers is usually an acceptable price to pay for reducing stress and ensuring an efficient process. Keep these final themes in mind before jumping into your free online moving quotes.
Portable Containers are a Smart Alternative in the Right Situations
Portable containers offer a third moving solution when you'd rather not rent a truck or hire professional movers. The company leaves a container near your home for you to fill with your belongings and schedule the pickup.
Container pods run a fraction of the cost of professional moving services and involve far lower stress levels than renting a truck – just be sure to bring your trust since the process involves minimal contact.
Costs vary widely depending on the size of the container and shipping distance. Some container companies offer add-ons like packing/unpacking as well.
Local Moves Involve One of Two Straightforward Quotes
In most cases, anything 50 miles or less from your original location qualifies as a local move. Companies typically provide quotes in hourly rates or flat rates for local moves under three hours.
Your quoted hourly rate for a local move should include all the movers you'll need, packing/unpacking services, additional fees from accessibility issues, and anything else besides boxes or supplies.
Meanwhile, a flat rate quote estimates the move's full time to complete along with all add-ons but won't fluctuate later. Flat rate quotes tend to end up costing more than hourly prices.
Always Ask for Liability and Valuation Coverage in Writing
Federal law requires interstate moving companies to offer at least two types of valuation coverage: full value protection and released value.
Released value is included with your move at no charge, but you'll only receive 60 cents per pound – not a dollar amount – for each item. That's not ideal for expensive yet lightweight items like electronics.
Conversely, full value protection holds the moving company liable for the real cash value of all items in your inventory. Carefully check your inventory to ensure all your valuables are covered properly. (Moving companies don't have to cover every high-value item – even under full value protection – unless you specifically ask.)
Liability regulations for moving companies also vary state to state. Even within states, companies can offer wildly different coverage options. Always ask the moving company for a written explanation of your liability choices and read the fine print before signing anything.
Beware of Dishonest Practices
No one wants to imagine falling victim to a scam during such a vulnerable time. But that's why it's so important to stay alert and watch out for the red flags according to the Federal Motor Carrier Safety Administration:
Lowballing a quote without an on-site inspection
Requiring cash or suspiciously large deposits
Asking you to sign blank or incomplete inventories or paperwork
No straightforward answers
Generic voicemail and no clear local physical address
Refusing to provide an estimate until moving day
A binding or non-binding quote based on your home walkthrough and inventory must come first before you proceed – if anyone refuses, walk away.
Interstate moving companies fall under the federal jurisdiction of the FMCSA, but local moving companies operating within a single state are completely state-regulated with unique certifications and licensing requirements.
Make sure to check your state's before receiving your free online moving quotes.
Enter Moving Details and Get your Moving Quote in Seconds.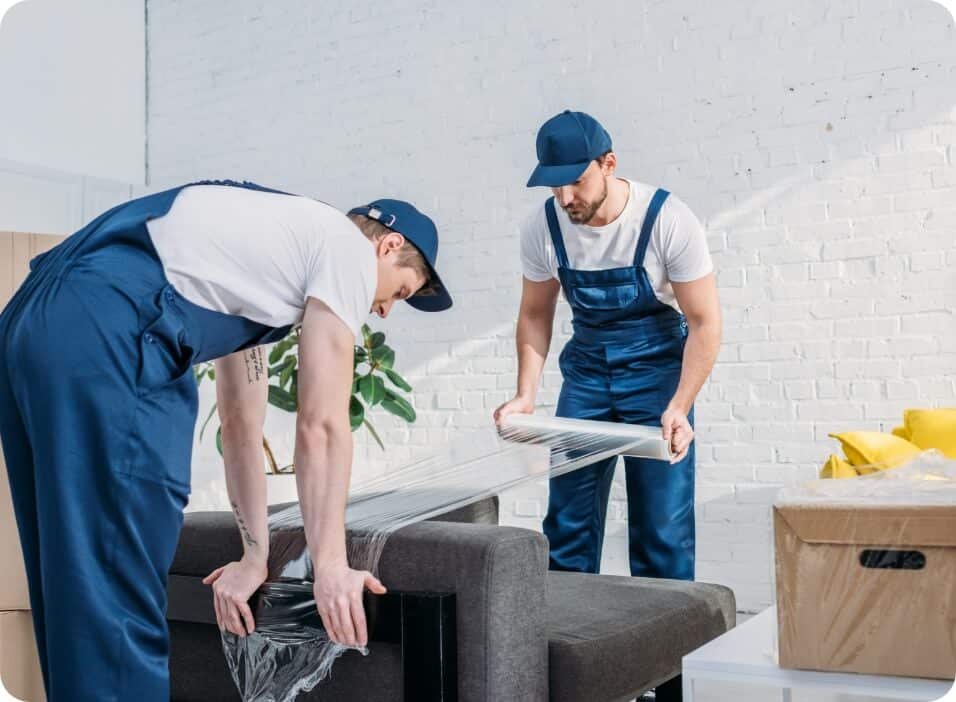 Moving Quotes: A Final Look
Your estimate process and eventual quote supply your first glimpse into a moving company's overall credibility. Plus, you can set budget expectations upfront to avoid wasting either party's time.
Whether you receive an accurate quote depends both on the moving company's ethical standing and your ability to provide transparent information about your move. Consistently bad company reputations don't happen by accident.
Quotes are always negotiable until you sign the agreement, so ask plenty of questions while it's encouraged and don't let a shady company pressure you into a commitment.
We know from experience at Moving APT that ethical moving companies earn customer trust through honesty, service, and authenticity – it's that simple.
How can you tell? A trustworthy cross country moving company will give straightforward answers upfront and answer honestly about their limitations. Those are the only kind of moving companies we have ever worked with at Moving APT, so you can feel comfortable with your free online quotes from us.
Could you use a discount? We thought so. That's why we partner with respectable companies to provide you with the best available discounts to reduce the entire cost of your move, whether you're moving around the corner or across the globe.
Moving is a challenging and stressful journey. Start your journey energized and optimistic with fair quotes from reputable cross country moving companies.
It's normal to pay between $100 and $200 (or more for large homes) on packing supplies alone: boxes, tape, bubble wrap, etc. You never know if bringing your own packing supplies, buying them wholesale through the moving company, or factoring them into a special package rate gets you the best deal from your chosen moving company. Always ask.
The sooner you request your free online moving quotes, the sooner you can start building your moving budget, planning your official date, and checking more items off your to-do list.
Get your completely free and no-obligation custom quotes right now from prescreened, insured, licensed, and reputable companies with Moving APT. We've already started the research!