Find the Best Boston Movers of 2022
Moving in Boston can be a very tough task, especially when many U-Hauls fall victim to the one-way streets of the city, or worse, the difficult tunnels of Storrow Drive. In times like these, it is better to have a professional working with you.
Regardless of the size of your move, local or long-distance in Boston, there is a moving company out there for you.
Here, at Moving APT, in our quest to help connect with the best Boston movers, we have conducted some of the hard works for you, with a guide to the best movers in Boston. 
Top 3 Recommended Boston Movers
We determine to hook people up with the best local movers in Boston. We researched about 50 different movers in Boston over five categories and made a result analysis to present you with a well-screened list of the best Boston movers.
We pick based on customer reviews, professional certifications, quality service delivery, resources as well as costs. 
Here The List of Top-rated Boston Movers
We have pre-screened these Boston moving companies, vetted them, and assigned them as the best in the business. That implies that they are the best in the market, reliable in the industry, and with excellent customer services that are dependable.
With no further stress, below are the best movers in Boston that made the list:
1. Marathon Moving Company
Moving feels like a marathon sometimes, doesn't it? Marathon Van Lines is there to assist you. As an agent of Allied Van Lines, they specialize in moving and storage services for long distance and local moves. The business was started by Paul and Gail Nelson in a 2 car garage in 2000, and they've grown into the exceptional moving company they are now.
Recipients of the BBB Gold Seal for Excellence and earning the title of the Best of Boston Movers 2013, the company was built on service and reliability. They do approximately 2,000 moves every year, and their team members are trained and vetted properly. They also do packing and unpacking services.
2. R.C. Mason Movers, Inc.
R.C Mason Movers has been in business for over 65 years. When you decide to do a long-distance move with them, you are connected with a relocation coordinator who is there to help you sort out every detail of your move, from beginning to end. They offer a variety of services for large items, including piano shipping, crating, and stretch wrapping protection for furniture.
They are also one of the few moving companies in our network that takes care of waterbed moves. If you are in need of packing and unpacking or disassembly and assembly services, they provide those as well.
3. TLC Moving and Storage
Family-owned and operated, TLC Moving and Storage is one of the best long distance movers in Boston, with a 100% Loyalty Score and an A+ rating on the Better Business Bureau website.
They are known for having very professional moving staff that will help to coordinate your move and keep your items safe throughout the process.
Their competitive rates are some of the most affordable out there, and they offer a number of services. Not only do they offer local and long distance for both businesses and residences, they also do packing/unpacking, piano moving, antique and fine arts moving; among other services.
4. AVIV Moving and Storage
AVIV is a Boston based company that has expanded throughout the Northeastern United States.
They are well known for being fast and friendly, providing people throughout the region with interstate, cross country as well as local moving services.
Their movers have been specially trained to take care of packing, crating, and unpacking services; they can also provide delivery services for large objects, and take care of storage concerns. Every one of their employees is licensed, bonded, and insured so you know that you're in good hands.
5. Allen and Coles Moving Systems
With over 30 years of experience, Allen and Cole's is a company that has established itself with multiple storage facilities throughout New England, making it easier than ever for you to do your long distance move if you haven't closed on a home or found a rental yet.
They are an agent of North American Van Lines. The company pays a lot of attention to detail, providing each of their moves with a follow-up, chatting with them about their move and pledging to make changes to future moves if necessary. They also provide their customers with packing and unpacking services.
6. Boston Best Rate Movers
Boston Best Rate Movers pride themselves as being one of the best long distance movers in Boston. They have a variety of local and long distance services available, including packing and unpacking, white-glove service for instruments, fine art, and antiques of all varieties.
If you're going through a cross-country move, they also provide overnight truck storage parking as another service that you can utilize if you're not going to move into your new residence until the next day. Their temperature-controlled warehouse-style storage options include long term (up to 6 months of time) and short term storage.
7. Michael's Moving and Storage
Thousands of clients and 18 years of experience allow Michael's Moving and Storage to be one of Moving APT's top ten Boston movers. Their long-distance services are some of the best, providing clients with packing and unpacking services as a part of their quote packages.
Along with their interstate moving services, they can also take care of moves in both residential and commercial contexts.
Due to their location in Boston, they also do a number of student moves, helping college students to move in and out of their dorms with ease. Their storage services are also high quality and easy to obtain and set up.
8. Efficient Moving Services
Getting a 5-star rating on Yelp is no easy thing, but Efficient Moving Services, which provides long-distance and local services in Boston and around its suburbs, has done it with their efficient, friendly, and professional moving staff.
The company provides both full and partial packing services, allowing the customer to determine how much involvement they want to have in packing and unpacking their belongings.
Storage is also available if there is going to be a delay, and the company will work with you if your moving dates are going to end up changing for any reason.
9. Father and Son Moving and Storage
Having a moving business in Boston since 1908 has allowed Father and Son to get a solid handle on everything that customers and clients may need for their moving success.
By providing their customers with competitive quotes and a fast turnaround time, they have earned a great reputation throughout Boston and its suburban areas.
They provide budget-friendly quotes through Moving APT so that you can find something that will fit, no matter how tight that your budget may be. They put their customers first (whether they are residential or commercial), and that allows customers to put together a low-stress long distance move.
With a 5 Star rating on Yelp, Esquire Moving is as devoted to quality and care as their name would suggest.
Since 2015, they have been a member of the Better Business Bureau, allowing them to continue to expand their reputation and take care of long distance moves for customers all over the Boston area.
Each one of their professional moving staff is trained properly, licensed, and insured, providing customers with peace of mind that their items will be well taken care of. Upon request in your quote, they also can provide packing and unpacking services.
The Following Table Displays The Best Boston Movers:
| No. | Best Moving Companies in Boston | Website |
| --- | --- | --- |
| 1. | Marathon Moving Company | www.marathonmoving.com |
| 2. | R.C. Mason Movers, Inc | www.rcmasonmovers.com |
| 3. | TLC Moving and Storage | www.gotlcmovingandstorage.com |
| 4. | AVIV Moving and Storage | www.avivmovers.com |
| 5. | Allen and Coles Moving Systems | www.acmoving.com |
| 6. | Boston Best Rate Movers | www.bostonbestrate.com |
| 7. | Michael's Moving and Storage | www.michaelsmovers.com |
| 8. | Efficient Moving Services | www.efficientmovingservices.com |
| 9. | Father and Son Moving and Storage | www.greaterbostonmovers.com |
| 10. | Esquire Moving | www.esquiremoving.com |
Enter Moving Details and Get your Moving Quote in Seconds.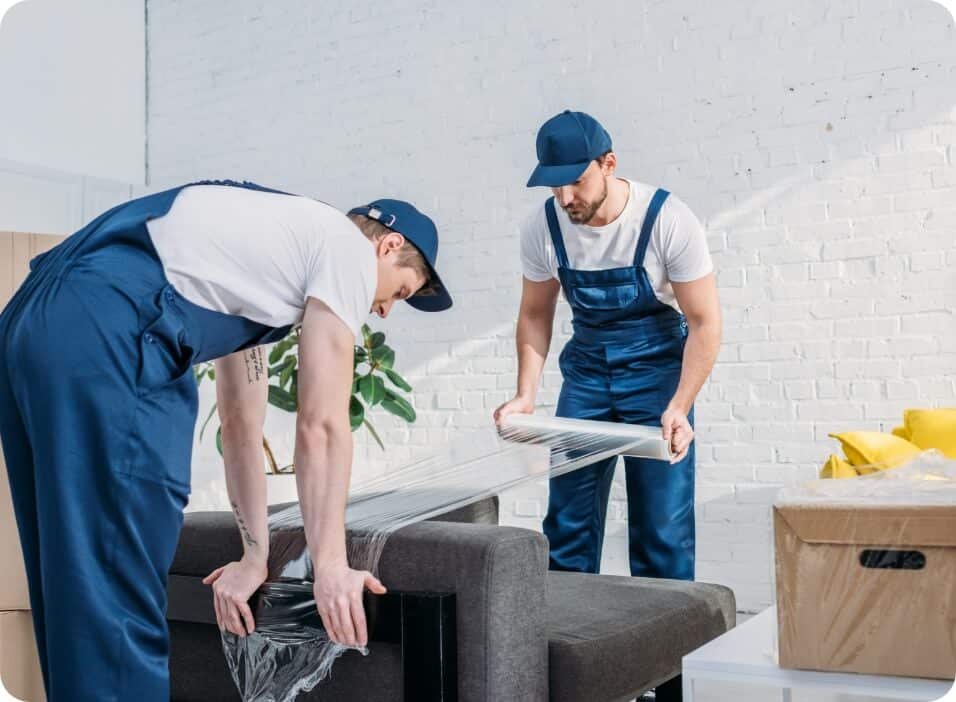 How Much Does it Cost to Hire Movers in Boston, MA?
DIY move on a long distance is difficult, regardless of the reason you are doing it. Packing, unpacking, and driving a moving van is all tasking, which is why many people hire long distance movers for help.
The cost of hiring a moving company in Boston for a long-distance move is based on three different factors as follows:
1. Home Size
A lot of Boston movers determine their prices on the number of movers required to finish the job. Prepare to pay each mover between $25 and $50 per hour when moving locally. More movers are needed to move the larger houses efficiently. Homes with stairs, complicated layouts, or long driveways also cost more. 
2. Time of  Year
Your moving costs may also be affected by the time of year you choose to perform your move in Boston. If your move is going down in winter, prepare to pay more than usual.
There are about 35 colleges and universities in Boston, which includes Boston University and Harvard University. Relocating in May or August when college students are on the move both in and out will also cost you more due to the high demand. 
3. Distance
In general, moving long-distance in Boston attracts more cost. The moving industry is being guided by federal rules stating how long moving companies can work. So, if your relocation involves longer hours, you may have to break it into days.
There are also certain regulations in Boston about where moving trucks can drive within the city limits. You may need to obtain a parking permit for your truck or rent two smaller trucks based on where you live. Extra services, such as packing and auto transportation help in ensuring the move become easier but are also more costly. 
What Is The Typical Cost To Move From Boston To The Following Cities?
What is the Cost of Living in Boston?
Living in Boston is so much costly. Generally, the cost of living here is 47% higher than the national average. Boston is more costly than Chicago, Dallas, Phoenix, Los Angeles, and Miami. Only a few cities cost more than Boston on the list of most expensive places to live, two of those including New York and San Francisco. 
Being an older city, there is no enough room for expansion, and the public transport system is overused by a lot of new city dwellers. However, you can get a great living experience in Boston regarding job opportunities which are the best and wise move. 
Factors for the Cost of Living in Boston:
The three major factors that contribute to its cost of living higher than the national average include house facilities and healthcare costs. 
The median rent for a Boston apartment cost $2,318 for a studio apartment.
There are limited housing options in Boston for middle-class families, and this causes insufficient supply and greatly increases housing costs.
The average home value in Boston is $569,500 and is known as a seller's market.
Finding a Neighborhood to live in Boston
Boston is a city of people who love to use one of the oldest and best means of transportation in the United States. Due to this, it is essential to plan out where you live carefully. If you live and work in the city, think of a home not too far from work or closer to an MBTA stop.
Similar to any city, each offer different lifestyles. Based on your comfort level, you may decide to avoid some areas as well.
We visited a few top neighborhoods in Boston, both in the city limits and closest suburbs. Don't forget that many people live in Boston, but more of them live outside the city.
People often consider living in neighboring cities like Newton, Milton, Chelsea, Somerville, and Quincy (to name just a few). These cities and areas have different price points for housing as well as city amenities.
Best places to consider living in Boston:
1. Beacon Hill:
This is arguably one of the most attractive places to live due to its cobblestone streets and historical row houses that are lightened up with gas street lights. Be ready to see residents and tourists living around here. To rent an average 2-bedroom here cost $3,000 per month.
2. South Boston:
Also referred to as "Southie," is once dominated by an Irish Catholic neighborhood that has turned popular with new graduates and young families. The rent prices have experienced an increase due to waterfront access as well as several new developments of an average 2-bedroom cost of $2,500 per month.
3. Back Bay:
This city area is known for being home to many affluent families and community members. Prepare to pay a few amounts per month here than some other top neighborhoods. Average 2-bedroom rent here costs $3,500 per month.
Best Boston suburbs & nearest cities   
4. Cambridge:
This city is located north of Boston and is where Harvard and MIT are located. Rent and home prices in Cambridge are higher due to its top-ranked public school systems as well as quiet atmosphere. The cost of an average one-family home in Cambridge is $750,000.
5. Quincy:
Located south of Boston, Quincy is termed unofficial sister of Chinatown, with a lot of Asian population. Together with features of great ramen joints as well as tasty restaurants. Quincy can be found on Wollaston Beach and has beautiful Boston skyline views. There are four different subway stops in Quincy on the Red Line and a great opportunity for new homes. The average rent for a 2-bedroom home in Quincy costs $2,250.   
6. Worcester:
This has tens of thousands of college student population as well as 150,000 other residents. Worcester has the feel of a small town with no rural appearance; however, it is almost one hour drive from Boston with no traffic. Housing costs here are much lower, and many mom and pop shops increase the general look of this city. Buying a one-family home here costs an average of about $225,000.
7. Belmont: 
If you have more money and want to stay away from Cambridge and Boston but work in any of these places, Belmont may be your best place to live. It is a town filled with green areas and is mainly residential. You can buy a large one-family home here, but the cost might set you back between $800,000 and $900,000 for around 2,000 sq-ft.
Enter Moving Details and Get your Moving Quote in Seconds.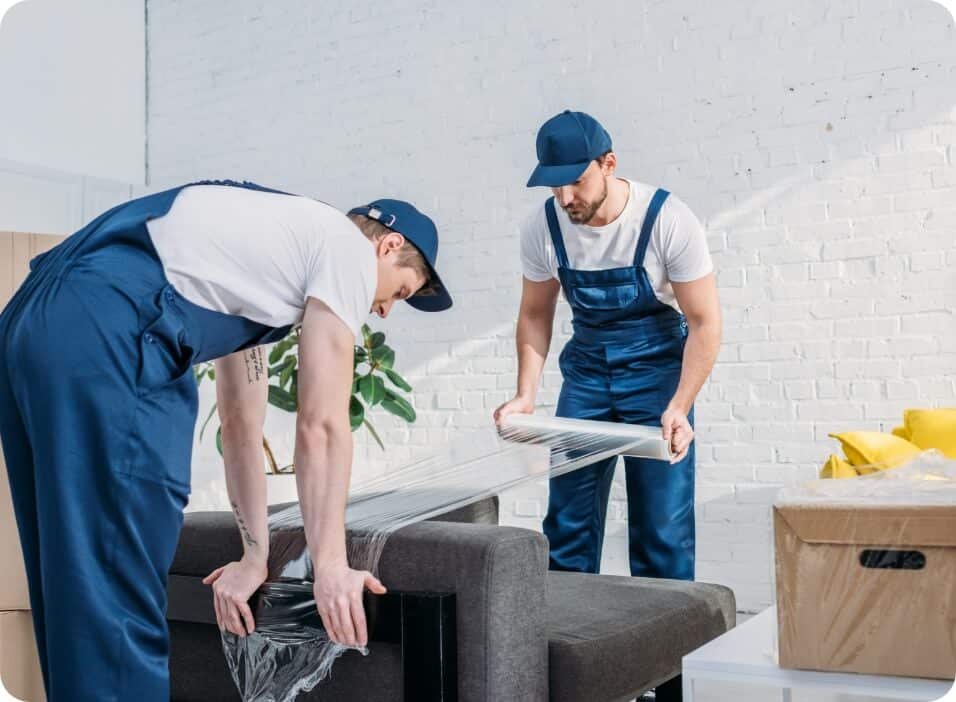 Moving is often synonymous to stress, challenging tasks and a waste of time and resources. Moving APT streamlines the process for with just a few clicks! This article has highlighted 10 major movers in Boston, MA that can help you're your moving affordable and less-hassle. We provided you with the much-needed information about the Boston to help you scale through the moving processes.