Hire Professional Moving Companies in Chicago
Whether your move is taking you into or away from Chicago, you need a reliable moving company to ensure your highly valuable possessions are moved from one location to another.
The moving process can be challenging, from harsh winters, difficult parking as well as high traffic.
There are numerous movers in Chicago, which makes choosing the right one for your move a challenge. Fortunately, we've researched and compiled a list of the best Chicago moving companies for you. Moving APT is committed to helping you have access to the best moving companies in Chicago.
Our Experts Nominate Top 3 Chicago Movers
Even though there are a lot to choose from in this wide city of Chicago, we've chosen a few of the most trustworthy and efficient movers to assist you in moving all your items from one point to another.
We considered their professionalism, reputation, equipment, customer reviews, affordability, and other related moving parameters.
The following are the best Chicago movers based on the quality of service and price, as ranked by Moving APT. 
Read Reviews, Compare Prices of 10 Best Moving Companies in Chicago
These moving companies have been well screened. They are designated as the best Chicago Moving Companies and are the best in the neighborhood. No arguing.
Here is a list of reputable Chicago movers that provide quality relocation services at low rates:
Pickens Kane, an agent for Allied Van Lines, is probably the most well-known Chicago land moving company. The company started as the Pickens Moving Company in 1914, and merged with the Kane Moving Company to become what it is today.
Their commitment to customer service and providing the best moving assistance possible earned them Agent of the Year from Allied in 2016 and has earned them a 4.9 customer rating on Google.
The company offers storage services along with their residential and commercial services. They can provide customers with local, long distance, and international moves.
2. Boyer Rosene Moving and Storage
With over 50 years of experience, Boyer Rosene is an agent for Bekins Van Lines, providing them with the ability to assist customers for both residential and commercial long distance moves.
As a part of their services, they can also provide packing and unpacking for homes and apartments of all sizes.
The company works closely with many businesses and military professionals in order to assist them with relocations of employees and servicemen and servicewomen. They also have a physician relocation program to assist medical professionals that are looking to relocate for a new job.
3. Midway Moving and Storage
If you're in Chicago land, you're likely a Cubs supporter, and Midway supports the Cubs by being their official moving company.
The company has been around for several decades, providing long distance and local services to customers throughout the entire Chicago land region. One of their trademarks is their moving concierge services.
These include a variety of services, including packing, organizing, junk removal, charity delivery for unwanted items, cleaning your old home, shutting off your utilities, unpacking, reorganizing, cleaning your new home, and turning on utilities at your new home.
4. Blackhawk Moving & Storage
A United Van Lines Agent, Blackhawk has earned their 4.9 rating on Google. The company has worked with professional packers and drivers, training them so that they can take care of every aspect of any move whether to a nearby state, cross-country or locally.
They will work with you to put together checklists and get everything worked out so that you can get every aspect of your move in order with ease.
And, when you get to your new place, they can help you to set up appliances plus they'll even take away the packing debris so that you don't have to be concerned with it. Their professionalism and attention to detail is why they're one of the best Chicago movers.
5. All My Sons Moving & Storage
All My Sons was developed with the customer in mind, providing start to finish long-distance Chicago moving services downtown and in suburban areas. Not only do they provide traditional services, but they also take care of things like packing, crating, and unpacking.
They also provide vehicle transportation services, which you can include in your quote from Moving APT. The customers of All My Sons talk about how much attention to detail that they put into every part of the moving process.
By providing the customer with trained and certified moving teams, every customer can feel confident that they are getting the best assistance and that every item is going to be moved with the utmost care.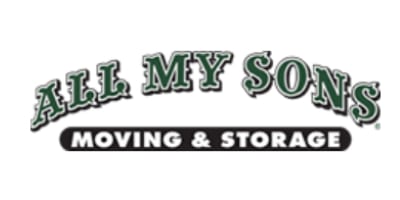 In 1990, Golan's Moving was started with the commitment to helping people with any size local or long distance move in a way that was going to fit their budget. Over the past 28 years, the company has grown and expanded, but they have kept that commitment to the customer at the center of what they're doing.
The company sells packing supplies and they can provide packing and unpacking services whether you're moving from a house, an apartment, or a business.
They also have larger trucks available so that they are able to take care of pianos and auto shipping or transport as part of their moving services.
You deserve to have the best when you're looking at moving companies near me – Chicago, and H2H Movers has proven again and again that they are one of the best.
Providing long distance moves for government and businesses has helped their skilled movers to become especially good at their craft.
They offer a variety of moving services including packing and unpacking, loading and unloading, and disassembling and assembling furniture. They will also help you with any furniture that you have moved, and rearrange items for you so that you don't have to attempt to do it yourself later on.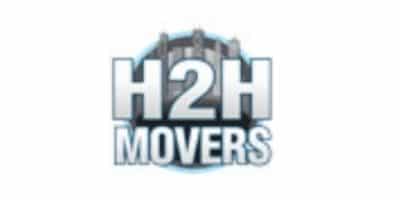 New City was started in 2009, and they provide both moving and packing services for long-distance and local moves. The company was started because the owner, with his years of moving experience, wanted to provide the best service that the Chicago land area had seen.
He now has 70 trucks and over 200 professional staff working for him. New City Moving is one of the highest-rated long distance moving companies in Chicago, with over 4.5 stars on multiple rating sites, including Yelp and Google.
As of the time of this writing, they have completed over 70,000 moves, both long-distance and local.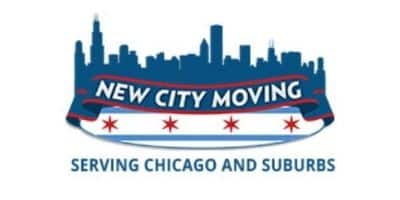 Hollander started in 1888, shortly after the Great Chicago Fire. They started as a storage company and they had horse-drawn red wagons that they used to bring people's items to and from the warehouses that they had built in the area.
They were in high demand and provided services throughout the city. Four generations later, and they're using a number of trucks and other forms of transportation in order to provide both long-distance and local services for Chicagoland customers.
They still offer storage as well – both in their storage facilities and via mobile units. You can get quotes online from them here at the Moving APT site.
10. Aaron's Reliable Movers
Aaron's Reliable Movers is a full service residential and commercial moving company known for its vigorous in-house training program.
They put an emphasis on safety first with their employees and, as a result of that and their commitment to customer service, they have an A+ rating with the Better Business Bureau.
Their long distance moving services are among a number of other services, including white glove services for rare paintings and antiques. They work directly with their customers to ensure that they get the resources necessary so that they can perform moves safely and affordably.
The Following Table Displays The Best Moving Companies in Chicago:
| No. | Best Moving Companies in Chicago | Website |
| --- | --- | --- |
| 1. | Pickens Kane | www.pickenskane.com |
| 2. | Boyer Rosene Moving and Storage | www.boyer-rosene.com |
| 3. | Midway Moving and Storage | www.midwaymoving.com |
| 4. | Blackhawk Moving & Storage | www.blackhawkmoving.com |
| 5. | All My Sons Moving & Storage | www.allmysons.com |
| 6. | Golan's Moving | www.golansmoving.com |
| 7. | H2H Movers | www.h2hmovers.com |
| 8. | New City Moving | www.newcitymovers.com |
| 9. | Hollander Moving | www.hollandermoving.com |
| 10. | Aaron's Reliable Movers | www.aaronsreliable.com |
Enter Moving Details and Get your Moving Quote in Seconds.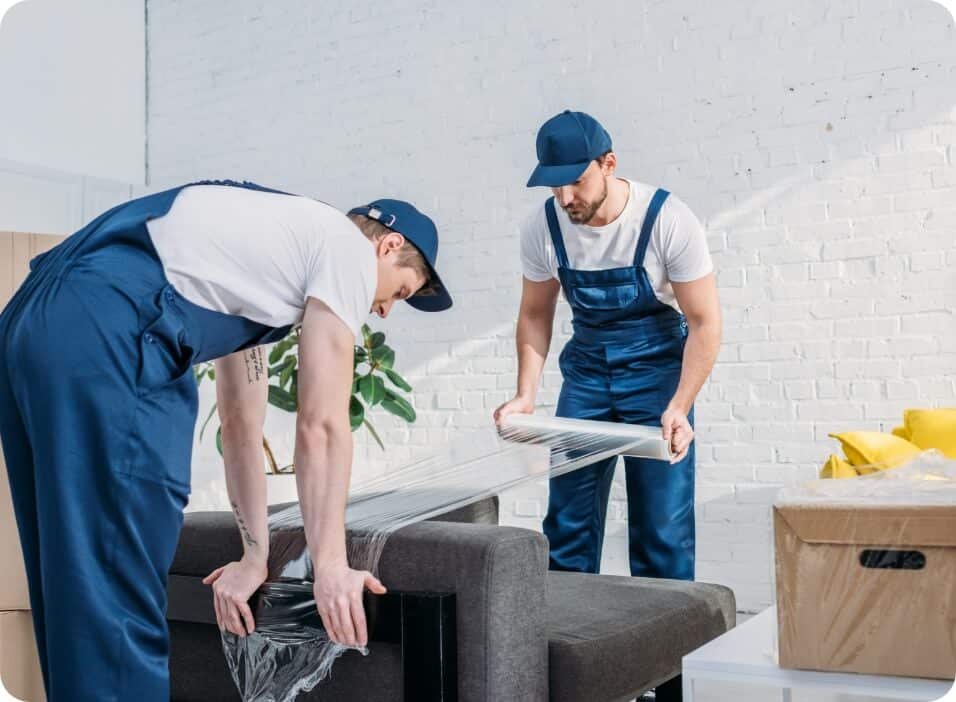 How Much Does it Cost to Hire Moving Companies in Chicago?
In most cases, price is one of the important factors in selecting a moving company. The median cost of hiring a moving company can be different, but it generally depends on the size of the move.
Also, understanding that moving costs in Chicago are based on an hourly rate is important. 
Putting together the average hourly rate, an average truck fee, as well as a two- to six-hour average per location are as follows.
How Much Does Long Distance Movers Cost In Chicago?
Unlike moving within Chicago, weight is the determinant for the cost of long-distance moves. If you are moving all the contents of an average two to three-bedroom home, about 7,500 lbs within a thousand miles of Chicago, expect to pay between $4,500 and $5,000.
While a lot of moving companies offer long-distance moves, you need to know that a lot of local moving companies in Chicago may only offer moves inside the city or state limits.
Other Factors That Affect The Cost Of Moving To Chicago?
The quantity of effort required by the moving crew to make your move happen will determine the cost of moving in Chicago.
If you are moving from or to a multi-level home, such as the one in Blue Island or Southport, you may be charged an additional fee for the volume of the shipment.
If there is a need for your movers to haul items up and down several stairs while moving, there also could be a stair fee attached.
Some moving companies in Chicago charge a higher rate for bigger homes since they perform more work and spend more time than moving an average home.
If you reside in a much bigger home such as those located in Lake Forest, Oak Brook, Glencoe, Inverness, Long Grove, Winnetka, and Hinsdale, talk about extra fees you may be charged when obtaining moving quotes. 
What is the Cost of Living in Chicago?
We now need to talk about the cost of living. Unlike many major cities in the United States, the cost of living in Chicago is still on the affordable side. To serve as a reference, many people own against rent, and they all reside in the city, this is very good and wouldn't be possible in other big cities
However, the taxes on the property are crazy and ranks 2nd highest in the country. Yet, even regarding that, the cost of living in Chicago is still highly affordable than purchasing a property in other places. 
For fun's sake, we calculated Manhattan and Chicago, the figures as obtained, include a $50,000 earner in New York City would need to make just $26,000 in Chicago to keep up with the same standard of living.
Housing in Chicago is 69% lower than in NYC, utilities are 25% lower, and groceries 15% lower. 
To compare a west coast city accordingly, you could comfortably accept a $10,000 pay cut and still keep up with the same standard of living if you relocated here from Los Angeles.
In this case, if you were earning $50,000 in Indianapolis, living in Chicago will require you to be making $65,000 to continue with the same standard of living. Housing is the highest price increase and is 79% higher in Chicago compared to Indianapolis. 
If this stops you, don't forget that salaries are usually adjusted to cater for this additional living expense, so remember that when searching for a job. These are averages, and there will be differences in the cost of living based on the neighborhood you choose to live in.  
How Do I Move Around Chicago?
Chicago is popularly known all around the globe for its improved train system, referred to as the "L". The Chicago Transit Authority handles the train system, which has more than 140 stations all through the city and suburbs.
However, there are a lot of ways to move around Chicago, such as taxis, bike rentals, or rideshares. You can easily get rideshare services such as Lyft and Uber, but they come at a cost.
Available at $3 per ride, Chicago is widely known for the highest tax in the United States on rideshare services, with a leveled structure that charges based on your pickup and drops off location. Then, there is certainly a way of owning a vehicle, but know this in advance, the city's average commute is 37 minutes.
Chicago has a very high percentage of homes that own cars, with just 27.5% of homes with no car.  
What are the Fastest-Developing Neighborhoods in Chicago?
1. Printers Row:
This is a neighborhood located in central Chicago, the west of Grant Park, in the middle of the Windy City. Printers Row has a population of 3,729, and it offers a great urban feel with a lot of restaurants, bars, outdoor space options, and coffee shops. This place is great for young professionals, and most people are renters. The average rent is $2,061. 
2. River North:
The population in River North is 27,160 and, according to Niche, the neighborhood is one of the best neighborhoods to live in Chicago. A lot of people in River North are renters, as the average home costs about $464,456.
Arent, on average is around $1,945. The great urban vibe in River North is highly desired by young professionals, and also because it has a lot of bars, parks, restaurants, and coffee shops. 
3. Clarendon Hills:
This neighborhood can be found in Dupage County, right on Chicago's west side, and was rated first by Niche as liveable place in Chicago. The village has a population of 8,711 and ranks higher for its jobs, housing, schools, and residents concerned with fitness and health.
The average home price is $561,700 in Clarendon Hills, while rent is just $985. Most people in the Clarendon Hills area are homeowners. 
4. Buffalo Grove: 
This is a northern suburb of Chicago, located in nearby Lake County, having a population of 41,329. Buffalo Grove gives an urban-suburban feel. However, the average home price is $324,600, and many residents are owners.
Although close to the stress of Chicago, Buffalo Groove offers a lot of coffee shops, parks, bars, and restaurants. Many families are residing in buffalo Groove, and residents often have moderate views on politics. 
Enter Moving Details and Get your Moving Quote in Seconds.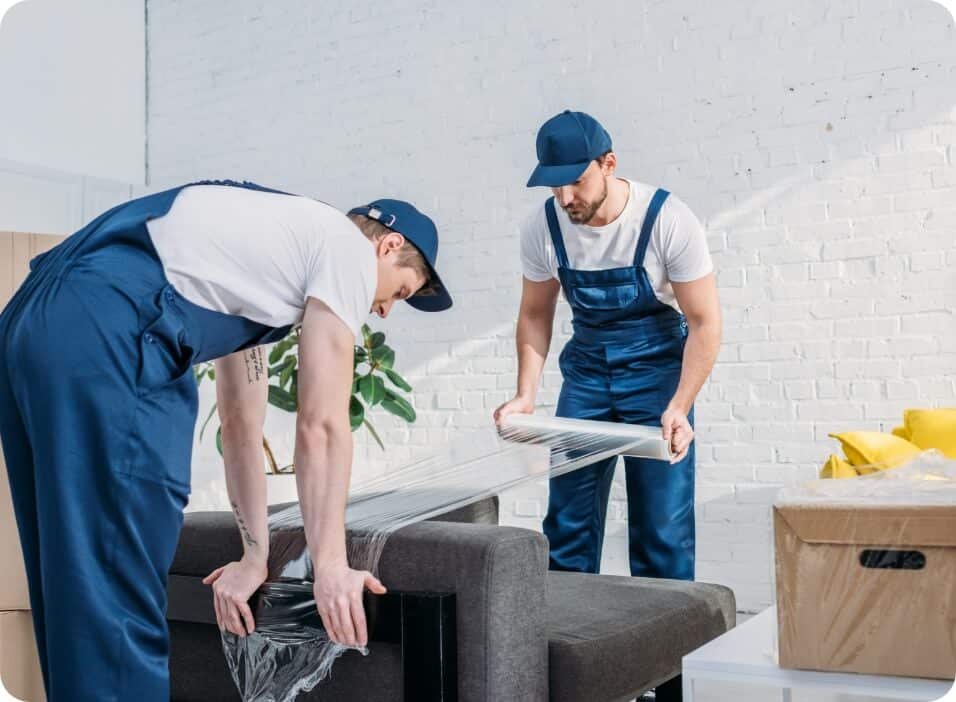 Frequently Asked Questions
To choose the best moving company for your move in Chicago, you need to consider the size of your move, distance and your budget. With our list of the best movers in Chicago, you can be rest assured that your move will be easy and timely. Request free quote from any of them today to know your moving cost.