Find The Best Movers in Los Angeles
Regardless of the circumstances surrounding your move, there is undoubtedly huge stress that is associated with packing all your household items and hauling them.
Being organized, aside from the physical-demanding task of moving boxes, cleaning, decluttering, is sufficient to make one feel overwhelmed.
So, choosing the right mover in Los Angeles is the only way to fight moving day troubles, and Moving APT researched and compiled a great list of companies that will make sure your household goods are properly handled but fast and without breaking the budget. 
Top 3 Recommended Local Los Angeles Movers
One of the 38 states in the country that requires that moving companies must have a valid USDOT number to carry out interstate moves in Los Angeles. We check the website of this state's Public Utilities Commission to check each company's license number.
This makes sure they have the right license by the state. Also, Los Angeles movers are required to be licensed with the FMCSA if they handle state to state moves. Reputation, service delivery, cost, moving equipment, and other related parameters were used to pick the best movers.
List of Top 10 Local Moving Companies in Los Angeles
Here are the reliable movers in Los Angeles we've screened, together with extra information about each company.
They are simply the best at performing moves in their area, and we have reviewed them to be the most reputable and reliable moving companies in Los Angeles. 
Pure Moving's five stars on Yelp highlights why it is one of the top long distance moving companies in the Los Angeles area. Pure Moving is a fully licensed and insured moving service that puts first-class customer service as their number one priority.
Professionally accredited by the Better Business Bureau, the company has been serving the LA area for more than six years. Over 5000 clients have successfully used the company's services in that time.
Residential customers will find competitive rates for both local and long distance moving through Pure Moving.
A full logistics company, Trek Movers is based out of Los Angeles and has a stellar reputation for handling both residential and commercial moves professionally and easily. The company offers long-distance and local moving, a full packing service, goods tracking support, and other premium features to its customers.
As its five-star Yelp rating demonstrates, Trek Movers is an exceptional interstate moving company. Everyone who uses their service is delighted at the value and efficiency on display.
Not only does the company charge less than most for moving services, but they provide a thoroughly professional experience from the very first assessment.
Moovme has built itself up over the past six years through hard work and dedication. What started out as a local moving operation now has more than 5000 clients every single year. It is remarkable how much Moovme has managed to grow in these years.
For residential moving, the company offers both local and long-distance services. The company guarantees a flat rate with no surprises, along with quick delivery options for moves that are closer to the Los Angeles area.
There are no hidden fees or surprise costs tacked on at the end of the bill when you work with Moovme.
4. Excalibur Moving Company
Founded in 2000, Excalibur Moving Company has provided residential and commercial moving services to clients for almost two decades. The company offers services related to local moves, long distance moving, storage, and expensive or heavy items.
Moving expensive and heavy items, such as pianos or valuable antiques, is a specialty of Excalibur. If you need a company to pick up your items and transport them across the United States, you have found a great option.
Excalibur Moving Company has a 4.5-star Yelp rating, which is a reflection of its quality and commitment to customer service.
Responsible Moving has five years of experience in offering moving services in the Los Angeles area. The company has now helped over 950 customers in that time and has an enviable five-star rating on Yelp.
The company provides local and long distance moving services, along with commercial services too. If you are moving for personal or work reasons, you can get your move done through Responsible Moving.
It will be a smooth, affordable and efficient experience. Responsible Moving also provides storage services, for customers who may want their items stored at a secure facility before they are ready to receive them.
6. Man With A Truck Moving Company
Based out of Culver City, Man With a Truck Moving Company was founded in 2005. The company started out as a small operation, focusing on in-state moves.
However, its exceptional value and service brought impressive revenue, which led to a serious expansion. Now the company is proud to offer both local and long distance moving services.
Long distance moves are done based on a flat rate, which includes all requested services. Moving APT can connect you with Man With a Truck Moving or any of the best long distance movers in Los Angeles.
7. Prodigy Moving & Storage
Prodigy's five-star rating indicates a company that knows what its customers want. Since 1999, Prodigy Movers and Storage has provided Los Angeles customers with the reliable, no fuss, and efficient moving services they need.
A fully insured and licensed operation, Prodigy provides local and long-distance moving services. The cost for long-distance moving is done by weight, instead of per hour or cubic feet.
Many customers may find that such a pricing scheme saves them money compared to what movers offer. Use Moving APT's easy quote tool to help decide if they are the best option for your move.
8. NorthStar Moving Company
Founded in 1994, NorthStar Moving Company is one of the older LA-based moving companies. NorthStar offers long distance, international as well as local moving services.
Storage services are also provided, which can be useful for families who may need to move but have not settled on a home in their new city.
NorthStar has an A+ rating from the BBB, while it is fully licensed and insured. A great choice for cross country moves at an affordable price, NorthStar is part of Moving APT's network of interstate movers and our team can coordinate a long distance move with them at the best possible price.
9. Daniel's Moving and Storage
Daniel's is a top rated long-distance Los Angeles mover offering full-service packing and moving services, along with just moving for those who want to save some money.
Online shipment tracking, floor and furniture protection, unpacking and debris removal, and 24/7 phone support are just some of the perks that you get when using Daniel's Moving and Storage. The company even provides international moving services.
10. REAL RocknRoll Movers
While the name may not scream professionalism, REAL RocknRoll Movers is among the best moving companies in Los Angeles. With 4.5-star Yelp reviews, it is clear they are giving the customers what they want! The company's services include residential and commercial moves, with both local and long distance covered.
REAL RocknRoll Movers can also help you with storage if you need a temporary place to store your items before moving into a new home. The company also provides packing services or supplies for those who prefer packing themselves.
The Following Table Displays The Best Moving Companies in Los Angeles
| No. | Top Moving Companies in Los Angeles | Website |
| --- | --- | --- |
| 1. | Pure Moving Company | www.puremovers.com |
| 2. | Trek Movers | www.trekmovers.com |
| 3. | Moovme | www.gomooveme.com |
| 4. | Excalibur Moving Company | www.excaliburmovers.com |
| 5. | Responsible Moving | www.responsiblemovingco.com |
| 6. | Man With A Truck Moving Company | www.manwithatruckmoving.com |
| 7. | Prodigy Moving & Storage | www.prodigymoving.com |
| 8. | NorthStar Moving Company | www.northstarmoving.com |
| 9. | Daniel's Moving and Storage | www.danielsmoving.com |
| 10. | REAL RocknRoll Movers | www.realrocknroll.com |
Enter Moving Details and Get your Moving Quote in Seconds.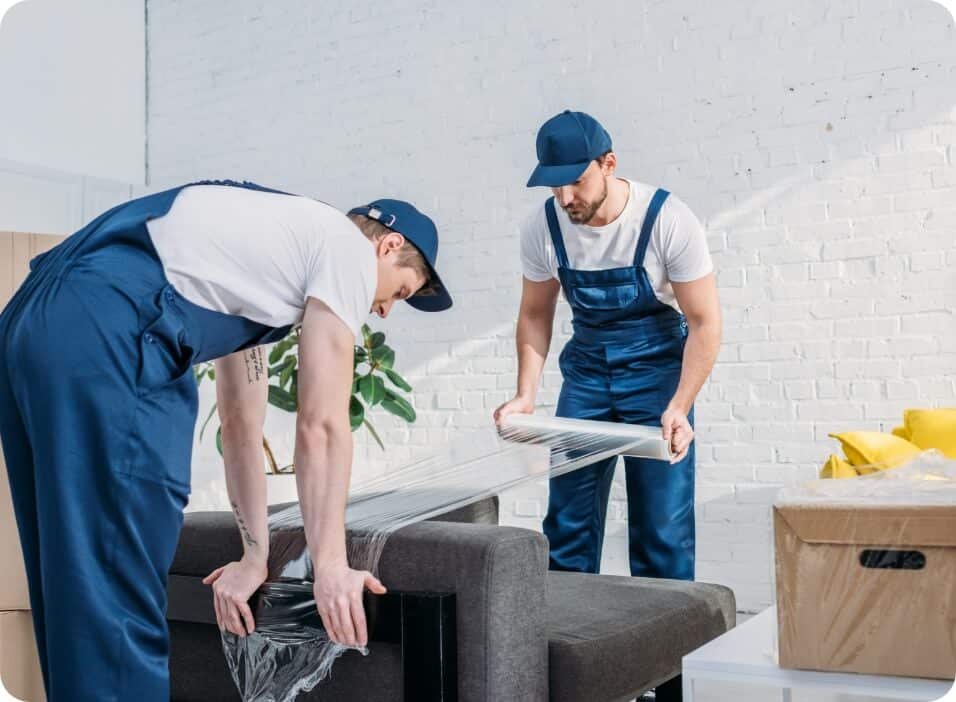 What Is The Cost of Los Angeles Movers?
The cost of your move is solely determined by the volume of your shipments. If you are moving to a studio apartment, you won't be spending as much as moving from a two or three-bedroom home.
Here are moving costs as estimated for local moves inside Los Angeles (remember that these prices are not fixed and are subject to change based on the size and distance of move). 
Studio apartment: $300 or more
One-bedroom apartment: $400 and more
Three-bedroom house: $1,000 and more
However, you should contact the chosen movers and ask for a free moving estimate to further understand the moving costs. Many factors can constitute the cost of your move, so it is, therefore, essential to allow a local moving company to perform an in-person or virtual moving estimate. 
Different Types of Rate When Hiring Moving Company in Los Angeles
When you are hiring a moving company, many options will influence your moving price. A full-service relocation will be the most costly option. This type of move includes the pick-up of your household goods, loading, and unloading of your moving boxes, as well as the drop off of your stuff into the new home.  
By the hour:
Usually, moving companies will calculate your moving cost based on the hourly rate. The hourly rate is often charged at $150 per hour per three movers. This type of rate is most peculiar to local moves, rather than long-distance moves.
The hourly rate will give you the estimated cost of the moving job. It will be estimated based on the volume of your household goods, the distance as well as the expected time to spend on the job by the movers.
Flat rate: 
Flat rate price is more common when hiring interstate/long-distance moves. If you are moving to a new part of the country, a mover will give you a flat rate for the moving cost. This rate is estimated as the overall price of the job, from packing the truck at your old home to unloading your goods at your new home. 
Cost of Living in Los Angeles
If you are looking into a move to Los Angeles, you would want to understand the actual cost of living in the city. Being the location of the highly expensive entertainment industry as well as the quick-developing tech industry, you should know that a lot of things needed for daily living cost about twice when compared with other cities in the country.
However, there is more to choose from, and if you carefully check our list, you might make the planning of your expenses easier.
Below are some essential facts and figures about the average cost of living to remember before moving to Los Angeles:
Rent: Renting a one-bedroom apartment cost an average of $2,340 and $3,290 to rent a two-bedroom. These rates Los Angeles 4th on the list of the most costly city to live in nationwide. 
Transportation: Monthly transportation on average will cost $100. We will discuss more transportation options in our subsequent posts. 
Food costs: Los Angeles residents spend 12.4% of their living budget on food, just like the national average. About 52.9% of the food budget is spent on meals at home, and the rest is spent on eating out. 
Taxes: Based on the city, Los Angeles's sales tax starts from 8.25% to 10%. 
Best Neighborhoods in Los Angeles
Los Angeles is a busy metropolis with different neighborhoods that have a different type of feel. Since each neighborhood offers a unique vibe, everyone can get what they desire here.
Below is a breakdown of places to live when you want to move to Los Angeles:
Downtown LA:
There are too many apartments in Downtown Los Angeles with closeness to some of the best nightclubs, restaurants, shopping, and so on in the world. The neighborhood has experienced its development from a ghost town of desolated business buildings as well as homes to become a great community with renovated warehouses.
Currently, Downtown LA is a destination for modern city dwellers that are in search of upscale amenities. Search for apartment buildings with on-site gyms, city views, pools, and parking to enjoy the best living downtown.  
Hollywood:
This neighborhood is located in Central LA and is closer to the popular West Hollywood neighborhood, as well as Hollywood Hills that has many luxurious homes. Locals of Hollywood mix with the tourists together with neighborhood attractions like Madam Tussauds, Chinese Theatre, and Dolby Theatre. 
Wilshire Center – Koreatown:
This neighborhood can be found in central Downtown, and it has many residents in a bustling environment. Visit a dive bar, go out to dinner at any time, sip on cocktails, or hit the clubs. Even though Koreatown is a popular and great place to live, you can still find some of the best Korean barbecue as well as the best eats of the country in the neighborhood. 
Marina Del Rey: 
If you enjoy living on the water or desire to explore sailing on the weekends, this neighborhood is the best for you. Marina Del Rey offers a relaxed environment with easy closeness to other parts of Los Angeles. Walk up to Venice Beach and window shop or enter the galleries and pubs on the route. If you don't enjoy sailing, you can as well mix with locals for lessons and rentals on paddle-board, sportfishing, and parasailing.   
Enter Moving Details and Get your Moving Quote in Seconds.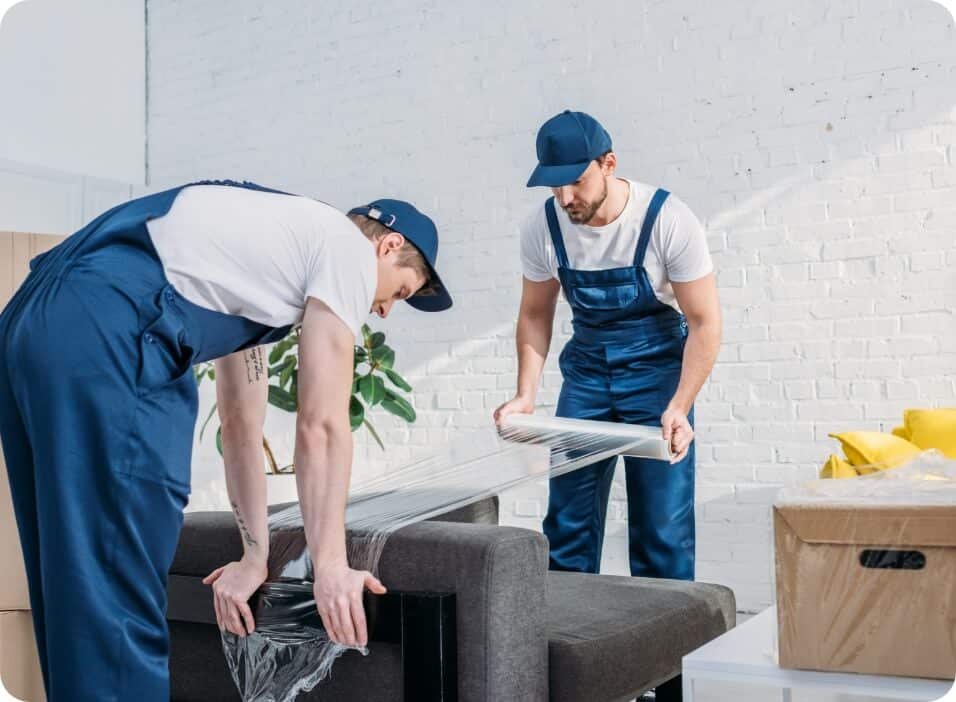 Frequently Asked Questions