Find High-Rated Moving Companies in Phoenix
Moving APT's team performed rigorous research on Phoenix's best moving companies to move your things safely and arrived at a great list of the best moving companies in Phoenix for your need. 
Whether your move is taking you across the town of Phoenix or to another part of the country, it is very important to read reviews and make use of a licensed and insured mover.
Moving APT's team performed rigorous research on Phoenix's movers to move your things safely and arrived at a great list of the best moving companies for your need. 
Top 3 Phoenix Movers Recommended By Us
When checking for a mover, there are many important factors to note. Our professionals recommended Phoenix movers based on a number of moving parameters.
Here's the full list of Phoenix movers:
1. Just-In Time Moving and Delivery
2. Camelback Moving
3. Allied Van Lines
4. All My Sons
5. Sullivan Moving & Storage
6. Long Distance Moving Experts
7. A Master Mover
8. Daniel's Moving and Storage
9. Dose Moving & Storage
10. State To State Moving and Auto Transport
All the Phoenix movers here have been screened thoroughly, combing through their customer reviews, service history, ratings, complaints, satisfaction, professionalism, ease of booking, cost, trust, as well as general quality delivery. You deserve the best hands, and that's what we will give you. 
Go With Below Professional Movers in Phoenix
When getting ready to move in and out of Phoenix, AZ, you need to remember that your professional moving company is so much important to the success of your move.
Phoenix state to state movers that perform moves from and to Phoenix must be registered with the FMCSA and also possess a valid DOT license.
Our data and research of Phoenix's movers have been used to list the leading moving companies in Phoenix to consider before you book your upcoming move. 
1. Just-In Time Moving and Delivery
With over 400 reviews and five stars on Yelp, Just-In Time Moving and Delivery is an outstanding option for long distance moving in Phoenix. The company was founded by Justin, a young professional who had nothing more than a moving truck and a few friends to help others with moving in and around the area.
Now the company has grown exponentially, becoming one of the top moving service providers in the region. Justin and his staff still work very hard to ensure that every customer is 100 percent satisfied, whether they are moving within Arizona, to neighboring states, or clear across the country.
Just-In-Time has guaranteed delivery dates, competitive prices, dedicated moving teams and one-day service to certain states.
Camelback is a premier option in the Phoenix area. Whether you are moving locally, across the country or out of the United States, you can be confident that your move will go smoothly.
The company even offers warehouse and storage services. Founded in 2005, the company has now grown into one of the largest residential moving companies in the state.
It handles more than 500 relocations every month, while maintaining the same standards of quality and reliability on every single move. There's a good reason for the five-star Yelp rating they've earned.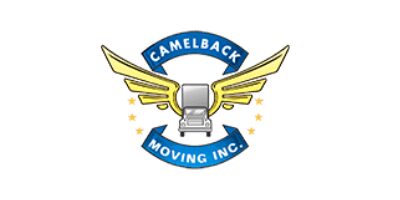 One of the best known and most trusted cross country moving companies in the United States, Allied services the Phoenix area. Its agent location is in the heart of the city, meaning that it will be easy for anyone in the area to get started on a local or long-distance move.
Allied was first established in 1928 and is still one of the most respected names in the industry. They offer international moving, corporate relocation, packing and crating, moving supplies, and cross-country moving services at competitive rates.
Moving APT can help you connect with Allied for a detailed price quote.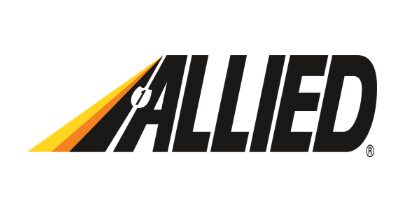 Planning a Phoenix move in the coming months? All My Sons has very good reviews on Google, Facebook, and other review sites. The company is a top-rated moving service provider that services the entire Phoenix area.
All My Sons can handle long distance moves of any size. It does not matter if you are moving out of a small apartment or a luxury estate, All My Son will have the appropriate crew and van for the job.
It is possible to get a full-scale move through All My Sons, which includes disassembly, packing and loading.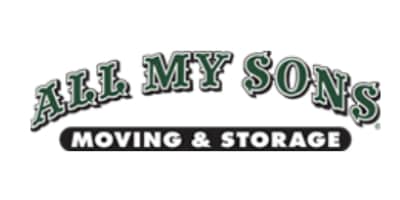 5. Sullivan Moving & Storage
An award-winning moving company, Sullivan Moving & Storage offers local, long-distance, and international moving services. The company also provides storage solutions for families who may need to store their items in Phoenix or the destination before they have finalized their living arrangements.
First established in 1912, Sullivan Moving is one of the oldest providers of moving services in the Southwestern United States. Its history of excellence is second to none in the industry.
6. Long Distance Moving Experts
With consistent five-star ratings across review sites, including Yelp, it's obvious that Long Distance Moving Experts is a top option for anyone who is looking to relocate from Phoenix.
The company provides full-service packing solutions, auto transportation services, moving supplies and flexible storage solutions. If you are hoping to get a door to door moving service, you have found the right company.
You can even get special moving and storage considerations for expensive and heavy items, such as artwork, valuable books, wine and pianos.
Master Mover is known for offering a hassle-free moving experience to its customers. The five-star rating the company has on Yelp shows that it knows how to put the customer experience as the first priority.
The company has been around since 1999, has an A+ rating on BBB and is a fully licensed provider of moving and packing services.
There will no hidden charges or fuel costs added to your final bill with A Master Mover. What you see on your final quote is what you get, when it comes to moving costs.
8. Daniel's Moving and Storage
A Nationwide mover with an outstanding reputation, Daniel's Moving and Storage is able to offer a stress-free and affordable experience for any family that is moving cross country. As with all the movers in our network, Moving APT will confidently coordinate your long-distance Phoenix move with Daniel's.
The company offers full-service packing, online shipment tracking, floor, and furniture protection, high-value item crating, and storage services to residential customers.
There is 24/7 phone support for any issues related to the move. Corporate relocation and international moving services are also available.
The five-star reviews on Yelp confirm our choice of Dose Moving & Storage as one of the best long distance movers in Phoenix. Not only does the company offer some of the best rates on moving and packing services, but they take extra care to ensure that none of your items will be damaged.
They will wrap all pieces of furniture that may break during transport or loading/unloading. The company is a family-owned business that is fully accredited by the BBB and has all the necessary licenses to operate in the United States.
The company won several awards in the past few years for its excellence in the moving industry.
10. State To State Moving and Auto Transport
Seeking the most reliable mover in the Phoenix area? State to State Moving has earned five stars on Yelp and many other review sites, highlighting the value the company provides to customers.
Anyone who has benefited from the company's services acknowledges they had a great experience. The company was founded in 2010 to provide a new type of cross-country moving service.
State to State offers full residential moving in and out of the state. It also provides corporate relocation, car shipping, 24/7 shipment tracking, and storage services.
There is nothing wrong with being cautious when choosing amongst the moving companies in Phoenix before you decide on the best one to handle your cross-country move. It is such an important decision and you must take your time with it. But we hope that our list can make the process easier for you.
The companies on our list are the best long distance movers in Phoenix that you can find. You can use Moving APT to get a comprehensive moving quote from any of these companies. It will make the process of moving cross country a lot less stressful.
The Following Table Displays the Best Moving Companies in Phoenix
| No. | Top Moving Companies in Phoenix | Website |
| --- | --- | --- |
| 1. | Just-In Time Moving and Delivery | www.jitmoving.com |
| 2. | Camelback Moving | www.camelbackmoving.com |
| 3. | Allied Van Lines | www.allied.com |
| 4. | All My Sons | www.allmysons.com |
| 5. | Sullivan Moving & Storage | www.sullivanmayflower.com |
| 6. | Long Distance Moving Experts | www.longdistancemovingexperts.com |
| 7. | A Master Mover | www.phxmastermover.com |
| 8. | Daniel's Moving and Storage | www.danielsmoving.com |
| 9. | Dose Moving & Storage | www.dosemoving.com |
| 10. | State To State Moving and Auto Transport | www.state2statemovers.com |
Enter Moving Details and Get your Moving Quote in Seconds.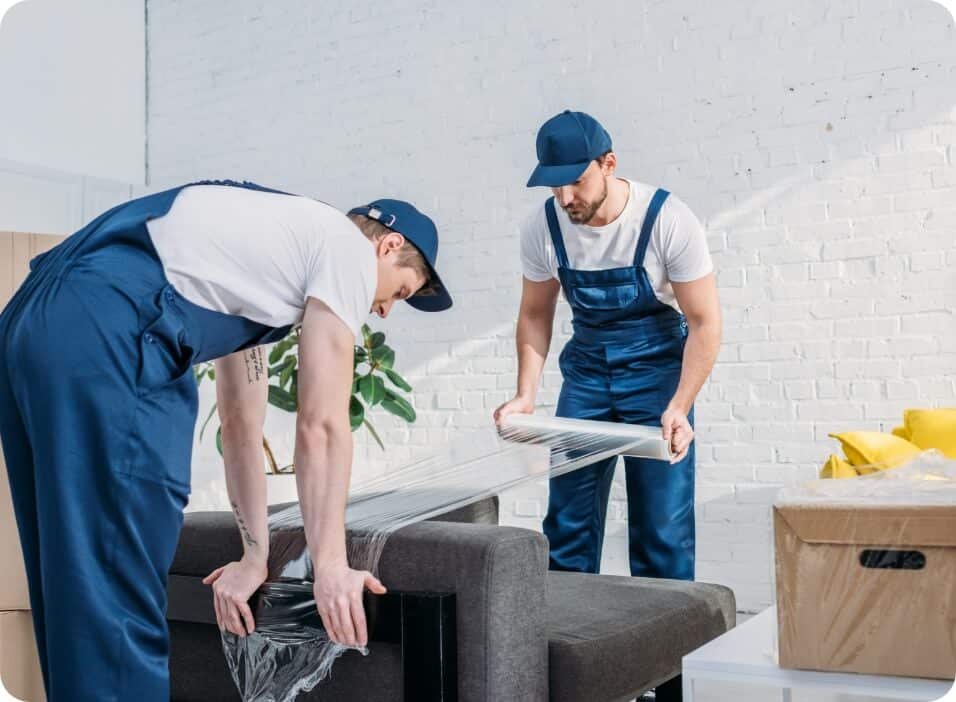 How Much Does It Cost To Hire Moving Companies In Phoenix?
This option is surely the easiest, but being able to move easily without lifting many objects could cost you more, even than it's worth.
Below are some examples of moving costs linked with average movers in Phoenix: 
This should give you more insight into pricing, but your moving cost will certainly be determined by varying factors like the location in the city you are moving to and when the move is taking place.
Relocating into a walk-up with loads of heavy furniture will also increase your cost of the move.
You should find out if your apartment manager needed a copy of your mover's insurance in advance. You don't want your move halted because you are waiting for your movers to find their insurance cards when they are already set for work. If hiring a full-service mover in Phoenix is beyond your budget, try renting a moving truck.  
The Average Cost of Renting a Truck in Phoenix
More effort will be required, but renting a moving truck can enable you to move more cheaply.
Below is the cost in detail: 
Base cost: $19 to $45 daily
Mileage fee: $0.59 to $0.99 per mile
Fuel cost: based on the distance you are driving
Truck coverage: $15 to $75 depending on the level of coverage
Parking permit (optional): $25 daily
Equipment costs (optional): blankets, dolly, straps
Generally, the cost of moving a single bedroom apartment on 15 miles is around $30 to $55 for moving truck rental. Moving a larger space, such as 5 bedrooms or so will cost you, even more, let's say between $140 and $175 for truck rental.
What is the Cost of Living in Phoenix?
What is the cost of living in the second largest developing city area in the United States? Numbeo.com reported that the average income after taxes per month in Phoenix is $3,000. Then, how far will this amount go?
Below is a list of some of the popular expenses as well as the average cost implications in Phoenix: 
Monthly rent begins from $670 to $1550 monthly.
Home prices starts from $127,000 to $300,000
The average cost for minimal grocery items is about $315 monthly.
81% of property taxes
Costs of income tax: 59% to 4.54% 
Gas costs: $2.067 per gallon
Where you live in Phoenix will determine the cost of living in the city. Those living near the center will spend more while those living on the borders get the best deals.
Best Places/Neighborhoods to live in Phoenix
The population of people in Phoenix, AZ is about 1.5 million. It has 15 different neighborhoods where you can live or establish a business.
Where you choose to live will be based on what you are looking for in safety, employment, affordability, and education.
Here are the top neighborhoods in Phoenix:  
Arcadia: This is highly popular due to its location. It gives an urban lifestyle along with a rural feel, which is liked by many residents.
North Tempe: It can be found closer to Arizona State University and is a great place for people who desire eating out.
North Central Phoenix: If you desire to live among Phoenix's elites, then consider the North Central Phoenix as your destination. This is where Mayor Phil Gordon lives as well as the former home to McCain, only that the cost of real estate here may not be what you expected.
Ahwatukee foothills: Aside from the great name of this suburban neighborhood, there is also a chamber of commerce here. Golfing here is huge. There are three courses located inside the small areas of the neighborhood together with different shopping, restaurants, local events, bars, and a movie theater.
Eastlake Park: This is located in Downtown Phoenix and is a neighborhood that is rich in culture, which improves the oldest park in the city. Locals in the neighborhood go to 24th Street Pizza & Gyros, La Tolteca, a great Mexican restaurant, and Sa Bai Modern Thai.
Coronado: The population is around 4,000 people, and this midtown area, which is usually called Greater Coronado, has great bungalows as well as ranch-style homes together with parks, restaurants, and shopping. 
If you prefer walking, then here's bad about that. A recent study reveals that Phoenix is one of the least cities for pedestrians in the United States. However, residents sure have access to public transportation.
Valley Metro has bus routes all across the city as well as a light rail that it offers. And if you love to fly, just 3 miles from Downtown, there is Sky Harbor International Airport that offers flights for both domestic and international passengers. 
Enter Moving Details and Get your Moving Quote in Seconds.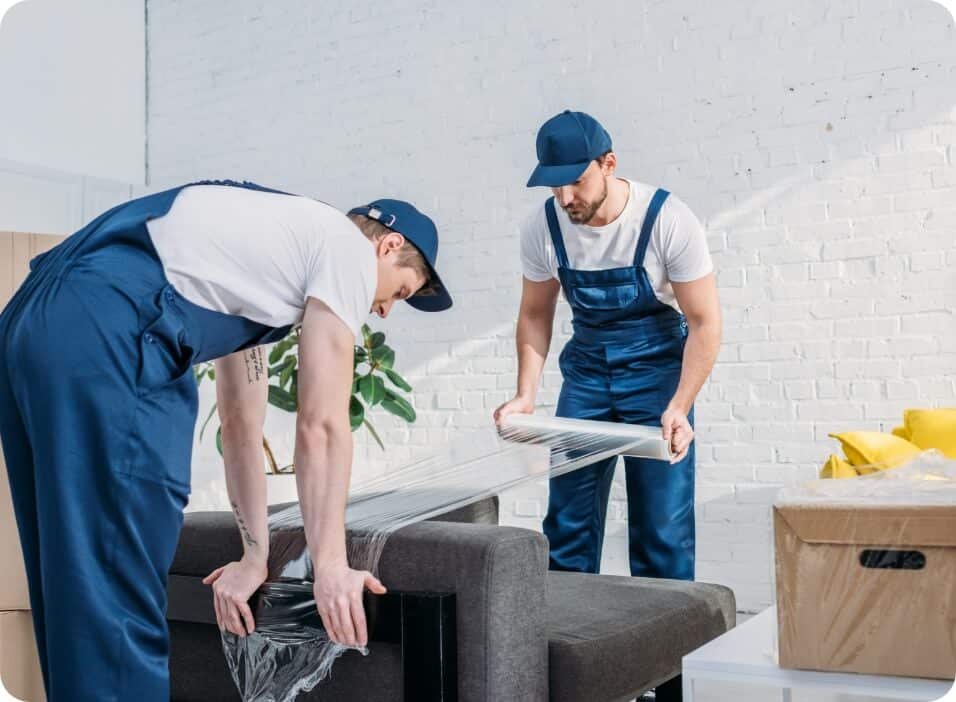 Frequently Asked Questions
Moving to or from Phoenix is challenging, to make the move much easier for you, hire one of the above Phoenix movers. Whether you're preparing for a cross-country move, or need local moving services to relocate to a new home in Phoenix, you can rely on our recommendation above . Request and compare different moving quotes today!