Moving to Los Angeles – Moving APT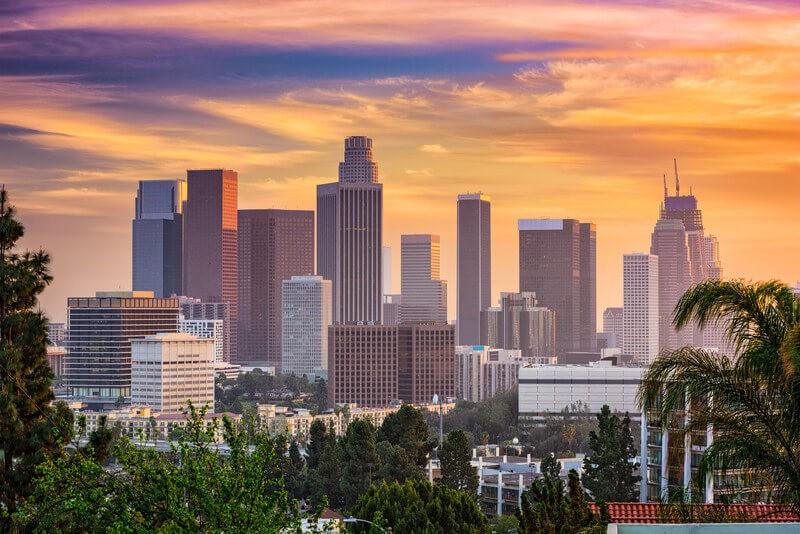 Are you moving home to the great City of Angels? Moving APT is the broker who people trust when moving to Los Angeles. Because we've developed partnerships with the most trusted moving services in the country, moving interstate is what we do best. We'll get you connected to movers who will get you back to Hollywood, Disney Land, and all the beaches. If you're going back to CA and you need help getting everything packed and out to the west coast, you've definitely come to the right place!
Only the Best Moving Services
When people decide that they're moving home or moving interstate, they come to us because we have all the connections they need in order to make the process as easy as pie. We only broker with moving services that have excellent reputations for packing and shipping all of our customers' things. Because we first got into the business back in 1999, we've established relationships with the best movers from all over the country, and our Los Angeles-based movers are licensed professionals trained to navigate that L.A. traffic better than most cab drivers can. Ask about our great L.A. deals today!
Avoid the Hassles of Moving Interstate
If you're moving home from the Midwest or the East Coast, you're likely concerned about how you'll be able to get all of your possessions across the country. Well, you're in luck because we have movers who are experts not only at moving interstate but also at making sure that these long-distance moves are as easy on you as they possibly can be. You can focus on getting other things squared away while we send movers to meet you, carefully pack all of your things, and get them to the West Coast safe and sound.
If You're Moving Home, We're Here For You!
There are many reasons for moving to Los Angeles CA. Maybe you're an artist, musician, model, or actor. Maybe you're simply moving home. No matter what the case might be, there's no broker in the industry more qualified to get you packed up and moved to Southern California. Because our reach is nationwide, we'll not only hook you up with the greatest movers around, but we'll also get you the best deal you could ever imagine. Contact us and find out about the deals we can get you with licensed movers near you!