New York City is my dream home of everybody. It is a city filled with diversity, opportunities, and cultures. However, when looking into a move to NYC from LA, people wonder if the idea is even a good one, and what difference their life is about to experience.
You can be certain that you will fall in love with the Big Apple. Although these two opposite cities of the country draw more people from all walks of life, both of them have many things that people love.
Moving to New York City from LA is a huge life change. So what are the differences?
In this guide, you will understand how your life will be different after moving from LA to NYC, and the things you need to do to have a safe and quick move. 
There are some things you need to do before moving from LA to NYC and we have a perfect guide for you.
1. Find Where You Will Live
New York offers varieties of options as regards choosing a home. You can select a neighborhood relevant to your financial and social status. So, everyone is a winner here, whether singles, families, entrepreneurs, or artists or soon.
However, during home selection, it is best that you come and check New York City, and don't just base everything on online alternatives. So, traveling to NYC and exploring some neighborhoods, and NYC boroughs, and imagining yourself as a resident is advisable. That is the best way to pick a home that suits you.
Below are some of the common neighborhood options: 
1. Dumbo:
Nicknamed 'The center for the Brooklyn Tech triangle' due to its central location of technology startups, Dumbo is close to Manhattan and its luxury housing made it the most expensive part of Brooklyn.
It is one of the leading art districts in New York City. Washington Street in Dumbo is one of the famous Instagram spots due to the ability to capture the Empire State and Manhattan Bride building together from the cobblestone street.
2. Battery Park City:
If you are not concerned about NY downtown, this neighborhood might be your perfect fit. Battery Park City is the southernmost tip of Manhattan and is calm and relaxed. It has a low crime rate and you can easily transport it to work. You will have space to enjoy walks on the waterfront and a lot of public parks.
3. Tribeca:
This beautiful and spacious Lower Manhattan neighborhood provides you with the urban feeling of NYC but without the stress and bustle of the city center. A lot of luxurious houses were formerly industrial buildings, which make them a favorite for celebrities. The crime rate in this neighborhood is low which implies that it is a safe neighborhood to call home.
If you are moving from Los Angeles to New York City to find a job, maybe you don't have to do it before moving. But, make sure you have some money in your savings. Ensure you have enough money to live on from moving till you secure the right employment.
However, it would be wise to check some job adverts. You can even make some schedules for jobs that you will attend immediately after you move.
On the contrary, if you are moving from Los Angeles to NYC together with your business, look into commercial moving professionals. They will handle your office moves safely and quickly so you can face your business immediately after you reach New York City. When moving to a big city as such, you don't want to get stuck in traffic with your belongings.
3. Hire Moving Professionals
Moving from LA to New York City involves a long distance. Although you can do it yourself, it involves so many risks. If this is your first time, it can be so much tricky. You don't necessarily need any tricky scenarios when you are moving long distance.
Even if you have once moved, a long-distance move is still complicated. Just imagine yourself taking the wheel of a huge rental truck for thousands of miles.
You should therefore not stress yourself and risk making ugly situations for yourself. That is why hiring a professional NYC moving company or Los Angeles mover is the best. Doing so will ensure the process is safe and easy.
Professional cross country movers know how to perform packing and moving of your furniture, haul it, and deliver it to the correct place. You certainly need the assistance of professionally experienced movers when moving to a new city, especially NYC. 
Enter Moving Details and Get your Moving Quote in Seconds.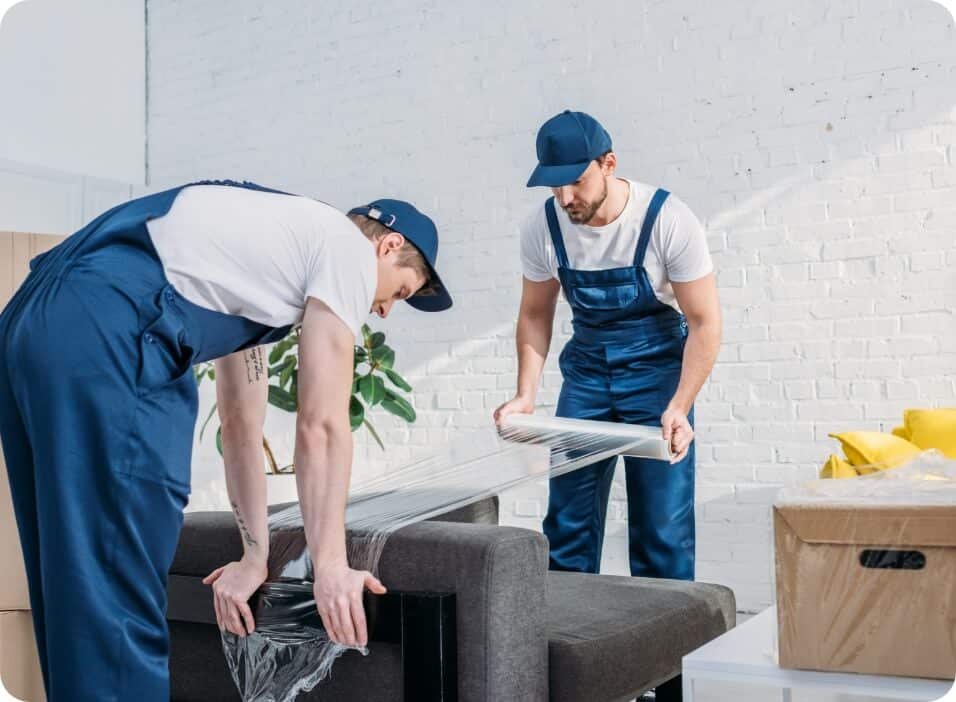 Are You Moving Specialty Items From LA to NYC?
In Los Angeles, people commonly have some special, but often large, bulky, and fragile items, such as pianos, pieces of art, and pools. Sure, these are often your favorites, so you want them to move with you to your next destination.
For instance, if you are moving to NYC with your piano, try getting serious with hiring professionals. These items need special packing and moving techniques that only professionals can offer to avoid the risk of damaging your lovely items during the DIY moving process. 
Explore The City Before Moving From LA to NYC
You may have been to the Big Apple several times, but it is entirely different from living there. Devote some time to explore the city and its good and bad sides. You can do this on foot, beginning with a walk around your neighborhood. Visit shops, offices, parks, and restaurants in your neighborhood. You will easily meet New Yorkers; probably make some new friends, as well. So, when you do make the move to the Big Apple, enjoy it.
Cost of Moving from LA to NYC
Based on the number of belongings being moved and the services being rendered, a cross-country relocation to New York from Los Angeles could cost around $5,000 to $8,000. Pricing is calculated by the actual distance of the move, weight of belongings, and extra services like packing and unpacking.
The median cost to relocate from LA to NYC with Moving APT is around $4,000 but the best means to obtain the most accurate moving quote is to put our Get Free Quote.
Advantages of Moving from LA to NYC
New York is the city that never sleeps and the city of dreams. Just as sung by Frank Sinatra, if you can make it in NY, you can make it anywhere. People from different backgrounds, cultures, and parts of the world come to New York to chase their dreams.
Many dedicated and ambitious people in the city are willing to cope with long work hours and a fast-paced way of life to achieve their goals.
This is probably the first adjustment you might face when moving to New York City. Californians are popular for their relaxed attitude. Los Angeles is also called 'la la land' for its uncared and laid-back culture.
Even though New Yorkers are popular for being kind of uptight and edgier, they are also famous for being ready to help others.
 This is perfect for newcomers in the city. Apart from the hustle and bustle, NYC is overflowing with great food, international entertainment, many things to do, and unlimited job opportunities.
Below is just part of the other nice advantages of living in New York City.  
1. Public Transportation:
Transportation is one of the major differences between LA and NYC. A lot of residents in Los Angeles have to depend on their vehicles because the public transit system is not well-equipped enough to take care of the number of people using it. This implies that long travels with crazy traffic and unlimited searches for a parking space.
New York City residents don't necessarily own their vehicles. They rather depend on the public transportation system in the city. This perk is huge as transportation in NY is very excellent and efficient which implies that you no longer have to wait in traffic congestions and no more driving around looking for parking space.
Just enter the train or the subway and you can get anywhere in around 45 minutes. New York is also a highly walkable city which is perfect for exercise and also improves the sense of community since you will always be interacting with people on the streets.
2. Change of Weather:
If you are moving to NY from LA, one thing is for sure, you will have to get a winter coat together with the clothes in your wardrobe. You will experience a highly different winter on the East Coast from the ones in California.
You will have to get ready for snow and lots of colder temperatures, but this change can be nice if you have never experienced a change of the season.
It also implies that you will see new winter activities like hockey, ice skating, and snowball fights. Fortunately for you, you won't only get treated to only cold weather in NY, residents also enjoy four different seasons which can be a new and lovely experience for people who were used to a single weather year-round.
3. Highly Affordable Suburbs:
Even though Manhattan is unsurprisingly the most expensive place to live in the United States, fortunately, there are NYC suburbs that are not as costly as Manhattan. Old Mill Basin in Brooklyn is one relevant example. While the average home is $765,000 in Brooklyn, Old Mill Basin's average is $231,000.
Although access to public transit is kind of difficult, it might be worthwhile for a lower cost of living. One other cheap suburb is University Heights located in the Bronx.
Residents have access to the urban vibe of a big city but with average home prices at about $195,000, its living is much more affordable. In Staten Island, Grant City is also affordable and it gives residents enough affordability including easy access to the big city.
One good thing about New York is that several suburbs offer a lower cost of living but still residents the amenities that big city offers.
4. Job opportunities:
Searching for a job can be difficult but in a city like New York, there are unlimited opportunities. Many largest companies in the United States have their headquarters in New York, such as JP Morgan Chase & Co., IBM, Dior, PepsiCo, ABM Industries, Icahn Enterprises, Citi, Pfizer, and Verizon.
The list is endless which implies that there are numerous opportunities to be had over different industries. Law firms, tech giants, fashion companies, financial gurus, logistics companies, and a host of other industries are employed here in New York.
There are things to do: You can assure that in New York City, no one will ever get bored. There are unlimited things to do in NY from catching great Broadway shows to eating at great restaurants. Times Square is the first tourist attraction and is different from anywhere else in the universe.
Residents also enjoy walking through the famous Central Park. From tourist attractions and museums to world-class restaurants, nightlife, and shopping, you will always have many things to do in the city that never sleeps.
Check out the complete guide on Cost of Living In Los Angeles
Enter Moving Details and Get your Moving Quote in Seconds.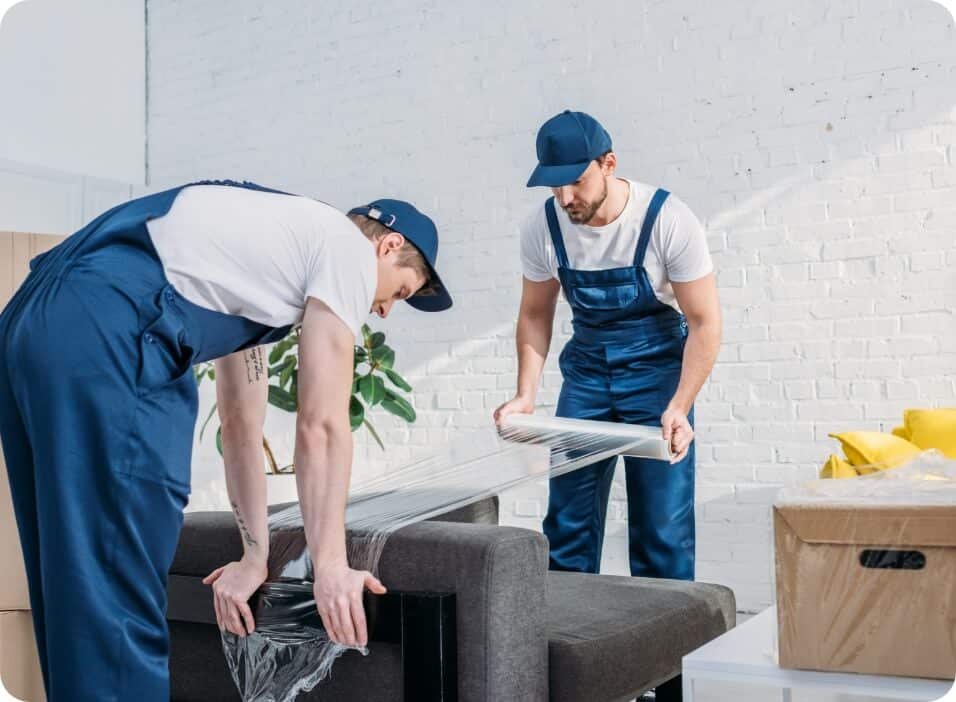 If you are on the verge of moving across the country, the number one step will be to get in touch with a Moving APT and talk about your options. We have been moving customers for over 90 years and can give professional advice on how to perform a move. You need to also factor in your budget and perform some research to get the best price.
We are glad to provide a free quote to customers. Just call or use our Get Free Quote button.