While most people will think that it is simple, you will find it surprising to know that moving out for the first time can bring with it different emotions.
While you may think of the fact that you get to spend time alone with no one telling you what you should and when you should do it, there are steps that should be followed if you want your move to be filled with joy and not horror.
10 Steps for moving out the first time:
Step 1; Your Finances Should Be In Order
Living at home comes with a certain amount of financial safety which would no longer be there when you decide to move out. As you plan to move out to that apartment in the next city or state, you would need to have a proper understanding of how and why you need a budget.
For beginners, the first thing you need to do would be to carefully look at your monthly income, then make a list of your monthly expenses. To begin this list, you will have to start with non-negotiable expenses like your groceries, car, light and phone bills, etc.
Once you have made up this list, then you would have to determine how much you have left and how much you are willing to spend on rent right now.
To keep paying rent, you definitely need to have a job. As a young person seeking to move out for the first time, you may end up getting entry-level jobs with low paychecks than what you need right now.
That shouldn't discourage you. You could use this current job to showcase your abilities to future employers and at the same gain some sort of experience.
If after calculating your monthly expenses and you find out that your current job is not capable of paying your rent and leaving aside extra cash, then moving may not just be the best idea for you now.
Step 3; Search For A Suitable Place
Once you have been able to get a job that is capable of paying your rent and also leaving extra cash on the side, the next step would be to find a comfortable and suitable place for you.
When it comes to moving out, most people have troubles, and one of the reasons is because they do not know what they want. Before you set out to look for a place, you need to have something in mind.
For example, your home should be close to your job. If you are planning to move out of state probably because you have a job there, you could decide to have a roommate for the first few months.
Step 4; Hire The Services of Professional Movers
Once you have found a suitable place with or without a roommate, the next step would be to hire the services of well-trained professional movers. Moving your belongings to your new apartment could have an effect on your move.
While most people have decided to move their items themselves, they've suffered greatly as most of their fragile belongings were damaged during the process. You need to hire the services of some of the best out of state movers to help you do this job.
When choosing a professional cross country moving companies, their style of operation and cost should be taken into consideration.
Step 5; Design A Chore Schedule
During the first few months after moving out, you could be tempted to let things get loose. Your kitchen and bathroom could be in bad shape, and this would definitely make it difficult for you to tidy them up.
To prevent this from happening, you can decide to create a schedule for your chores. Before creating this schedule, you have to take to heart the time of your job. For example, if you have a 9 to 5 job, you could set out aside three days each week to clean your apartment.
Enter Moving Details and Get your Moving Quote in Seconds.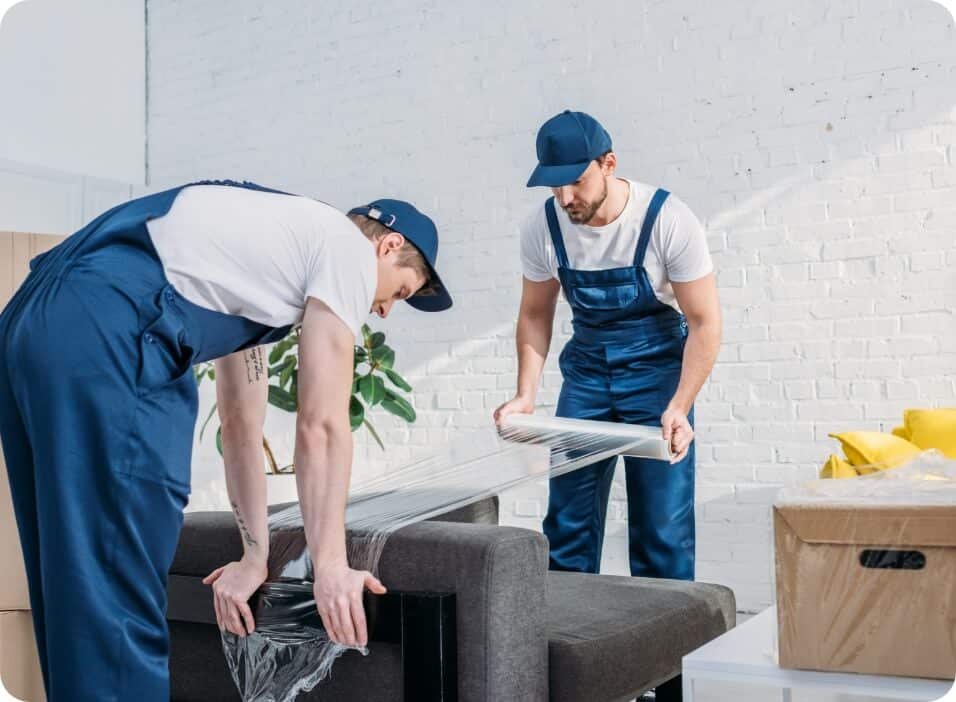 Step 6; Learn Good Habits Before Moving Out
Learning a couple of good habits before moving out will definitely have a great impact on how you live in your new apartment.
If you had been living a free life where you do not care about your budget or chores, it is advised that you begin to change the habits now before you move out. Preparing a work routine could just be the best way to make the transition easy.
As mentioned from the onset, moving out for the first time comes with different emotions. Most times you may feel overwhelmed. When this happens, it is only right that you ask for help.
You could decide to ask your parents or older relatives that had made this move a couple of years earlier. You could tell them to help you make expenses as most times you may forget certain small but important items like shower curtains, paints for your new kitchen, a plunger, etc.
Step 8; Have Utilities And Cable Setup
As you plan to move out, you need to have utilities and also pay for your cable subscription. If you do not want to walk into an apartment without electricity, then it is important that you set these things up before moving in. Currently, there are a number of utility companies that are ready to help you do these.
Once all these have been set-up, the next thing to do would be to move. As mentioned earlier, hiring the services of a moving company will ensure that your move is stress-free and enjoyable.
Most of these moving companies come with packing supplies, so you do not have to worry about it. If there are items you do not need during the moving process, you could decide to donate them to those that may be in need of them.
Throwing a party (irrespective of how small it is) is one way you can cement your move. You could decide to have a few friends over to celebrate.
Easy right? Following these steps will ensure that your move will be stress-free and that you do not lose yourself in the process.