Hire Best National Moving Companies of 2022
Moving is a lot of things: exciting, stressful, frustrating, scary, challenging.
One thing moving certainly isn't, however, is fun. Sure, the idea of moving to a new state sounds fun and exciting. But, packing your life into boxes and figuring out how to get it there – along with your vehicles, your family, and your pets?
That's the total opposite of fun.
Sadly, moving is a fact of life. According to census data, the average American adult will move at least nine times in their life.
Top 3 Recommended National Movers
We also know that cross-country or interstate moves are some of the most stressful and challenging moves of all, short of international moves. That's why we made this important list of the best national moving companies in the US, to make your stressful move just a little bit easier.
Below our list of the best national movers, you'll find strategies to calculate the costs of your move and best practices for hiring a company. We want you to be totally informed!
Compare Best National Moving Companies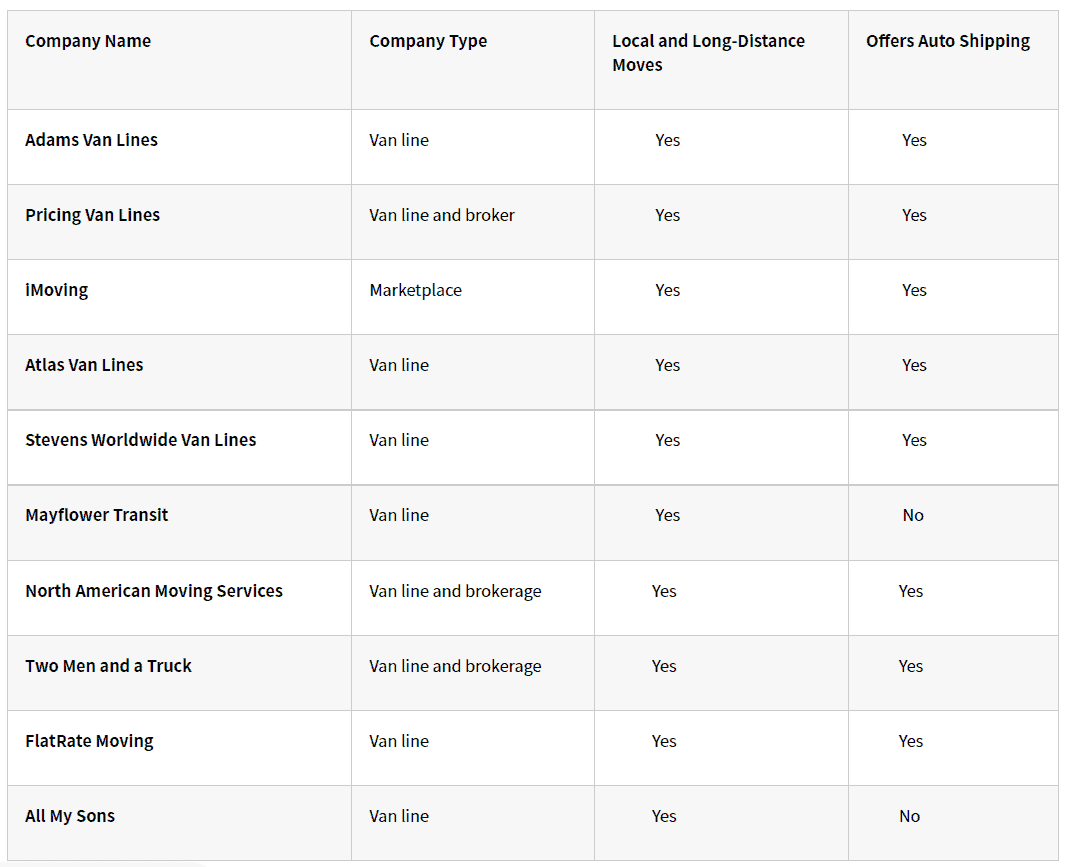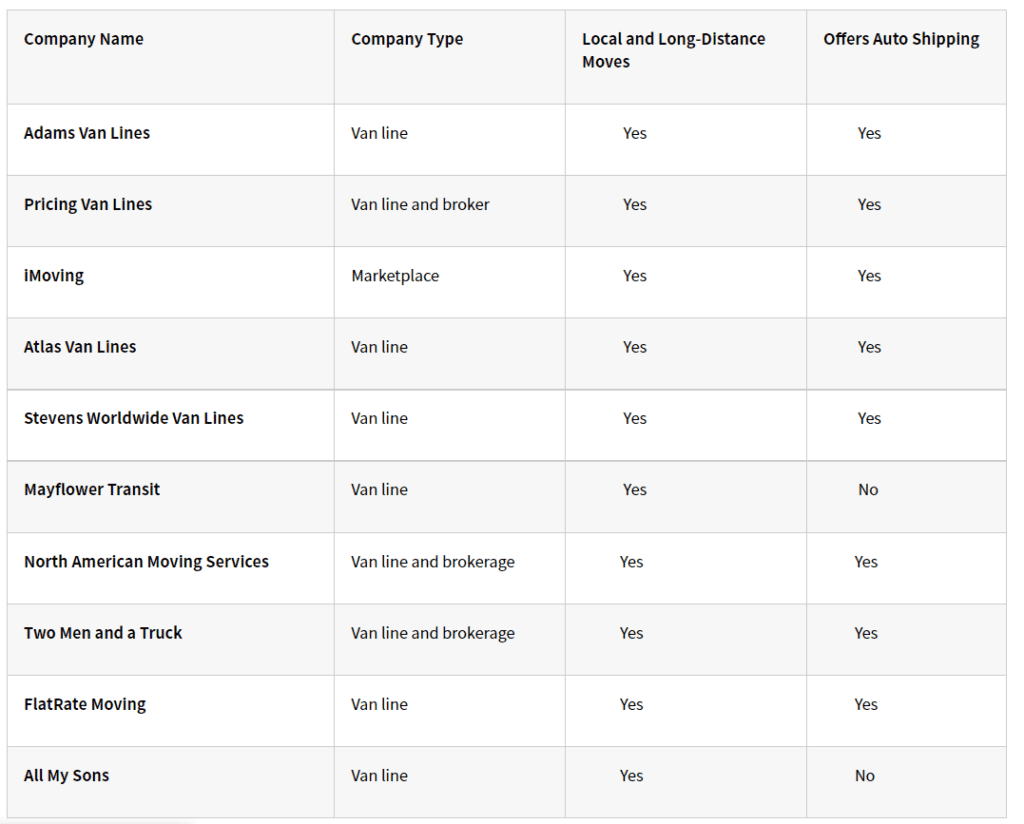 | | | | |
| --- | --- | --- | --- |
| Company Name | Company Type | Local and Long-Distance Moves | Offers Auto Shipping |
| Adams Van Lines | Van line |             Yes |           Yes |
| Pricing Van Lines | Van line and broker |             Yes |           Yes |
| iMoving | Marketplace |             Yes |           Yes |
| Atlas Van Lines | Van line |             Yes |           Yes |
| Stevens Worldwide Van Lines | Van line |             Yes |           Yes |
| Mayflower Transit | Van line |             Yes |           No |
| North American Moving Services | Van line and brokerage |            Yes |          Yes |
| Two Men and a Truck | Van line and brokerage |            Yes |          Yes |
| FlatRate Moving | Van line |            Yes |          Yes |
| All My Sons | Van line |            Yes |          No |
Top 10 National Moving Companies in The US
We've vetted each of the nationwide moving companies below, analyzing their reputation and experience. All you have to do is research your favorites to see which one fits your needs best.
Dig deeper into the details of our top-three choices and keep scrolling to read our pros/cons for the rest of our top-ten nationwide moving companies.
We love Adams Van Lines because they're backed by over a century of experience. You can't beat their award-winning services and stellar customer service. They also deserve our top spot because they offer binding estimates, personalized service, and flat-rate pricing in some cases.
Plus, their century of expertise means they know to account for all the details of cross-country moving with extra services like storage. We can't recommend them enough.
Other movers like yourself agree—Adams Van Lines has nearly a five-star rating on Google with over 300 reviews.
With almost two decades of experience, Pricing Van Lines has managed thousands of successful moves across the entire globe. We love them because they have the infrastructure and expertise to carry out national moves with surprising ease.
They also offer everything you need to pull off a seamless interstate move like packing, unpacking, and storage-and it pays off. Almost 300 customers give Pricing Van Lines a nearly five-star Google review.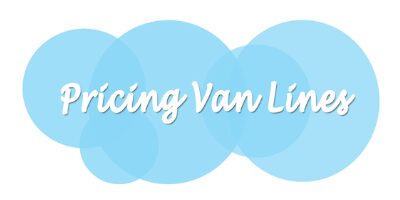 iMoving stands out because it's run by people who were fed up with all the problems moving and shady movers create.
Although they only have a few years of experience, they're committed to the craft with cutting-edge logistics technology and impeccable vetting. iMoving only hires movers with at least two years' experience, DoT authentication, and insurance.
Despite being one of the newer national moving companies here, iMoving has close to a five-star review on Google.
One downside, though: iMoving offers so many choices it can make the process a little more confusing than it needs to be.
Atlas Van Lines runs a nationwide moving company with 430 agents who manage warehouses and equipment.
In business since 1948, Atlas can help with all the finer details as well, like valuation, storage, auto/boat/motorcycle transport, packing supplies, and budgeting.
They also offer specialized services for more complex moves, such as work relocation, military moves, and date-specific moves.
Stevens Worldwide is another one of the best national moving companies with over a century of experience. Founded in 1905 by just one man and his horse, Stevens Worldwide now offers comprehensive modern moving services from 125 agent locations.
Over 15,000 families trust Stevens Worldwide with their move each year, a testament to the company's trust and dedication.
One thing to note, however: while reputable, Stevens Worldwide unfortunately doesn't offer online tracking to keep an eye on your move—at least not for residential movers.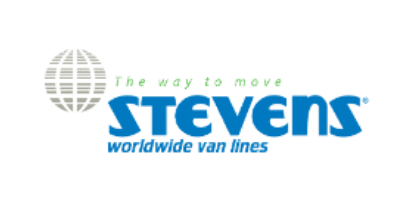 A fitting name for a staple in the national mover industry, Mayflower Transit will be celebrating 100 years of service in 2027. Today, Mayflower Transit has over 500 agents at 650 locations to handle moves big and small.
Mayflower Transit offers specialized moving services as well, like auto transport, packing/unpacking, storage, and full-service packages to bundle what you need.
We consider Mayflower Transit one of the best national moving companies because of its commitment to transparency and innovative GPS tracking system.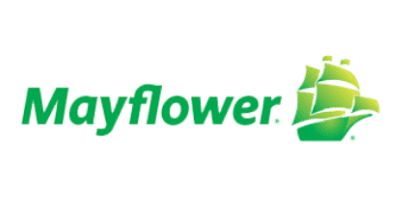 7. North American Moving Services
Having been around since the 1930s, North American Moving Services has expanded to over 175 countries.
We especially love their commitment to customer expectations and personalized approach to long-distance moving. North American has special quality control in place, vetting partners to ensure each one lives up to North American's high standards and giving out Quality Mover Awards for the best achievers.
Fun fact: North American was the first company to haul shipments over the Alaska Highway and use interactive driving simulators during driver training. Plus, they offer a tracking system to keep you informed.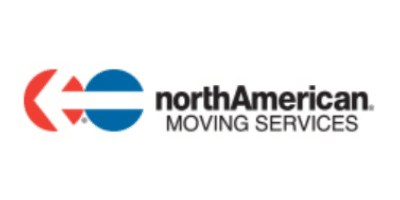 You maybe knew Two Men and a Truck was one of the top national moving companies, but did you know they operate globally too from 380 locations?
Over the past three decades, nearly seven million people have trusted Two Men and a Truck. We love Two Men and a Truck for their dedication to detail and safety, offering specialty moving services and running comprehensive screens for every hire.
However, our biggest gripe is that Two Men and a Truck can get quite pricey and might not disclose all the extra fees unless you directly ask.
FlatRate Moving is a favorite moving company among New Yorkers. If you've ever been to NYC, you're probably cringing at the idea of moving from/to there. In fact, FlatRate is based in NYC-that's where their experience comes from.
FlatRate stands out to us for a few reasons. First, we love their transparent and reliable pricing. However, we also love FlatRate's specialty services that work out all the finer details of moving, such as carpentry, TV/audio installation, storage, and even an express shuttle between cities.
We will say, though, that FlatRate doesn't have the best reviews compared to the national moving companies higher on this list. Specifically, customers seem less-than-happy with their long-distance logistics, service, and pricing.
All My Sons has over 20 years of experience, driven by excellence and "uncompromising family values," which they say includes courtesy and respect.
Here's something cool: All My Sons is also the official moving team of the Dallas Cowboys, Miami Dolphins, and other national sports teams.
They keep it simple – no over-boxing or hidden fees. All My Sons pays close attention to detail, offering personalized plans and accurate quotes. Plus, you also get valuation included in your move.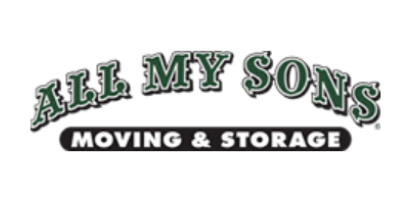 Checklist: The 10 Best National Moving Companies in 2022
| No. | Top National Moving Companies | Website |
| --- | --- | --- |
| 1. | Adams Van Lines | www.adamsvanlines.com |
| 2. | Pricing Van Lines | www.pricingvanlines.com |
| 3. | iMoving | www.imoving.com |
| 4. | Atlas Van Lines | www.atlasvanlines.com |
| 5. | Stevens Worldwide | www.stevensworldwide.com |
| 6. | Mayflower Transit | www.mayflower.com |
| 7. | North American Moving Services | www.northamerican.com |
| 8. | 2 Men And A Truck | www.twomenandatruck.com |
| 9. | FlatRate Moving | www.flatrate.com |
| 10. | All My Sons | www.allmysons.com |
Enter Moving Details and Get your Moving Quote in Seconds.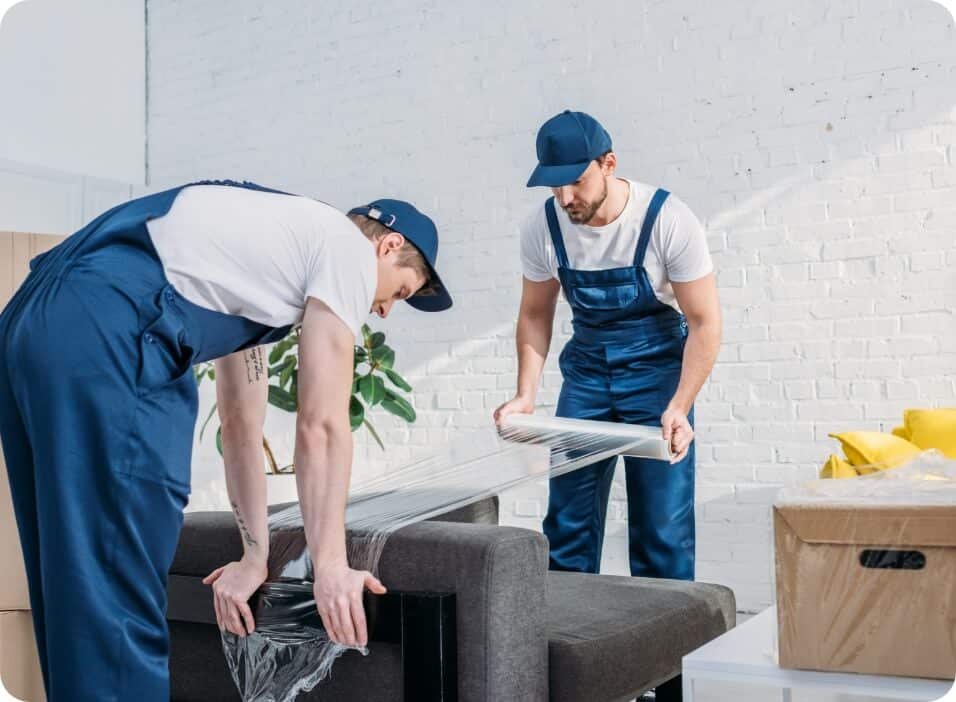 Find National Movers Near You with Moving APT
Googling 'national moving companies near me' pull up thousands of moving services, but who has time to wade through all of those options? And, of course, not all national moving companies are created equal. Some offer better services and pricing than others.
That's where Moving APT comes in. Instead of slowly comparing the best national movers near you, we make it fast and easy to find the right one for your needs and budget. We'll provide you with a list of fully vetted, licensed, and insured movers who can handle your long-distance move quickly and efficiently.
Using our network of moving professionals chosen based on genuine customer reviews, you can be assured you're getting quality service when you use Moving APT to search for national movers near you. Whether it's Las Vegas to San Francisco, New York to Los Angeles, or anywhere in between, we'll make sure your belongings are in good hands.
Start planning your national move today with the help of Moving APT's cost calculators, free quote assistance, and detailed moving guides below.
If you can move during the winter months, then it is worth considering. Business tends to be slower at that time of the year and thus resulting in lower moving costs for you. In fact, you may spend about 25% more than what you would during the off-peak season when you relocate during the summer months. That implies that you can get more of these additional moving services for less. 
How Much Does It Cost to Hire National Movers?
As you can imagine, there isn't always a flat rate for moving across the country or between states. Some national moving companies can offer flat rate packages if you're up-front about your belongings and the distance.
Others, however, will calculate the details to provide an estimate. Use the strategy and tips below to calculate the cost of your move. 
Keep in mind that it's not smart to simply choose the cheapest moving company. It's understandable that you'd want to for something so costly, but that can often backfire, costing you hundreds or thousands more in hidden fees, broken items, and who knows what else.
1. Distance
Distance is the first big – and most obvious – factor that determines the cost of your move. First, the moving company will calculate the distance between pick-up and drop-off points in mileage.
They'll consider things like gas, time, and equipment to figure out how much the move will cost them to complete. Interstate moves also sometimes require tolls for turnpikes and paid roads along with parking fees to stop.
2. Weight and Size of All the Items
Next, the moving company needs to calculate the cost of your items. Between your items and the distance, they'll be able to offer a more accurate quote because they'll know what the move will cost them.
Companies typically use the weight and size to determine the cost of moving them. Weight is an especially huge factor because it dictates fuel costs as well.
You can speed along the process by gathering an inventory of your items. Make a detailed inventory complete with the estimated size and weight of the entire move.
The company can work out the specifics but getting your inventory ready will make it much easier. Plus, your moving company can give you a more accurate estimate for packaging supplies and packing/unpacking itself too – all of which are based on your items.
3. Job Complexity and Necessary Labor
Some moves are more complex than others. Think about these factors as you get quotes for your move so you can avoid surprise fees or slowdowns during the move itself.
Bulky or oversized items
Packing and unpacking time and labor
Valuation of your items and adding insurance
Heavy or bulky items can instantly require more moving labor or resources than the company anticipated. Special handling, delicate packing, and other situations can also increase the risk involved in moving your items.
Consider these things as you create your inventory. Before contacting any company, spend time selling or giving away as many items as possible so you're starting with fewer belongings.
What are the Benefits of Hiring a National Moving Company?
Nationwide moving companies have perfected the practice of interstate moving for years – or even decades! They understand every step of the process and your unique needs better than a local company can.
Professional Packing Saves Time and Prevents Accidents
You never realize how much empty cardboard boxes cost until it's time to move everything you own across the country – not to mention tape, bubble wrap, blankets, and so on.
Packing alone can cost you between $270 to $2,200 with an average of $1,000.
National moving companies either include packing in your moving package or offer it as an add-on service at a fraction of the price. Packing is one less thing to worry about.
Plus, a reputable national company has the insurance, expertise, training, and certifications to give you peace of mind that your items will arrive as they left.
Ultramodern Tracking Keeps You Informed
You'll notice that plenty of the companies listed above include GPS tracking. Most national moving companies have modern tracking systems installed in their trucks or cargo so you can follow your belongings via an app.
You might also get special notifications through the moving app as your belongings move through the logistics system along with an estimated arrival time.
Letting strangers haul away your whole life is scary, but the communication from modern GPS tracking apps makes it a little easier.
A moving inventory detailed with all the items you are moving goes a long way in helping you estimate moving costs.
You'll be able to assess the weight of items and figure out the amount and type of supplies you need to pack properly.
National Moving Companies Understand National Logistics
Local moving companies might seem more affordable for long-distance moves but they don't have the same logistics systems to manage transportation across the country.
A moving company in one state won't understand the unique highway system and rush hour slowdowns of another.
National moving companies have perfected the entire transportation process. They can adjust their routes on a whim thanks to the modern GPS systems in their trucks too.
All of this means that your long-distance move will run more smoothly than if you'd hired a local moving company.
Insurance Gives You Peace of Mind
Hey, accidents happen. No one wants or expects them to – but they happen. With national companies, insurance is often more affordable, even full-valuation coverage.
A reputable moving company should be up-front with you about what happens in the event of damage and encourage you to buy insurance. Ask questions about the coverage packages and their general insurance without add-ons.
Fortunately, most national companies also offer valuation so you can arrive at an agreed-upon insurance coverage plan. Communication matters during long-distance moves!
24/7 Friendly Customer Service Every Step of the Way
A local company might be incredibly responsive for local moves but they don't have the resources to offer instant communication and answers for long-distance moves.
Your long distance movers might cross time zones and continue through the night. Only a national company has the tracking technology and information technology in place to offer 24/7 customer service.
One of the best ways to lower the cost of your move is to take some time and purge some items before you move. If there are items you haven't used or worn in the past 12 months, or if there are items you'd like to replace shortly after moving to your new home, consider donating, selling, or trashing them.
The fewer items that you have, the faster your move will go and the more affordable it'll be.
7 Things You Need to Do Before Hiring a National Moving Company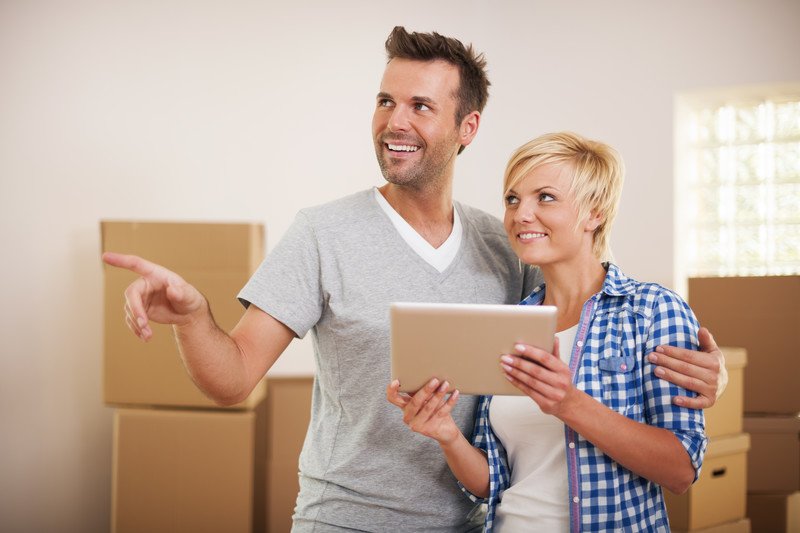 Sometimes it can seem like a miracle that a move was completed smoothly, but pulling off a successful move with no issues does not happen by accident.
Hiring a quality national moving company goes a long way to ensuring your belongings arrive at their final destination in one piece, but finding a quality mover isn't as easy as some people would like to believe.
You have to do your homework, making sure you are asking the right questions and noticing red flags if they appear.
To avoid the shoddy practices that leave a bad taste in the mouths of so many families, make sure you do these seven things before giving your money to anyone.
1. Make an Inventory
Create a list of everything you intend to ship to your new address. This allows you to have control over your moving process. Relying on out of state movers to make the inventory opens the possibility that they may miss something.
If you create the list yourself, you're likely to be more thorough because they are your things and you don't want them to be misplaced.
This also will help you determine how much your shipment could weight, the number of boxes and packing materials you'll need, the scope of the job, etc.
2. Research & Understand Your Rights
Before conducting a single interview, it's important that you know your moving rights and responsibilities. Though companies will provide you with a pamphlet, you should do your own research into best practices ahead of time.
A basic understanding of your responsibilities and rights will provide you with a better understanding of what you should be on the lookout for when interviewing potential moving companies.
If any company does not provide you with a booklet detailing your rights, avoid hiring them for your move.
3. Research the Company
Before you even call a moving company, it's wise to do a search of their credentials first. There's no point in interviewing a company if they aren't licensed or have awful reviews.
You'll want to check for their mover's license number which should be available on their site. Avoid any companies that have changed their name and cannot be looked up, don't have a physical address and are not transparent.
Price is important and is undoubtedly a factor when choosing a reputable national moving company, but Moving APT believes integrity is just as important and often overlooked.
4. Get an Estimate
After creating your inventory and doing the necessary research to weed out obvious scam companies, you should give your inventory to a company for an estimate. The best cross country movers will provide you with an estimate.
It's important to get this immediately to avoid additional or hidden charges at the end. Your estimate depends on:
Shipment weight
Size of moving truck
Labor
Unforeseen obstacles
5. Get a Walk-Through
Don't settle for just any old walkthrough, make sure it's done correctly. Any moving estimator who quickly performs a walk-through without taking the time to note what you plan to move is going to be inaccurate.
A reputable estimator will ask lots of questions about what is staying and what you're taking, what needs to go into storage, what needs special care, and the costs that match.
Be prepared to tell them what is not going to be going on the truck, what items you intend to donate, or leave behind altogether.
6. Request References
Friends and family are often the best resources to turn to for recommendations, but if they don't have any, get a list of dependable movers from the American Moving and Storage Association or the state associations of movers.
Ask every mover you speak with for a reference. Tell them you'd like two or three customers from your area that have moved recently and then call them. Ask direct questions about their moving experiences.
7. Have Your Questions Ready
The last thing you should do is have a list of detailed questions ready in order to be clear about every phase of your move. Hidden and additional fees are common, so asking about stairs, elevators, size of the street, loading, and unloading, moving boxes and packing material, insurance coverage, their experience, contacts, and all relevant information will go a long way.
Enter Moving Details and Get your Moving Quote in Seconds.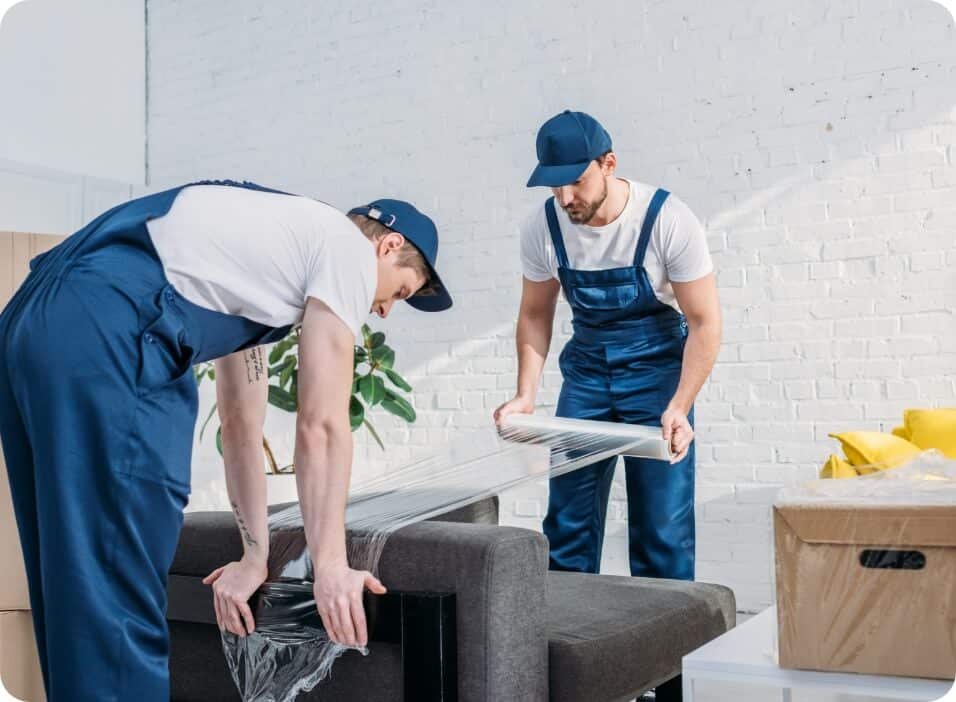 FAQ About National Moving
National moves involve, well, lots of moving parts. Create a checklist so you walk into the process of hiring a national moving company prepared.
We know moving across the country or to a new state can be frustrating and stressful. Make sure to cover your bases by researching and planning before you even make the first phone call to a moving company.
Research the best national moving companies, call your top choices for quotes, schedule an interview and walk-through, and ask the right questions.
Calculate everything involved in the move so the movers can offer the most accurate estimate.
Compare quotes from a handful of companies. Make sure to ask about extra charges.
Plan the actual move as you hire the movers so you can work out storage options.
The key to a smooth move is preparation. You've got this!
Feeling overwhelmed? Our team at Moving APT can help. Check out some of our reviews to see how we've helped others with their cross-country moves!