At Moving APT, we want to help you to put together a move that is easy to execute so that you can enjoy the excitement of moving across the country! Because of that, we have put together tons of packing tips so that you can get through your moving checklist with ease.
Are you ready to put together a packing list and start working on your checklist for moving at a steady pace? Take a look at the following tips and try them out to see how much easier your long-distance move will be for your family.
Always Put Together a Packing List
The first thing on your checklist for moving should be to put together a packing list.
Not only will this allow you to have a good idea as to what you are taking with you, but it will also allow you to sort out the things that you may want to give away, donate, throw away, or sell before your move, too.
By purging what you have, you can lower your costs and possibly even make your moving checklist a lot easier to complete by the time you have to head out the door!
Have a Checklist for Moving Ready to Go
Speaking of your checklist for moving, you want to be sure that you have a lot of things on it.
These can include cleaning your current space, being certain that you call and cancel utilities, changing addresses for your mail deliveries, getting everything organized for the movers to arrive, putting together a schedule for your transportation, and more.
Take a look at what needs to get done and write up a moving checklist that meets your specific needs so that you are organized and ready to go when moving day comes around.
Go Through Your Moving Checklist at Your Pace
If you have time between now and when you have to move, take your time and go through the moving checklist at your own pace.
If you go through that list too quickly, you may forget something important (like packing materials) or you may stress yourself out about the move even more.
Take your time and be sure to get through every piece of the puzzle. Then, when you close the door and start the trip, you will be refreshed and ready to take the time so that you can actually enjoy and embrace your moving adventure.
Is paying for packing when moving worth it?
With packing service, your moving budget will be increased by a couple of thousand dollars. If your move requires you to take 2 weeks away from work so you can pack your house and stay organized, it may then be worth it.
How soon before moving, should I start packing?
Start to pack up your home at least three weeks in advance of your upcoming moving date. The exact moving preparation process should begin at a minimum of six to eight weeks long before your move. Early packing of your home will make it easier when your moving date is near.
What room should I pack first for a move?
The room to pack first when preparing for a move: start sorting and packing from the storage areas around your home. The Basement and Attic fit this description as they are often used mainly as storage areas, so you need to expect a lot of items to sort out before you can begin with the actual packing.
Enter Moving Details and Get your Moving Quote in Seconds.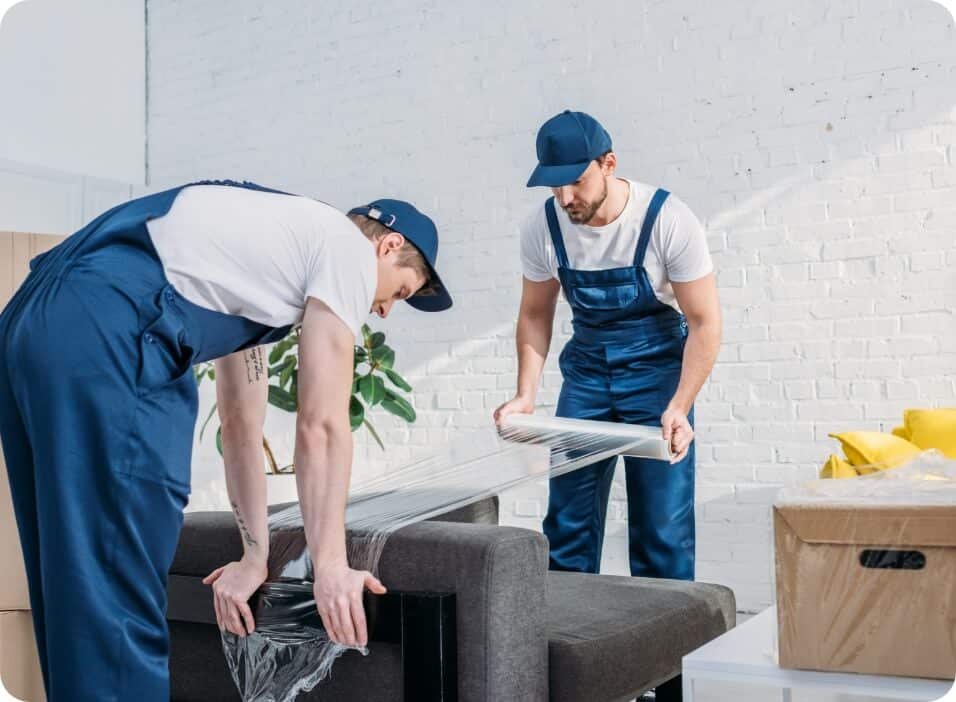 What is the meaning of the full packing service?
Full packing service means the packer's crew packs all your items for you; partial packing means the packer's crew takes care of items you don't wish to pack yourself, while no packing service means the packer's crew doesn't pack any of your household items.
How long will packing a four-bedroom house be completed?
A professional mover will pack a four-bedroom house within six to ten hours. Over the years, one can easily allow items to accumulate. Performing some basic decluttering can be so helpful when packing up a larger household for a move. Work one room a day or two rooms weekly.
Which is better between rolling or folding clothes?
Rolling is the best for swimsuits, T-shirts, pajamas, casual dresses, and pants, but not ideal for large clothes like sweaters. They can consume more space when rolled, unlike when folded. Rolling of button-up shirts is difficult, and rolling may cause increases in clothes because when rolled, the fabric becomes bunched up.
What are the cost of hiring a packer and the cost of a full-packing service?
Hiring packers costs between $25 and $40 per hour per mover, excluding materials. Usually, you will need a minimum of two pro-packers. One to two bedrooms will cost you $100 and $400 in labor, and between $480 and $1,440 for three or more bedrooms. Moving companies usually give discounts on hourly rates for extra packers.
What is the first item o should pack when relocating?
The perfect sets of items to pack first when moving are extra towels and linens. During a big move, you don't have to continue changing your sheets or store a large clutter of dirty towels in your home. Instead, try to wash the dishes as well as bath towels so that your laundry basket can be empty and prepared for the moving day.
Do movers handle furniture assembly and disassembly?
Most movers will perform the basic furniture assembly/disassembly at no extra cost. This is different from moving companies; however, make sure you find out that your preferred mover can handle this service. Disassembly & reassembly of furniture will be stated in movers' profile that provides this type of service.
How much should I plan for my relocation expenses?
The average local move costs $500 for a 1-bedroom apartment and $1,400 for a 4-bedroom home. Don't forget that the range is determined by the cost to hire a mover for a local move. If you are moving out of state and planning to hire best long distance movers, so expect a price increases! 
Do moving companies charge depending on weight?
When moving on a far distance, moving companies will charge by the weight of items, the distance the items are traveling, and any extra or accessorial fees that may happen. Based on the nature of your move, whether local or long distance, your moving cost will also be affected.