Vermont is a beautiful state to visit, and many people are making the choice to actually go ahead and move there because of its beauty and all of the great things that you're able to enjoy.
But, before you start connecting with national moving companies and getting ready to go up there, you probably want to learn a bit about the state, first. Here's a quick look at what you need to know about Vermont before making that big move.
Vermont Doesn't Have a Very Large Population
Vermont has a population of fewer than 700,000 people, which makes it number 49 in terms of population in the United States. Because of that, you're going to find that people are mostly scattered throughout the state and that there aren't a lot of large cities to go to. The largest city, Burlington, has about half of the state's population. 
Vermont Winters Are Not Easy 
Since a majority of the state is incredibly mountainous, and the state is so far north, Vermont ends up getting slammed by snow on a regular basis. On average, they get around 72 inches of snow every single year. The state can start getting snow as early as late September, and they have gotten snow as late as May 31st.
While those are the dates when you're going to see snow flurries, you're still going to get actual accumulation pretty quick. Consider investing in a generator and always have extra food and water on hand, just in case, during the winter months.
Lake Towns are Popular Throughout the State 
If you don't live in Burlington, then chances are, you live in a lake town. And, even if you live in Burlington, you've got a lovely lake (Lake Champlain) that you can go and visit.
Towns like Whitingham, Bernard, Westmore, and Newport are all lovely lake towns, with small populations and tons of things that you can do and enjoy throughout the day and week. If you love the water (but not necessarily the ocean), then you'll find that Vermont has lots of opportunities.
The Entire State is Very Politically Engaged
Politics is talked about openly and freely, no matter where in the state that you reside. As you may expect from some of the politicians that hail from Vermont, most people within the state consider themselves to be moderate or progressive.
Civic engagement is taught from the time that students are in high school and everyone is encouraged to vote and be involved in their state and local government. If you believe in civic engagement and you want to raise your kids in a state where they feel comfortable with the discussion of politics, Vermont is a great place to be.
The Food is Amazing throughout the State
Most people think of Ben and Jerry's Ice Cream when they think of Vermont – and that's definitely a big deal, no matter where you reside within the state. But, don't let ice cream be the only thing that you're going to enjoy if you move to Vermont! For example, if you love cheese, Vermont is second only to Wisconsin in terms of variety and deliciousness.
The maple syrup is some of the best in the country, and there are all sorts of fair-style foods that you can find at restaurants and food trucks throughout the year. Vermont residents love to eat, and eat well!
Outdoor Enthusiasts Will Love Vermont
Vermont is incredibly rural, and with so many lovely mountains and other amazing sites, you will find it an amazing place to live if you like the outdoors. With the beautiful Appalachian Mountains cutting right through the state, you have all sorts of National and State Parks to go and visit. You can hike, bike, or just enjoy what nature has to offer.
Winter sports, like skiing, snowboarding, snowshoeing, and other activities are well-loved and many people engage with them all winter long, which makes it a great opportunity for you to get excited about them. In short, if you like getting outside, Vermont is a great place to land.
Look into your options and see if Vermont is going to be a solid choice for you and what you want to do. There are a lot of opportunities in this unique state, so it's definitely worth taking the time and seeing if it could be a great place for you and your family to thrive. Check out what's out there and head to Vermont if it seems like the right place for you!
Pros and Cons of Living in the Green Mountain State
We've got some details you might want to consider before you quit your current job and change your address. You've understood what we have to say already, but you might want to know the advantages and disadvantages of some real Vermont locals as shared by Vermont residents. 
Pros
Beautiful scenery: Vermont has been tagged as a completely another world. The scope of the landscape is said to bring the state closer to the residents than the feeling you get by living closer to family, according to digital.vpr.net. It gives the sight and senses a delight to behold through its forests, many miles of unspoiled environments, small towns and rolling hills regardless of the season. 
Closeness to Montreal: If you reside in Burlington, know that you are just less than a 2-hour drive to Montreal, a Canadian city just right behind your home as they do say. You can drive there in just a day trip to visit places like the botanical garden, museums and pick some French language skills, and return back home before the night. 
Number one in health: Vermont has been the number one healthiest state in the United States for four consecutive years now, as stated by the United Health Foundation. You can clearly and easily see the reason, with all the beauty from the Green Mountain; you would want to be outside all day enjoying the hikes and ski journeys.   
Billboard ban: Yes, the billboard is forbidden. Now you can give your total concentration on Vermont road and its beautiful scenery. Vermont residents enjoy the unobstructed view of the state's foliage.
Snow sports: Vermont experiences a lot of snow time, and that makes winter sports more common here. Locals have found a way to adapt to the harsh winters by participating in some beautiful snowboarding and skiing terrain. There are many establishments in the state where locals love to put on their Olympics, and one of them is Sugarbush. 
Cons
Air pollution: Once the sun goes down, locals start lighting up fireplaces. Vermont air pollution during winter months is reported to be the worst in the United States due to wood burning. Maybe you would need more layers to sort this problem, we can't say.
High taxes & cost of living: Vermont ranked 8th on the list of America's ten most expensive states to live in 2017 by CNBC. Everything from food and gas prices, to property taxes, ate all higher than the national average in the state. Those harsh winters are also not helpful as the cost of heating up a home amidst all that is costly. You may want to consider bringing an additional blanket to Vermont. 
Harsh winters: Vermont is always ready to give residents a tough one every winter. The residents have to get busy shoveling their roofs to prevent them from leaking or caving due to the weight, as the snow gets so intense in Vermont. Another problem that accompanies the harsh winter elements is a terrible road system during spring. You will find mud and potholes everywhere. Oops and winter in Vermont tend to give residents a lot of work, and it becomes more difficult to expect spring when the roads have become an obstacle. 
No career opportunities: Many Vermont residents complain about the state's lack of industrialization. This might be a difficult feat to achieve, given the number of true Vermonters kicking against change and new development. Note that it took Vermont many years (until '96 precisely) to get a Walmart.   
We've done most of the hard work for you and made a comparison between the best moving companies for various moves. Check our network of reliable movers for your move.  
Quality Moving Services from Vermont Moving Companies
Below are quality moving services offered by Vermont movers for affordable prices you are looking for:
Long Distance Moves 
You don't have to go through a huge pain before you can move across the country or to another state. You can enjoy a stress and hassle-free move from or to Vermont with the right moving help. It begins with the ability to choose the long-distance relocation services conveniently and affordably without smashing your budget. 
Tipping your movers is customary. Our guide also contains a certain amount of dollars for recommendations to tip your movers. We recommend tipping them 15 to 20 percent of your overall moving bill for large moves and five to ten percent for small moves.
Intrastate & Local Moves
You have no problem moving to Norwich or South Burlington as the moving companies in our network are familiar with the state very well while offering excellent services and local professional knowledge. You will enjoy moving with skilled and reliable local movers.  
International Moves
Are you moving to another country across the universe? Whether it is for a military move or corporate relocation, there are many logistics you will have to deal with, such as customs, visas, and paperwork that are confusing. With Moving APT, you can get connected easily to a fully licensed international moving company that will simplify the entire process.  
Although movers prefer you tip them in cash, tax deduction on the tip is only applicable if tipping is done through credit card or check. 
Furniture Shipments
To avoid damage or back injury to yourself, let the professionals handle your bulky and fragile furniture. Our crew of furniture movers makes moving your large couches, and huge cabinets look seamless. You can spend the extra time you save on something you and your family love doing together. 
Packing Services
You don't have to handle your packing alone if you feel like you can't do it properly. We can get you pro movers and packers that will handle your partial or full packing in a breeze. Get the peace of mind you deserve knowing that your delicate and valuable belongings will be packed, wrapped, crated, and boxed with great care by professionals. 
if you gather all the required supplies in advance, then your move can become a lot easier and cheaper. We've gathered quite several resources to help you find what you need at an affordable price. Check out post on moving supplies.
Storage 
Whether you are remodeling, renovating, traveling, or moving, you probably will need a storage solution. Many of our partners also offer short and long term storage solution. Contact us today to get the right storage solution for your specific needs. 
Residential Moves
The time to move your entire household has finally come. You may be feeling a bit unrested due to the logistics associated with the move. Fortunately, we simply get you a moving crew that will take the moving stress away from your shoulder. Hiring reliable household moving companies has never been this simple. 
Avoid making your move more stressful and expensive than it already is. We've compiled a list of the best relocation companies in the country that offers the best discounts and deals in 2021. It is OK if your preferred company is not on the list. Just contact them on their website or through a phone call and ask if they have any available discounts or deals. With just a minute call, you can save yourself a lot of money.
Enter Moving Details and Get your Moving Quote in Seconds.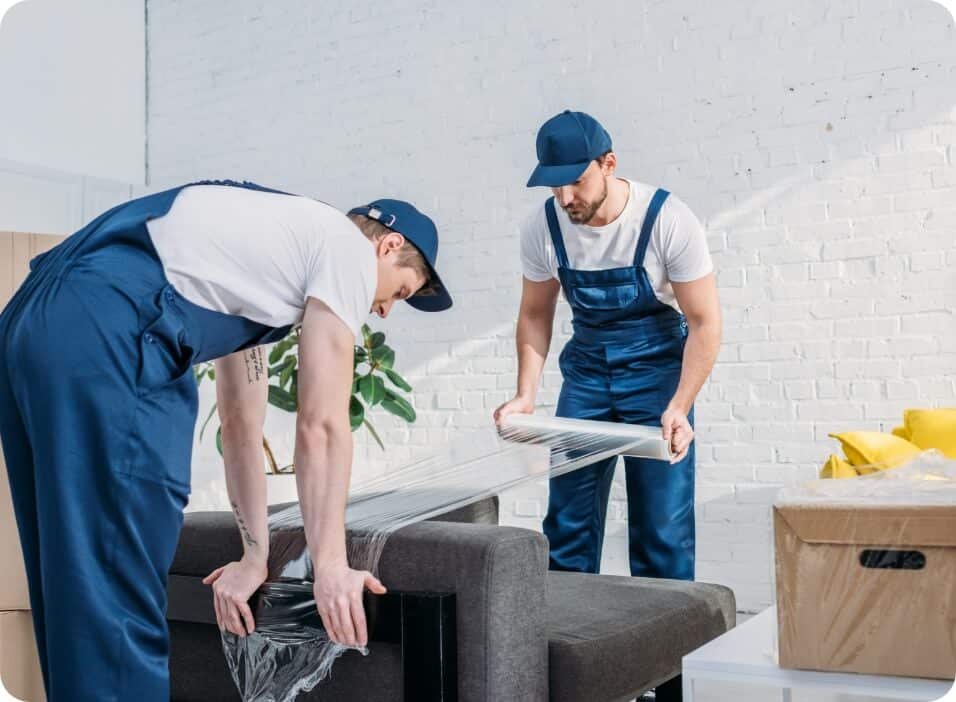 Frequently Asked Questions
Are there a lot of differences between Vermont and New Hampshire?
 Vermont is definitely where we get the idea of "New England heritage" – that is, lots of seafood, friendly people, and higher taxes (due to liberal policies that provide safety nets to its citizens in terms of health care and other public welfare programs). New Hampshire is more conservative, and there are actually more cities throughout the state. Vermont is much more rural.
Can I get paid to move to Vermont?
Yes! As of 2019, the government will actually pay you to move to Vermont. You can get $10,000 if you make the choice to move there and work remotely. There are a handful of requirements that you have to meet in order to get the money, but it's a pretty simple process that can get you $10,000 ahead if you go through with it.
How do I become a Vermont resident?
According to the state of Vermont, you have to reside within the state for 183 days consecutively in order to become a resident of the state. You will also need to have bills that are sent to your Vermont address, which will allow you to get identification that shows that you live in the state. At that point, you can go to a DMV with that proof of residency and get an ID, your license, and other necessary documentation that will prove that you live in the state.
How can I be paid moving to Vermont?
A bill funding a state program that offers $10,000 to those willing to relocate to Vermont and work remotely for an employer in another state was signed by Governor Phil Scott. In My 2018 the Remote Worker Grant Program started receiving applications as of January 1st, 2019. You may take advantage of the bill if available to you.
What are the advantages of living in Vermont?
A low crime rate is one of the major advantages of living in Vermont. Most polls show Vermont to be the safest state in the United Stated with small tons of experiencing a lower crime rate. Although this may be due to its low population, it still remains that Vermont is a safe state to live.  
Is Vermont a nice place to live?
Vermont was ranked by a new CNBC report as the best place to live in the country. The business channel considered education quality, affordable housing, healthcare quality, cost of living, job opportunities, and environment before concluding the state rankings. 
Is Vermont a safe place to live?
You probably won't worry much about your safety than the rest of the country if you live in Vermont. The state enjoys some of the lowest crime rates in the United States and its safest city, Castleton, with no crime to the FBI in 2018. 
What is Vermont known for?
Vermont is popularly known for maple syrup, popular Ben and Jerry's ice cream, and cheddar cheese, among many other foods. Many farms, wineries, artisan foods, breweries, and fresh produce are also popular in Vermont. You can get local products at farm stands and Vermont Farmer's Markets in all seasons. 
Is retiring to Vermont a good choice?
According to Vermont Business Magazine, the state ranked 14th best state to retire, as stated on a new Bankrate.com report. The top five best states to retire include Nebraska, Iowa, Missouri, South Dakota, and Florida. The worst five states to retire include Maryland, New York, Alaska, Illinois, and Washington. 
What is Vermont's average salary?
Burlington has an average salary of $60,000. A reduction from -2.1% happened to wages in the first quarter of 2020. The cost of living in Burlington, VT is 21% higher than the national average.  
What is considered illegal in Vermont?
The laws in Vermont except for the one that only permits women to wear false teeth after receiving a green light from their husbands. Denial of God's existence is illegal. It was once considered illegal to tie a giraffe to a telephone pole. Delivery men must walk backward in driveways when delivering packages in homes worth over $500,000. 
What are the things to do in Vermont?
Among the great things to do in Vermont include fun farms, family attractions, and parks. The state offers beautiful scenery for families with children, adults, and others, such as winery and farm visits, nature parks and museums; shopping for Vermont food, art, and crafts; maple gifts, bookstores, skiing, mountain walks, snow sports, and scenic drives. 
What time is the best to visit Vermont?
You can consider May to September as the best time to visit Burlington as the festival is scheduled around that time, and the city is lit with greenery. There is a lesser crowd coming to the state between November to April, and the hotel rates are reduced, but not much adventure is achievable for travelers. 
Why is whistling underwater in Vermont illegal?
The law is actually aimed at prohibiting making noises underwater that may disturb or cause injury to marine life. Whistling noises are specifically added because if played around aqua mammals like whales or dolphins, they can distort their echolocation and causes stranding.