Moving to a new state is a huge undertaking, and you want to be certain that you get everything in order and under control before you do. What options do you have for prepping for your move? Are you going to rent a moving van, or is it going to be cheaper to go ahead and ship everything to your new home?
If you decide on the latter, it's essential to do as much research as possible so that you can determine the cheapest way to ship boxes to another state.
In this article, we're going to share some of the top options that you have if you want to go ahead and use USPS, UPS, FedEx, or other shipping options so that you can move out of state with no problems.
What options are out there if I want to send my belongings to another state?
Before we get into the cheapest way to ship boxes to another state, we should take a look at the bigger picture and determine all of the options that are available for doing so. There are plenty of ways that you can choose to make this a reality, here are some of the most common.
Enter Moving Details and Get your Moving Quote in Seconds.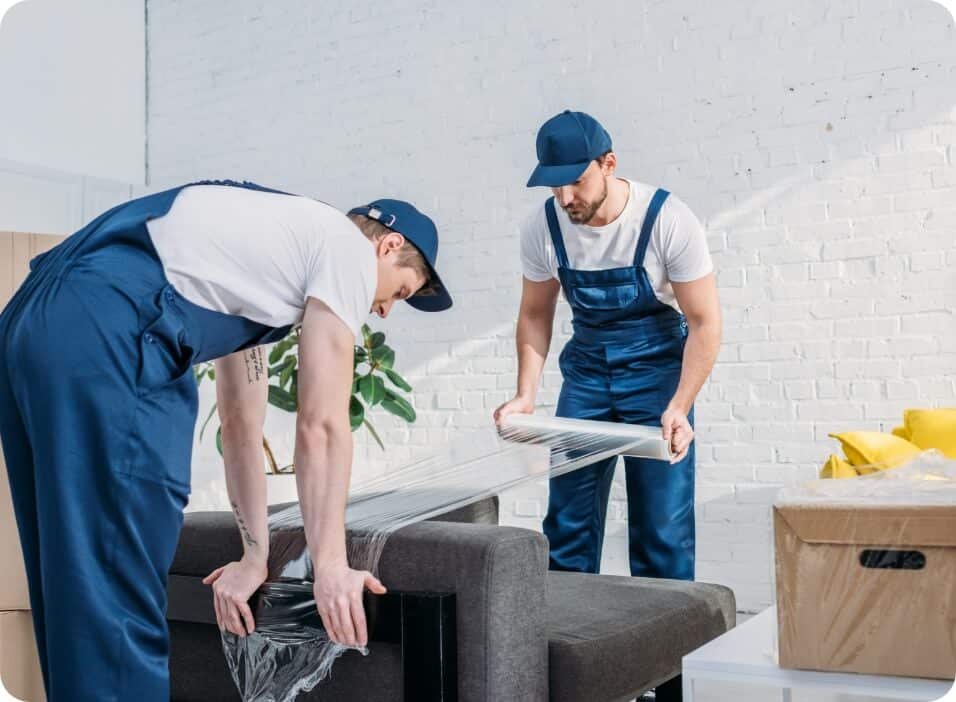 Did you know that Amtrak actually allows you to send items using their train service? They are picky about what you're able to send, however – the box can be no larger than 3 feet by 3 feet by 3 feet, and you can't send any sort of fragile items. You can only send around 500 pounds of boxes daily, as well.
Greyhound and other bus companies will take advantage of extra space under their buses and offer that to people who may want to send packages. Like with trains, you don't want to send fragile items or electronics, but you can send anything as long as it's smaller than 100 pounds and 30″by 47″ by 82″.
Freight allows you to put all of your items on pallets (the size is going to depend on the freight you decide to go with). Pack the pallet in an easy-to-access location, and they'll load it up and take it to your new home.
This can cost $200 to $500, but you will likely have some room to haggle the price so that you don't end up spending an arm and a leg.
4. Ship with a Moving Company
Nowadays, there are a lot of moving companies that actually offer to ship as part of what they do. These cross country moving companies may offer freight services or they may have trucks that travel across the country regularly and haul packing boxes, shipping crates, and other options.
This can allow them to offer the cheapest way to ship boxes to another state.
5. Ship via Car Shipping Companies
If you're already sending your car to a shipping company, you may be able to go ahead and pack up the car with some items as well. Not all car shipping companies allow this, or they may have an affiliated weight limit for your car, but it's worth it to ask. You could save a lot of cash because everything will go with your vehicle.
6. Ship via USPS/FedEx/UPS
This is going to depend on the carrier, but you will typically pack up boxes and send them to your new home address or to a PO Box.
7. Ship via Marketplace Options
There are some marketplace options for truckers that may have some extra space in their rig during their travels. Look into these options carefully and be smart about which you choose.
With so many options for shipping your boxes, you are sure to find the one that will meet your needs the best and that is going to be the cheapest way to ship boxes to another state.
Enter Moving Details and Get your Moving Quote in Seconds.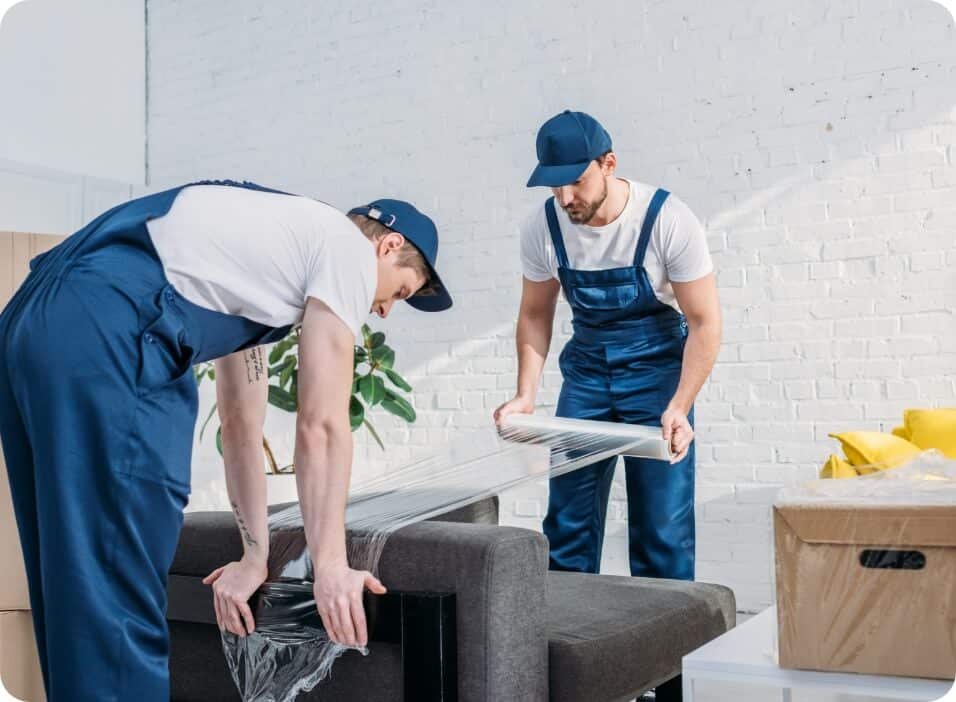 How Much Does it Typically Cost to Ship My Boxes to Another State?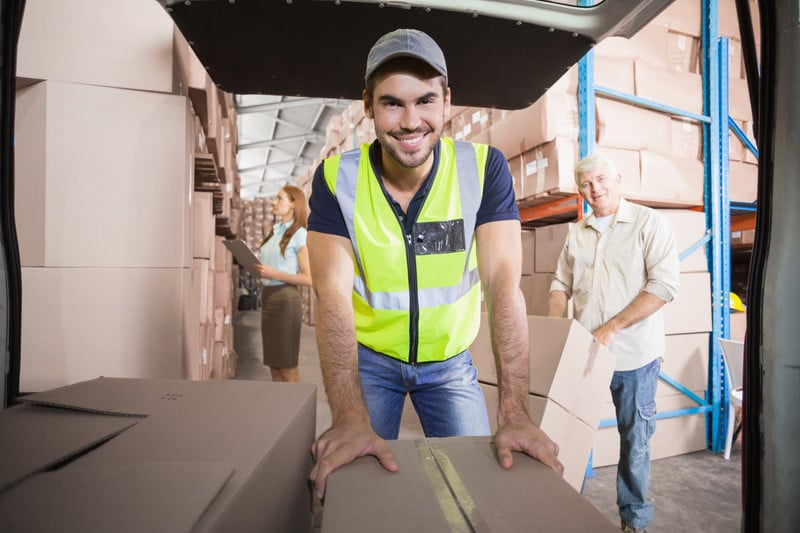 If you're shipping using a shipping service, freight option, moving company, or marketplace, then you're looking at somewhere between $1.50 and $2.50 per mile in terms of cost.
Sometimes, if you only have a few boxes, you can get a reduced rate because these companies will be able to put all of your items with another, a larger move that they may be performing near your new home.
When you ship via USPS/UPS/FedEx, it's going to cost you anywhere from $10 to $100 per box, depending on its size and what it contains.
You will also need to think about things like insurance so that, no matter what happens during transit, you and what you're sending will have some protection.
Now, if you are only sending books, CDs, DVDs, and other media, USPS is one of the cheapest ways to ship boxes to another state. Why? Because they have a special type of shipping called "media mail".
Media mail has some pretty specific guidelines, but as long as it's 70 lbs. or less and it only consists of what is indicated, you could only pay a few dollars to send your movie, book, or CD library across the country.
Freight options will depend on the dimensions of your pallet (how much space it takes up plus how much it weighs). For most companies, you can expect to pay somewhere between $75 and $200 per pallet, depending on how quickly you want it to go (ground is typically much cheaper than 2-day, for example).
There are many ways to reduce the price of your cost of transporting packaging to another state. For example, you can explore the available flat rates to get cheaper shipping rates. You can get better savings from these. Also, you may also reduce the materials to give yourself a chance to save on the cost of packaging. You might discover that removing plastic from shipment can reduce the cost significantly.
What is the Most Economical Way to Send a Heavy Package?
If you are sending a package that is between 2 and 5 lbs., then UPS and FedEx are your cheapest options, because they deal with dimensions instead of weight.
Small packages like that often fit in much smaller boxes and, as a result, end up being anywhere between $12 and $25, depending on what size box you put it in. The USPS will be a few dollars more unless you're shipping media mail (books, CDs, DVDs, etc.).
Once you get to 5 lbs. or larger, you're starting to go into the territory of the USPS. Since the USPS solely measures based on weight, the size of the box is not going to matter at all. So, if you have a package that can fit into a flat rate box that weighs 70 lbs. or less, then you'll be paying whatever the flat rate is.
Thankfully, the USPS, UPS, and FedEx all have tools online so that you can try and determine how much you'll need to pay in order to ship a box. You can use these tools, input the dimensions of the package that you'd like to send, and compare the prices between those companies.
In some cases, it may be better to consider freight to send a very large package, like something that has furniture with it. While it may not be the cheapest way to ship boxes to another state, it's a lot safer and you can feel confident that what you're sending is going to get to its destination safely.
Never ship paperwork or other confidential items unless you absolutely have to do so. While shipping services are going to do everything in their power to get your items to their destination, that doesn't mean that there can't be hiccups.
You never want to put yourself into a situation where you've lost essential documents and paperwork because of a shipping error. Instead, put them into a fireproof lockbox and take that box with you as you travel.
Is it More Affordable to Move Large Items Or Just Buy New Ones?
It all depends on what it is that you may be moving. If you would only be moving a couch and no other large items, then it will likely be cheaper for you to sell the couch and get a new one instead of renting an entire moving van or truck to get it from place to place.
This is especially true for interstate moves, where the larger the vehicle, the more it's going to cost upfront and per mile.
If you're moving a shorter distance (like a local move), it's going to be cheaper to just rent the truck and move it across town. Typically, trucks for local moves are less than $50 for the day, and unless you're buying from a thrift store, you're not going to find anything that's cheaper than that.
Do I Have to Use a Specific Box To Ship With UPS or FedEx?
Absolutely not! UPS, FedEx, USPS, and DHL all allow you to use your own boxes in order to pack things up and send them off. Now, there may be restrictions on what types of mailing you can use (for example, you need a special box to send Flat Rate with the USPS), but otherwise, it's free to run.
There are a couple of things that you need to keep in mind while you're sorting out which box you're going to want to utilize. You need to ensure that, if you reuse an old box, it doesn't have any sort of bar code that could accidentally be scanned during the mailing process. You also are not allowed to reuse old USPS priority mailboxes for UPS or FedEx.
Enter Moving Details and Get your Moving Quote in Seconds.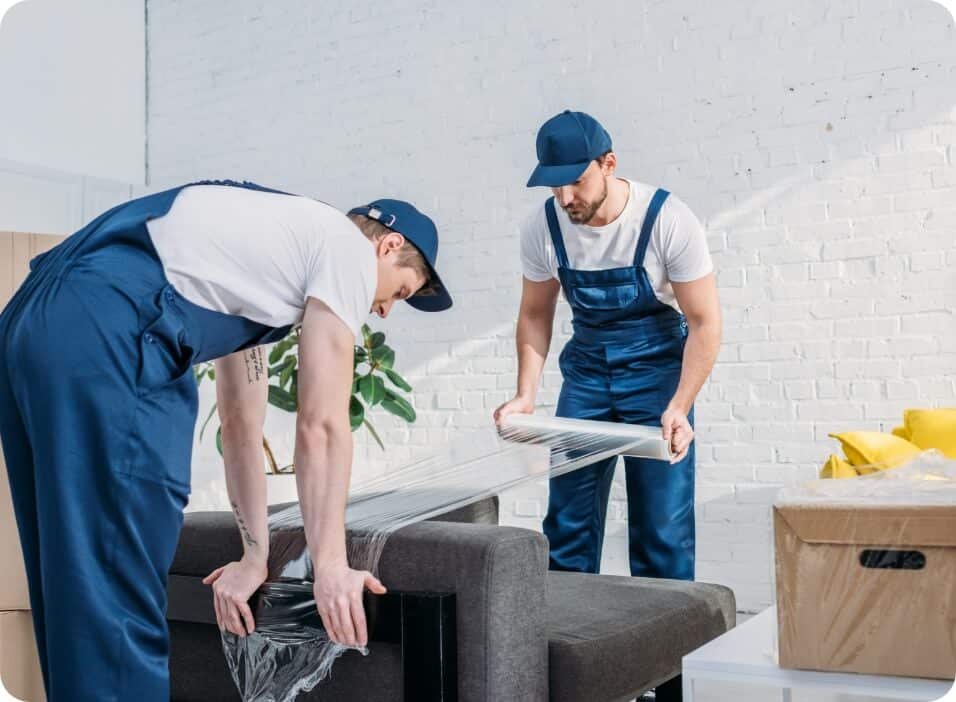 How Can You Safely Package Items for Shipping or Moving?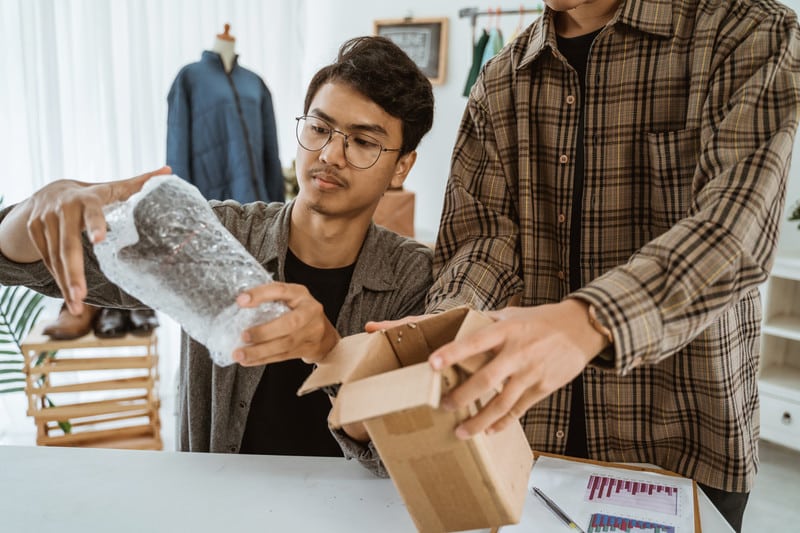 Even if you find the cheapest way to ship boxes to another state, you aren't going to be too happy with the results if you don't spend a lot of time learning how to pack and what you'll need to do in order to keep everything as secure as possible.
So, here are some tips for safely packaging your items for shipping.
1. Choose a Box that is Bigger than What You're Shipping
It may sound strange, but don't choose a box that is barely going to fit your item(s). You need to have some extra space in there so that you can put paper, peanuts, or wrap in there.
2. Pack it as Tightly as You Can
Put as much in there as possible, and then fill in any additional space with packing peanuts, bubble wrap, and/or paper. The less space there is to move, the less likely that anything will break.
3. Double Wrap any Fragile Items
 If you have fragile items, wrap them up. Some people will even use their blankets or clothing in order to better protect everything.
4. Be Aware of Weight
 Your best bet is to try and keep things light. Not all boxes can hold a lot of weight, so you want to be
5. Tape Every Last Corner, Lid, and Hole
 You don't want to leave any sort of space that could end up getting torn or broken. While it may be a pain to open when the box arrives at your destination, you will feel a lot better knowing that you did everything possible.
6. If You're Using Freight …
If you're going to be wrapping these boxes along with other boxes and putting them onto a pallet, then you want to be sure that you have the heaviest boxes on the bottom, the lightest on the top, and that you're aware of where the fragile items are.
If you're careful while you're sorting out the packing process, you will find that it's that much easier to keep everything intact and that you can take care of other parts of your move without being stressed about the items that you made the choice to send ahead.
Don't try to sneak other things into Media Mailboxes. The Post Office will often check a package if they suspect that there is something in there that isn't Media Mail. If they find that it's not a Media Mail approved package, it will arrive at your destination with a "postage due" sticker, and you'll have to pay whatever extra costs were affiliated with the package in the first place.
Is a Shoe Box Appropriate for Shipping Items?
Yes! A shoebox is actually a pretty solid option to consider if you want to send something that is that size. It's one of the cheapest ways to ship boxes to another state because it allows you to use a box you already have and it, typically, doesn't hold more than a few pounds.
If you want to take advantage of Priority Mail or Flat Rate pricing from the post office, there is also a "shoebox-sized" box that is typically meant for shipping shoes, but you can put anything in there that would fit in your typical shoebox.
This is a Medium Flat Rate Box and, as of the time this was written, the box costs just under $13 to ship anywhere in the United States.
There are a lot of options that you may want to consider when looking for the cheapest way to ship boxes to another state, and as you explore what may be available, you want to be sure that you find the solutions that make the most sense for you and your needs.
See what's out there, compare prices and ideas, and see how you may want to proceed when it comes to accomplishing your goals and getting your move completed as seamlessly as possible.
The truth is that – your cheapest options could be FedEx or UPS if the package you are sending doesn't exceed 2 and 5 lbs because they handle dimensions, and not weight. Small shipments like that can fit in smaller boxes and, thus, cost you between $12 and $25, based on the size of the box you place the packages. 
Yes, and must be sturdy, sealed, and address clearly written on it. Although it is mostly safest to write the address directly on the packing box, I have never witnessed a case of rejecting boxes wrapped in the brown draft paper.
You can either write the address on the box or create your own label. They don't issue any labels. In case you want, they will sell a blank label to you so you can write the address on it. But you can keep your money and just write on the package.
Do some research and see just how you want to take care of shipping boxes to another state. You want to compare prices for all of your options so that you can determine whether or not shipping is the right way to go about things. Then, make your choice and start packing things up according to whatever service you decide upon.