There is no standard way to go through a move, with homeowners choosing many different options to get your items to their final destination.
In some cases, you may need to wait days, weeks, or months to complete your move. Instead of crowding the home with boxes of your items, containers called PODS are available.
Detailed Overview of Cost of Moving PODS Locally
The price of moving transport containers is dependent on several aspects of your move, including how far you plan on moving, where the container will be stored, the size of the container, and any insurance costs you incur for your belongings.
Let's explore some of the factors that go into the cost of using storage containers and make them a good choice for individuals that need a bit of extra flexibility during their move.
Local, long distance, and international

Local Move: N/A Medium Move: N/A
Long Move: $2,784

Local Move: $650
Medium Move: $1,571
Long Move: $3,223

Local Move: N/A
Medium Move: $1,553
Long Move: $2,348

8 foot, 12, foot, 16 foot

Local Move: $726
Medium Move: $1,247
Long Move: $3,460

Local Move: N/A
Medium Move: N/A
Long Move: N/A
Enter Moving Details and Get your Moving Quote in Seconds.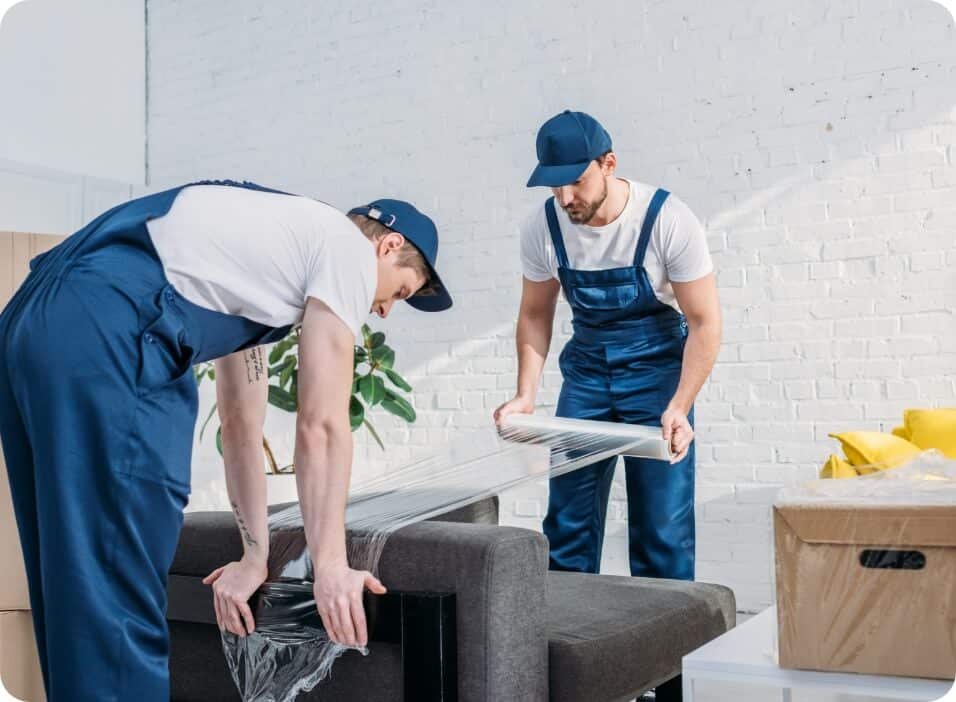 What is the Cost of Renting a PODS Unit?
The cost of renting a PODS moving container is determined by the length of your unit, the distance of its trip to and from your specified locations. The price will also be affected by the size and number of containers you choose.
Every rental quote from PODS is personalized to the individual renter. For instance, some customers may choose to rent a moving container for storage purposes at a PODS facility.
This option is the most affordable for those looking to rent storage for temporary purposes. An empty container from PODS will be delivered at your doorstep. 
PODS will then haul the loaded container to a PODS secure facility, where it will remain until you are ready to move your stuff. Once you give the signal, they will haul the container back to your location, where you will unload.
They will then pick up the empty unit when you are done with the unloading. For a better understanding of the cost, consider the quote for a customer in Charlotte, NC, 28208 who is in search of temporary storage for 30 days:  
 The smallest option available for storage on PODS facility which is 12-ft costs $164.99/month
The cost of having the empty container delivered at the customer's location is $89.99, and another $89.99 fee to drive the loaded container back to their home when they no longer require it in storage. 
Renting a PODS unit for storage for a month costs an overall price of $344.97 with tax included. A monthly fee of $164.99 will be required from the customer each month until they no longer need the unit in storage.  
The distance involved when you want your moving container delivered to another specified location will determine the cost. 
Here Are Two Sample Quotes From POD
1. Local Moving Quote
A local move involves about 20 miles. For instance, let us consider how much a move from Charlotte, NC to McAdenville, NC would cost using a PODS moving container: 
The smallest size of container available was 12-ft and at a recurring charge of $144.99 per month.
As stated on the quote, a $49.99 fee will be charged on the customer when the empty unit is delivered in Charlotte and another $49.99 fee for pickup of the container at McAdenville.
A $49.99 fee will be charged for transporting the loaded container from the old location to the new location.
Payment info will be required from a customer once the delivery location has been verified. As indicated in the quote, the customer will pay $194.98 a day before the initial delivery, which includes the recurring monthly rental rate as well as the unit delivery fee. 
The customer will then be charged $44.99 every month until the empty container gets picked up by PODS. 
The overall cost after completing your relocation within a month would be $294.96, with taxes included.
2. Long-distance move quote
Let us consider a move from Charlotte, NC (28208) to Pittsburgh, PA (15212) which involves about 500 miles for a better understanding of PODS for a long-distance relocation.
Only the 7-ft and the 16-ft containers are allowed for a long-distance move as stated by PODS. Below is the quote for a 7-ft storage unit: 
The PODS moving container rental will cost $174.99 per month. A $49.95 monthly fee will be charged to the customer and a content protection fee of $10,000 value.  
A $130 fee is charged on delivering the empty unit to the specified location in Charlotte and another $130 fee to get the unit delivered to the location in Pittsburgh after transportation. 
A $50 item protection while on the road is also included, as stated in the quote.
The cost of hauling the moving container is $699.04
The overall cost after completing your relocation within a month is $1,233.98, with taxes included. The customer will then be charged $224.94 every month until the empty container gets picked up by PODS. 
You can get someone to pack your moving boxes and help load them onto the pods. This option is very perfect if you don't like packing but will like to handle most of the other work on your own. We like the items protection option because it allows you to add the coverage you like based on your possessions' value.
Now you can see different factors that influence the cost of using PODS. You may be required to call PODS for a quote if you are moving from one state to another or across state lines. Otherwise, you will need to provide answers to some questions to receive a quote on the PODS website.
They would send a moving quote to your email, which will expire in a few days if they did not receive a response from you immediately.
To determine your final cost for using PODS moving container, just add up all the charges on your quote. Remember that distance is a great determinant of your moving container price. 
You are also to decide whether to purchase insurance. You can also find policies that will provide coverage for your unit as well as the contents. Check the PODS website for more information about their insurance.   
Breaking down PODS' Quote
Although PODS is fairly transparent in its pricing, however, there are certain fees you may encounter based on your specific situation. 
Applicable local taxes will not be included in the initial quote you received from PODS. These can increase the total on your final bill based on the tax rate in your location.
Fuel subsidy is removed on some relocations, and it varies from one location to another.
Remember, a recurring fee every 30 days is required to continue the rental of the moving container. 
Delivery fees may be required of you when PODS moves your container to a new location or when they pick up or drop off an empty unit. 
Homeowners don't always stick to the same moving schedule, which means that flexibility is a must when it involves local and interstate moves. No matter where you're going, having a storage container can come with many advantages, such as:
Convenient payment schedules: 
When you pay for a container, you don't have to worry about making large lump-sum payments. You'll be able to speak with professionals and set up a convenient payment schedule that works for your budget.
No hidden fees or surprise costs: 
There are no surprises when you rent a pod container. This is, in contrast, using professional movers, as additional services can result in added fees and more money spent on moving your items to their new home.
Scheduling is flexible: 
You have the ability to choose exactly how long you want the container as well as where you want it delivered and how big it is. Payments are usually month-to-month, so you can decide at a moment's notice to return your container.
No transport worries: 
If you have a ton of items to move in and out of the home, you don't have to worry about getting your container to and from the storage facility. Pods can be easily transported, so you can have your container dropped off and picked up at your convenience.
Your items are protected: 
The great thing about pods is that your items are kept within a steel container that is resistant to weather, keeping everything safe and free of damage. Whether it rains or snows, nothing can get through the steel locks on the container.
Local or Long Distance?
Local and long-distance moves can be facilitated using pods, though you will have to pay attention to the miles required during your move. Prices to move your container start low but rise as the mileage between your old and new home increases.
Local moves are often a lot cheaper than long-distance moves, as there is less distance traveled so your items are much safer while being transported.
It's also possible to move containers from one facility to another, though you will need to make arrangements ahead of time to make sure all of your items are in order and there are no delays in getting your container where it needs to be.
How Renting a PODS Container Works – The Process
It is very simple to rent a PODS moving container. Below is the general 3 steps involved in renting a PODS container: 
Identify why and how long you need it:
Before you contact a service provider, you must first determine whether you wish to move, store, or do both with your items.
You will be required to decide on where to store your PODS container, whether you want it stored at your location or a PODS Storage Facility. You also have to decide on how long the PODS Storage container will be under your care.
Pick the delivery location, date, and size of your container: you will be required to pick a delivery location, date, and size when you opt for both moving and storage. Once you know this, contact a PODS center for a reservation.
Load the PODS container upon delivery: 
Once you make a reservation for one or more PODS containers, the company will have them delivered at your doorstep where you will be left with the loading of your items into it at your own time. 
Pickup and delivery to the destination: 
Once you are done with loading, PODS will pick up the storage container and deliver it to either their storage centers or your specified moving destination.
Enter Moving Details and Get your Moving Quote in Seconds.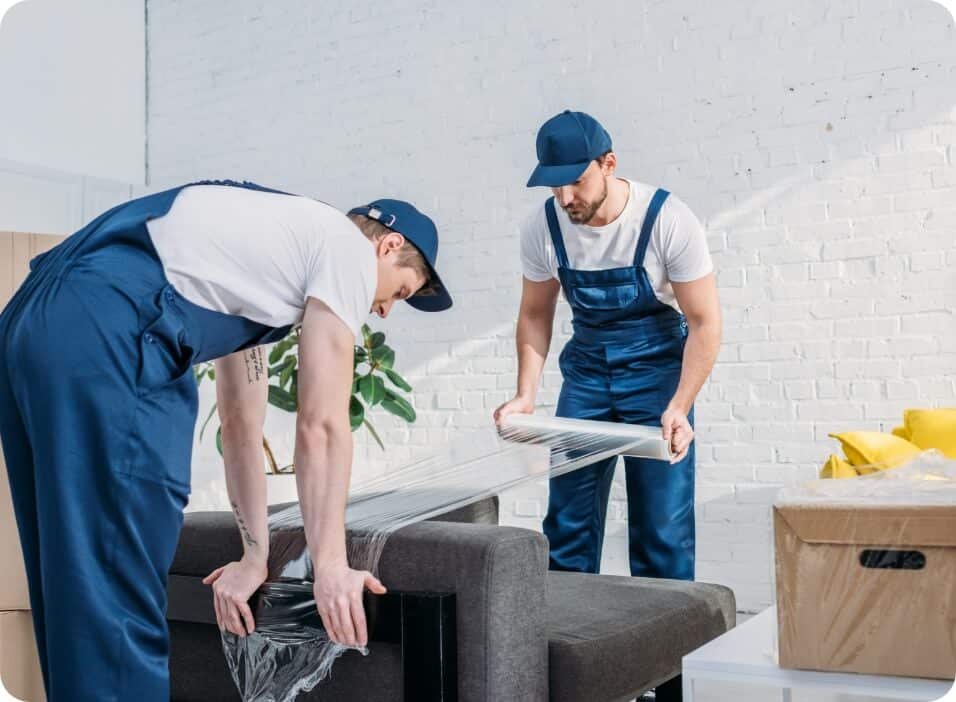 Packing A PODS Container: Tips
There is not much difference in packing a PODS container and packing a moving truck except that the former is easier as it is done on the ground level, and weight distribution.
Large furniture and bulky items should be spread out rather than concentrated in a particular place.
Also, make sure essential items are also packed toward the front of the moving container for easy and quick access once you reached your destination.
You should prioritize items like desk items, blankets, mattresses, some clothes, bathroom essentials, and pillows. 
Lastly, essential documents such as passports, birth certificates, medical records, and vehicle titles are to remain with you instead of packing them in the container to avoid unexpected damage or loss. 
Be careful what you pack in a pod – while the companies do their best to protect them, stuff can happen from time to time.
If you have any fragile items in there, be sure that they are well cushioned and that they are on the very top of everything, if possible. Also, be sure that you pack things in a manner that there is as little extra space as possible; it'll prevent things from falling or bumping into each other.
Another consideration is the size of the pod you will need, as size can make a large difference in the price you pay for your container.
7-Foot Containers
These container sizes are ideal for individuals that need to move a smaller amount of household items.
They come in at approximately 7'x7'x8', giving you plenty of room to store all of your items safely.
These containers are about 380 cubic feet and capable of holding an entire room's worth of furniture. In comparison to a moving truck, 7-foot containers are the equivalent of renting a 10-foot truck.
These containers are ideal for:
Studio apartments
Smaller homes
College students
Moving estates
Temporary storage
You may also find pods useful during renovation projects that require items to be removed from the home for a short period of time, such as when getting a bathroom remodeled or adding a room onto the home.
12-Foot Containers
A step up from the 7-foot container is the 12-foot container, which is sized at around 12'x8'x8'.
These containers are perfect for households with several bedrooms as well as move from larger apartments.
The inside of the container measures in at about 680 cubic feet, giving you more than enough room to fit all of your items. If you compare these containers to the size of a moving truck, you would need a 15-foot long truck to match its size.
Containers this size is most ideal for:
Large apartments
2 or 3-bedroom homes
Relocating offices
Temporary storage
When looking at pods simply for storage purposes, these containers are an excellent choice. They can be used by homeowners during home remodels as well as during home restorations, when most or all household items must be kept safe for a specified duration of time.
16-Foot Containers
One of the largest options available is a 16-foot container.
These pods measure in around 16'x8'x8', so you have more than enough room to fit all of your household items. It's a common choice for homes with multiple rooms as well as for office spaces.
Individuals have over 850 cubic feet to work with, so there's plenty of space for all of your household belongings. If you compare the size of these pods to moving trucks, the truck would need to be 20-feet long to match its capacity.
3 or 4-bedroom homes
Relocating offices
Temporary storage
A 16-foot container can be used when a larger home is getting restored or remodeled, giving homeowners the time and flexibility needed to get their home in order.
With a portable storage container, you won't have to worry about moving items to and from your home – they can be dropped off and picked up by professionals whenever you need to add or remove anything from your pod.
Enter Moving Details and Get your Moving Quote in Seconds.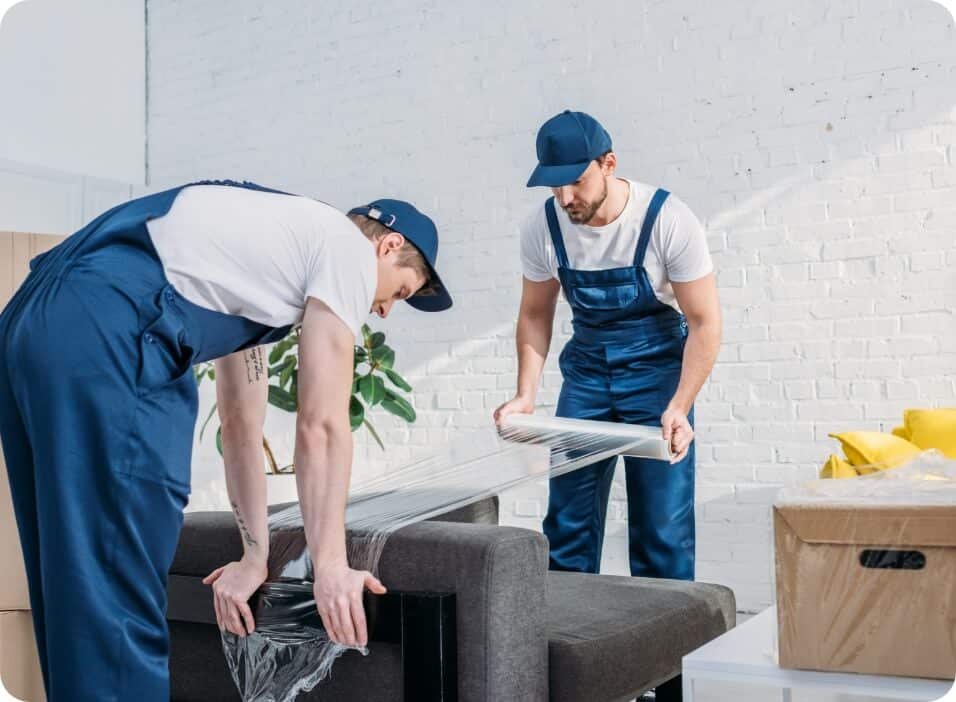 Things to Know About PODS Containers - Outstanding
Below are three important things you may not know about PODS containers and what they can do, whether you have been a customer before or you are just looking to know more about them.
1. No need to fill the entire container:
People have express concerns about how big PODS containers are and that they might not be able to fill the whole unit. The problem here is that people do not know of the different sizes that containers come in.
Although PODS containers come of various sizes that customers can choose from, however, all PODS container with eyehooks can be used to hold down any partial load in the unit.
This is very helpful because you can load your items and know that it is secure while in transit or even load some of your items now and add some to it later without being worried about damaging the contents.
This implies that you are entirely responsible for the little or much space you use in PODS storage units, and this puts you in total control over the whole process.
Now you have no excuse to use PODS container because there is now a solution to your fear of not being able to use up the entire space in the container.
2. PODS are waterproof:
People are also concerned about their belongings getting wet in PODS containers. Kindly note that PODS containers are clearly water resistant, but this is not even the stop.
These units can also withstand other natures, such as winds of about 110mph when not completely filled up. In addition, the containers contain aluminum skin panels that are specially made for safety and durability.
On top of the unit, you will see natural ambient light, although the roll-up steel door and polyester panel is entirely durable and light in weight. PODS moving containers are able to withstand nature's wrath in any form, whether rain, snow, sleet, or shine.
3. The PODZILLA was specially made for PODS Containers:
For you to know how important the PODS teams value the protection of your belongings, they made a patented hydraulic lift system that is present on every PODS delivery truck. This lift system is known as PODZILLA, and its shift is minimal when hauling your unit onto the moving truck.
Hence, there is no shifting through the process, ensuring your belongings stay intact and look exactly as it was when you initially closed it. Regardless of the distance, you are traveling, the people in charge of your PODS container are able to prove their care for your items with the use of the PODZILLA. No other company can boast it has something similar to PODZILLA.
Save money by packing your pod as close to moving day as possible. Pods are typically charged by the week or month, depending on the company. The longer you have it, the more expensive it'll be.
We recommend that you schedule the pod to get dropped off 3 or 4 days before you'll need it to be picked up. Then, try to get everything out there within a few days of moving into your new place – you'll end up getting the best price that way.
4. Insurance
Insurance may seem unneeded at first, but many homeowners find that insurance is welcome in the event of delays, disasters, and damage to your belongings.
If you're only using a single storage container, you may be less inclined to get insurance coverage. However, you will definitely need coverage if you have valuable items stored or plan on using multiple pods.
To ensure that things go as planned, keep track of all dealings with your storage container and make sure all of your belongings are present and accounted for before it's time to move your pod to its destination.
With insurance, you won't have to worry about items going missing or getting damaged without being covered or compensated for your losses.
With all the costs of moving your belongings, pods can make it easier to get to where you need to go. Depending on your needs, pods are a great choice when it comes time to move into a new home.
There are tons of advantages to using pods, including ease of transporting belongings and reduced expenses. If you're interested in learning about how you can make a storage container work for your move, contact a moving service that provides pods to their customers.
In addition to using pods, you could also choose to use a full service cross country moving company to get your items to their destination. It may take some planning, but with the right professionals on your side, you can be in your new home and settled before you know it.
Frequently Asked Questions About Moving Pods
Pods have become really popular because of how easy they are to use and how flexible they are to schedule. If you take the time to learn about how to properly pack your pod and how fast it can go, you will find that it's a rather affordable way to make sure that your items get to your new place in a quick and simple manner. Do some research and find the pod service that's right for you.