Sometimes, it can be difficult to find storage companies that offer 24-hour access. This is because most storage facilities open and closes on a schedule, and finding one open 24/7 has become harder.
That isn't to say that facilities open 24 hours a day don't exist. Many great storage facilities still offer 24/7 access so that customers storing their items there can have access to their stuff at any time.
If you're a business owner or homeowner looking for a place to securely store your stuff while looking at getting moving quotes for a future move, or just need somewhere to keep excess belongings, there is surely a storage solution for you. 
The 4 Best Storage Companies that offer 24-Hour Storage Units Access
Although the storage center can be a franchise of a nationwide brand, it might not operate on the same level as other facilities from the same company, and this implies that not all storage facilities offer 24/7 access.
Below are some of the storage companies offer 24-hour access if you would like to work with a popular name for your self-storage needs:  
1. CubeSmart - Best For 24 Hour Storage
This company has over 800 facilities across the nation and is one of the common self-storage brands in the country. CubeSmart offers residential, business, and auto storage solutions for customers. The storage unit from this company is climate-controlled with easy access for customers.
CubeSmart also offers unobstructed video surveillance, electronically gated access, and a safe environment for your belongings. With CubeSmart, you can get convenient monthly storage rentals.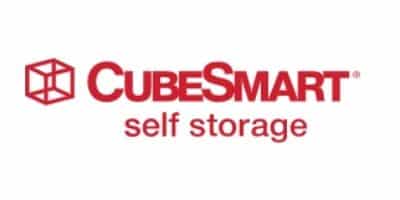 Extra Space Storage has become one of the common self-storage providers in the United States, with its climate-controlled containers and modern-day security features.
The storage center offers more than 1,500 locations across the nation with flexibility in monthly contracts.
You can easily find a Public storage location if you need a self-storage unit. The company has thousands of storage locations across the nation, and most of it offers drive-up, walk-up, and elevator access to the storage facilities.
Storage units from Public Storage are also climate controlled. The company also offers convenient monthly storage plans.
Alongside moving truck and trailer rentals, U-Haul also offers safe and affordable self-storage units to clients. All of their storage locations are safe, climate-controlled, and provides unrestricted access to customers.
U-Haul offers full-service storage options for those who would prefer to have their storage unit picked up by someone else from their house. Storage units are available to customers on a monthly basis.
The Following Table Displays The Best Storage Companies:
| No. | Best Self-Storage Companies of 2022 | Website |
| --- | --- | --- |
| 1. | CubeSmart | www.cubesmart.com |
| 2. | Extra Space Storage | www.extraspace.com |
| 3. | Public Storage | www.publicstorage.com |
| 4. | U-Haul | www.uhaul.com |
Why Is It Difficult to Find 24 Hour Storage Facilities? 
Sometimes, many storage companies that do offer 24 hour access may not properly advertise the fact, meaning some customers may not be aware that they are a 24 hour access facility. Many facilities may not have information related to their hours and schedule.
One of the quickest ways to find 24-hour storage facilities is simply to open up your favorite web browser on your computer, tablet, or smartphone and type self-storage near me in your preferred search engine. This will give you a list of 24 hour storage facilities in your local area.
If hours of operation aren't clearly listed on-location or online, don't be afraid to call the facility and inquire about their access hours. They may allow 24-hour access and not have it clearly marked as such.
However, if you're unable to find a storage facility in your area that advertises itself as open 24 hours a day, then all hope is not lost. Some facility managers will be happy to work with customers who have special requirements.
If you work late and need to access your unit during the off-hours or have some other special circumstance, you may be pleasantly surprised to find a facility manager who is willing to work with your needs
Make sure you carefully screen each storage center that claims to offer no-restriction access. You will realize that the deeper you research, the clearer it became that not all of these storage companies that pride themselves on offering 24-hour access actually do.
What Do I Look For in 24 Hour Storage Facilities? 
When you have found a facility that allows 24-hour access, you might be wondering how you know you've found one that will meet all of your needs.
The first thing you need to know is how big of a storage unit you're going to need. Prices are going to vary depending on the size of the unit you require. If you just need to store a few extra things from around the house or office, then a small 10×10 should be all you need.
If, however, you need to store a lot of things, then you'll need to look at bigger units. You should also be thinking of your unique needs when you begin looking for options for storage facilities. For example, some facilities will offer benefits like these:
Climate control: If you are storing electronics or other belongings that are sensitive to certain temperatures or need to be kept in a certain climate, then a climate-controlled storage unit is going to be right up your alley. In many units, you can set your desired temperature that you wish the unit to remain at. 
Vehicle storage: Many storage facilities take things a step further and give you room to store your boat, RV, or even your car. 
Gate access: For added peace of mind, many storage facilities offer gate access, meaning no one can enter the facilities without the assigned gate code. Only facility employees and facility customers will have access to the gate codes.
How To Avoid Storage Unit Scams
The design of storage units differs from one to another. Keep the following red flags in mind when researching nearest 24-hour storage centers in your area: 
1. Poor security:
Security is very vital in keeping your belongings safe while in storage, especially in storage facilities that offer 24-hour access. Your unit is exposed to a high risk of being burgled due to the number of people entering the facilities daily.
Make sure there are proper security measures in place before you decide to choose a 24-hour storage unit.
2. Bad customer service:
Placing your possessions in the hands of someone else when you rent a storage unit is not advisable. Proceed with serious caution if the people that attend to you are rude, dismissive, or not interested in your questions or refuse to grant you a tour around the property.
You should consider other places if you are not satisfied with the customer service as the safety of your belongings will be in their hands. 
3. Unreasonable high prices:
Although high prices are not always a bad signal, it may be a bad thing if charged for no good reason. It would help if you were careful of a storage unit provider that offers higher rates than others in your area and with no major benefits to the higher rate or any sign that the higher rates will be reduced.
Administration fees or deposits are also required by some storage facilities, which can be expensive and should be compared as well. 
4. Poor reviews:
Online reviews are a reliable resource for consumers in any type of market, including storage solutions. Read customer reviews across many available sites before you commit to any facility.
Google, Yelp, and other sites are there to ensure other customers don't fall into the trap. There are customers that leave negative reviews for minor issues, so be sure to read all reviews with an open mind, but if there are too many negative reviews about a company or its services such as poor communication, make sure you factor this in your decision making.
5. Contract:
Although it is helpful to get a contract for storage units, they are generally drafted to drag customers into making a long-term rental commitment than they actually need.
If you find a contract to be too long for your need, like more than a year, you may end up paying for a time longer than you need.     
What's The Difference between Indoor Storage, Drive-Up Storage, and Climate Control?
The majority of our storage facilities provide unique storage sizes and types. Popular types of unit are:  
1. Climate-Controlled Units
This storage type is ideal for items that react to unstable temperatures. These storage units never go below 650 or more than 850F.
Although it is a bit costly than indoor or outdoor storage units, the little money you spend in additional rent could save you from spending thousands of dollars on damage in the future.
Popular items that are reactant to hot and cold weather include vintage drum kits, books and comics, wooden furniture, electronic, valuable instruments, antiques, wine, artwork, and so on.
Contact one of our facilities if you are not sure of the storage type required by your belongings. Our storage reps are always available to ensure you get the right unit for your need.   
2. Indoor Storage Units
Indoor units are kept inside a 1, 2, or 3 story building, to offer limited exposure to harsh elements. You can access units through industrial elevators and storage facilities that usually have dollies and pushcarts to help you transport larger items.
However, you cannot take this storage type for a storage unit that offers climate control. The indoor storage unit offers protection from when the temperature begins to fall but cannot offer stability like climate-controlled units. 
3. Drive-Up Storage Units
This type of storage unit is best for those in need of quick and easy access to their belongings. Drive your vehicle straight to your unit, park, unload, and leave the facility. Accessing your unit becomes easier with our roll-up doors and also helps you save space, unlike the swinging doors.
Although this is usually the most convenient storage type, it doesn't provide much protection from the elements like the indoor and climate-controlled units. However, Drive-up is the most common type of storage unit majorly because of its easy and instant access, and the nice protection from dirt, water, pests, and other unwanted elements.
Simply because this unit doesn't offer control over temperature like other types of storage doesn't make it less secure, reliable, and clean.  
Frequently Asked Questions About 24-hour Storage Units
Still, have questions? Here are a few answers to some of the most common self-storage near me inquiries:
If you have found a storage company in your area that seems like it might be a good match for you, don't hesitate to call in and ask any questions you may have, and try to see the unit in person beforehand so you can make sure it meets all your expectations.
When you find the storage unit that meets your needs, you will be able to rest comfortably knowing that your stuff is stored away, safe and sound.