Top 10 Trustworthy Dallas Movers
Moving in Dallas is a big job, and it can get overwhelming when you need to relocate to a bigger home, condo, apartment, or even a smaller one.
Choosing the right moving company doesn't have to stress you out or consume much of your time.
The significant factors to consider when selecting Dallas movers are the size of the home, budget, and the distance you plan to move.
Moving APT carried out in-depth research and made a list of the movers in the Dallas area for you so that you can have a stress-free moving day. 
Top 3 Recommended Moving Companies in Dallas
Trico Long Distance Movers
We considered professional certifications, customer pricing, resources, and reputation when choosing the best moving companies in Dallas, Texas.
Our team read genuine customer reviews and made a comparison of moving quotes from our well-screened and properly insured moving companies in Dallas.
We also provide movers that have license numbers, equipment, contact information as well as quality services delivery. 
Choose The Best Dallas Movers and Compare Prices
You want a Dallas moving company that can do the perfect job for you regardless of where or what you are moving. We are committed to ensuring you have access to the movers that will get the job done without issues.
Below is our list of ten best Dallas movers as screened by our expert team: 
1. Trico Long Distance Movers
The 4.5-star rating on Yelp shows that Trico Long Distance Movers is a top option when you are moving from the Dallas area. The company has great ratings on all online review sites, while it has only grown in stature since it was first founded in 2010.
Trico prioritizes the customer experience, which is why it has grown exponentially every year. Services include local and long distance moving, full packing, auto transport, storage and access to moving materials.
Families can choose to pack themselves if they want to save a bit of money. But Trico's full slate moving services are very affordable.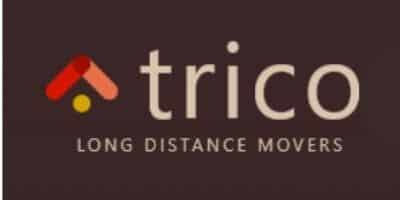 Need to move out of the Dallas area? With Long Distance Movers, you can get help from a 4.5-star Yelp rated company. The company's services are true to their statement: "inexpensive and high quality".
Whether you are looking for a full slate of moving services, or you just need unloading, loading and transportation, long distance movers can help. The company also offers auto transport and storage services, which is very helpful to families moving out of Dallas.
Now you do not have to worry about driving your own car across the country. And you can even keep your possessions safe in storage until you sign a contract on a home in your new city.
AM Moving Company is a very good option in the Dallas area, given its comprehensive moving services and low prices.
The company's 4.5-star Yelp rating indicates that it prioritizes customer service and a pleasant moving experience for everyone who requests the service.
A specialty moving company that helps with residential and commercial moves, storage and packing, AM Moving can handle any type of move. Moving APT can help you get a free quote from AM Moving on your upcoming move out of Dallas.
4. Flat Price Moving and Auto Shipping
With a five-star Yelp rating, Flat Price Moving and Auto Shipping has proved itself as one of the best cross country movers in Dallas. It offers flat rates for local and long distance moving services, with a promise that no hidden or added fees will be present on the final bill.
As a full-service relocation company, Flat Rate also provides auto transport services for families that may want to get their car(s) across the country in a convenient way. And since its shipping network covers the entire nation, it does not matter if your car needs to go to New York, Boston, Florida or San Francisco.
There is no doubt regarding the reliability of Expert Dallas Movers, given the company's 5-star Yelp rating. With local and long-distance moving, packing and unpacking, and storage services, Expert City Movers offer it all.
If you need your items delivered to an address across the country, they will do the job. You can even get your items stored at one of their nationwide storage facilities until you have settled on a home in your new city.
The company is fully licensed, promises a damage-free moving process, and offers economical rates.
6. Black Tie Moving Services
Marketed as a luxury moving experience, Black Tie Moving Services offers its services at prices that are still competitive with other top movers.
It offers premium relocation services that provide customers with more than typical movers, while the company puts a lot of effort into hiring a courteous and professional crew.
With four stars on Yelp, Black Tie Moving Services is definitely respected by customers in the Dallas area. Moving packages include packing, unpacking, disassembly, reassembly, moving materials, carpet cleaning, and other necessary services.
7. Long Distance Moving Experts
A five-star rating on Yelp shows that Long Distance Moving Experts is one of the top options if you are thinking about moving out of the Dallas area.
Whether you are moving from a one-bedroom apartment or a large estate, Long Distance Moving Experts can handle the job. The company is only a few years old, but it has already come a long way.
It started out as three guys with a truck, offering local moving services. Now it has the capacity to provide a high-quality long distance moving service out of Dallas to anywhere in the continental United States.
8. STI Long Distance Movers
Moving out of Dallas soon? STI Long Distance Movers is a five-star Yelp rated company that can help you get packed up and moved. The company provides local and long distance services at competitive prices.
STI is also one of the only environmentally conscious movers on the list. STI replaces its vehicles with more efficient models every few years, ensuring minimal carbon footprint.
The company also uses paper materials that are 100 percent recycled during the moving process. If a family wants to move in a "green" way, STI is the best option.
A family-owned and operated business that has served North Texas for over two decades, AB Moving is a top option for moving in and out of the state. A four-star Yelp-rated business, AB Moving offers local and long-distance moving services at competitive rates.
The company offers same-day service for an added cost while loading, unloading, packing, break down and reassembly services are also provided.
Customers can connect with AB Moving through Moving APT to get a detailed quote for the services required. There is no doubt that AB Moving is one of the best Dallas movers.
10. Einstein Moving Company
If the five-star Yelp rating is anything to go by, Einstein Moving Company is one of the very best options in the area. The company has a presence in many parts of the United States and boasts of its over 21,000 satisfied customers.
The business is owned by two friends, Cameron Brown and Paul Morin. The company has a "smart" approach to moving, where they analyze every aspect of packing, truck loading and moving beforehand to ensure the most efficient process.
Local and long distance moving services are offered, with Einstein promising lower rates than competitors.
The Following Table Displays the Best Dallas Movers
| No. | Best Moving Companies in Dallas | Website |
| --- | --- | --- |
| 1. | Trico Long Distance Movers | www.tricolongdistancemovers.com |
| 2. | Long Distance Movers | www.longdistancemovers.com |
| 3. | AM Moving Company | www.ammovingcompany.com |
| 4. | Flat Price Moving and Auto Shipping | www.flatrateautotransport.com |
| 5. | Expert City Movers | www.expertdallasmovers.com |
| 6. | Black Tie Moving Services | www.blacktiemoving.com |
| 7. | Long Distance Moving Experts | www.longdistancemovingexperts.com |
| 8. | STI Long Distance Movers | www.stimovers.com |
| 9. | AB Moving | www.abmoving.com |
| 10. | Einstein Moving Company | www.einsteinmoving.com |
Enter Moving Details and Get your Moving Quote in Seconds.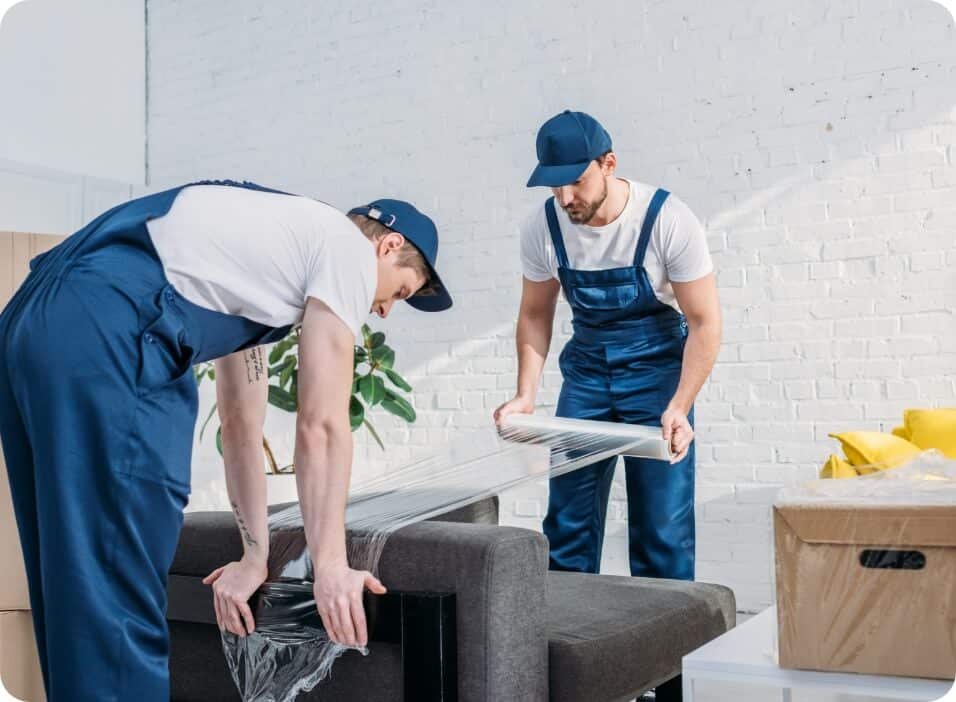 What Is The Cost To Hire Movers in Dallas?
Customers should prepare about $1,400 or so to move locally in Texas and about $3,000 to $5,500 to move to another state.
An average of $1,055 will be required as payment for a typical 3-bedroom home with goods worth 1,106 cubic feet inside Texas.
If you don't want your household items bright to your new home yet, you can get storage services for similar sizes of a house move at about $356 for each month. Interstate moves are more costly, usually between $4,800 and $6,500 to haul the same 3-bedroom home from Dallas to New York.
Other cost-affecting factors are: 
Packing services & specialty goods:
Prepare to pay more money for movers to pack up your items or if you desire to move large or special items like a grand piano or antiques. 
Time of year:
Prices are usually increased in summer, which is the peak moving season in Dallas. Moving between October and March which are off-peak periods will fetch you the best deals ever.
If you would like to move comfortably and avoid the stress that happens in summer or harsh winters, the best times are fall or spring. 
Accessibility:
Many new apartment buildings are being constructed in areas like Carrolton, Central Dallas, and Frisco. If you are moving to a home at the upper level on any of these buildings, prepare to pay more for a moving company to haul items up the stairs.
The volume of items:
The time required to move larger homes in places like Lyndhurst and Preston Hollow containing furniture might take a long time or more movers to complete, which increases the cost of service. 
When you hire labor-only moving services in Dallas, it will greatly reduce the overall costs for long-distance moves. Loading help will set you back by $25 to $50 per mover by the hour to get your stuff into your car, rental truck, or portable moving container.
This service is a great option for DIY customers or those moving on a tight budget who can transport their household goods to their new homes themselves. 
What is the Cost of Living in Dallas?
Before we discuss the ups and downs of living in Dallas, we will inform you of some essential things such as the cost of living, the condition of the job market, as well as the best places to live in Dallas.
This city could be the coolest around the globe, but if you don't have the finances to live there, you have no point considering moving there.
Even though living in Dallas is quite costly than living in other parts of the country, it is not as expensive as San Francisco. 
Suppose you do your shopping properly, you will surely get a nice and affordable place. Considering the cost of living, which can usually become a great point of discussion with less practical import (such as the cost of living index in Dallas is 80.2, but that is not helpful).
We will state some examples of how much some items would cost in Dallas.   
$14 for a tasty sit-down lunch
$7-$8 for a meal at a fast-food joint
$2.77 for a dozen eggs
$1,500 per month to rent an apartment (costly) 
$1,300 per month to rent an apartment (moderate) 
$100 per month for utilities for one person
$40 for dinner for two
$10 for a cocktail at a downtown bar or club
$5 for cappuccino 
As this list shows, the cost for everything seems reasonable except for housing. As such, the cost of living in Dallas is one percent more than the country average.
Dallas is a well-known city, and housing here can increase with the population just like any other developing city.
Now, if you are considering a move to Dallas, you need to know that the average salary is about $60,000. Remember this when you submit job applications and go through your negotiation process.
This takes us to our next point: the best neighborhoods to live in Dallas. 
The Best Neighborhoods to live in Dallas
If you are here reading, this implies that you are probably interested in moving to Dallas. We've compiled a shortlist of the best places in Dallas that you can live.
If you visit the city to explore it, make sure you check the following neighborhoods as you might find one to be just like home: 
1. Central Dallas:
If you desire to be where everything is happening with access to the latest businesses and restaurants in town, then you should consider calling Central Dallas home.
This place is the actual selling point for this place, with much access to shopping, food, and nightlife. Also, you will be nearby to the D-link buses (public transport system in Dallas) 
2. Park Cities:
Just a few miles north of central Dallas, Park cities are some of the wealthiest real estate in Dallas. The average home values here are more than a million dollars. This location is recommended for people with bigger financial capability.
However, the Part Cities area should be checked out for exploration's sake, especially the famous shopping at Lover's Lane, where you will find some of the best shopping dinings, and beauties in Texas. 
3. Oak Cliff:
This is where varieties of populations can be found. It is very common to see yourself driving across a revitalized block this minute, and then find yourself driving through a highly run-down neighborhood the next.
The just-concluded addition of public transportation through the Dallas Streetcar provided by DARTA has given more access to the area as well as the flexibility to get to the downtown.
4. East Dallas: 
These neighborhoods are not far from White Rock Lake, one of the few water areas in all of Dallas. Available to the public, the lake area is ideal for paddle boarding, picnicking, kayaking, and swimming.
Lakewood is a district that can be found on the west part of White Rock Lake and has different homeownership as well as rentals, providing more affordability in costs of living. 
5. West Dallas: 
People who decide to live in West Dallas find the closeness to Arlington and Forth Worth towards interstate more attractive. According to history, West Dallas has been known as a working-class and minority area.
This neighborhood west of the Trinity River has experienced some changes over the past ten years. You will discover much news about the neighborhood when you search for West Dallas on Google.
Enter Moving Details and Get your Moving Quote in Seconds.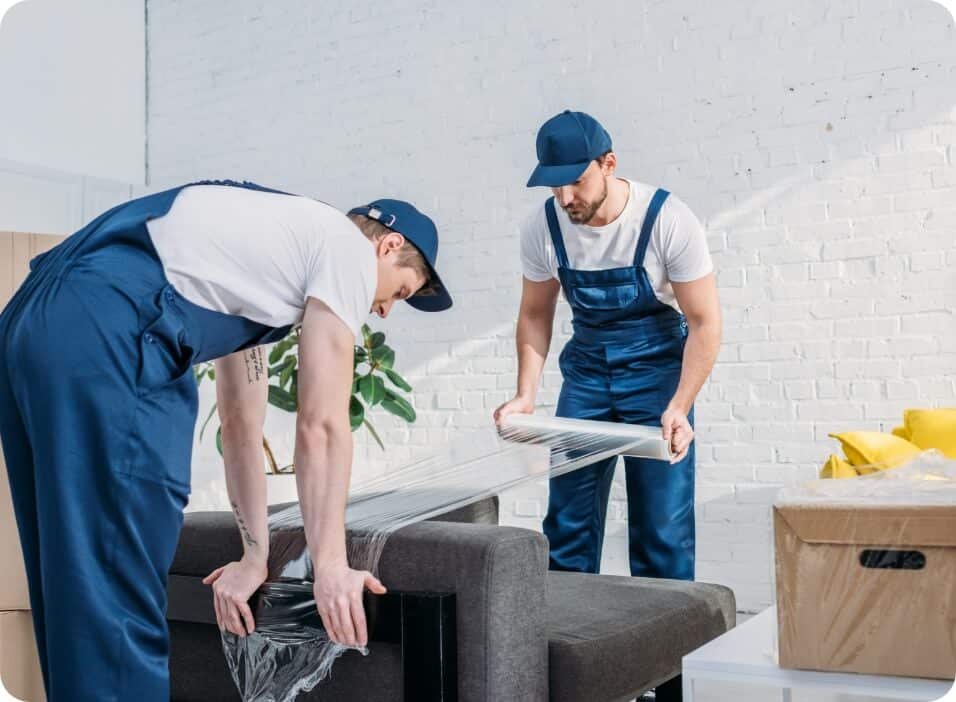 Frequently Asked Questions About Dallas Movers
DIY move can be strenuous, but with a little extra elbow from Dallas movers, you can take an easy breath and make things fun for you. Professional movers are equipped with the right equipment and knowledge to handle your move professionally. Request and compare quotes from different movers on the list.