Find The Best Moving Companies in NYC
Almost done with closing on a new apartment, looking for a reliable moving company in NYC can be one of the most challenging aspects of the moving process.
There are several movers in New York City, so how do you make sure you hire the right moving company in New York City? Since you are entrusting your packing, moving, and care of all your possessions to the hand of strangers, it is essential to choose right. 
Moving APT has researched over 80 NYC movers that have been proven excellent in moving services and handpicked the best for you. Moving APT moves you around New York at the most affordable moving cost with reputable movers.
Our Top 3 Recommended NYC Movers
Imperial Moving and Storage
Shlepper's Moving & Storage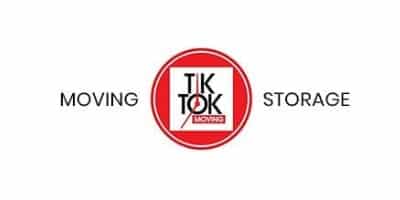 TikTok Moving and Storage
There are lots of moving companies in NYC, including individual movers that operate with man-and-a-van. Here are just the 3 most recommended movers.
These moving companies are researched to be bonded, licensed, insured, and as well-received many positive reviews from New Yorkers for offering unique services.  
Team of Experts Listed 10 Best NYC Moving Companies
Moving APT has spent its time working to make sure you are connected with the best moving companies in New York City, including resources to perform a move in the most possibly effective way.
This is just because we appreciate our readers and want to give them the right information.
Below is a brief look at the ten top moving companies in NYC: 
1. Imperial Moving and Storage
Imperial Moving and Storage is one of the best-known moving companies in New York City. They have been in the business for a number of years and train their professional movers to be prompt, friendly, and professional to their customers.
The company provides a number of services, including long distances move for both commercial and residential customers. They also take care of packing, storage, assembly, and disassembly of furniture, piano, and art moving, and more. They are bonded and insured, and they have the appropriate licenses for both local and long-distance interstate moves.
2. Shlepper's Moving and Storage
In the 1970s, a small moving company started up in New York City, and, since then, Shlepper's has become one of the most well-known moving companies in the region.
They are the moving company with the "famous orange moving trucks" that take care of local, regional, and long-distance moves. Shlepper's is known for their budget-friendly and professional services.
They take care of all sizes of moving jobs, from large businesses to small studio apartments, and everything in between. You can use our free tools here at Moving APT to get an accurate quote.
TikTok, Inc, is an environmentally friendly focused New York moving company. They have both Energy Star and Green Seal Certifications.
Their full-service moves, which include packing and unpacking, arranging furniture, mounting televisions, and more, are performed efficiently and effectively.
They also offer storage services in their large climate-controlled warehouse, which can keep any and all of your items safe if they need to be stored for any period of time. Every one of their moving professionals is a full-time mover with plenty of experience.
4. Bluebell Relocation Services, LLC
Bluebell Relocation Services is a small regional moving company that is a member of the American Moving and Storage Association (AMSA), which is the premier association for moving professionals and companies.
They offer both long-distance and local moving and packing and unpacking services. New York City is a very metropolitan city, in that people of all ethnicities and backgrounds live there.
But, if you're moving and you can't communicate with your movers, it can become problematic, correct? One of the things that set Bluebell Relocation Services apart is that they are multilingual – they are able to communicate in English, Spanish, Arabic, and a variety of other languages.
5. Maffucci Moving and Storage
Started in 1997, Maffucci Moving and Storage is a family-owned and operated moving company located in New York City. They are licensed and insured, and they maintain an A+ rating with the Better Business Bureau. They are also a member of the American Moving and Storage Association.
As part of their moving and relocation services, Maffucci Moving and Storage also has a variety of climate-controlled storage options. They offer full-service packing and unpacking and can provide customers with packing supplies so that they can take care of packing themselves.
Moving APT can help coordinate long-distance moves with Maffucci, as well as all the other top New York interstate movers, for the best prices.
Flat Rate Moving is one of the first NYC moving companies to offer flat rate services for both local and long-distance moves. The company has put a lot of emphasis on being a resource center for anyone who is looking for moving companies near you – New York.
From online reviews and from Moving APT's own research, we've found that the company and its employees are safe and efficient, and put a lot of care into each of their moving job.
Their moving services include packing and unpacking, white glove services, military relocation services (with special pricing), commercial, and residential moves.
7. Liberty Moving and Storage
Liberty Moving and Storage is a company that works directly with United Van Lines as one of their agents. They specialize in interstate and international moves, and they also provide options for automobile transport if that is needed during your move.
Their rates are competitive and affordable for any budget when you compare them to other moving companies in NYC.
The professional staff is punctual and pays attention to detail during the moving process, especially if they've been hired for their white-glove service (specific to instruments, antiques, and fine art). They also provide commercial moves and shredding services for commercial moves.
8. Chelsea Moving and Storage
If you're seeking a long-distance move to or from NYC, Chelsea Moving and Storage should be one of the places that you get a quote from using our free tool here on Moving APT.
They have a number of options for moves, cross country, interstate, and local. They are family-owned with decades of experience. Their moving options include packing and unpacking services for almost any size home or business.
They take care of office moves and specialize in carefully moving any sort of electronics that you may be moving. Chelsea Moving and Storage offers affordable rates for any budget and can provide boxes and supplies for your move as well.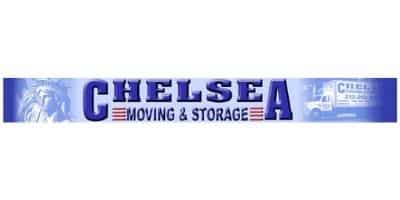 Since 1993, Oz Moving has been one of the largest and most reputable options for moving in New York City. If you have been considering a move away from the city (or just to a different borough), they can take care of it for you with professionalism and expertise. 
Oz Moving will work with you in order to put together a moving plan that is ideal for your situation and your purposes.
They offer any number of services that you may require, including assembly and disassembly of furniture, hanging items on the wall, creating antiques and art, packing unpacking, and more. If you don't see what you want on our quote form, ask about it!
Business owners and homeowners alike recommend Scanio Moving, especially for their white glove services.
Their moving professionals have been trained to care for antiques, pianos, fine paintings, and other forms of art that you may need to move. They have done many moves for galleries and other businesses with fragile items.
They, of course, also offer traditional long-distance moves, packing and unpacking, and other moving services. Use the quote tool here on the Moving APT website to get an accurate pricing estimate.
The Following Table Displays The Best Moving Companies in New York :
| No. | Best Moving Companies in New York | Website |
| --- | --- | --- |
| 1. | Imperial Moving and Storage | www.imperialmovers.com |
| 2. | Shlepper's Moving and Storage | www.shleppers.com |
| 3. | TikTok | www.tiktokmoving.com |
| 4. | Bluebell Relocation Services, LLC | www.bluebellmovingandstorage.com |
| 5. | Maffucci Moving and Storage | www.maffuccimoving.com |
| 6. | Flat Rate Moving | www.flatrate.com |
| 7. | Liberty Moving and Storage | www.libertymoving.com |
| 8. | Chelsea Moving and Storage | www.chelseamoving.com |
| 9. | Oz Moving | ozmoving.com |
| 10. | Scanio Moving | www.scaniomoving.com |
Enter Moving Details and Get your Moving Quote in Seconds.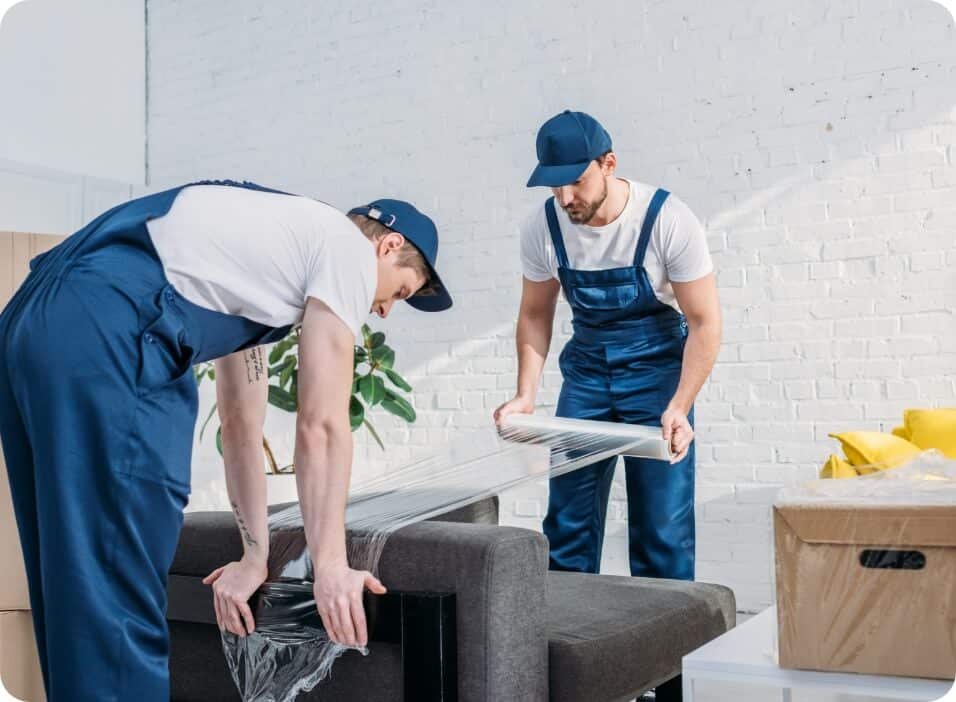 How Much Does it Cost to Hire Movers in New York City?
Local moves on the average cost $1,250, while the long-distance move of 1000 miles to Minneapolis from Tampa, Florida costs $4,890 based on estimates.
Your moving cost can be increased by travel fees (like fuel or tolls), if you are relocating into a walk-up building, if you desire the use of wraps or felt pads by your mover, the season you are moving (summer is often a busy moving season) as well as the day of the week you are moving out. 
You can as well rent a moving truck on your own (and get friends and family to help out). A rental company, such as U-Haul, for instance, starts their rate from $20, but the total cost will be different based on location, fees, mileage, the size of the truck, as well as the moving day and date. However, be ready to handle the stressful part of the move if you opt for a rental company.
Moving Costing In NYC Depending On the Size of Your Home
For a 1-bedroom apartment, two movers will be required, and you should expect to spend about $310 for loading and unloading aspects. You will be paying $40 to $80 to rent the moving truck for about 5 hours. 
When it comes to an apartment of average size with four bedrooms, the moving truck on average will cost $1,150, not including the services for certain items. If you plan on buying packing materials, you should prepare about $200 to $240.
For moving to a big house that measures about 3,200 sq-ft, expect to spend a minimum of $10,000, and it can increase up to $20,000. 
Essential Factors that Contribute to New York City Moving Cost
Want to know the cost of moving to New York City? You first need to understand the services that you need. Also, the quantity of services that you will receive directly is based on your own needs.
Furthermore, there are certain divisions of relocation services in New York City broken into separate categories: 
Getting ready for your move depending on the work of the NYC mover before the move.
Performing the move in terms of the services that the movers provide while in the early stage of the move. 
They also help after moving, which may be needed even after the moving is completed; and that is considered as additional help 
The actual time of services you may require, which is excluded in the basic moving services package. 
New York is divided into a lot of different neighborhoods, with each having an individual atmosphere. Below are the best ways to transport from Brooklyn to the Upper East Side and the places in between:
Subway:
This is the best way to go around New York City. You won't be caught in heavy traffic, and it is highly affordable. The trains are always available each day, and you can download a subway map to ensure you stop at the right place.
Uber/Taxi:
If you have so many bags with you, you can easily go by cab rather than the subway trains that are often crowded. You can hail a yellow taxi from the street or hitch a ride with Uber.
Although taxis are an iconic part of the culture in New York City, I strongly recommend taking an Uber as the drivers are more trustworthy and the fares are reasonably cheaper.
However, none of the options presents a quicker way to move around the city, so it might be better to stick to the subway option. 
Walking: 
Get ready to walk a lot. With the majority of the leading attractions within walking distance between another, you don't necessarily need to rely on public transit to move around NYC all the time. New York City is a walkable city, and you will figure out a few hidden attractions along the way.  
What is the Cost of Living in New York City?
You may not be surprised if you are already used to NYC. However, the Big Apple has remained on top of the most expensive cities in the United States. The cost of living in NYC is 141 percent above the national average.
And when you look into the cost of living in New York City, the first thing you should remember is real estate, for the best purpose.
The high housing costs in New York City are popular. The average cost of a home in NYC is $2,105,921, while the average rent is $5,063 per month. 67% of New York City residents are renters, or to say it in another way; there are lots of renters in New York City than LA residents in general. Daily expenses in NYC are not the cheapest as well.
The average cost of a loaf of bread is $4.18, $1.59 for a half-gallon of milk, while a dozen eggs often cost about $2.44.  
Enter Moving Details and Get your Moving Quote in Seconds.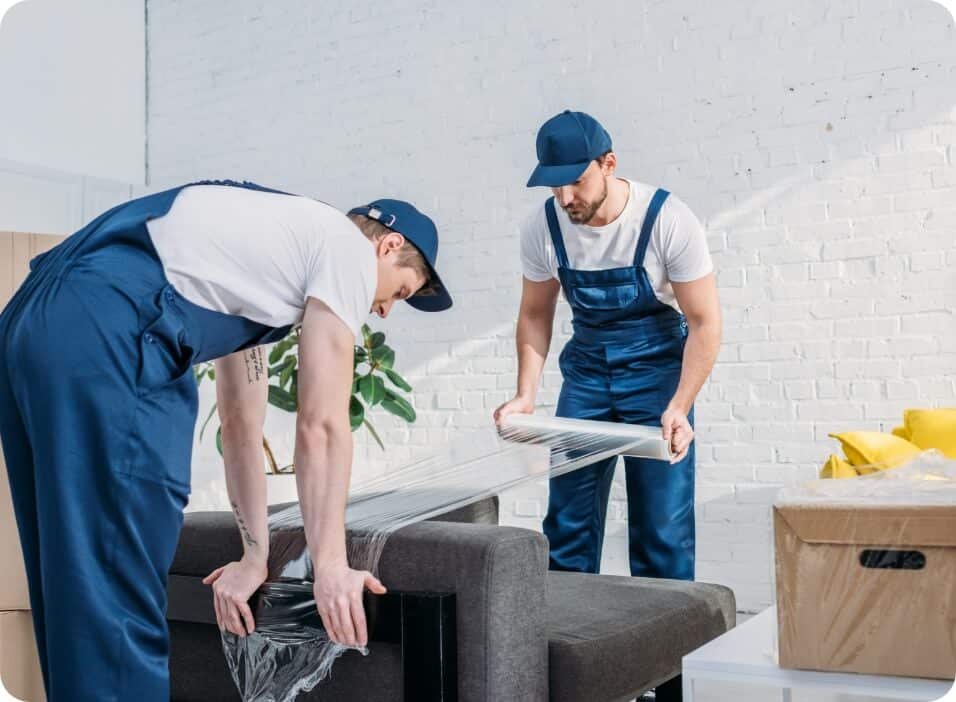 Frequently Asked Questions