The Best U.S. Interstate Moving Companies of 2022
The key to a smoother, less stressful interstate move is finding the right moving company to work with. First, you need to know that not every moving company is equipped to handle these types of moves. You must work with an interstate moving company – one that's allowed by law to haul your possessions from one state to another.
How do you know which company to work with? Moving APT has done the research for you in finding reliable movers who can help you relocate to a new state smoothly and successfully. 
As a quick reference to get you started, our top 3 recommended interstate moving companies
When it comes to stressful life events, moving is the worst. In a recent survey, Americans rated moving as more stressful than getting a divorce, having a child, or starting a new career. Additionally, 64% said that their most recent move was among the most stressful experiences of their entire lives.
This is especially true when you're moving to a whole new state. In addition to all the stresses of a local move, interstate moving presents additional challenges that include:
There are many reasons you might end up picking the wrong interstate mover, which can end up costing you a significant amount of money, time, and frustration. We've researched interstate moving companies in depth to help guide your decision, handpicking the top interstate movers operating in the United States in 2022.
Here is our guide to the top 10 reliable interstate moving companies, along with the reasons these companies are at the top of the list.
1. Adams Van Lines
2. Pricing Van Lines
3. iMoving​
4. North American Van Lines
5. American Van Lines
6. U-Pack
7. Wheaton World Wide Moving
8. Mayflower
9. Two Men and A Truck
10. Allied Van Lines
The metric ton of extra paperwork that is involved in updating your new address, vehicle-related issues (plates, registration, driver's license), billing addresses, voter registration, and more
Surviving a series of long drives, with the knowledge that you can't just "run back to the old place" if you forget something
Fear that your possessions may be lost or damaged during the long-distance move
Ensuring that you get a fair price from the interstate moving company
Fortunately, there is hope for your interstate move. In the same survey, an overwhelming 94% of respondents said using a moving company to relocate to another state was "worth every penny."
Compare Interstate Moving Companies
| | | | |
| --- | --- | --- | --- |
| Company Name | Company Type | Local and Long-Distance Moves | Offers Auto Shipping |
| Adams Van Lines | Van line |              Yes |           Yes |
| Pricing Van Lines | Van line and broker |              Yes |           Yes |
| iMoving | Marketplace |              Yes |           Yes |
| North American Moving Services | Van line and brokerage |              Yes |           Yes |
| American Van Lines | Van line |              Yes |           Yes |
| U-Pack | Moving container company |     Long-distance only |           No |
| Wheaton Worldwide Moving | Van line |             Yes |           Yes |
| Mayflower | Van line |             Yes |           No |
| Two Men and a Truck | Van line and brokerage |             Yes |          Yes |
| Allied Van Lines | Van line |            Yes |          Yes |
Top 10 Trusted Interstate Moving Companies
Adams Van Lines is a professional interstate moving company that offers moving solutions through several companies operating in numerous states. If you need an experienced moving company with moving services at an affordable price, we highly recommend Adams Van Lines.
This company understands the need to be consummately professional in offering cross-country moving services, due to the stress that can be involved and the amount of paperwork and legal compliance required before the service can be rendered. They handle the heavy lifting for you throughout the process, from packing and loading to transportation, unloading, and unpacking, as well as providing convenient storage solutions for any items you're unable to utilize right away.
We love Adams Van Lines for its professional approach to interstate moves, ability to offload some of the stress involved, and handling the required documentation as well as legal compliance before they start moving your home or office. Its unique start-to-finish moving service approach is also a huge point in this company's favor.
Pricing Van Lines was established twenty years ago, starting out with limited resources but unlimited determination. Over the years, the company has developed into one of the leading companies in the moving industry.
They are the top moving company offering interstate moving services in the country, providing exceptional service at competitive pricing. Their services cover the whole moving process, from the planning stage to safely delivering your belongings to their ultimate destination.
Pricing Van Lines is a customer-centric company that always focuses on your needs first. A quick glance at their impressive testimonials confirms that this company delivers on their promise of satisfaction. Wondering how much it will cost to move with Pricing Van Lines? Contact us now to receive your instant and free online moving quotes.
One of the most trusted and respected companies in the moving industry, iMoving was created to address some of the worst issues people have with out of state moving companies. Their goal is to eliminate poor customer service, property damage, late appearances, and unexpected price increases on the most stressful day of many people's lives.
To accomplish this, iMoving has developed a unique working relationship with the country's leading long-distance moving services. The handpicked, carefully screened partners they work with must meet stringent guidelines for service quality, experience, and customer satisfaction – and they're removed from the iMoving network if their customer service scores drop below a certain point.
This allows iMoving  to offer a variety of interstate  moving services that include packing, storage, unpacking, special handling, commercial moving, and more. No matter your moving requirements, they have the skill and expertise to handle them.
On the iMoving website, you can check quotes from numerous movers in their network, review their services, compare prices, choose your preferred moving company, and can submit a reservation online.
4. North American Van Lines
North American Van Lines is one of the top cross country movers in the United States – numerous customers across the nation have rated this company as one of the best available. They are a great choice for an interstate move, as the company has been offering long-distance moving services for more than 85 years, and currently employs more than 1,500 local representatives in 50 states.
Are you in need of a full-service move? Do you need movers to pack your fragile items, disconnect and reconnect your appliances, and disassemble and reassemble your furniture? You can get all this and more when you work with North American Van Lines.
One thing we love about this company is the flexibility in ordering custom, personalized interstate moving services. Whether you just need someone to do the heavy lifting, or you want to put the entire process – from packing to final placement – in someone else's hands, you can order and pay for exactly the services you need.
North American Van Lines prides itself on being equally concerned with your needs and your budget. The company's website lays out all the options in clear, transparent language, so you know exactly what you'll get and what it will cost – with no nasty surprises waiting in the final bill.
Established in 1995 with just a couple of trucks and one location, American Van Lines has come a long way since. Today, this company is one of the leading nationwide moving companies, with a fleet of more than 70 moving trucks across 48 states. In fact, the company was recently awarded "America's Best Customer Service 2022" by Newsweek Magazine.
Most of the companies offering the same services as American Van Lines are brokers or broker-carrier hybrids that contract out part of your move, or the entire service, to other companies. However, American Van Lines is different. Whether you are looking for storage services, auto transport, or full-service moving, the company's experienced, licensed and certified, well-screened workers handle each part of your move.
AVL is dedicated to offering fair prices and customer satisfaction using a flat-rate pricing system, so you'll know exactly what you will pay. Instead of charging by the hour with additional fees for fuel or mileage, this company calculates your price based on the weight of your belongings and the timeline for your move.  You can request a quote from them online, and they will call, text, or email you with a competitive flat-rate quote.
While the national movers on our list of top interstate moving companies are all excellent, you may be looking for a more creative and affordable way to move. U-Pack, a moving container service company, is a great option for those looking to use a hybrid moving service that is highly affordable.
The way that U-Pack works is simple. The company delivers a shipping container to the place you're moving from. You pack (that's where the name comes from) your possessions into the container, and then a qualified, experienced U-Pack driver picks up the container and drives it to your new home.
U-Pack is best known for what it doesn't offer: additional fees. You won't be charged driver fees, fuel surcharges, or any other hidden costs on your final bill (provided you complete the necessary paperwork and return all equipment on time and in good shape). And you only pay for the space you use, so there's no concern about being overcharged.
More than one million people have used U-Pack as an affordable moving solution since 1997. This experienced company will ensure that your possessions arrive safely and securely at your new home.
7. Wheaton World Wide Moving
Wheaton World Wide Moving handles residential, business, government, and military moves across the country and beyond. Their services cover packing, transportation, unpacking, and any required storage.
Wheaton makes use of air-ride moving trailers that have protective pads, decking materials, plastic moldings, foam cushioning, straps, and walk boards to protect your delicate possessions on long-distance moves, including musical equipment, furniture, pool tables, fixtures, appliances, and even vehicles.
The company has been in the business since 1945 and is one of the first companies to have offered interstate moves as a professional service. Wheaton World Wide Moving has grown to more than 4,000 employees and 250 agents across the globe.
If you need a moving crew that delivers excellent service and performs a flawless out-of-state move, consider working with Wheaton.
You can get an immediate online moving quote from this company's website using its ballpark estimation tool, so you'll know roughly how much your move will cost before you get started. This tool is especially useful for those in the early planning stages. If you're moving soon and looking for a last-minute mover, Wheaton also provides Priority Relocation services.
Mayflower is one of the country's largest moving and storage services, and is also one of the most well-known companies in the moving industry.
Established in 1927, Mayflower has gone through several changes over time but is still regarded as one of the top movers on every list we've seen. The company has secured its place as a top-rated interstate moving company by employing a unique moving method.
Rather than simply moving your items from one location to another, Mayflower encourages customers to personalize their move. . The company offers a wide array of additional services that you can pick and choose from to get exactly the level of moving service you want, from full-service packing and unpacking to post-move cleaning and more.
There are no limitations to Mayflower's services, whether you need a local or state to state moving service. With a wide network of moving professionals, customizable moving solutions, and easy video chat estimates, you're sure to be satisfied with your interstate move.
Although it's now a full-service moving company with more than 350 locations around the world, Two Men and a Truck came from humble beginnings – the company was started in the 1980s by two high school students as an after-school business. Today, they are one of the most respected and recognized moving companies in the United States.
Two Men and a Truck are the "movers who care."  The company's focus on customer service ensures that you'll have a fantastic moving experience with them. They offer full-service, customizable interstate moving and local moving, as well as junk removal services and storage solutions.
Most locations for Two Men and a Truck charge based on weight and mileage for interstate moves, so your shipment's weight and your moving distance will dictate your moving price. And if you're not moving but need assistance with heavy lifting, you can hire the company to reposition large sofas, refrigerators or appliances, king-size beds, expensive and fragile pianos, or any other large, bulky items.
Allied Van Lines is a full-service interstate moving company that operates one of the world's largest relocation networks. This company not only works with a vast number of experienced, qualified agents (local movers) to satisfy your needs, but it offers excellent service as well.
One aspect that makes Allied Van Lines stand out is its moving estimate experience. In general, in-home moving estimates are the same from one company to the next, but Allied's fast and friendly estimates stand out among those we've experienced.
With a stellar in-home moving estimate process, exceptional customer service, and a wide range of services, this company delivers a top-rate interstate moving experience.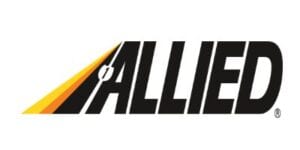 Visit the Top Interstate Moving Companies
| No. | Best Interstate Moving Companies of 2022 | Website |
| --- | --- | --- |
| 1. | Adams Van Lines | www.adamsvanlines.com |
| 2. | Pricing Van Lines | www.pricingvanlines.com |
| 3. | iMoving | www.imoving.com |
| 4. | North American Van Lines | www.northamerican.com |
| 5. | American Van Lines | www.americanvanlines.com |
| 6. | U-Pack | www.upack.com |
| 7. | Wheaton World Wide Moving | www.wheatonworldwide.com |
| 8. | Mayflower | www.mayflower.com |
| 9. | Two Men and A Truck | www.twomenandatruck.com |
| 10. | Allied Van Lines | www.allied.com |
Enter Moving Details and Get your Moving Quote in Seconds.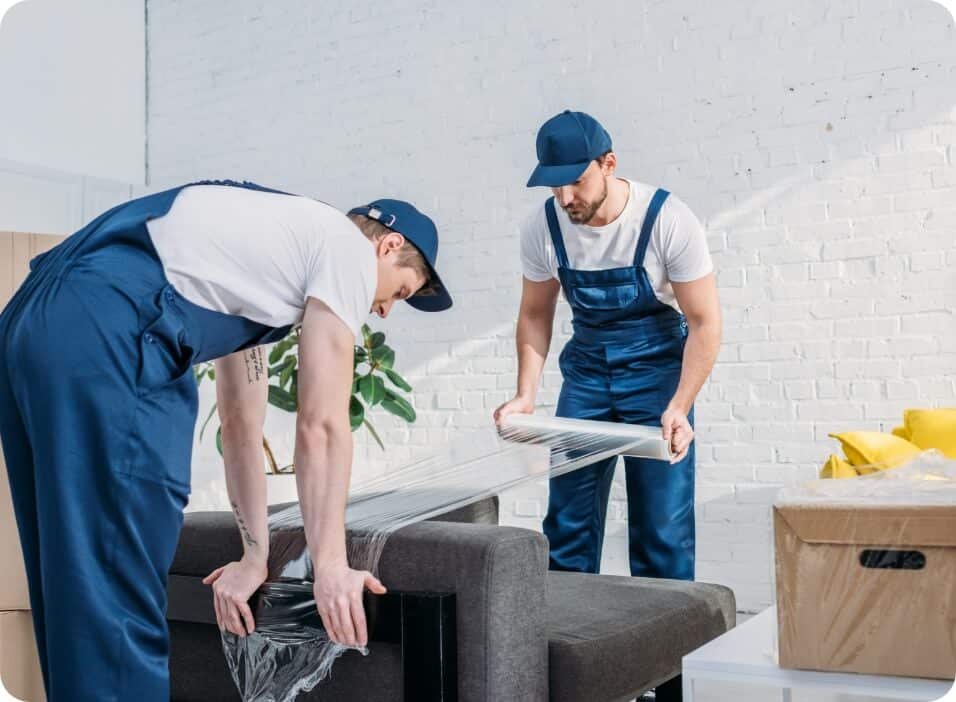 Connect with the Best Interstate Movers Near You Using MovingAPT
Using Moving APT to search for 'interstate moving companies near me' is the best way to plan your move. With over 20 years of experience, Moving APT is one of the most trusted name in the business. We only work with fully licensed and insured companies, so you can be sure that your belongings are safe throughout the entire moving process.
Planning a move requires a lot of coordination and can be very stressful. However, by using Moving APT, you can take the guesswork and tediousness out of comparing the hundreds of 'best interstate movers near you. 
Our database of professional movers are all fully licensed with the FMCSA and can provide a number of essential moving services such as packing, unpacking, long-distance transport, furniture disassembly, and more.
With offices in major cities and agents in every state, Moving APT can help you plan and execute a stress-free interstate move. We'll work with you to find the perfect moving company for your needs, get you the best free quotes, and provide full customer support every step of the way.
Get started today and see how easy it is to plan your interstate move with Moving APT!
Average Cost of an Interstate Move
Interstate moving costs are greatly dependent on your destination, and the number and weight of the items you are moving.
For a full-service interstate move with an average distance of 1,225 miles and an average freight weight of 7,400 pounds, the total costs are around $4,900.
If this seems high to you, it's important to understand that interstate moves are generally far more costly than local moves.
Local movers typically charge hourly rates. However, interstate movers must charge based on the shipment weight when moving across state lines and the distance traveled with your possessions.
For reference more specific example, a single-bedroom apartment move to Florida from Massachusetts would cost about $5,000. This, again, may vary depending on the exact moving distance and how many items are involved in the move.
Here is a rough estimate of what it may cost per 1,000 miles of interstate moving services for various home types:
Studio apartment: $1,400 to $2,300
One-bedroom apartment: $2,000 to $3,200
Two-bedroom home: $3,000 to $4,000
Three+ bedroom home: $4,500 to $9,500
You can find more details about the average cost of an interstate move on our website.
Frequently Asked Questions About Interstate Moves
Choose the Best Interstate Moving Company with Moving APT
As America's #1 interstate movers, Moving APT is here to guide you through the process of moving to a new state with the least amount of stress possible. Our moving consultants will listen to your needs and match you with the best state to state moving company to meet them.
Ready to find the right long-distance moving company for your interstate move? Contact us to get started today!