Don't want to exceed your budget? Go for labor-only movers and not full-service. These movers will concentrate on furniture disassembly, including loading and unloading of your entire goods.
Since moving labor providers are professionals, you can relax; knowing that your household belongings will be in good hands.
The company is your perfect choice for a moving labor provider since they possess many qualities. However, there are lots of other options available; but don't forget, movers majorly handle moving labor and don't handle transportation of your shipments; won't hold licensing, valuation, or insurance coverage. 
This makes it highly tough to figure out the legitimacy of a company, but reliable moving helper providers are often budget-friendly than hiring full-service movers.
Here's the full list of labor service providers:
1. iMoving
2. HireAHelper
3. Moving Help
4. Dolly
5. Moving Labor
Continue reading to see our complete list of the best moving labor providers in the nation. We also talked about the things to look for before hiring moving labor and the qualities of the best moving labor providers.
Our Recommended Top 3 Moving Helpers
More than 20 moving labor companies were researched by Moving APT and we gathered almost 540 quotes to determine the most affordable and reputable moving labor providers. We considered services offered, experience, availability, reputation, and a lot more to provide you with the best three options for your need. 
Top 5 Moving Labor Companies for your Move
Moving labors are scarce; obtaining quality information about a certain moving labor service provides you peace of mind that you are working with the best.
Make a comparison of moving labor providers to find out their exact hourly pricing and availability. Immediately you discover the ideal move help, you can check them out online in just 5 minutes. The moving labor companies discussed below are available for smooth moving experience. 
iMoving ranks the best amongst the top tens of moving labor service providers in the United States. The platform makes it easy to get an affordable moving estimate for your job. With a quote box on the homepage, you can get a quote for any service in seconds.
iMoving has a lot of services to offer, such as packing, loading, unpacking, unloading, and more, all at affordable prices. It means that, if you are looking for some packing assistance for one day or two and need the help of some moving laborers to help you, you can be assured that iMoving is the right place to get them.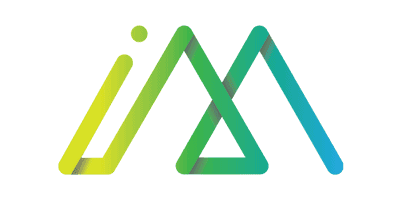 This company is more famous when you need assistance in packing moving boxes or loading a moving truck for half a day or beyond. It has the most locations than any other company on this list, works with only licensed and insured movers, and can assist with loading your moving truck, assembling your furniture, and so on.
Moving labors on HireAHelper come from different platforms including family-operated independent movers, national day labor chains, local moving labor companies, and full-service professional movers. HireAHelper works with over 1,000 locations all over 50 states. When compared, its next biggest competitor can be found in not up to 100 cities.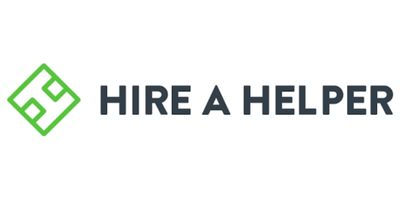 This company can help you find moving labor in your area; so, you don't need to spend money to reach farther helpers. You can look for the nearest movers and obtain their contact details at the same time. The easy payment method of Moving Help that enables customers to make online payments before the move is one of the company's greatest qualities.
They stand as intermediaries between you and moving labor services. All you need to do is to provide the payment Code to your moving helper at the end of the whole job, and the website takes care of the rest.
This online marketplace connects you up with standalone contractors for hourly moving labor. Dolly has limited locations of all the companies on our list, but it has some of the cheapest prices and performs greatly at some unique services such as retail delivery that can help even if you are not moving homes. Based on the city you currently live in, consider Dolly as one of your cheapest options for by-the-hour labor.
Dolly is well recognized in the moving labor business with a great focus on retail delivery. Your helper from Dolly will pick up items like dressers and tables that you bought at the store, transport them to your house, and assemble them. You don't have to queue, carry boxes, or handle tools.
This is another moving labor provider where you can hire professional, reliable, and affordable moving labor helps for your next move. Founded in 2004, MovingLabor.com has been serving the moving assistant needs of consumers ever since. MovingLabor.com determines to include integrity and reliability to the moving business even now when demands for moving labor are higher to support DIY moves of the consumers. They offer top-quality and affordable moving labor services to their clients without a middleman as available on the marketplaces.
The Following Table Displays The Best Labor Services Providers:
| No. | Best Labor Services Providers | Website |
| --- | --- | --- |
| 1. | iMoving | www.imoving.com |
| 2. | HireAHelper | www.hireahelper.com |
| 3. | Moving Help | www.movinghelp.com |
| 2. | Dolly | www.dolly.com |
| 5. | Moving Labor | www.movinglabor.com |
How Much do Moving Labor Services Cost?
Moving labor costs around $35 – $215 per hour, based on the kind of service required by consumers. Loading and unloading services are normally the least expensive, while donation pickup often costs more than moving labor service.  
The average cost of moving labor per hour
| | | | |
| --- | --- | --- | --- |
| Services | HireAHelper | Dolly | TaskRabbit |
| Loading & unloading | $64.02 | $80.00 | $45.11 |
| Moving (truck included) | $103.64 | $52.88 | $48.90 |
| Donation pickup & delivery | $216.64 | $47.25 | $35.75 |
| Packing & unpacking | $64.02 | Not offered | $38.85 |
| Worker type | Professional contractor | Amateur contractor | Amateur contractor |
What is Moving Labor and the Types of Services Available?
The best way to explain moving labor service and how moving labor help operates is to first discuss the whole house moving process and categorize them into four different moving stages that can be easily understood by even first-time movers. 
Phase 1 Packing:
This stage takes the most time during a house move since it consists of the task of packing all the household goods that are inside a house or an apartment. And you probably know that packing for a move takes most of the time on every moving checklist. 
Phase 2 Loading:
This is the stage when all the boxes you've packed, furniture that you've wrapped (usually disassembled in advance), household appliances you've protected, as well as other household belongings will need to be lifted, carried, and loaded into a moving truck. It is actually at this stage that you will need moving labor the most to prevent accidents on your moving day as it may cause different types of personal injuries and property damage. 
Phase 3 Transportation: 
This stage is when the loaded household goods are being physically hauled from one point to the other. Based on the distance involved, this stage can take some hours or days, even one week or more in some situations. During a DIY move, the moving vehicle will either be rented from a moving truck rental company or a borrowed pick-up truck from a friend. When you use full-service movers, the transportation of the household goods will be performed with a moving truck brought by the relocation company that you hired. 
Phase 4 Unloading: 
This is the last stage of the house relocation process when the goods are delivered to the new home. Just like stage 2, this stage also needs physical skills and efforts to safely unload the moving vehicle and take all the goods inside the new space, straight to their destination rooms.
Moving labor becomes necessary here, again for completing the house move successfully. If you decide to plan a DIY move, you will have to be careful of the stages mentioned above on your own – a tough task that may prove highly difficult than you initially thought, especially when you are sure you won't be able to trust the help of your good friends for some reasons. 
 If you are hiring a full-service out of state mover, the professionals will perform all these four (4) stages for you, thus reducing the huge moving stress from you and providing you enough time to handle other highly important tasks like bidding farewell to your friends. Surely, the disadvantage here is that you will be paying a higher cost for the comprehensive moving services. 
Things to Check Before Hiring a Moving Helpers
The important things to check are the qualities of the best moving labor providers. There are 4 keys to note in a moving labor company: 
Credentials:
You can start pointing out reliable local moving companies to consider by reading their reviews online. Immediately you have a list of trustworthy and potential moving laborers to work with, ensure that you check business names, license numbers, as well as the years of experience of the company. Then, check the Federal Motor Carrier Safety Administration (FMCSA) website or the Department of Transportation (DOT) of your state to confirm the license as well as other credentials. 
Local and long-distance availability:
Most relocation companies don't perform nationwide services, so you must locate the best nationwide movers available near you. if you are searching for the by-the-hour helper to assist you with a long-distance move, you also need to ensure that they have a location in both your origin and destination cities.  
Services:
Not all moving companies render similar services. Some companies might not offer packing and unpacking or loading and unloading but help with furniture assembly or charity donations. Find out to determine the available services for you before you obtain moving quotes. 
Cost: 
Locate a moving labor provider that suits your moving budget (just be careful of low ball prices and low-quality labor).
Advantages of hiring Moving Helpers
The ultimate benefit of moving helpers is that you can pick the actual type of moving assistance to get depending on your actual needs and personal preferences. Hence, you will enjoy the following:
Control:
You will have total control over the relocation process. You will be free of worries about movers not handling your belongings properly or running away with your goods without looking back. You will be giving instructions to your moving helpers on what to do as well as how to do it and you will drive your goods to your new home by yourself. So, there will not be any risks or awful surprises – the success of your move will be in your hands.
Flexibility:
You will get all that you specifically need. The moving helpers you hire will deliver personalized moving assistance based on your specific moving need and will only act as instructed by you.
Safety:
Your belongings will be taken care of by highly skilled professionals who have the right equipment and great experience in handling various types of moving challenges. There will be less risk of damage to your belongings or property, or personal injuries.
No financial surprises:
Your moving helpers will expect to be paid by the hour (and usually after completing the work to your satisfaction), so you shouldn't expect any hidden fees or additional charges. Your final cost is already known to you from the start.
No loss of money to cancellation:
All your money will be refunded (with no fee attached) if you cancel your moving order within 24 hours before the time scheduled to start the job.
It will cost less than full-service movers: 
You will save so much stress and effort as your moving helpers will be in charge of the heavy lifting so you can just relax and watch. 
FAQ about Moving Labor Services
How much should I pay to be moved by moving labors?
The cost of most moving labor services for loading and unloading is $40 to $80 per hour. Costs change based on a number of factors related to your move. First, weigh your options by comparing the cost of hiring movers for an out-of-state mover.
Does U-Haul offer movers for hire?

 
U-Haul doesn't have workers that offer relocation services, but it does link consumers with local movers through its online marketplace known as U-Haul Moving Help. But you can easily compare and get reliable local movers here.
Do I tip movers that I hire?
Yes, tip them just like you tip your waiter/waitress or barber. The general recommendation is 5% to 10% of your total for smaller relocations or $20 when they do a half-day work. Read our guide to tipping your mover to discover more. 
Do moving help providers also provide cleaning services? 
On our list, TaskRabbit for instance does, while others only offer moving-related services. 
Will my moving helpers relocate bulky goods? 
Lots of moving helps will move significantly heavy and specialized goods like safes, hot tubs, and pianos, but you will inform them in advance to booking their services, because additional manpower (and charges) may apply. 
Will my moving helpers drive the truck I rented?   
No, moving helpers often are prohibited from driving moving trucks by customers. 
Will my moving helpers provide the same service as local movers? 
In general, they will, but they may not perform disconnection and reconnection of appliances or remove curtain rods or televisions attached to walls. 
Can they unpack for me? 
Yes, so many customers hire moving helpers to help with the unpacking job, though they may not dispose of the used packing supplies.
How can I save costs when I hire moving labor?
If you would like to save money on your local move, your best choice is to take care of most of the work yourself. You can perform the packing and unpacking, and then bring in a professional moving helper for tasks you feel like it is beyond your capability, such as moving heavy items and loading or unloading heavy relocation boxes. 
If you are handling the packing of your items, ensure you have the entire work done before your movers arrive, because having a cleared space in your household enables them to work faster. This implies that you will save money, since moving labor companies often charge hourly- so having your laborers work less time means you will pay less. 
Remember that driving a huge rental truck for many miles and taking on narrow city streets is so much hard and often risky. Your move will be a lot easier and your items will be safer in the care of professional movers (and even cheaper, compared to other costs of DIY move), so, if you cannot handle a DIY move long distance, you may want to think again about hiring full-service long distance movers to handle your whole moving job.