Top Long distance Moving Companies of 2020
Looking for long distance moving companies? You are at the right place for directives. Moving can be an energy-draining activity. You may need to research the cheapest moving companies to get the best deals and also a seemingly awesome experience.
These companies can help you plan your move, pack and unpack your items and ultimately ensure that you safely receive all of your belongings.
If you are moving across state or country, you tend to first search for cheaper and top-rated long distance moving companies to select from.
Compare movers by a rating based on their quality of services and prices. Finding reliable moving companies should base on location and choice of move, and this is not limited to:
Full-service moving companies
Moving and storage containers
Moving van rental or truck rental
There are a number of them available to you. Read on to discover the best moving companies from each category to consider for your move.
What Services Do Long Distance Movers Offer in 2020?
Long-distance movers put a lot of time, energy, and effort into offering moving services to their customers. These long-distance moves could be to a different state somewhat close to the one that they are currently in, or they could be across the entire country.
Some moving companies will even take care of international moves of all lengths, working with other international companies in order to accomplish their goals in an effective manner.
While some of these companies differ from local moving companies, they may also offer local services to their customer base. They typically have a number of resources and services available that are focused on long-distance moving needs.
Their movers are specially trained so that they can take care of long-distance moves without too many complications or concerns. They have various sized trucks and plans in place that allow their movers to take care of multi-day moves.
Along with moving, many moving companies also offer freight moving services and storage options, in case you may have some sort of delay or your items need to be held in storage for one reason or another.
Long-distance movers also offer many of the typical services that are associated with moving companies, including packing services, unpacking services, moving supply sales, and more.
When you search for a moving company with the help of Moving APT, you can feel confident that you're getting all of the information about the companies that you get quotes from.
10 Best Long Distance Moving Companies in the US
While there are thousands of long distance moving companies, we focused our research and comparison on the top movers in three categories listed above to help you decide what method is best for your move cross country.
Each category of a move has its own pros and cons; hence, it is vital to decide right. After detailed research and reviews of the best long distance moving companies, here is what we recommend:
Full-Service Moving Companies
Full-service moving companies are the category of moving service that provides the most hands-off and custom-made moving experience. 
Choosing a full-service moving company is, without a doubt, the most comfortable but expensive moving experience. 
Our suggestions are discussed below:
This company is widely known for all kind of moves such as local, interstate, corporate, international, and most especially, long-distance moves. Jackson Movers is one of the leading moving companies in the United States.
The company works with the best representatives in the country as well as the whole world at large to deliver professional and high-quality relocation services.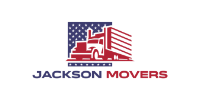 This company provides help to customers by helping them relocate on a budget with uttermost affordability.
The teams of experts with Jackson Movers are knowledgeable enough and will pilot you to a successful move. Jackson Movers possesses the required license of operation. The company promises to take you to your destination home regardless of the distance with no stress.
Parking services and storage, while your belonging is in transit, is also available with Jackson Movers. You can get an online moving estimate from this company and is almost accurate. You will never regret moving with Jackson Movers for your kind of relocation.
Website: www.jacksonmovers.com 
It can handle all types of moves
Packing and storage services available
Licensed and reliable movers
Help move on budget
Limited moving resource on the web
Low online presence
2. iMoving – The Best Online Moving Marketplace
Although this is an online marketplace and not a moving company, you can, however, find a reliable and reputable moving company that offers both local and long-distance moves here.
They can help you locate reliable and professional movers nearest to you and you can be sure you will be connected to the perfect company that matches your relocation needs and budget.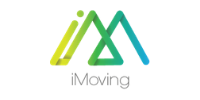 The details required of you to see the list of long-distance moving companies nearest to you is your current zip code as well as that of your destination home.
Among the criteria required from each moving company on iMoving are their experience, national certifications, insurance, and bond status before they can be allowed to operate as a national mover. iMoving also uses previous customers' ratings and reviews to judge how they recommend certain moving company to customers. 
This implies that you are safe to visit iMoving for your reliable and reputable moving company as they will get you the best deal. There is also an opportunity for you to make a comparison between movers so you can choose the perfect match for your relocation needs.
Website: www.imoving.com
Easy access to both domestic and international movers
Offers moving quotes from arrays of reputable movers
Many of add-on services
Highly useful online reservation tool
Delayed payment option to protect the customers
Consumers tend to enjoy flexible pickup dates
Available in nationwide except Alaska or Hawaii.
No insurance option except from the chosen mover
Can't think of others
Get a Free Quote
Enter Moving Details and Get your Moving Quote in Seconds.
This company continues to be one of the best moving companies in the moving industry that offers both local and long-distance moving services. 
The company has professionals in its moving crew that will listen to customers and help them with their relocation plans, move customers' possessions to their destination homes with no stress.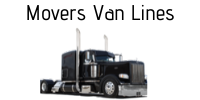 With a full understanding of how a long-distance move should be, the company will help you plan your move to make sure there are no lapses.
The company will handle your long-distance relocation at an affordable rate without compromising its standard. Their professional employees are always ready to answer your moving-related questions. 
Website: www.movervanlines.com
Offers both local and long-distance moving services
It offers helping hands to customer through strategic planning
Affordable moving rates
Excellent customer services
Not popular considering their quality service delivery
Low online presence
This company concentrates its efforts on delivering only the best nationwide relocation services to their customers. Pricing Van Lines understands the difficulties that come with interstate moves as well as the need for professionalism.
This is why they make sure they have the necessary moving equipment and experience to make the move as seamless as possible for you.
Pricing Van Lines will take you to your destination home whenever you are ready. The company takes charge of every part of the moving process with their professionalism in line with customers' requirements.
They partner with the best moving agents across the globe to deliver a successful move to their customers with no stress. They possess the license and insurance authorized by the Department of Transportation (DOT) as well as the Federal Motor Carrier Safety Administration (FMCSA).
You are guaranteed that you are moving with one of the best national movers when you choose to move with Pricing Van Lines.  
Website: www.pricingvanlines.com
Experienced and well-screened staff
Customized moving plans and execution
Helpful moving resources on its platform
It offers free no-obligation moving quotes
The competitive moving cost system
The competitive relocation prices from this company for long-distance relocation are why it becomes so popular among movers. 
Two Men and a Truck offers moving boxes and supplies such as bubble wrap, paper pads, tapes, packing paper, markers, and other packing materials to make sure you enjoy your transition. 
The company's customer service is one of the best in the moving industry. The moving services being offered by Two Men and a Truck proves that you can actually move across the country without breaking a sweat.
Website: www.twomenandatruck.com
Completive moving pricing system
It offers moving supplies to make your move easier
Many moving customizations
Equipped with enough movers to handle every move
Excellent customer support service
Some hidden fees may occur
No online moving quotes
This is another reliable and large moving company in the United States that has been offering relocation services to people for many years. 
You only need to go through some steps, and you will find yourself already in your new home in any part of the country.
Pack your belongings and load them into a ReloCube or a moving truck, and the company will haul it to your destination home safely. U-Pack presents you with the option to move long-distance with no stress. 
They help you join the quality service of a full-service moving company together with cost-effective moving truck rental to give you the best and cheapest long-distance moving options.
Website: www.upack.com
The best reliable company for a DIY move
Has a wide network globally
Packing, storage, and loading services available
Both long- and short-distance moves at their best
Cost-effective move
You must call to seal the deal on your quote
As a student or an active military member, you can benefit from U-Pack's discounts to cut out many hundreds of dollars from the company's already lower prices. Also, know that moving coverage is only required when you are relocating, and thus many people don't even consider it. We strongly recommend you learn about the different moving coverage available to you if you are planning to move soon.
This company sets the foundation for providing customers with effective and efficient customer service. This company sits at the top when it comes to the list of moving companies that prioritize customer satisfaction. 
United Van Lines is one of the biggest movers in the country, and it has more than 30 agents who work at the moving storage and local relocation centers.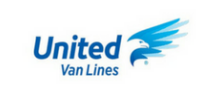 This implies that you and your possessions can be moved from one part of the country to another without any restriction.
With the different sizes of vehicles in the company's fleet, relocating business or home from one part of the country to another is made possible and done seamlessly. United Van Lines operates in 13 states and has its total number of agents doubled. 
With more than 5,000 moving trucks in the company's fleet, it will never disappoint you on any of your cross-country move. The only turn off from United Van Lines is that it does not move vehicles; however, its sister company (Mayflower) will handle vehicle relocation for you.
Website: www.unitedvanlines.com
Instant online quotes
Both short- and long-term storage available
Real-time shipment tracking
Affordable customized service
Mixed customer reviews
Do not cover the entire states of the nation
Mayflower earned licenses to provide relocation services across the country for both corporate and residential. The company already celebrated its 90 years in the relocation business in 2017. 
It is a sister company to United Van Lines and thus handles the limitation of relocating vehicles from one part of the country to another such as cars, SUVs, Trucks, and so on.
This company requires an on-site survey before they can offer you their free moving quote. 
Mayflower provides customers with "Track Your Truck" components, which enable them to have real-time updates on the location of their possessions, and it has above 250 local representatives to attend to your moving needs.
Website: www.mayflower.com
Long-time serving moving services in the country
Many additional services
Availability of moving and packing supplies
Effective online GPS tracking system
Free moving quotes
Excellent customer services
Non-uniform service in some locations
Can't think of others
This company has about 3,000 moving trucks in their fleet except for Nevada and Rhode Island and is readily available for moving services in other parts of the country. 
Atlas is one of the top moving companies in the country, and it has a few numbers of complaints from customers. 
The company offers various moving tools on its official website to make relocation a smooth and sweet experience for customers.
Atlas stands tall among other moving companies with its tool that enable customers to search for sales representative by supplying the zip and state code, as well as redirecting customers' call to a local rep. If you are planning a long distance move soon, Atlas is a great deal.
Website: www.atlasvanlines.com
Large number of moving truck in its fleet
Excellent customer reviews
The site is equipped with effective tools to help customers
Nationwide moving services
Transparent pricing system
Both short and long-term storage options available
This company provides customers with a Ballpark Estimate that enables customers to have an idea of how much their relocation would cost. This is a new and outstanding method of offering moving quotes to customers by Adams Van Lines. 
You can search for one of their local representatives for further details on the relocation after receiving the overall moving cost estimate.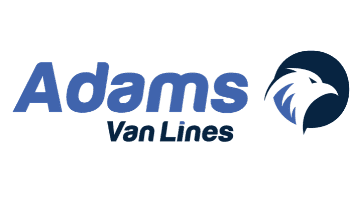 The company conducts its moving jobs with more than a thousand moving trucks and vans in its fleet. 
This company major in moving large families and corporations with its medium-sized moving trucks. Adams Van Lines holds the record of a moving company with less loss and damage complaints from customers. Adam's will handle your relocation job the best way it can if given the opportunity.
Website: www.adamsvanlines.com
One of the best platforms to get reliable moving quotes
Background-check movers
Trusted flat-rate pricing matching
Custom-made service for your move
Timely service delivery
Offers binding estimates
Excellent customer service
Pods are a great idea if you can't find a moving company that fits your needs or if you have some uncertainties in when you're moving. They're very flexible in terms of rental dates; most companies will allow you to rent by the week or by the month. That flexibility will allow you to work out specific details about when and where you will be headed, without worrying about things like cancellation fees or rescheduling movers.
Moving and Storage Container Companies
If you choose to hybrid your move, consider renting a moving and storage container. This category of moving service has been researched to be less expensive compared to a full-service move. 
However, it is more expensive than professional moving service. Below are some of the top moving and storage container companies:
This company is generally known as PODS. Although Portable on Demand Storage is typically known to be the top moving container and storage company that offers varieties of container options, it also offers qualitative long-distance moving services.
PODS customize your move to suit the distance you are traveling.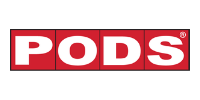 The company uses different types of moving containers to handle your local and long-distance relocation to allow for more comfort. PODS offers its services at a very competitive rate compared to its competition in a similar category.
PODS is your go-to company, especially when you know little or nothing about the destination home. Regardless of the distance of your move and how long it takes you to settle into your new home, PODS offer storage options to their customers.
Unlike other moving companies that will offer to move your possessions along with other clients in the same moving truck, PODS allows you to load, lock and unlock your container when delivered at your new home. This ensures no harm comes to your belongings while in transit. 
Website: www.pods.com
If you are looking for great storage solutions for families, individuals, and businesses planning to move on a long-distance, 1-800-PACK-RAT provides one of the best services. 
They are waterproof and all-steel storage containers with the doors which make the containers ideal as an ozone chamber for items that may got damaged by water or smoke 1-800-PACK-RAT is popular for its dedication to offering excellent customer services to its clients.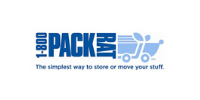 It partners with HireAHelper to serve its numerous customers with after-service delivery. Apart from offering storage container, 1-800-PACK-RAT also provides moving services at the most reasonable prices for long-distance move with professionals' hands throughout the process. 
The company offers one-month free rental and insurance package of about $10,000 free of charge to its customers.  
Website: www.1800packrat.com
U-Haul's U-Boxes offers moving and storage flexibility to consumers when it comes to storage and moving with containers. This comes at a great low-cost value compared to other moving and storage container companies. 
If you considering do-it-yourself (DIY) with storage container, this company stands tall amongst others. It has one of the most cost-effective options in the industry.
Customers are free to choose from U-Haul's U-Boxes to store or move their belongings at their pace. U-Haul's U-Boxes provides 24-hour customer accessibility to its climate-controlled and secure U-Boxes. While the company offers one size container (96 x 60 x 90), it can accommodate up to 2,000 pounds of items with its 257 cubic feet.

Website: www.uhaul.com/UBox
The availability of relevant moving equipment is one of the big reasons that professional movers are perfect at their job. You can simplify your DIY move by skipping the heavy lifting through the use of the moving equipment from a service provider.
How to Choose the Best Long-Distance Moving Company?
It is more challenging to choose a moving company for your long-distance move than a local move. You will be faced with a lot of difficulties when trying to choose a mover for your relocation, especially if you don't know what you are looking for or what factors to consider. 
No moving company will tell you it offers poor moving service. It is your responsibility to figure out the qualities you need in a mover and use it as your basis for hiring one for a smooth transitioning. Note that your preferred moving company must be familiar with the two locations. 
Here are some of the qualities to look for in a moving company:
1. Check their Reputation
Identifying the best long-distance mover involves checking their reputation with previous and existing customers as well as in the moving industry. Another way to find out the reliability of a moving company is by reading reviews from online review websites.
You can start with the reviews and ratings, but make sure you conduct other research to be sure of the moving company before you hire.
2. Check their Experience and Reliability 
Most of the top moving companies in the moving industry today have spent several years working on how to improve their process and services, eradicating mistakes and giving proper training to their staff.
There are some details that a moving company must focus on when handling a long-distance move, unlike in local relocation. They must possess extra paperwork and license when moving to another state. They must ensure they have everything figured out before they embark on the trip.
Hire an experienced moving company for your move and not those that are new to the business. The USDOT must properly license every moving company offering moving services.
Visit the USDOT website to know if a moving company is licensed or not. Their USDOT number will also be revealed on the site. You can also check with professional organizations such as the ones listed below if the mover is a member:
Better Business Bureau (BBB): Any mover who is a member of this organization can be trusted with your belongings.
American Moving and Storage Association (AMSA): This organization launched a program known as ProMover, and it makes sure each of its members offering relocation services is thoroughly checked.
3. Check their Affordability
Although it is normal for you to want to go for the cheapest option in the list of movers that you've contacted based on your plan to reduce expenses on your long-distance move. However, do not make the mistake of making price the only basis at which you choose a moving company.
There are other additional services that must also be considered when choosing a moving company with the most affordable price. Services like hoisting, temporary storage, packing, unpacking, disassembling and reassembling, custom crating, and so on are to be considered before you make your decision.
After considering all these factors that influence moving prices, then choose the one that won't stretch your budget further. Any company that offers ridiculously low prices should be avoided as it is a sign of a potential moving scam.
4. Check the Customer Complaint 
It is normal for a customer to have complaints occasionally; however, any moving company with too much complaint from customers should be avoided. You can find the ratings on long-distance movers on the FMCSA's official website. The Better Business Bureau is also a good place to check the general rating on any mover.
5. Check the Insurance
When choosing a long-distance mover to help with your move, it is important to check for insurance. Make sure there is valid coverage in both pick-up and delivery locations and that there will be full coverage on your belongings all through the long-distance relocation journey. 
You can also ask your moving company for your free relocation valuation. Make sure you request for moving quotes from at least five moving companies and compare their quotes, bear in mind that the cheapest option is not always the best option.
You only need to take your time to locate one out of the many moving companies that offer full moving service and insurance at affordable rates. Make sure the moving company you choose has enough knowledge on the long-distance move as there won't be going back once you hire them.
6. Check their Intuition 
There is always room for other factors that may not be mentioned in this list of factors to consider when choosing a long-distance mover. You are faced with a decision to be made, let your intuition also work for you.
If after conducting thorough research on moving companies and have screened out some of them but you are still left with like three more companies with similar qualities, you can then follow your instinct and choose one out of them.
7. Check for Fraud 
The moving business houses many con artists. Make sure you thoroughly research a mover before you hire them to save yourself from moving scams. Do not make any large or cash deposits to any mover that demand for such before the moving day. 
Moving companies that offer moving estimate online or over the phone can also be in for fraud – be careful. Avoid any mover that refuses to show you their license, certification, or any other relevant document. Avoid moving companies that uses rental moving trucks for their operations.
I'm confused, which one is now the best long distance mover?
If you are looking the best long distance mover, you are at the right place. At Moving APT, we know what it takes to move long distance with our experience. We are ranked first on the list of long-distance moving companies in the US. 
Moving APT has above 150 local representatives across the country, and we are known for the quality of moving service it renders.
We put our over two decades of experience to use when offering long-distance moving service to its clients with no hassle. We are fully insured, bonded, and licensed and will do a perfect job for you at an affordable rate without reducing the quality of service. 
We stand tall among others! We would do all it can to make sure customers have a smooth and stress-free moving exercise. We pride ourselves as the most trustworthy moving company when it comes to local, long-distance, corporate, and cross country moves.
We will offer you a highly competitive moving quote that cannot be matched by any other company in the moving industry. 
We offer customers' moving quotes that perfectly fit their moving budget without the company compromising its standard of service. There will be no need for you to lift a finger as the moving crew from Moving APT is well trained, and they know exactly what to do in every step of the process.
We also offer packing services along with its relocation service. Be rest assured that your move will be properly handled when you leave it to the hands of Moving APT. We are your first and the best choice, while others follow.
Some jobs are particular about how you utilize the funds that they provide for your relocation costs. In some cases, your new job may have an approved list of moving companies that they're willing to pay for you to work with. If that's the case, then you want to be sure that you choose from that list so that you're able to get the full amount that you want and need in order to make your relocation viable.
What is the Cost of Moving on a Long-Distance?
The distance of your move, the overall size of your belongings, and the type of services required will determine your moving costs. 
Expect to pay between $840 and $4460 for a long-distance move of a 1-bedroom or studio apartment. 
The price can vary based on the moving company. You will be paying around $2586 or $2863 on the average for a move from New York to Los Angeles. 
This average price is not the fact that prices may increase or decrease. Choosing low long-distance moving companies may come cheaper but may not offer you the same level of professionalism that comes with top moving companies as it also comes at a price.
How Much Does it Cost to Hire Long Distance Movers?
Long-distance movers have a variety of criteria that they utilize in order to determine how much your move is going to cost.
While local moves are usually calculated by the hour, long-distance moves are usually calculated by how much stuff you're going to be talking with you to your new location.
Usually, they will send someone to your home to take a look at everything that you plan on bringing with you in order to put together a quote that makes sense.
Long-distance moves take a lot of time, effort, and logistics in order to ensure that everything is taken care of properly. With the help of your movers, you will be able to determine a lot of information around your move and you'll work to take care of a variety of needs and concerns related to your move.
Because of that as well as travel time, fuel costs, wear and tear on the trucks, etc., your long-distance movers are going to be putting much more effort into a long-distance move than they would if they were dealing with a local move, hence the higher price tag associated with it.
A move that is within your state is going to cost much less than a cross-country move will. If you're looking at moving your apartment across the country, it's going to have a different price point than if you're moving a 5 bedroom house two or three states over. This is because of how much stuff you're going to be taking with you when you move.
Here are some numbers to consider based on historical data. An average one-bedroom move can be anywhere from $500 to $3500 depending on how far you're going and how much you have.
Two to three-bedroom homes can go from $1000 to $7000 (based on distance), and four and five-bedroom homes can be $2000 to over $8500 based on how far you're moving.
Additional services are also going to cost you additional money to take advantage of as well. If you would like a moving company to take care of packing and unpacking for you, it's going to come with an additional cost.
Also, if you are going to need storage for any period of time, you will need to consider the costs that will come with that.
When all is said and done, the final cost of your move is going to be calculated by weight and then any additional services are going to be added to that cost.
The quote will often have a minimum and maximum associated with it based on how much they believe it will weigh, allowing you to put together a budget that makes sense for what it is that you need to do and take care of.
If you know that you'll need storage, let your movers know during the quote process. Storage can accrue some extra costs, and you may need to pay a separate fee and sign a separate contract.
You also want to be sure that they'll have storage available for you. Have a vague idea of how long you'll need storage and you may be able to pre-pay, if that's what you want to be able to do.
Are national or local companies better for long distance moves?
Typically, a national company is going to have many more resources and people at their disposal than a local company will. Typically, anywhere from 5 to 10 individuals are going to be necessary in a long-distance move. National movers are going to be more likely to have employees in both your starting city and your destination city; this allows them to offer lower prices and to get things done more efficiently as well.
Do I pay a long distance moving company before or after my move?
You will need to pay some sort of deposit to "hold" your move. But, that deposit should be no more than 20% of the quote for your move. If a company insists that you pay the entire thing upfront (and you're not working with a broker or a facilitator that can protect your money), then you're more likely to get scammed.
How does a long distance move work? 
Different companies do it differently, but typically, there are several teams of people involved. One team packs up the truck; another team drives the truck, and a new team unloads the truck at your new place. With smaller companies, the team that drives the truck and the team that unloads the truck may be the same team.
How do I figure out if a moving company is legit?
Each moving company we listed is legit with many years' reviews from their satisfied clients. However, there are dishonest companies available in the market that you should be wary of. Below are the things to do to research and screen movers: 
Read customer reviews: You will find customer reviews on many movers' websites, but the movers get to decide which reviews get to stay on the site. We advise you to read customer feedback on third-party review websites to make sure you are not ready a part of the story.
Get proof of accreditation: Make sure you check the accreditation status of any mover you are researching with the Federal Motor Carrier Safety Administration or the American Moving & Storage Association. Although not all unaccredited moving companies are bad, you can generally rely on accredited companies. 
What is the main difference between a van line and a brokerage?
Moving companies are mainly in two categories: van lines or brokerages. Although the difference is not always obvious, and some companies are actually van lines and brokerages such as IVL, the mode of operation of the two is different. 
Brokerages: Generally, brokers do not own moving trucks or have their own moving crew. They rather outsource moving jobs to smaller companies they can rely on. When you work with a brokerage for your move, the moving team that comes to your house to pick up and deliver your goods will be the staff of a local moving company. 
Van lines: Van lines own moving vans and have their own employees for hire, so when you schedule your move with a van line, your moving crew will be direct employees of the company you hired. 
Which one should I get: an online estimate or an in-home one?
You can get a great baseline to work with when you are making a comparison between moving companies through an online estimate. However, you must make sure you get an in-home estimate from your screened two or three preferred moving companies before making your final decision.
Just a little information is needed to get an online estimate, which includes your starting point and destination, the size of your home, and your preferred moving day/time. 
In-home moving estimates get to the bottom of your specifics and give you the possible accurate information regarding your estimate. The moving company representatives will arrive at your home, carefully inspect everything, and keep a note of goods that may require extra care or time to move.
That is when they are able to come up with a more accurate moving estimate, which you can take as a basis for planning your moving budget.  
How much does hiring long-distance moving companies cost?
Averagely, expect to pay around $300 to $1,500 to hire professional movers for a local move based on how big the move is. About an average of $2,400 and $5,000 will be paid for hiring long-distance movers based on the distance and size of the move. Cross-country moves will cost more than relocating to a neighboring state.
How do I pick the best long distance moving company?
All moving companies pride themselves to be the best at their job, so it is your responsibility to come up with a list of qualities and/or criteria that will serve as a guide in deciding the best long-distance movers for your move a smooth moving experience.
Final Words
Perhaps you are on the verge of relocating to a near apartment or office space, and you can't seem to find the best long distance moving companies; this list might just be a good start. Do careful scrutiny of your options and decide the one that best suits your needs. A wonderful experience awaits you because moving with movingapt.com shouldn't be stressful after all.