Top Long Distance Moving Companies
Looking for long distance moving companies to handle your move? You are at the right place for directives.
While choosing the best long distance movers can be challenging, Moving APT makes things easy for you.
We streamlined the process by researching and reviewing top movers in the United States and came up with the best 5 moving companies for long distance move.
We considered their professionalism, price, and customer service.
Top 3 Recommended Long Distance Movers
Read on to discover the best long distance moving companies for your move and other moving tips to help you choose the best movers.
The 5 Best Long Distance Moving Companies in the US
We reviewed 5 of top long-distance moving companies based on their service delivery, cost, customer service, locations, and much more.
Below are our picks:
This is a leading long-distance moving company that offers moving help to many homes in different parts of the United States. If your move involves a long-distance and you need an experienced and affordable moving company to move you, consider Adams Van Lines the best fit for this task.
Their excellent customer service care is what makes the long-distance move an easy task for customers as they assign one point of contact for all your moving needs. 
The company understands the need for professional skills when moving long-distance. They are often stressful and require much documentation and legal agreement before the service can be delivered.
Adams Van Lines will take care of your packing, loading, transportation, unloading, and even storing your household goods if required.
If you are moving abroad, this company will connect you with the most reliable and trusted long distance movers available. They have professionals who know exactly how to organize this type of move.
Pricing Van lines is highly connected to trusted moving representatives all over the nation to eradicate the stress from your move. The company will send professional packers to your location to assist you with excellent packing service.
We find out that Pricing Van Lines movers are the best in providing long-distance moving services at a great and affordable price when compared with other brokers. 
This is a reliable and highly respected platform in the moving industry. This company's long distance services are well organized to give customers peace of mind.
This ensures that their household goods will be handled carefully and in a professional manner by our movers. They provide different types of long-distance moving services, such as storage, packing, unpacking, special handling, commercial moving, moving quotes, and so on.
Regardless of the requirements of your move, iMoving has the perfect skill and expertise to take care of them. The great working relationship with top long-distance movers in the industry is one of our strengths.
The company stands out among the competitions because of its experience on the job as well as its top-quality service delivery. 
This option is perfect for people that would like to use a hybrid service. It is a moving container company.
Although the long distance moving companies on our list are the best at their work, U-pack is a great choice for people in need of a more creative as well an affordable way to move.
U-Pack's services are fast, convenient, and unique; that is why it is one of our top long distance movers as they offer quick and successful completion.
You will pay for space you use from the unit you rent from U-Pack, which helps eradicate pricing assumptions and takes away the worries of being overcharged.
United Van Lines is one of the largest and best moving companies in the country. It works with more than 30 agents who are employees at storage and local moving centers.
This implies that the company can move you and your household goods across the country with no restriction. United can move homes and large corporations to any part of the country because of its wide fleet of various sizes of moving trucks.
United Van Lines operates within 13 states and has twice the number of local agents available. The company has never had complaints about disappointment on a long distance moving job due to lack of vehicle as it has more than 5000 moving trucks in its fleet.
The Following Table Displays The Best Long Distance Movers:
| No. | Top Long Distance Movers of 2020 | Website |
| --- | --- | --- |
| 1. | Adams Van Lines | www.adamsvanlines.com |
| 2. | Pricing Van Lines | www.pricingvanlines.com |
| 3. | iMoving | www.imoving.com |
| 4. | U-Pack | www.upack.com |
| 5. | United van lines | www.unitedvanlines.com |
Enter Moving Details and Get your Moving Quote in Seconds.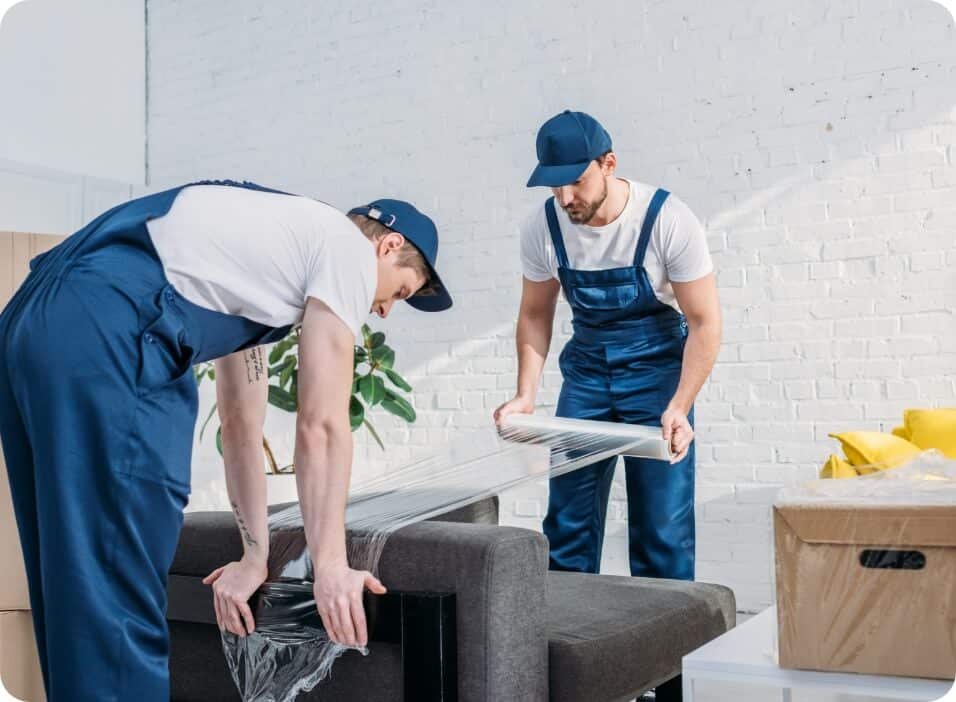 What is the Cost of Moving on a Long-Distance?
The distance you are moving, the total size of your shipment, and the type of moving services needed will determine the costs of your move. Prepare about $840 and $4,460 to move a one-bedroom or studio apartment on a long distance.
For convenience sake, if we say you are moving to another city that is 1,000 miles far from your current location, then the following moving average price may apply: 
Studio apartment: The average weight of household goods found in a studio apartment is 1800 to 2000 pounds, and if you are moving from one and your destination home is just located 1,000 miles away, then you should prepare a minimum of $1,500 to move, excluding any additional services.
One-bedroom apartment: The average weight of household goods found in a one-apartment is 2500 to 3500 pounds, which implies that you should prepare to pay about $1,800 and $2,500 to move cross-country with no additional moving services. 
Two-bedroom home: The average weight of household goods found in a two-apartment is 5000 to 6000 pounds, which implies that you should be prepared to pay about $3,500 and $4,200 to move to a place that is 1,000 miles away from your current location with no additional professional moving services added.
As a student or an active military member, you can benefit from U-Pack's discounts to cut out many hundreds of dollars from the company's already lower prices. Also, know that moving coverage is only required when you are relocating, and thus many people don't even consider it. We strongly recommend you learn about the different moving coverage available to you if you are planning to move soon.
Updated Pricing for 2021 Moving Cost Calculator by Distance
Calculate Your Long-distance Moving Cost
How Much Does it Cost to Hire Long Distance Movers?
Long-distance movers have a variety of criteria that they utilize in order to determine how much your move is going to cost.
While local moves are usually calculated by the hour, long-distance moves are usually calculated by how much stuff you're going to be talking with you to your new location.
Usually, they will send someone to your home to take a look at everything that you plan on bringing with you in order to put together a quote that makes sense.
Long-distance moves take a lot of time, effort, and logistics in order to ensure that everything is taken care of properly. With the help of your movers, you will be able to determine a lot of information around your move and you'll work to take care of a variety of needs and concerns related to your move.
Because of that as well as travel time, fuel costs, wear and tear on the trucks, etc., your long-distance movers are going to be putting much more effort into a long-distance move than they would if they were dealing with a local move, hence the higher price tag associated with it.
A move that is within your state is going to cost much less than a cross-country move will. If you're looking at moving your apartment across the country, it's going to have a different price point than if you're moving a 5 bedroom house two or three states over. This is because of how much stuff you're going to be taking with you when you move.
Here are some numbers to consider based on historical data. An average one-bedroom move can be anywhere from $500 to $3500 depending on how far you're going and how much you have.
Two to three-bedroom homes can go from $1000 to $7000 (based on distance), and four and five-bedroom homes can be $2000 to over $8500 based on how far you're moving.
The availability of relevant moving equipment is one of the big reasons that professional movers are perfect at their job. You can simplify your DIY move by skipping the heavy lifting through the use of the moving equipment from a service provider.
Additional services are also going to cost you additional money to take advantage of as well. If you would like a moving company to take care of packing and unpacking for you, it's going to come with an additional cost.
Also, if you are going to need storage for any period of time, you will need to consider the costs that will come with that.
When all is said and done, the final cost of your move is going to be calculated by weight and then any additional services are going to be added to that cost.
The quote will often have a minimum and maximum associated with it based on how much they believe it will weigh, allowing you to put together a budget that makes sense for what it is that you need to do and take care of.
Enter Moving Details and Get your Moving Quote in Seconds.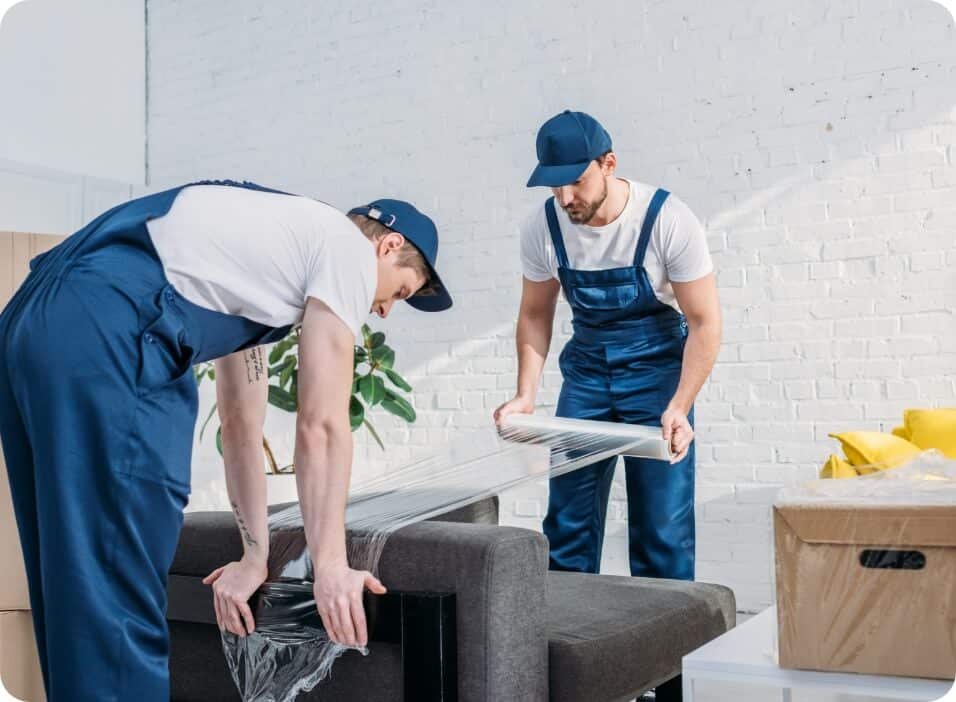 What Services Do Long Distance Movers Offer in 2021?
Long-distance movers put a lot of time, energy, and effort into offering moving services to their customers.
These long-distance moves could be to a different state somewhat close to the one that they are currently in, or they could be across the entire country.
Some moving companies will even take care of international moves of all lengths, working with other international companies in order to accomplish their goals in an effective manner.
While some of these companies differ from local moving companies, they may also offer local services to their customer base.
They typically have a number of resources and services available that are focused on long-distance moving needs.
Their movers are specially trained so that they can take care of long-distance moves without too many complications or concerns.
They have various sized trucks and plans in place that allow their movers to take care of multi-day moves.
Along with moving, many moving companies also offer freight moving services and storage options, in case you may have some sort of delay or your items need to be held in storage for one reason or another.
Long-distance movers also offer many of the typical services that are associated with moving companies, including packing services, unpacking services, moving supply sales, and more.
When you search for a moving company with the help of Moving APT, you can feel confident that you're getting all of the information about the companies that you get quotes from.
If you know that you'll need storage, let your movers know during the quote process. Storage can accrue some extra costs, and you may need to pay a separate fee and sign a separate contract. 
You also want to be sure that they'll have storage available for you. Have a vague idea of how long you'll need storage and you may be able to pre-pay if that's what you want to be able to do.
FAQ About Long Distance Move
Perhaps you are on the verge of relocating to a near apartment or office space, and you can't seem to find the best long distance moving companies; this list might just be a good start. Do careful scrutiny of your options and decide the one that best suits your needs. A wonderful experience awaits you because moving with dev2.movingapt.com shouldn't be stressful after all.