If you're planning a move to the great state of Tennessee, then you have all kinds of things to be excited about, especially if you're a country music fan. Tennessee is known for being a state of Southern hospitality, a prime example of what America's heartland looks like.
Before you begin packing things up, getting in touch with moving companies, and breaking out the handy old moving cost calculator online, you are sure to be researching everything you can about your new state before your move commences. After all, who doesn't look things up for something they're excited for?
While you're reading up on Tennessee and preparing for life in your new town, you might also be wondering how the cost of living there stacks up compared to your current city. How do you figure out the cost of living somewhere, anyway?
You don't have to do too much work in that department, because most of the information is freely available online. All you need to do is find the information, study it, and determine if a move to Tennessee sounds like something that will be able to help you improve your financial situation and overall quality of life.
If you think a move to Tennessee is something that could be beneficial to you, then you're in for a treat, because there is plenty to love about the home of country music!
Enter Moving Details and Get your Moving Quote in Seconds.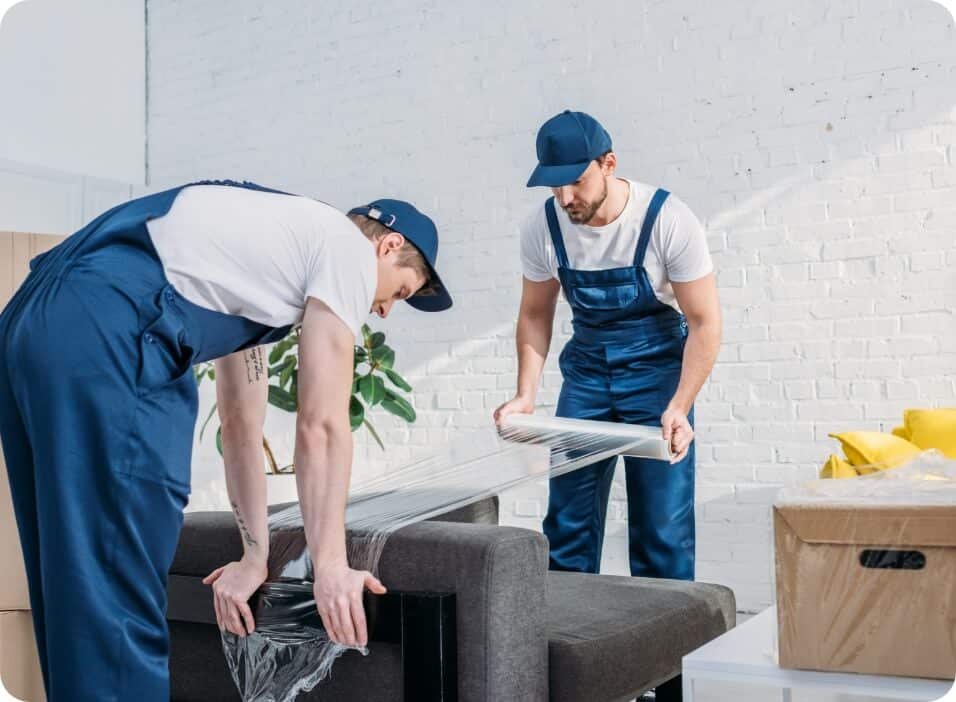 What is the Price of a Home in Tennessee?
If you're planning a move to Tennessee, then you're obviously going to be wondering what the home purchasing or renting costs are like. Housing prices in Tennessee can vary wildly depending on the size of the home you're thinking of buying and the city that it is located in.
While the first point is fairly obvious when buying any home, the second is a big point to consider. If you want to live in the more populated cities in Tennessee, like Nashville, Chattanooga, or Knoxville, prepare to pay quite the hefty premium compared to home prices in the rest of the state.
In Tennessee, the average home value comes in at around $170,800 for people looking to purchase a home. If you're thinking of renting, then you'll be happy to know that rent prices in Tennessee tend to be quite a bit lower than in other parts of the country.
In Tennessee, you can expect to pay around $850 per month for rent, a cool $300 less than the national average of $1,175 per month.
How Much Do Utilities Cost in Tennessee?
Another big thing you need to factor in when figuring up the cost of living for a place, and coming up with a budget to fit that cost of living estimate, is to consider your monthly utility bills. After all, it is very difficult to live comfortably in this day and age without electricity and water!
In Tennessee, the average monthly electricity bill is around $123.30. This is just a slight step above the country's average, which is $111.67. In total, most Tennessee residents pay around $145 a month for their utilities in total.
What's the Healthcare Costs Like in Tennessee?
Tennessee really doesn't see much change from the national average when it comes time to think about healthcare costs. In some areas in Tennessee, the cost for healthcare is a little higher than others. One such example is in the Nashville region, where healthcare prices can go up to 7% above the national average.
Surprisingly, in the nearby city of Chattanooga, the cost of healthcare is around 4% lower than the national average, and Knoxville clocks in with a whopping 16% less than the national average! Depending on where in Tennessee you choose to put down roots, you could find great prices on healthcare options for yourself and your family.
What is the Cost of Higher Education in Tennessee?
Got dreams of going to college and pursuing the career of your dreams in Tennessee? There are more expensive options and much more affordable options open to people in Tennessee.
One thing that is thankfully much less expensive in the Volunteer State is the cost of student loans, which are much less here than in many other states in the nation. Your tuition will vary depending on your school, though. You can find tuition as affordable as $13,006 if you plan to study at the University of Tennessee Knoxville, or all the way up to $73,150 for tuition to study at the renowned Vanderbilt University.
Basically, if you're thinking of checking out your options in higher education, you are sure to find an option that can suit both your finances and your interests in Tennessee.
What Are Taxes Like in Tennessee?
Taxes are done a little differently in Tennessee than they are in most other parts of the country. First of all, there is no income tax in the state, meaning part of your check isn't sent to Uncle Sam every few weeks.
You will notice, though, that there is a small 2% tax on interest income and dividends, but this is not going to be part of the law any more in 2021 when it is set to be repealed.
The sales tax you find yourself paying in Tennessee will be different depending on which county in the state you are in. For the most part, sales taxes in the states stay in the 8.5%-9.7% range, with some counties imposing higher sales taxes than others.
Enter Moving Details and Get your Moving Quote in Seconds.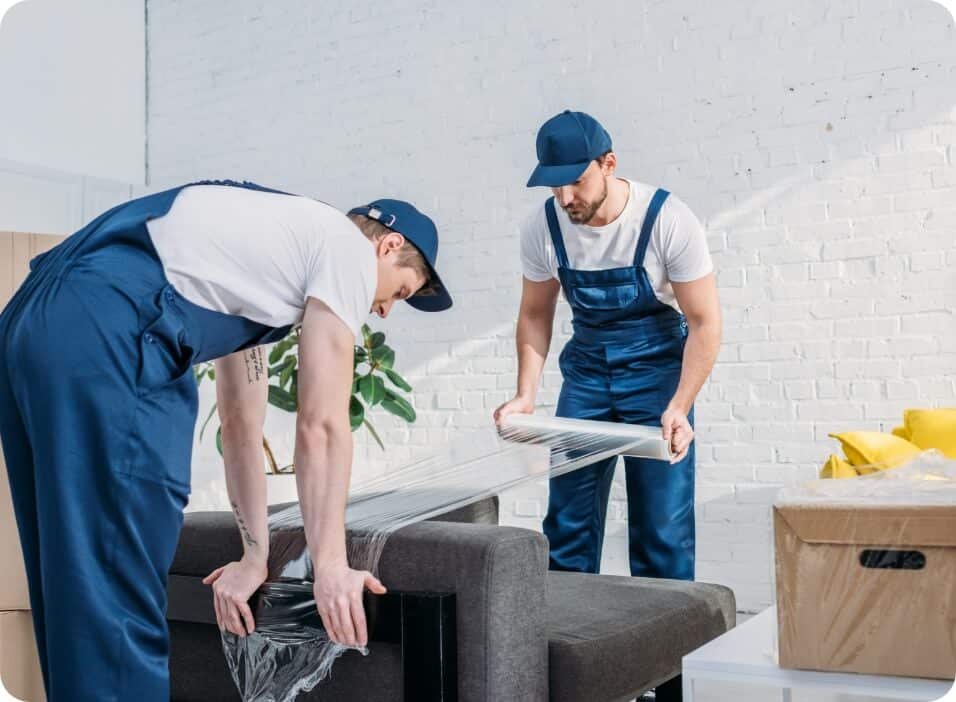 What Are the Prices of Groceries Like in Tennessee?
Once you've got your housing situation figured out after getting to Tennessee, it will be time to stock your new fridge, which means planning a trip to the grocery store.
Not only is this a good chance for you to explore grocery stores in your new area, but you can also get a good idea of the prices of some of your favorite items in these stores.
Thankfully, getting groceries in Tennessee is a much more merciful experience than it is in some other states in the country. While overall food prices can vary quite a bit depending on which Tennessee city you're in, you can still expect to normally be paying below the national average.
For example, in Memphis, you can expect to pay about $2.48 for a case of a dozen eggs, and around $3.20 for a gallon of milk. On the other hand, you can go to Chattanooga and pay $1.92 for the eggs and $3.09 for the milk.
The prices you end up paying for your groceries are going to be mostly influenced by where you choose to live, so keep this in mind when you are deciding on housing options in Tennessee. 
Comparison between Home value and Rent in the five largest cities in Tennessee
Frequently Asked Questions About Tennessee
Still, got questions about the current situation of the cost of living in Tennessee? No problem, simply check out some of the questions often posed by people who have wondered about the exact same thing, along with the answers to those questions.
What is the minimum wage in Tennessee?
Unlike the majority of states in the rest of the nation, Tennessee has no official minimum wage. At the moment, the federal minimum wage remains at $7.25 per hour, so many entry-level jobs might start off with this pay scale.
What are some of the highest paying jobs in Tennessee? 
Looking to get into the best career possible so you can really maximize your enjoyment of life in the Volunteer State? Some of the highest paying jobs in Tennessee include such positions as surgeons, psychiatrists, orthodontists, physicians of family medicine, obstetricians, gynecologists, and general physicians.
If you have an interest in the medical field, you're sure to find that there is going to be a lot of demand for you in Tennessee.
What are the main reasons I should consider living in Tennessee?
Tennessee has a lot of things to love about it, not all of which include the obvious, such as the lower cost of living compared to the national averages and the lower cost of housing.
There are also all kinds of historical landmarks scattered throughout the state for your learning enjoyment, plenty of beautiful, natural areas, and of course, some of the more relaxed tax laws in the country. What's not to love?
How much savings do you need to live in Tennessee comfortably?
According to an estimate by the group, a family of 2 adults and 2 children in Nashville would need a combined income of $79,288 annually, or $6,602 monthly to live comfortably. Living in Nashville costs several thousand more annually, unlike the other two biggest cities in Tennessee. 
Is it a good idea to move to Tennessee?
You are likely to ever think of considering moving to Tennessee as a good idea. That is if you are looking for a place with a low cost of living, southern food, beautiful scenery, cheap tax, and music.
As you think about your future, you are likely to think about living in other places with more beautiful and attractive benefits. 
Why is living in Tennessee so cheap?
Living in Tennessee is reasonably cheap, unlike the other parts of the country. The 86.5 living index is lower than the national average, which is at 100. This is usually because most of the state is in remote areas and lacks a state income tax. 
What town is the poorest in Tennessee?
Newport is the poorest Tennessee town to live in. This is because of the low income. The city's population is 6,757 and has the first lowest average household income in Tennessee and the first highest rate of poverty. 
Are property taxes in Tennessee expensive?
Some of the lowest property taxes in the United States can be found in Tennessee. The average yearly property tax paid by Tennessee homeowners is $1,120, almost half of the national average. The median effective rate for property tax in the state is 0.74%.
What income is considered low in Tennessee?
Household income in Tennessee is at or under 250% of the Federal Poverty Level (FPL). That is $43,100 per annum for a family of two, $65,500/annum for a family of four.
Country Living in America's Heartland
If you like the idea of living right in the heartland of the United States, soaking up Southern hospitality, and enjoying taking in all of the country and blues music culture you could possibly ask for, then Tennessee could be the perfect place for you.
Once you're comfortable with your finances and how they could benefit from a move to Tennessee, you might be excited about getting your move underway.
When you feel like the time is right, pick up the phone, get in touch with your preferred cross country moving company, and start packing up, because the beautiful Volunteer State is waiting to welcome you with open arms.
Regardless of where to you are moving to in Tennessee, packing your entire household belongings into moving boxes onto a moving truck and transporting them to another location is so much stress. Staying organized is daunting enough, not to talk of the effort-demanding tasks of moving heavy furniture, loading and unloading, cleaning, renting the truck, decluttering, and so on.
Choosing the right Tennessee mover can simplify the whole moving day stress. With the research performed by Moving APT, you can save time of the need to screen moving companies and yet find the perfect solution with your budget range.