Have you ever had to move an entire home's belongings on your own? If so, then you know how easy the task seems at first and how difficult it actually is. Once you've begun the process of facilitating your move, it's easy to get overwhelmed and feel stressed due to everything that needs to be handled.
Along with the emotional turmoil that can be caused by leaving behind a beloved home, physical labor can also take a toll.
There's a lot to do in order to get your move up and going – packing items, scheduling, running errands, and so on. Homeowners considering doing everything on their own may want to consider the overall cost to hire movers and how they can save time, money, and frustration by working with moving labor professionals and renting a truck.
What's Moving Labor?
If you're not keen on hiring a full moving service, moving labor services are a popular and cost-effective option. By using moving labor professionals, you will gain more flexibility when it comes to your move and can get as little or as much assistance as you need.
These professionals offer various services, so you can choose what works best for your specific situation. They take the hassle out of moving your belongings and make it easy to get everything moved into your new home, no matter where it is.
Save money by scheduling your move for mid-week, mid-month, and during the off-season of the year. The busiest times of the week are weekends; the beginning and end of the month are the most common times for people to move. "Off season" is February through April; October; and November.
If you schedule during these slower periods, you may be eligible for discounts or you can negotiate the price of your services with more success.
How Does Hiring Moving Labor Work?
Once you've determined to work with moving professionals, it's time to handle the other details of your move. When using labor professionals, you can either have them provide transportation or get transportation of your own.
Depending on how many items you have to move, there are plenty of options available in order to get your belongings to their destination.
On the day of your move, the moving team you're working with will arrive at the home and assist in whatever you need help with. Typically, moving laborers charge by the hour so it is in your best interest to be efficient, organized, and timely.
The price will also be affected by your location, travel fees, and how many items they will be moving.
Moving Labor Services
Even though you won't be using a full service moving company, you can get help from professionals and make sure that all of your items are kept safe and every part of your move goes smoothly.
Moving labor experts have skill and provide you with various different services that can be used to make moving easier and reduce the risk of harm to belongings and individuals in the household.
1. Packing & unpacking
When you have a big home or a lot of items, packing everything could simply be a hassle. Instead of going through the stress of getting everything organized, professional movers can pack up your belongings and ensure that they're safely transported to your destination.
These professionals may also offer unpacking services, so you can get to your new home and settle in much quicker than you would if you had to unpack items on your own.
One of the popular threads with every Two Men and a Truck location is the hourly pay. Taking more time to pack your belongings will result in you paying more.
2. Loading & unloading
Packing everything may be a challenging process but so is loading the moving truck. Loading services are very popular, as furniture pieces and boxes can be heavy and moving them to the truck can be painstakingly difficult.
Professional movers can load your items properly so you don't have to risk injuring yourself during your move. Unloading services are often used for the same reason – getting all of your belongings inside your new home with no damage, hassle, or injury risk to household members.
3. Disassembly & reassembly
Some items may be too wide or large to fit through the doorways of the home, but moving experts know a way around this – disassembling the item.
Extra-large items are often disassembled in order to make it safer to transport them to the new home as well, preventing damage from occurring while on the road.
Homeowners can also opt for reassembly services, in which your disassembled items are put together so they can be functional assets in the home and you don't have to struggle to figure out where everything goes.
4. Special care
Not every item fits inside of a box or loads onto a truck as easily as others. If you have sculptures, heavy furniture pieces, or fragile items, you can request special care services from movers.
This add-on ensures that your items are given extra care to ensure that they get to the home with no damages or delays.
Check our best state-to-state moving guide to see if other moving companies could offer you a better deal after you receive your moving estimate from Two Men and a Truck. Sadly, this company doesn't offer price matching, so there won't be a chance for you to reduce your moving estimate with an offer from another mover. But if you focus on your budget, you can just go with the best offer you get.
How Much Does It Cost to Rent a Moving Truck?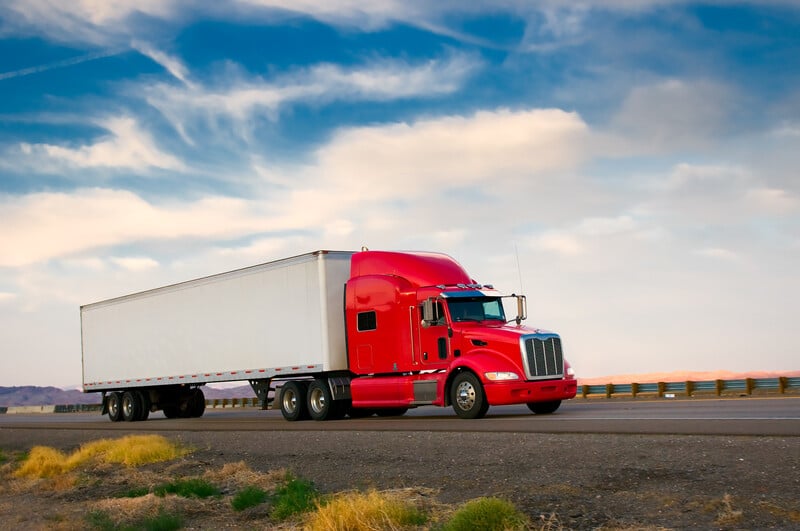 One of the questions homeowners often ask is how much it costs to simply rent a moving truck instead of getting full services from a moving company.
There are several factors that come into play when it comes to your moving costs, so let's explore the costs of renting a moving truck for local moves and one-way trips.
1. Local moves
Local moves can vary greatly in price based on the distance between homes as well as what base fee the company charges. The typical charges you should expect to budget for include the base rate for renting the moving truck, any mileage fees you're likely to incur, the cost of fuel, damage protection, a deposit, and any applicable taxes.
Along with these fees, you may be responsible for an environmental fee as well, which covers environmental factors outside of your control. If you're going to need any additional services added to your move, such as equipment to help you move items, you should also budget these.
2. One-way moves
When renting a truck for a one-way trip, you will be able to return the rental truck at a nearby destination instead of to the original rental facility. Pricing is similar, so you will need to budget for the base fee of renting the truck, fuel costs, environmental and damage protection, applicable taxes, and a deposit.
While the breakdown of costs is similar, you should keep in mind and budget for additional fees based on additional services or equipment you will need. Traveling long distances increases the likelihood of damage to items, so insurance should also be considered when packing and transporting items on a rented truck.
Companies from which you can hire two men and a truck may also offer moving truck rentals if you prefer to move your items yourself. Since people aren't always relocating (and there are some slow times of the year), moving companies will typically offer multiple services, rentals, and other such things in order to keep paying their team.
Look on the company's website or call them to see what other services and rentals that they offer.
Do I Need to Worry About Extra Fees?
Many homeowners are worried about surprise fees popping up at the end of a move. To be prepared, it's important to know exactly what may be added to your bill. Some fees you may encounter when working with moving professionals include:
Long carry fee: Long carry fees may apply if your movers have to travel a predetermined distance from the moving truck to the front door.
Elevator fee: An elevator fee applies when members of a moving team must travel up or downstairs if there is no elevator in the building or if it is out of service on the day of your move.
Extra stop fee: If you have several stops to make for your items on the way to your new home, an extra stop fee may be added to your bill.
Storage fee: Delays in your move could be pricey, leading to storage fees that are applied when your items stay on the truck longer than the specified duration.
You can also encounter fees when renting a moving truck. The fees that may be added to your bill include:
Truck damage: If anything goes wrong with the moving truck while it's in your possession, you could be charged for any costs to repair the vehicle.
Gas: When returning your truck, you can avoid a gas fee by making sure that there is either the same amount or more gas in the tank than there was when you got it.
Late returns: Returning your vehicle after the agreed-upon date can result in late fees that range anywhere from $20 to $100.
Moving supplies: Though some vehicles may have supplies in them, they are not free – you will have to pay for the use of these tools.
Young driver: Younger vehicle operators will need to pay an additional fee in order to gain access to a rental truck.
Additional drivers: Any additional people that will be driving the moving truck will need to be accounted for, which could add to your daily expenses.
Excess mileage: When renting a truck for a one-way trip, going over your mileage allotment could end up costing you a fee that varies from company to company.
Cancellation fees: Each company has its own policies when it comes to cancellation fees, but in general you should cancel reservations at least 48 hours prior to your service date.
While the costs of renting a truck and working with moving labor can vary, homeowners may find that themselves less stressed when hiring these professionals. They're trained and experienced in moves of all kinds, so they know exactly what to do to get your items to their destination safely.
Take a look at your options as well as the scale of your move and consider what services you may need to make sure your move goes smoothly.
Enter Moving Details and Get your Moving Quote in Seconds.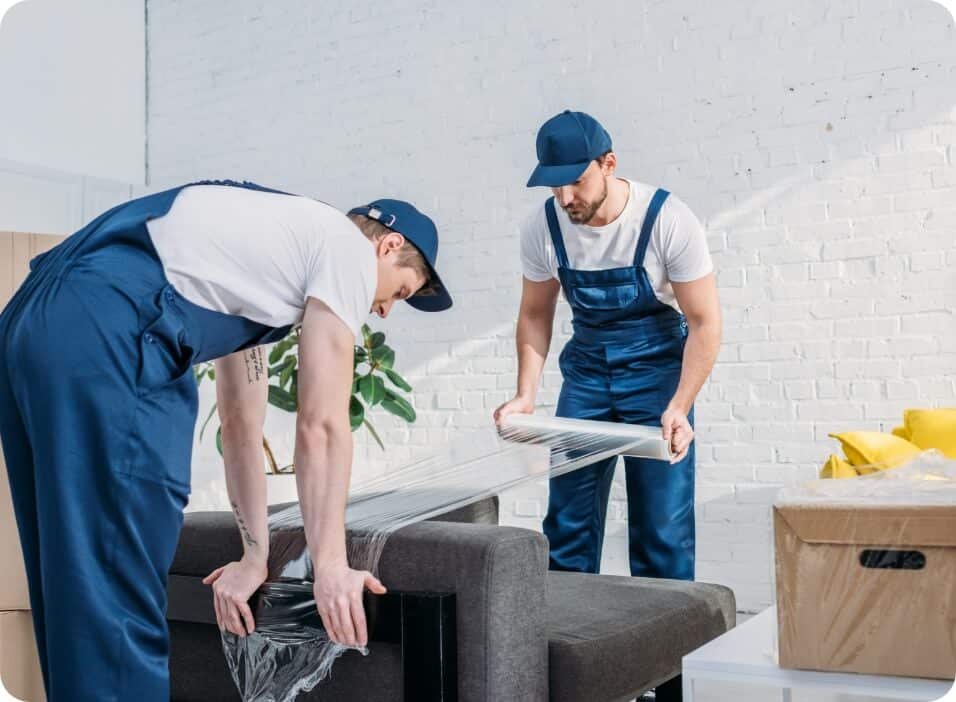 Conclusion 
There are many national moving chains that you can connect with to hire moving labor and/or a truck to help you out with your move. These companies are reliable and you can feel confident that they will do their best to get everything to your destination unscathed.
Research some national companies and see if one of them is going to be your best choice for moving day. Moving APT can help you to figure out which one makes the most sense for your needs and budget, too.