There are 327.2 million people in the United States alone, so no matter where you've moved, you're bound to make at least one new friend. Nonetheless, even with odds so great, finding new friends in a new city can be challenging, not to mention nerve-wracking.
When moving to a new city, especially in a new state, it is helpful to hire the best interstate moving companies. You can entrust these companies to handle your stuff with care, and get your belongings safely where they need to be.
These companies can get your stuff settled in, but they won't help you make new friends. Instead, that takes a little effort from you, and maybe even the help of the 21st century's newest trend – friend-making apps.
How Can I Meet New Friends in My Area?
Making friends, especially in a new city is sometimes easier said than done. One thing it surely requires, however, is to get out. Meeting new friends means being out in public where there are actually people to meet.
From there, its painless and practically old school. Whether you're bumping into them, or actively engaging in friendly groups, these 10 simple ideas will have you making new friends in no time.
1. Try the bar- If you really want to meet hip, young people like yourself, the bar is an excellent place to start. Sitting at the bar of a restaurant instead of the tables says you're excited and welcoming of new people. 
2. Check out the farmer's market- The farmer's market is an excellent place to visit to meet new friends because it's an outdoor, open-area event that's just asking to say hello. You're also bound to meet like-minded people with similar interests. 
3. Go to the gym- That's right, get your swell on while also saying hi to new faces. The gym is an excellent and healthy place to meet new people. In addition, you go there more than once a week, so chances are you could keep running into the same person. Now that's friendship. 
4. Take a class- Whether it's an art class, dance class, anything that interests you, you name it- just take a class. A class is an organized space where you can talk about like-minded interests, and then share your name. 
5. Say hello- In order to make a friend you have to be a friend right? The easiest way to make a new friend is by saying hello. From the people down the street to the cashier, and everyone else in between; say hello, you never know what might come next. 
6. Be neighborly- Try to make your neighbors your first real friends. After that, you won't feel so alone in your new city. 
7. Walk the dog- This might seem like a classic move, but it is thoroughly successful. Everyone wants to talk to the person with the dog, so be prepared for a lot of attention, great for making a new friend. 
8. Volunteer- Volunteering gives you a purpose. It might be nice to make a friend or two who have the same one in mind. 
9. Join a club- A club is a regular excuse to talk to the same people over and over. There's no doubt you'll make a friend that way. 
10. Take a hike- Making friends should be as relaxing as enjoying the great outdoors, so do both at the same time and the outcome is sure to be a lasting one.
If you're shy, some of these may be difficult for you; and that's okay! You may have to step out of your comfort zone somewhat.
The conversation doesn't come easily for everyone so, if nothing else, be inquisitive. People love to talk about themselves, so have some questions at the ready. Pets, kids, work, hobbies – they're all up for grabs and they are great ways to break the ice, even if you're shy or socially awkward at first. 
What Apps Can I Use to Make New Friends?
On the other hand, if none of those active ways to meet friends suits your fancy, there's always the smart way to make friends- using an app.
Today, there's more than just Facebook for making new friends. In fact, there are dozens of apps specifically designed for you to make friends nearby.
These top 6 apps are reliable and easy to use whenever you're looking for a new friend.
This app is the epitome of a social network. The idea behind Bumble is to create a 'beehive' of acquaintances. Whether you're looking for friends, dating, or growing your professional network, Bumble does it all.
To use, simply upload a photo of your real self: as an adventurer, dog lover, book worm, whatever you are, and include a specific caption about yourself.
Bumble will match you with friends of the opposite or the same gender based on what you're looking for and your specific profile.
Friender is for friends only. After uploading a photo and profile, you will be matched with others only with at least one common interest.
This is a free app, but in order to use the location services when you move to a new city, you must upgrade to the premium version.
This also allows you to have unlimited swipes and see who already wants to be your friend.
Nearify is a unique app that connects you to where people are. Unlike other apps that connect you to the people themselves, Nearify includes all of the biggest local events that you or anyone else for that matter wouldn't miss. It learns from your previous likes, suggestions, and travels too.
Once you arrive at the event, you're sure to have a rocking time and undoubtedly make a new friend or two.
This app is also a subtle way to become submerged into your new town. The app contains everything you need to know about what is happening, well, next door.
This includes garage sales, babysitting opportunities, and other community events. In this way, people are able to slowly, but surely be able to connect with their community, without shouting 'I need a friend!'.
Sometimes we need a very specific type of friend- new moms/ new parents especially. Peanut is exactly that app. Established by a new mom who felt isolated, Peanut connects other parents, who will no doubt have plenty in common, and plenty to talk about as they create their friendship.
Patook was created based on the idea of creating platonic friendships. Once you have created a profile with a photo and caption, you will be asked to rank several traits such as gender, interests, and language.
The app will then match you with other users who scored the most points based on your rankings. From there it's as simple as sending a message or mutually accepting each other.
Which App is Best For Making Friends?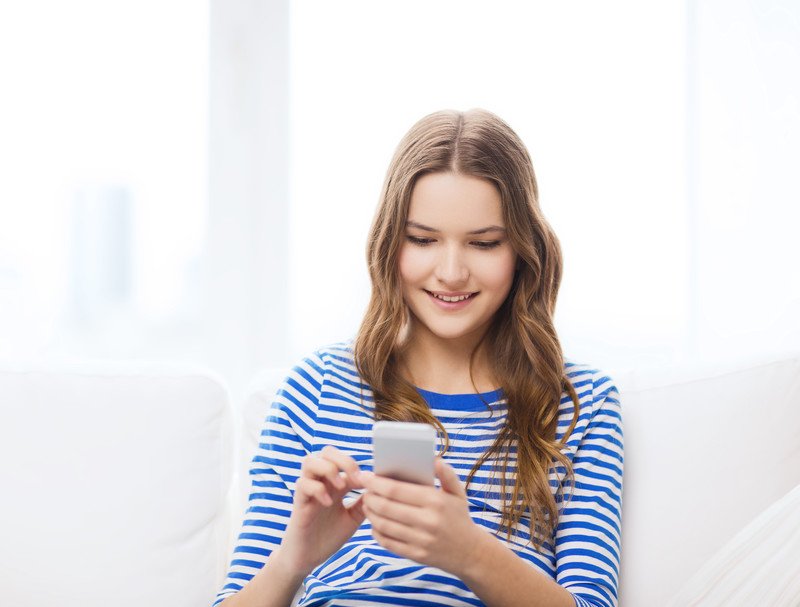 Everyone knows that multiple apps these days say and do the same thing, so the real question is, which one does it best? Especially once you have moved to a new city, chances are you don't want to download a million apps just to find a friend.
You want the fastest, most reliable app to get the job done. Although the apps listed above are useful, the best by far is Meetup.
Meetup is compiled of dozens of 'local groups' doing things that you love. This is beneficial for two reasons: one, it's local- meaning in your city, and two it's a group- meaning hello new friends.
Once you have selected events that you are interested in attending, you may also see a group of other individuals who will be attending. Their 'Start a new group' feature even allows you to create your own group to meet people, with ideas such as go on a hike, attend a cooking class, learn a language, etc.
Meetup is ideal for the not-so introverted and not-so extroverted either. It is more subtle than simply meeting a complete stranger at a coffee shop because your profile is 'matched' and allows people to get together doing something fun and engaging.
How Do I Get A Social Life?
You've moved to the new city, you have a few new friends, now you need to put it all together. These days a social life sounds simple, but in a brand new environment, it can seem easier said than done. Unfortunately, social media alone isn't the key to social life, but there are a few tips for getting one.
1. Be where people are
One thing that many people don't realize is that social life is an active, engaging, ever-changing world. It's a growing part of you and one that you need to be in charge of. If you wait for people to come to you, you simply have a network.
In order to build a successful social life, you need to be where people are. Attend events, join activities and clubs, and most of all engage with the people around you.
2. Friends of friends
The 'friends of friends' strategy are the key to creating a social life and not a social circle. Social life is a who's who of people that are interconnected and know a variety of the same people while introducing new ones.
Always encourage inviting and meeting friends of friends. You might find that they have similar interests and better yet, can connect you to even more friends of friends.
3. Know what works for you
Your social life will look completely different than anyone else's. If you prefer a social life with a lot of friends who sometimes get together, that's one type. Others prefer having a few friends in their social life, who are very close and always get together.
Either way, it is important to know what you are looking for. Especially when using friend-making apps, perhaps you only need one or two friends to make a social connection in your new city. If you're going to make your new city feel just like home, it's important to know what home means to you.
Some people still feel nervous about meeting other people on apps, but it's more common than ever. Because of that, the risks associated with meeting people online have greatly decreased – but you still want to be careful.
Be sure that you're meeting people in public and/or safe places where others may be. Let trusted friends or family members know where you're headed, and check-in with those people. It'll give you peace of mind and provide you a safety net.
Why am I having a hard time making new friends? 
It's time for some self-evaluation! Do you have a hard time making conversation with people? Do you make eye contact? Or are you just shy? It takes some practice to make friends, but if you're persistent with the tips we've listed above, you'll eventually make a connection and start making friends.
Do I really need to make new friends, anyway? 
While you want to keep the friends you had in your former city, it's always a good idea to have friends in the area that you live in, as well. Having friends that you can spend time with promotes good brain health, helps with our mental health, and gives us activities to look forward to. You don't need to be best buddies with everyone, but having a couple of friends that you can trust and spend time with will do wonders.
Could I use some of these tips for dating, too?
Absolutely! Finding friends and finding potential dates involve a lot of the tips that we've talked about in this article. If you're living a new city, these tips can definitely be helpful so that you can find any sort of relationship that you may be looking for.
Is it ideal not to have a social life?
It is psychologically healthy to have social relationships. You need to know the difference that exists between not having a social life and living in social isolation. A lot of people like to work in private settings and have hobbies that can be performed alone. People like this may not be worried about not having a social life. 
What is the reason I have no friends?
It doesn't mean that a person's behavior and personality are not likable when they don't have friends. It is because of multiple interfering factors such that they don't understand the skills for making friends. If may also happen that they are socially anxious, shy, insecure, or not confident enough to pursue friendships.  
Why is making friends online so bad?
One of the advantages of making friends online is that you will bond with people you meet and feel their support regardless of their distance. The disadvantage of making friends online may be inadequate information on the person, which can lead to a dangerous destination if care is not taken.
Is it better to have friends or real friends online?
Also, interacting with friends online through Tweets, posts, likes, messages, shares, and so on is much faster and simpler than a physical chat. However, it was also discovered by research that despite this time-saving friendship method, people don't often have more friends online than they do in real life. 
How can one get a girlfriend without having friends?
Get yourself ready to make a sexual spark with the women that you will soon meet. Visit places where you can make friends, interact with ladies, and get yourself a girlfriend all at once. You can also visit places where you can meet women and get yourself a girlfriend without making new friends. 
Are the friends on social media real?
The person disclosed that she can always be awkward in social settings and discovered that she found it easier to meet and stay connected with people through social networks. It is obvious that you can consider friends who you know in real life but still connect with on social media real. 
Do you know what the Friender App is?
Friender is simply a place for those ready to make new friends. There are several dating apps available, but now there is an app that allows you to find new friends. You will choose more than 100 activities as well as interests while Friender helps you meet people nearest to your location with the sole purpose of making real friendships. 
Taking the time to make new friends may feel overwhelming, but it's definitely worth the effort that you'll put into the process.
By using apps, websites, and connections, you are going to find that there are all sorts of fun and exciting people to meet. Get creative with how you meet people, be willing to step out of your comfort zone, and make some new and interesting friends in the city that you now call your home.