There are plenty of things to worry about when you're planning a long-distance move. Should your vehicle be one of them?
If you're moving to another state, there are two ways to get your vehicle to your new home. You can make the drive yourself, or you can hire a car shipping company to transport your vehicle for you. If you haven't considered an auto shipping company, there are many benefits to having someone else take care of your car – so you can focus on getting yourself and your family there safely and comfortably.
Moving APT makes it easy to find the right car shipping company and take some of the strain out of your interstate move. All of our auto shipping partners are fully licensed and insured, with the right experience, equipment, and connections to transport your vehicle securely across state lines and deliver it straight to you.
Our List: 9 Best U.S. Car Shipping Companies
Choosing the right car shipping company to work with is essential for your interstate move. After all, you wouldn't let just anyone drive your vehicle – so it's equally important to make sure you can rely on the company you entrust with moving your car.
No matter which auto shipping company you work with, be sure that the company is registered with the Federal Motor Safety Administration and has been assigned a Motor Carrier Number. This certifies that the company is licensed to ship vehicles.
Need some help sorting through all the available options? We've identified the 9 best car shipping companies in the United States, so that regardless of which one you choose, you can be assured of working with reliable professionals.
Our list takes into account customer service and insurance protections, competitive pricing, transparency, shipping experience, and available quote process to present car transporters that rank highest among consumers.
At a quick glance, the top 3 auto transport companies we recommend are:
At Moving APT, we make it easy to find the best company. Simply submit your request, and you'll get fast, accurate car shipping quotes from highly rated, licensed and insured auto transport companies.
Compare Car Transport Companies
| | | |
| --- | --- | --- |
| Company Name | 10+ years' Experience | Extra Insurance Coverage |
| Zoom Auto Transport |                              Yes |                        Yes |
| US Auto |                              Yes |                        Yes |
| Uship |                              Yes |                        Yes |
| Montway Auto Transport |                              Yes |                        Yes |
| Ship a Car Direct |                              Yes |                        Yes |
| Sherpa Auto Transport |                              No |                        Yes |
| Bargain Auto Transport |                             Yes |                        Yes |
| eShip |                             Yes |                        Yes |
| AmeriFreight |                             Yes |                        Yes |
Pro Tip: Reduce Persistent Phone Calls from Auto Shipping Companies
Whenever you request a quote online, the company(ies) you've asked for a quote from will want your business. This can lead to unwanted phone calls. We recommend that you don't provide your phone number to moving companies, unless your focus is on comparing services as well as pricing.
If you need to provide a phone number in order to receive an online quote, we suggest that you create a Google Voice number to field calls from car shipping companies, which gives you the option to review messages at your leisure without having your phone constantly ring.
Car Shipping Companies & Check Ratings and Reviews
Here's the full list of auto transport companies recommended by our experts:
For this list, we considered companies based on their size, reputation, and history in helping people transport their vehicles across the country. Factors such as fair costs, levels of customer service, and the quote process were also considered in ranking these car shipping companies.
Brokers make up the majority of our list. An auto transport broker partners with several independent car transport companies, researching each one according to your individual auto shipping needs to provide you with personalized quotes for the best available combination of price and service. In addition, brokers offer insurance that covers you across their network of carriers.
Learn more about each of our top 9 car shipping companies below.
Many car shipping companies are not equipped to handle vehicle transport beyond the continental United States. Montway offers an extended pickup and delivery service that includes transport to and from Hawaii, at lower costs than most non-continental shipping services.
If you're shipping to Hawaii, it's easy to receive an instant shipping quote from Montway. Services are available for general auto transport throughout the U.S., with options for both open-air and enclosed container delivery.
What's more, Montway is surprisingly affordable. For example, though rates vary based on the time of year and type of car, the average cost to ship a Honda Accord from California to Honolulu with port-to-port delivery is around $1,500. Their continental car shipping costs are also in line with other top auto transport companies.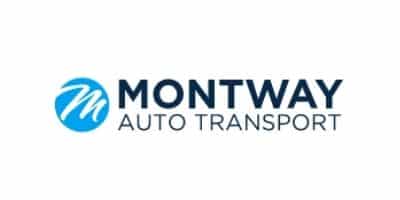 Why Moving APT Recommends Montway
One of the best aspects of Montway is the reduced pickup window they offer compared to other companies. Most auto carriers will give you a three- to five-day timeframe for vehicle pickup. 
However, Montway can schedule an expedited pickup of between 24 and 48 hours from the time of your reservation, to make sure that your car arrives at your new home as quickly as possible.
While uShip is not itself a car shipping company, they make our list through the excellence of the service they do provide: transparent cost comparison for auto transport. Think of this company as the Priceline or Kayak of auto shipping, with a friendly, easy-to-use interface on both the consumer and service provider ends.
In order to get car transport companies quotes from uShip, you'll need to enter your name, email address, and phone number (this is where the Google Voice phone number we mentioned earlier comes in handy!). Once you've signed up, you will receive instant car shipping prices from a variety of companies, presented alongside industry average quotes for the type of vehicle you're shipping – so you can see at a glance whether the deals presented are fair and competitive.
With uShip, you can get shipping quotes for any type of vehicle – cars, trucks, vans, SUVs, classic cars, motorcycles, ATVs, even boats and RVs. You can also get quotes for shipping other large items, such as televisions. Online shipment tracking through push notifications is available through the company's mobile app, so you'll always know where your item(s) are.
Why Moving APT Recommends uShip
We view uShip as unique among vehicle shipping companies, because it helps you transport more than just cars. With uShip, you can connect with carriers able to transport nearly any type of item – which can be incredibly helpful if your household move will involve shipping multiple large items.
What's more, uShip is the only company on our list that offers transparent quotes from various carriers, allowing you to have total control over your vehicle shipping process.
Zoom Auto Transport is certainly amongthe best car shipping companies. The company works with leading carriers who are known to offer the best services in the industry, and prides itself on meeting every customer's needs. .
A true full-service company, Zoom Auto Transport covers the entire process of vehicle transportation and delivery, freeing you to focus on what's important during your move. Their experienced team delivers top-notch service and competitive, cost-effective pricing.
If you want a worry-free experience shipping your car, consider working with Zoom.
Why Moving APT Recommends Zoom Auto Transport
As a top U.S. car shipping broker, Zoom Auto Transport offers some of the best vehicle shipping services in the industry. The company truly cares about the safe and secure delivery of your car, along with making sure that the experience is hassle-free.
One of the things we love about Zoom is their real-time tracking system. When you ship your vehicle with Zoom Auto Transport, you'll get live updates throughout the process, until your car arrives at your new home.
Another great aspect of this company is the services they provide in the event that your vehicle is damaged in transit. While Zoom only works with licensed and insured carriers, in some cases carriers may refuse to assume responsibility for damage. If this happens, Zoom steps in by covering the deductible on your personal insurance up to $500.
US Auto Shipping offers top-notch auto transport A full-service car shipping service, this company tailors its extensive services to your needs. Regardless of the make and model, whether your vehicle is standard, luxury, or exotic, you can be assured that your vehicle is in good hands.
When it comes to affordable vehicle transport rates, US Auto Shipping is second to none. Cars can be shipped any distance in the continental United States, and the company also offers delivery to Alaska, Hawaii, and international shipping. Its door-to-door services provide extensive car shipping options at some of the best rates in the industry.
With US Auto Shipping, you get timely delivery and 100% customer satisfaction with safe, fast transport. The company's website is highly responsive and packed with car shipping tips and related resources to make your move easier.
Why Moving APT Recommends US Auto Shipping
What impresses us most about US Auto Shipping is the quality of service combined with competitive, affordable rates. The company is licensed, insured, and fully bonded, committed to professionalism every step of the way.
In order to provide customers with the most cost-effective auto transport, US Auto Shipping's team of experts uses various methods to monitor and evaluate changing routes and market data to arrive at optimal delivery routes for saving customers money. This combined with excellent service is what makes them stand out.
A highly reviewed and trusted transport services broker, SGT Auto Transport has been in business for more than 7 years. They offer a full range of services through their network of more than 25,000 vetted carriers across the country, including door-to-door transport, open car and enclosed transport options, shipping across the country and to/from Hawaii, and more.
SGT Auto Transport is a fully licensed and insured business and holds an A rating with the Better Business Bureau (BBB), meaning they have a great reputation for quality services. Their prices are competitive and their customer service is top-notch.
Why Moving APT Recommends SGT Auto Transport
In addition to fair pricing, sufficient insurance to cover vehicles during transport, and highly responsive customer service reps, SGT serves a wide variety of customer market segments. 
This service is ideal for anyone moving locally or long distances, as well as military members, students, snowbirds, and more. Their website is easy to navigate, and they even offer specific transport service for online car buyers and luxury/classic car transporting.
There are advantages and disadvantages to working with a broker while shipping for auto transport services. One of the most common issues with brokers is that they're paid as a percentage of the overall shipping costs you're charge – which in some cases leads to them not offering the best possible deals. Fortunately, this isn't the case with Ship a Car Direct.
Ship a Car Direct is a well-known, highly trusted broker that holds an exceptional satisfaction rating with the USDOT's Federal Motor Carrier Safety Administration – a testament to the company's reputation and reliability. This company vets carrier companies rigorously for service and safety, in order to maintain its Damage-Free Guarantee provided with all car shipping services.
The company requires that all of its carriers provide insurance for the protection of your car in the event of any damage. Through the Damage-free Guarantee program, even in the event that a carrier refuses to pay, you will receive payment for any damages that occur during shipping. However, you must check your car carefully for any pre-existing damage and note it prior to delivery.
Ship a Car Direct is a broker company that is well known and trusted by its customers. Its satisfaction rating with the USDOT's Federal Motor Carrier Safety Administration is stellar, which gives support to its reputation and reliability. This company is committed to vetting car companies rigorously because of its damage-free guarantee offer on car delivery.
Ship a Car Direct requires that all of its carriers provide insurance for the protection of your car in the event of any damage. Also, with the Damage-free Guarantee program from Ship a Car Direct, you will receive payment on any damage that the carrier refuses to pay. However, you must understand that you need to carefully check your car for any damage and note it down during delivery.
Why Moving APT Recommends Ship a Car Direct
When you work with Ship a Car Direct, you don't have to choose between affordable prices and quick delivery. This company delivers some of the lowest rates combined with the fastest delivery times in the industry. The average cost of car shipping with Ship a Car Direct is $840 – 10% lower than the industry average.
The company's cost savings also extend to closed container shipping for classic, custom, and specialty cars. On average, you can save $400 or more with enclosed car shipping from Ship a Car Direct.
Finally, this company takes the safety of your vehicle seriously. In addition to the extensive vetting process for carriers, Ship a Car Direct provides an additional $100,000 of insurance coverage on top of the insurance they require their shipping partners to carry. If anything happens along the way, you're covered.
Founded in 2017, Sherpa Auto Transport is known for the ability to transport any vehicle to any town or state in the country. The company is experienced in shipping all types of vehicles, from sedans and SUVs to online-purchased vehicles and rare collectivles.
With Sherpa, you'll get high-level customer service, transparent pricing supported by their Price Lock Promise, and rigorous carrier research and vetting for all shipping types and distance, whether it's across the city or across the country.
Sherpa's Price Lock Promise guarantees that you'll only pay the exact amount of the quote you're given when your vehicle is delivered, regardless of any circumstances that may arise. Every auto transport service from Sherpa offers insurance coverage and door-to-door delivery, and you can choose from open-air or enclosed container shipping.
A fully licensed, bonded, and insured company, Sherpa can arrange shipment for vans, cars, SUVs, trucks, exotic cars, non-operational cars, and more. Multiple discounts are available, including for  military, snowbirds, students, seniors, repeat customers, and multi-car transport. They even offer a free car wash with every car delivery!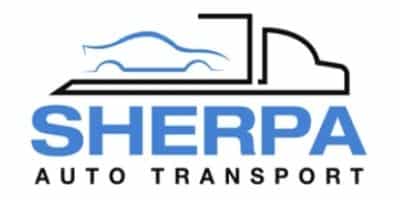 Why Moving APT Recommends Sherpa Auto Transport
While there are a lot of factors to consider while choosing a car transport company, costs are at the top of most people's lists. We like Sherpa because the quote you receive is always the price you'll pay for the service. Though Sherpa is a broker, they still ensure that whichever shipping company you choose to work with, you'll never pay more than you're quoted.
There's also the free car wash to consider. With an open-air carrier, your vehicle is sure to pick up some travel dirt en route to its new destination. Sherpa makes sure you can enjoy your fresh start in a new location with a clean vehicle – at no cost to you.
8. Bargain Auto Transport
If you're trying to ship your vehicle on a budget, there's no better choice than Bargain Auto Tranport. With their "name-your-price" option, instead of receiving quotes that offer a fixed range of costs to choose from, you choose the price you can afford – and Bargain Auto Transport matches you with companies that suit your cost requirements.
The process begins with a form that gives you an initial shipping estimate from an auto transport broker. You can then request changes to the price based on shipping methods, pickup and delivery timeframes, and more. Then, the broker presents your bid to their network of carriers. If no carriers accept, the broker will make further adjustments until you receive a quote that doesn't exceed your budget.
Although Bargain Auto Transport is a broker, and there is a broker fee involved, the cost savings of working with this company will exceed the additional broker fee charge.
Why Moving APT Recommends Bargain Auto Transport
With an average car shipping cost of $790, Bargain Auto Transport delivers some of the cheapest prices in the industry. This is due to their system that allows you to set your own rates for shipping.
Since the shipping prices with Bargain Auto Transport are fixed through a bidding process, most carriers will provide quotes that contain everything they're willing to offer at that price. However, keep in mind that the amount shown is often the starting bidding price for carriers, and may not be your final total.
Furthermore, we're highly impressed with the way customers view Bargain Auto Transport. While a few top auto transport companies can boast high average reviews, this company is nearly perfect in terms of customer feedback, with an average review score of 5 out of 5 stars.
When it comes to flexible service options, eShip is right at the top of the list. This company offers car shipping services every day of the week, including Saturdays and Sundays, and can transport any type of vehicle – from standard to exotic cars, motorcycles, and trucks. As a top broker, eShip shops multiple carriers to offer you the best rates for the time period of shipping you need.
Unlike most companies, eShip does not require an upfront deposit to start your car shipping process. However, the company does not offer terminal-to-terminal service, which can result in increased rates for door-to-door delivery.
This company does provide one of the best insurance packages in the industry, and no additional coverages fees are required. They will also refund any services fees if you cancel your shipping before a carrier is assigned.
Why Moving APT Recommends eShip
In a word: insurance. The gap plan from eShip provides similar protection to the damage-free guarantees offered by other vehicle transport companies, and will protect you in the event that a carrier refuses to cover any damage incurred during shipping.
What's more, the company provides an extended timeframe for reporting and collecting on shipping damages. You can be compensated for any damage noticed within 48 hours of delivery, even if the carrier won't take responsibility for the damage.
We also like the transparency provided by eShip during the quote process. Unlike some other companies, you can check pricing on car shipping without having to submit any personal information or details on their website.
Visit the Top Car Shipping Companies:
| No. | Best Car Shipping Companies | Website |
| --- | --- | --- |
| 1. | Zoom Auto Transport | www.zoomautotransport.com |
| 2. | US Auto Shipping | www.usauto-shipping.com |
| 3. | Uship | www.uship.com |
| 4. | Montway Auto Shipping | www.montway.com |
| 5. | Ship a Car Direct | www.shipacardirect.com |
| 6. | Sherpa Auto Transport | www.sherpaautotransport.com |
| 7. | Bargain Auto Transport | www.bargainautotransport.com |
| 8. | eShip | www.eshiptransport.com |
| 9. | AmeriFreight | www.amerifreight.net |
Get Car Shipping Quote
Get 5 quote from the top car shipping companies
How Much Does it Cost to Ship a Car?
According to CostHelper, shipping a 4-door sedan from one state to another can range from $600 to $1,000. Transporting an SUV from one coast to another can cost between $800 and $1,070.
This estimate considers where you are relocating to, the model, make, year, and condition of your car(s), and what should be included in the car shipping service.
Factors that Affect Car Shipping Quotes
The total cost of shipping your car will depend on a number of varying factors, which include:
Car size and weight: There are restrictions on the number of cars and the total weight of vehicles that auto carriers can transport. Generally, the heavier the car, the higher the shipping costs.
Time of year: Auto shipping is likely to cost more from Memorial Day to Labor day, especially during the summer months, due to an increase in demand.
Distance: The cost of auto shipping takes into account labor costs, tolls, and fuel charges. Overall, the further away your car is being transported, the higher the costs.
Your car's make and model: In most situations, exotic vehicles, luxury cars, and classic cars are more expensive to transport because of the additional care and services required by specialty cars.
Insurance needs: Insurance must be provided by your auto shipping company. Depending on your needs, you may require additional supplemental coverage either from the shipping company, or your own vehicle insurance. Not all auto shipping insurance provides full coverage for the vehicles they transport. Make sure you ask your shipping provider what's covered under their insurance, and then make any additional insurance arrangements you need.
Transport method used: Most vehicles are shipped in either closed containers or open-air carriers. In general, open-air carriers are less expensive than closed containers.
Pickup and delivery arrangements: Most car shipping companies offer door-to-door or terminal-to-terminal delivery services (or both). Terminal-to-terminal service allows you to drop off your vehicle at a shipping point (station) and pick it up at a station close to your new location. This costs less than door-to-door services, as it saves the shipping company time and labor.
Tips for Choosing the Best Car Transporting Company
While the companies we listed above perform exceptionally when scored on insurance coverage, customer ratings, and variety of shipping options, the choice of car shipping company is ultimately up to you.
Regardless of whether you shop from our list or look elsewhere for auto transport services, these tips will help you find the right combination of services and costs for your needs:
1. Shop the Transporter, Not the Price
Decide who you can trust to handle your car. No amount of cost savings will comfort you if your car arrives damaged, or a few weeks or months after the scheduled delivery date.
2. Check the Coverage
Is there a clearly stated insurance policy from the shipper? Do they provide a guarantee that your car will get to its destination in the same shape you left it with them? These are facts, not marketing strategies. They can constitute a major difference between a good shipping experience and a bad one.
3. Don't Rush
No one can be prepared for every emergency life throws your way, but you should endeavor to schedule as much research time as possible review a number of different shippers and prevent unreasonable charges.
If you end up on a deadline to ship your vehicle, you may have no options left but to pay a premium. Advanced planning and booking helps you save money and stress.
Moving APT Helps You Select the Right Car Shipping Company (Without Getting Burned)
If you're moving a long distance and driving is not an option – or if you'd simply prefer not to make the long drive – working with a car shipping company ensures that your vehicle arrives safely at your new home.
Depending on the distance, it may be more or less expensive to drive yourself. However, auto transport companies help relieve some of the stress of a big move, allowing you to travel in comfort while someone else handles getting your vehicle there.
In summary, our top picks for car shipping companies are:
Best overall: Montway Auto Transport – Excellent customer service, with both online and phone assistance to make your car shipping reservation. You also get real-time updates while your car makes the journey.
Best customer service: AmeriFreight – This company has the best customer reviews in the business. It also offers a window of 48 hours after delivery to inspect your car for damages – a far longer timeframe than any other company.
Best for comparing shippers: uShip – With uShip, you can enter your shipping needs on an online platform and get fast, easy price comparisons in order to choose the best deal.
Best for locked-in pricing: Sherpa – Sherpa offers basic auto shipping services along with a few nice extra features, such as free car wash. What we enjoy most about Sherpa is its Price Lock Guarantee, which makes sure your final cost doesn't go beyond the original quote.
Best damage protection: Ship a Car Direct – If you want peace of mind that any potential damage to your car while in transit will be covered, this company is the top choice.Ship a Car Direct also runs a transparent and friendly website, so you know exactly what services and coverage you're getting.
Best full-service mover: Adams Van Lines – For total stress relief in a long-distance move, opt for Adams Van Lines. The company offers not only full-service moving from packing to unloading, but also provides vehicle transportation – and they can even relocate boats and RVs.
Best budget option: Bargain Auto Transport – Instead of spending time obtaining multiple, individual quotes for car shipping rates, you can work with this auto transport broker to quickly find the best pricing to ship your vehicle.