So, you have finally decided to do it. You are moving to your dream city, Las Vegas, Nevada. Although moving to another city, especially an exciting one as Las Vegas is indeed amazing, it is not always a walk in the park.
It can cause intimidation, stress, and you will likely have unlimited questions to ask about your new home.
Las Vega's population is around 667,501 as of January 2021 and that is why relocating there has a lot of benefits.
There are millions of interesting personalities to meet, the absence of state income tax, as well as entrepreneurial spirit in a city where nothing is predictable.
Sin City as popularly called, is popular for towering casinos as well as top-notch stage shows, but the city also boasts of the growing tech industry with companies like Zappos found in Downtown Las Vegas.
For most people, a move to Las Vegas is dream come true.
So, before you begin to search for the state to state movers in Las Vegas to assist you in moving, you might first want to acquaint yourself with knowledge of your destination.
If you are trying to be sure Nevada is the right selection for you, continue reading.
Enter Moving Details and Get your Moving Quote in Seconds.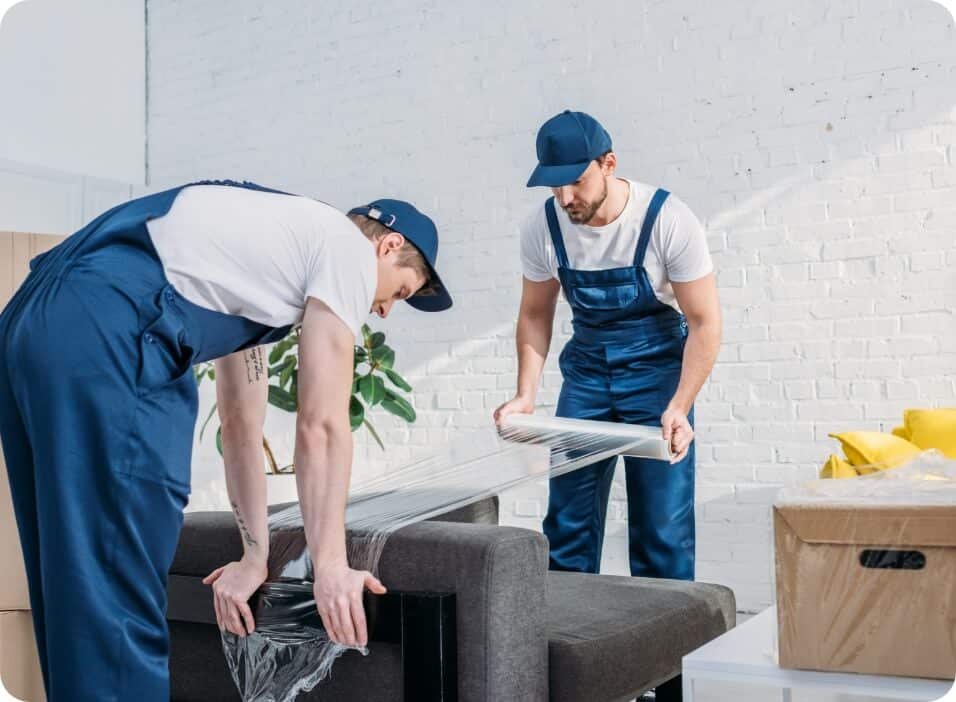 What is the Weather Situation in Las Vegas?
Hot! If you don't know before, now you know that Las Vegas become hot in the summer months.
Median highs in July are about 400F, with records increasing up to 1170F.
In the winter months, prepare for highs towards the mid-50s with lows at an average of about the high-30s and low-40s.
Rainfall is scattered and lower year-round, at an average of ½ inch or less each month except January, February, and December.
How about the Job Market in Las Vegas?
Average! Some of the leading industries in Vegas include tourism, food service, and gaming. All thanks to the 42 million tourists checking in to the city every year.
The unemployment rate in Las Vegas is a bit more than the national average, but the city still enjoys a sufficient job market and a great economy.
Job hunters relocating to Sin City have their choice of casino and hospitality businesses to select from. Pick from the Venetian, Golden Nugget Las Vegas Hotel & Casino, Wynn, Circus Hotel & Resort, and a host of other options.
Also, Las Vegas is home to the CEO of Zappos (a developing tech and start-up hub) Tony Hsieh, establishing a shop in the revived Downtown area.
What are the Fastest-Growing Areas in Las Vegas?
One of the most beautiful parts of living in Las Vegas is that living there is affordable. This is based on the area you choose to reside in.
Choose from the bubbling Downtown apartments to a calm, slower-paced lifestyle in Henderson.
Below is a quick look into the things to expect from each of the best neighborhoods in Las Vegas:
1. Downtown Vegas
This neighborhood is trending with great restoration and revitalized energy. There are lots of high-rise apartments with modern facilities you could ever want in Downtown Las Vegas.
From your front door straight to restaurants, the Container Park, Open-air Downtown Las Vegas Events Center, as well as the great SlotZilla Zip-line.
This neighborhood is also a perfect place for urban walkers who want to be closer to their jobs without traveling much distance. If what your want is a never-boring neighborhood, this is it. You will always find yourself doing something here.
2. Rancho Oakey
This neighborhood is situated closer to The Strip and it has museums, restaurants, and nightlife to offer. It is a perfect destination for those relocating to Las Vegas purposely for the action but desires an alternative to Downtown.
One can also possibly escape from the hustle and check in to the nearby Springs Preserve for 180-acres of museums, botanical gardens as well as outdoor exhibits.
3. Peccole Ranch
For closeness to the cosmopolitan amenities of Las Vegas with a natural feel, consider Peccole Ranch in Las Vegas. Locals still get access to amenities like swimming pools as well as on-site parking, but with a lot of savings in their budget than what Downtown Las Vegas could cost them.
Peccole Ranch also receives a bonus for always being considered as one of the best neighborhoods in Las Vegas for young professionals. 
4. Section seven
This neighborhood is residential and it accepts residents of different backgrounds in search of closeness to city living. You will find a lot of single-family homes and apartments in close areas to locally-preferred restaurants like Apache Taco Shop and Aly.
You can also get cheap apartments in The Section Seven neighborhood, furnished with modern amenities. This neighborhood presents a city feel at its best.
5. Summerlin
This neighborhood can be found west of Section Seven and its upscale and close community also offers a calm feel of the city. Those moving to Las Vegas enjoy the 400-acre shopping center together with an amazing schedule of retail options and restaurants.
To enjoy upscale living in Summerlin, there are apartments with the profuse landscape, swimming pools, and the latest appliances. This neighborhood is perfect for young families looking to start their life. 
6. Henderson
Often named as one of the best neighborhoods to live in the state of Nevada, this neighborhood offers a suburban vibe just a few minutes drives to Las Vegas.
Ideal for outdoor lovers, Henderson offers more than 80 miles of trails for biking, walking, horseback riding, hiking, and outdoor activities.
Locals in Henderson also can choose from single-family homes, townhomes, as well as high rise apartments. You will discover amazing mountain views in most of them. Even though you need a close area into Vegas, your options are increased for outdoor activities when you live in Henderson.
What is the Cost of Living in Las Vegas?
A lot of people who have been to the Las Vegas Strip think the entire town is excessively costly to live in. The truth is, the majority of those tourist prices don't escape the Strip area.
The actual cost of living in Vegas is still more affordable than what many new residents expect.
In general, Vegas is 4.1% above the national average for the cost of living.
PayScale reported that the biggest cost is in transportation, where it is 14% higher in Las Vegas than the national average, and most savings are gotten from utilities where Las Vegas is 10% lower than the national average.
Get ready to spend $3.46 to buy a loaf of bread, $1.88 to buy a carton of eggs, and $3.49 to buy a bunch of bananas at the nearest grocery store.
The average home value as shown by Neighborhood Scout in Las Vegas is $287,423, while the average rent per month is $1,057. That is the highest in the country, with the average home value in the country at $204,900 and an average rent of $1,023 per month.
For those that need to relocate west, below is how the cost of living in Las Vegas will compare to a few cities from the east coast:
| | | | | |
| --- | --- | --- | --- | --- |
| City Name | Population | Living Cost | Avg Home Price | Average Rent |
| Las Vegas, NV | 14,17,793 | 4.10% | $441,048 | $1,200/mo |
| Chicago, IL | 26,80,484 | 21.00% | $518,082 | $2,154 |
| Atlanta, GA | 8,95,280 | 2.30% | $365,442 | $1,207 |
| Detroit, MI | 6,73,342 | 0.20% | $48,986 | $1,127 |
How do I Travel around in Las Vegas?
There may be Strip and Downtown in the Las Vegas city area but also spread across many neighborhoods and suburbs. This is why having a car in Las Vegas is so much important.
Las Vegas scores just 41 in walk score, with 34 as the score in transit, and 44 as the score in biking.
Yes, there is always a way around getting around mandatorily with the car.
For instance, if you decide to live Downtown closer to work and can endure the city's share of Ubers, Taxis, and Lyfts, you could get around just fine.
Fortunately, even though Las Vegas is reputed as a driving city, its traffic fairs when compared to cities like San Francisco and Los Angeles.
Outside Downtown Las Vegas, there are many walkable, public transportation-friendly areas. You can choose any of the monorail, trams, buses, as well as shuttles linking the city through RTC.
7 Things to understand before Embarking on a Move to Las Vegas
Before you pack up your things and head to Sin City, there are certain things you should know. Las Vegas is not just a center for lively casinos and bustling nightclubs, there are still other things to consider.
Below are some vital things to understand before making a move to Vegas:
1. Locals don't Troop to the Strip
The Strip is expensive when compared with other parts of Las Vegas and with some self-parking options, this is one of the reasons locals don't usually troop here.
However, when you move to Las Vegas, it means that the people you will meet will always want to visit you in your new home. Postpone your trips to The Strip-till when you want to amaze your out-of-town guests with great casinos and other bustling living.
2. The NFL is establishing a Shop in Vegas
Tourists always get amazed by the bright lights of Las Vegas. Nobody notices the rapidly growing scene in the city. The Raiders had 2020 started their first Vegas NFL season and joined with the professional sports teams in the city.
The recent addition to the NFL season is the Knights who participated in the Stanley Cup in their first season.
Also, Vegas residents are now becoming Knights fans. You can also look into the Las Vegas Aces WNBA Team, NBA Summer League, and Triple-A Baseball games every July.
3. Downtown Las Vegas has many histories
The Strip and Downtown Las Vegas are two distinct neighborhoods and the latter has so much rich history. The resurgent Downtown Vegas area has updated amenities as well as a multitude of newcomers there to start their careers.
Also called "Old Las Vegas", Downtown was formerly the hottest hub for gambling around the 1950s.
The bustling nightlife scene later migrated to The Strip as big-sized luxury casinos became huge. Catch a vibe of the town's magical history and discover its urban charm with a walk through the Fremont Street Experience.
4. Las Vegas Prides on its Unique Culture Centers
Living in Las Vegas is accompanied by its unique arts and culture scene that ranks with the best cities across the globe. It is not only stage shows available at Casinos. You will also see many Festivals, Concerts, as well as lively community events in Las Vegas.
Locals can also choose their preferred galleries, such as the Grand Gallery, Chamber Gallery, Charleston Heights Arts Gallery, and a host of others.
Las Vegas even hosts opportunities for artists for public art jobs and its unique Las Vegas Arts Commission.         
5. Locals Enjoy Hanging Out in a Shipping Container
Hanging out on The Strip is not the only amusement in Las Vegas as Locals also gather at a site of shipping containers to get all they desire. The wide-coverage shopping situated at Downtown Container Park is a hot gathering spot to wine, dine, play and shop.
The park is located in the southeast area of Fremont and Seventh Street and has 30 shipping containers as well as 41 cubes spread over a 19,000 square feet area.
6. You Can Go Outdoor (Including In Summer)
This is it, Las Vegas is so hot with summer temperatures reaching over 1000. Locals properly plan their way and seize the opportunity of cool mornings and evenings to their advantage.
In cooler months, you can go out and hike at the closest Red Rock Canyon or visit Cowboy Trail Rides to enjoy horseback riding.
If you like to play golf, book one of the golf courses in the city in the early hours. You can choose the Downtowner, Desert Pines Golf Club, or the National Golf Course in Las Vegas.
7. Locals Do Everything 24/7
New York City may be regarded as the city that never sleeps, but Las Vegas is actually with it on this. This is a city that provides non-stop gambling and entertainment and its residents need to access unrestricted amenities.
Local grocery shops, work-out as well as hangouts are done at every hour of the day and night. With a lot of residents working late for hospitality jobs, this makes sure they can keep their work-life in control.
And if you don't have the time to plan a wedding, you can get that done 24 hours a day at the popularly known Little White Chapel drive-through.   
8. What Neighborhoods are the Safest in Las Vegas?
If you are planning to move to Las Vegas, you will want to know which areas are safe for you and your household.
The following are some of the Las Vegas neighborhoods according to Neighborhood Scout: 
Anasazi Drive and West Lake Mead Boulevard (located west of the Strip around Summerlin).
Racel Street and Maverick Street (located in the Northwest of Las Vegas and 215 beltway's north).
Tule Springs Road and Maggie Avenue (located Northwest of Las Vegas, in the west of Racel Street and Maverick Street).
Farm Road and North Tenaya Way (located in the Northwest of Las Vegas and the southern part of Tule Springs Road and Maggie Avenue).
Gartmore Avenue and Bonnyhill Street (located in the Southwest of the Strip and the southern part of Blue Diamond Road (160) found in the Southern Highlands region).
Statistics from Neighborhood Scout reveal that Las Vegas is safer than just 11% of other United States cities. But when compared to cities of the same population size, the crime rate in Las Vegas is on the lower side of the national average.
What amount do you need to comfortably live in Las Vegas?
Living in Las Vegas as a professional is possible on $2,500 a month, or $30,000 per annum, but it needs thorough budgeting. An annual income of $40,000 – $50,000 allows more space for emergencies and unexpected costs, not to talk of a little additional money to enjoy what the city has to offer sometimes.
Is moving to Las Vegas good?
Las Vegas is one of the rapidly developing cities in the nation, and it is not just about playing there, living in Las Vegas is also great. Las Vegas, beyond the Strip and downtown areas, is a great residential region. It is just 40 minutes away from one limit of the city to the other, so a car is necessary.
Why is rent in Vegas so cheap?
Rent in Las Vegas is cheap due to the city's numerous buildings more than its population can fill out. The rise in the supply of houses and apartments keeps pushing prices down across the city. Too much supply, together with dull job markets ensures demand for housing remains low.
Should I consider buying or renting in Vegas?
In general, if you are staying beyond 5 years in Las Vegas, it is typically good to buy a home. If you are not sure, you should go for rental as your temporary option until you have a well-defined plan. There will always be homes available to rent or buy in Las Vegas.   
Is it good to retire in Las Vegas in 2022?
Whether you are looking for concerts, sporting events, or the calmness and peace of the outdoors, you need to look into Las Vegas for your retirement. Nevada usually features on the list of the top 10 best places to retire.
Is living in Las Vegas better than Phoenix?
Living in Las Vegas is just as good as Phoenix with some advanced benefits: since the tourism industry here is thriving, there are numerous good restaurants near you, and also there are many nightlife and entertainment, like shows and more. Phoenix is large compared to Las Vegas.
Is renting a house in Las Vegas tough?
People with bad or even average credit scores cannot find it impossible to get a rental in Las Vegas, but the process of getting an apartment might be a bit tough. During applicant consideration, credit is one part of the approval process, according to Liverpool. 
Allow Professional Movers to get you ready for your Las Vegas Move
When talking about moving to Las Vegas, there are certain preparations you need to make. Firstly, living in Las Vegas might be entirely different from the lifestyle you are used to.
Based on the type of your moving and the distance involved, you should acquire all the necessary information about Las Vegas before moving there.
After you draft a moving checklist, you should hire the best cross country movers in Las Vegas.
Moving APT is one of the moving companies you can consider to move your goods, whether you are relocating your home or business.
You just need to inform your out of state moving company about the entire details of your move and leave them to handle the rest.
If you are in the city already and just decided to switch homes, there are local movers in Las Vegas to do just that for you. Professional moving companies can assist you in hauling all your household goods. Also, they could assist you in saving time and stress during a move.
Regardless of your reason to move to Las Vegas, they will make it a reality for you. You should ensure you know the things to expect from Sin City.
We hope this short guide into Las Vegas helped you to understand and make a decision as to if Las Vegas is the best match for your move.