If you are planning to move to North Carolina, you have a simple question to answer: why are you still waiting?
With a nice climate, great weather, and a growing job market, as well as some of the best neighborhoods around, North Carolina has turned to be one of the leading destinations for young professionals, new families, and retirees.
As you go through all your available options, Moving APT compiled all you need to know about a move to North Carolina. Hopefully, these tips will help you have a smooth moving experience. Have a great moving into North Carolina.
Things to Know Before You Move To North Carolina
Enter Moving Details and Get your Moving Quote in Seconds.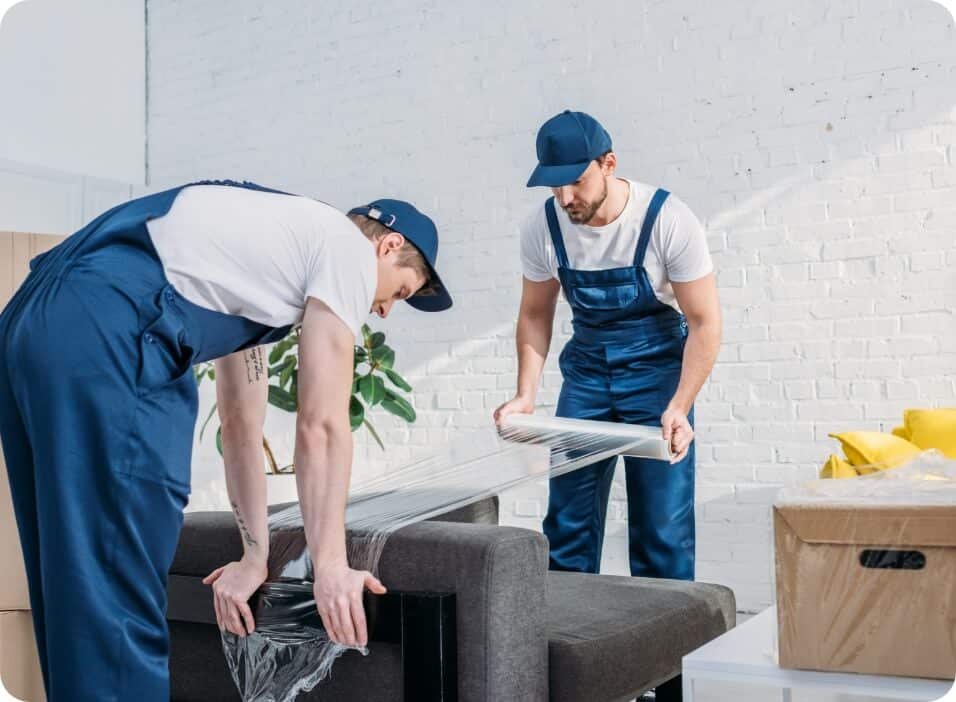 Is North Carolina a Good Destination to live?
With a booming business environment, attractive landscapes, and low cost of living in the state, living in North Carolina is what many people dream of.
With more than 10 million people in the state, North Carolina ranks 9th on the list of largest states in the United States and it never stops growing.
North Carolina is known for transplants, especially Millenials, and it offers varieties of lifestyles for different kinds of residents.
The state has 41 state parks, ten national parks, and 4 national forests.
In North Carolina, you will discover miles of hiking trails, nice lakes, and streams, as well as roaring white water rivers.
If you like outdoor lives, North Carolina offers you a solution regardless of where you decide to live. Regardless of the town you choose, we can tell you that you will never regret moving to North Carolina.  
Housing Market in North Carolina
Similar to other states, your location will determine. Generally, to own is more affordable. In most cities, such as Greensboro, Charlotte, Raleigh, and Winston-Salem, it is more financially better to own if you live there for a minimum of four years.
As shown by a recent study, buying is more affordable (at an average cost of $1,294 per month) against rent (average cost of $1,493 per month) in Raleigh in 48 months. 
The average Home Value is $220,710 (the market is hot at the moment) as contained on Zillow.
The media rent is $1,284 monthly (apartment in Charlotte), as contained on rent cafe.
Most affordable neighborhoods to live in:
Hamlet
Sawmills
Archdale
Nashville
Marion
Trinity
King
Williamson
Cherryville
Lewisville
Weather in North Carolina 
According to geography, North Carolina is found between the North and south parts of the United States, which implies that the weather here is in-between.
Even though North Carolina ranked 30th as the state highly prone to natural disasters, the climate here is typically mild.
North Carolina has seen almost every natural disaster, except volcano eruption, which according to the state's geography not likely in the future.
Although temperatures increase beyond 1000F, the humidity levels are higher and require some adaptation.
You may need a pool for hit summers in North Carolina. The state temperatures are manageable but can increase more than 500F in a single day, and the humidity is just extraordinary.
Layers are what you need to survive the weather. When moving, you will want to be sure that your house and amenities enable enough closet space for the extra layers, wardrobe additions as well as storm supplies.
North Carolina ranked 29th based on the 2019 state economy ranking. Rank was determined by a non-farm payroll job developmental rate of 2.3% (11th in the country) and a GDP growth rate of 3.4% (10th highest in the nation), and many other factors, as contained on North Carolina Annual Economy Report.
Top Industries:
Automotive, Truck as well as Heavy Machinery
Aerospace and Defense
Biotechnology and Pharmaceuticals
Business and Financial Services
Corporate Headquarters
Energy (Nuclear, Cleantech, and Smart Grids)
Furniture
Tourism
Information Technology
Plastics and Chemicals
Food Processing and Manufacturing
Textiles
Major Employers:
The University of North Carolina located at Chapel Hill
House of Raeford Farms Inc.
Merrill Lynch & Co.
Queens University of Charlotte
Wake Forest Baptist Health
East Carolina University
Spectrum
Duke Children's Hospital
Duke Energy Corp.
Sylvan Learning Center located in Fayetteville
Moses H. Cone Memorial Hospital
Novant Health Forsyth Med Center
Charter Communications
Cape Fear Valley Medical Center
WakeMed Health & Hospitals
Smithfield Foods
Rex Health Care, Inc.
Comprehensive Cancer Center
Back of America Corp.
Wells Fargo Bank
Cost of Living in North Carolina
Simply put, affordable! Expect low housing prices, low taxes, and low rent if moving to North Carolina. If you are moving out of a larger city area, you can also expect more houses for your money's worth.
One of the highly affordable housing markets for the big city in the country is Charlotte.
The cost of living in Asheville for instance, is 44% cheaper than in New York City, while the salaries are just 27% lower.
Winston-Salem, Greensboro, and High Point are some of the most affordable cities.
The average home price in Charlotte is about $295,000 as listed on Redfin. If you need to buy a home, do it now.
According to the prediction of Realtor.com experts, Charlotte's home prices will continue to grow.
Below is what you should prepare for if you need to rent in North Carolina according to Apartment List:  
Studio apartment cost $985, lower than the national average of $1,050
1-bedroom apartment cost$800, lower than the national average of $1,000
2-bedroom apartment cost $940, lower than the national average of $1,200
3-bedroom apartment cost $1,100, lower than the national average of $1,500
Enter Moving Details and Get your Moving Quote in Seconds.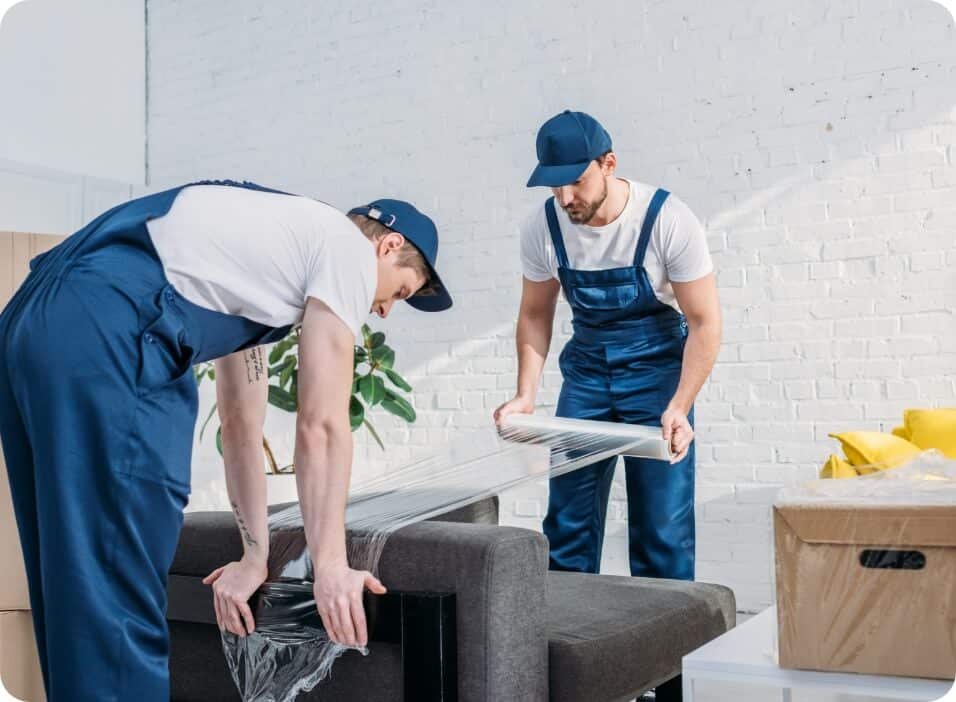 Schools and Education in North Carolina
The schools located in and around Charlotte score 6 of 10 in the list of school rankings; most of which are located inside the city limits of Charlotte score 10 or 10. This implies that there is a promise of good education awaiting your children if you move here.
Charlotte's school system that includes preschool, elementary, middle, high, public district, private, and public charter schools, all keep the standard of an American city.
Parents concerned about their kids' education have a lot of options to choose from in Charlotte if they decide to move here.
Healthcare in North Carolina
There are varieties of great health care options in NC. The top-rated university in North Carolina is Duke University Hospital and is located in Durham.
The hospital is ranked 13th in adult specialties and 10th in pediatric specialties, and they are reported as the most performing 9 procedures in the country.
The University of North Carolina Hospital is located in Chapel Hill and is ranked 2nd in the state for health care. It is ranked 8th in adult specialties and 9th in pediatric specialties. The hospital is high performing in 7 procedures and conditions.
Wake Forest Baptist Medical Center is the 3rd ranking hospital in North Carolina. It is located in Winston-Salem and ranked 5th in adult specialties and high performing in 9 procedures and conditions in the country.
Is Retiring to North Carolina a Good Idea?
You don't have to worry if you are moving to North Carolina and not sure what life there has to offer for retirees. From huge mountains to nice vistas, and fun-filled hikes, who wouldn't want to move to North Carolina for their retirement?
The numbers support the argument as well. North Carolina has a very cheap housing market. The cost of living in NC for retirees is 3.7% lower than the national average and Social Security income is no longer taxed in North Carolina. Other taxes in NC are generally low and that makes the state a place to settle down for retirees.    
What are the Pros and Cons of Moving to North Carolina?
Moving to another environment comes with new opportunities and challenges. Here are the things you should know about the good and bad of moving to North Carolina:
Pros
Living in North Carolina comes with unlimited positives. Here are the things to expect if you are relocating to North Carolina:
Low cost of living: Housing, healthcare, utilities, transportation, and groceries are all lower than the national average. Also, taxes here are below the national average.
Friendly Community: Locals in North Carolina are one of the best things about moving to North Carolina. The state has become a hot spot for different people all over the nation and residents like that friendly, community vibe.
Varieties of outdoor activities: Even though summers can be harsh and humid, winters are highly mild in the state; a major surprise for many residents moving in from another state.
Residents will always have new places to explore, such as the Great Smoky Mountains, Lake Norman, the United States National Whitewater Center, as well as the Outer Banks. Golfers like North Carolina over the 600 courses as well.
Entertainment culture: Don't be lost in fancy thoughts when you people say North Carolina culture. If you are a beer and barbecue lover, you will enjoy the down-home nature of the culture in North Carolina. Its craft beer scene has grown a lot in the past decade, with Charlotte and Asheville turning to brewery hubs.
In North Carolina, barbecue is not a verb but a noun, and often means pork, smoked slowly and low. Also, the mother vine, which is the oldest grapevine in the United States dating back to 1584, is located in North Carolina. With over 175 wineries, North Carolina sits at the 10th position across the nation.
Good economy: North Carolina is known as one of the best places in the United States to move. Many of these are because of its great education system, financial scene, technology as well as many career opportunities
Healthcare: There are four nationally acclaimed schools with hospitals in North Carolina, namely Duke University, the University of North Carolina at Chapel Hill, East Carolina University, and Wake Forest University. Great hospitals in Charlotte as well as the Research Triangle handle critical care. Over 100 community hospitals take care of your daily medical needs.  
Cons
If you need reasons to not relocate to North Carolina, there are a few drawbacks for residents of North Carolina. These include:
Crime: Few small towns with a high rate of unemployment and low wages like Gastonia, Whiteville, and Oxford increases the crime rate in North Carolina. While a bit higher than the national average, North Carolina ranks 26th as the safest state in the country. Fortunately, most places are entirely safe with just a few exceptions.
Lack of seasons: If you currently live in a place that sees four different seasons and now moving to North Carolina, the mild weather here can take time to adapt to. Summers in North Carolina is hot and snow is uncommon. However, if you are running from the cold and snow to warmer weather, you are on the right path.
The hurricanes: As the weather all through the year is enjoyable, residents living on the coast are prone to hurricane damage. If you move from another state, hurricanes may require some adaptation. Hurricane season starts from the 1st of June to the 30th of November. Just make sure you stay ahead of warnings and buy insurance if you live closer to the coast.
Tips to Moving to North Carolina
Regardless of the method, moving is stressful. We've made this state-to-state moving checklist to assist you to experience a more manageable moving (to or from) North Carolina.
1. Start Early
Procrastination when moving leads to the poor moving experience. Start planning your North Carolina moving at least 8 to 12 weeks ahead. You will find this helpful.
Now that you are in the system, you can come up with a plan. Get an organizer file folder to keep moving details, receipts, as well as any other important documents.
Assign duties to household members, spouse, friends, and so on. Ensure they all understand their roles.
Make a list of tasks to do and paste it in your kitchen or another frequently used area.
2. Give much Notice
If you are a homeowner, ensure you inform your neighbors. Create enough time to hire a realtor or find new occupants if you are renting out your old home.
If you are a renter, make sure you notify your landlord before it gets too late. Early move-out can lead to a break of the lease, additional charges, as well as the risk of losing bonds.
Let employees, in-home service providers, landscapers, and other services know of your move. They will need at least 30-day notice to get new work and adjust their arrangements,
Remember your close ones. Organize an individual or a group meeting, email or call them with details of your next move.
3. Hire a Mover
To get the best rates and availability, begin the process of hiring a moving company in North Carolina
Compare during shopping. Check three to five moving companies. Be sure anyone you select is fully and properly certified to do your move.
Immediately you have made a comparison of each company, choose one. You will want to discover the balance of skill, expertise, affordability, and experience. We simplify it, just click to get a quote under the company of your choice.
4. Schedule Storage
Do you own a few expensive items? Or entire house-full belonging? Either way, storage may be required.
Whether you need a short-term or long term storage solution, most North Carolina moving companies offer temporary storage solutions of various sizes.
5. Downsize
To reduce space and cost on the moving truck for storage, start purging.
Start by going around your home, make a strict note of items in each space.
Now that you know what you own, you can begin to downsize. Start with one room, move to the next. Be focused and do not leave an area incomplete.
Sell (online, yard, or garage sale), gift, donate to charity, or recycle.
Handle hazardous items, such as motor oil, aerosol cans, gas, and so on properly.
6. Begin to pack
Here is the fun part. Do not leave this until the rush hour.
If self-packing, get packing supplies like wrapping paper, tape, boxes, packing peanuts, and so on
Store heavier items at the bottom of boxes. Pack items of the same size when possible.
Immediately you pack a box, fill peanuts and other relevant material in spaces.
Always ensure you use adequate tape and mark out each box clearly.
Continue packing. Pack over months, weeks, for proper management
7. Make Travel Schedules
If flying, purchase tickets earlier and get the best rates and dates.
If driving, inspect and service your car when your move is at least 2 weeks out.
Arrange to get to North Carolina before your cross country movers.
Don't forget to register your vehicle in the new state at list 30 days of living there.
8. Arrange Appointments (Pets and Family)
Take your family to your physician, dentist, eye doctor, and so on for checkups.
Take your pet to the vet. Check North Carolina and local pet laws.
Get kids ready for a major transition. If possible, explore the new area together.
Be sure to transfer crucial school and medical records.
You can be distracted easily on the move-out day. Arrange play dates, pet care, or babysitting.
9. Update Services
Schedule disconnection of current services like trash, electricity, internet, water, gas, and so on.
Register new utility accounts a month before you move.
Change your address via local USPS or online at USPS.com.
Remember to make changes to your address for online services as well as subscription boxes.
10. Hire Cleaning Services
If owner, you will have a great showing to new renters or buyers through professional cleaning.
As a renter, recover your security deposit fully when you handle the cleaning.
Look into other services required such as paint, landscaping, and carpet/wood/tile floor cleaning.
If possible, let the cleaning crew come in immediately after the movers have emptied the old place.
11. Say Your Farewells
Make sure you spend good time with your loved ones whether for weeks or a day.
Remember that this can be much emotional for everyone. Try to be ready for it.
Celebrate by organizing a casual dinner party, hang out individually, plan a group outing or BBQ.
12. Moving Week
Double-check schedules with the moving company. Exchange contacts if not done already.
Reduce grocery trips and consume the remaining food in your pantry, fridge, and so on.
Empty and clean all appliances. This will save you weight and reduce mold growth while on the move.
Pack a first 24-hour box. Add items you need for the first day or two at your North Carolina home.
Rest well the night leading to your moving day. Eat well and get enough sleep.
On moving day, be there in person when the moving team arrives to provide answers to their questions.
Go round your old home one last time and watch out for items you missed during packing.
Don't forget to enjoy your move. The journey and the destination are both important.
Enter Moving Details and Get your Moving Quote in Seconds.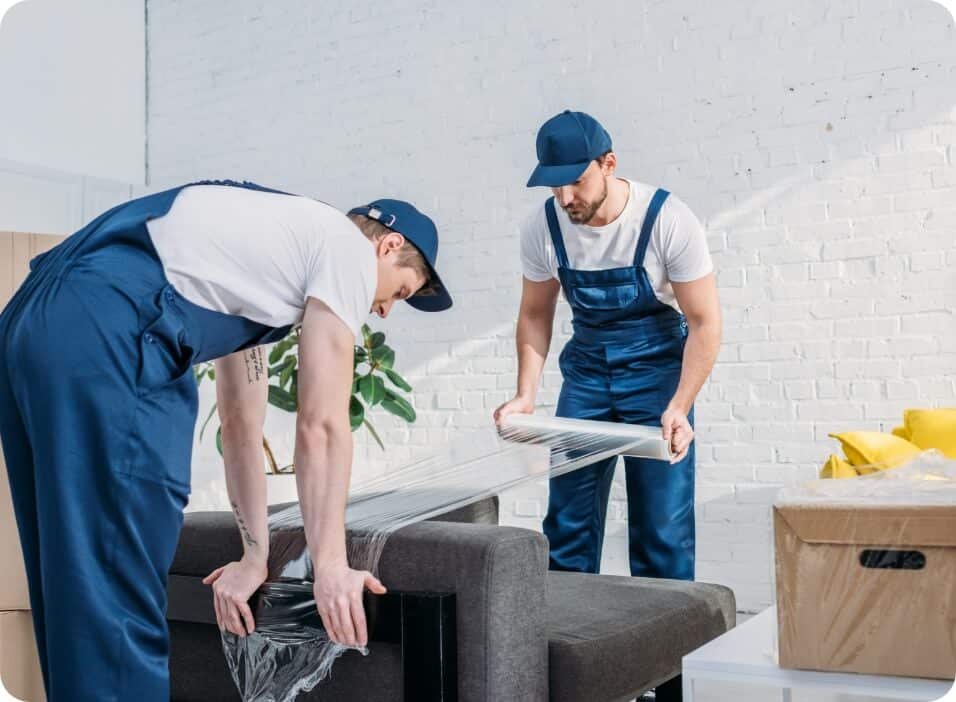 How much money is needed to relocate to North California?
The average cost of moving to North California is $1,102 and normally starts from $601 – $1,648. That is a bit higher than the national average, which is $1,059 and generally starts from $569 – $1,565. Don't forget to book your local moving company early.
What is the cost of a house in North Carolina?
The normal value of homes in North Carolina costs $231,166. This value changes every season and only contains the average price tier of homes. Home values in North Carolina have increased by 10.3% over the past year.
What salary in North Carolina is good?
The average earning per year as of 22nd of March, 2021 for the average jobs section in North Carolina is $53,703 per year. If you need a simpler calculation, that is about $25.82 per hour. This amounts to $1,033 per week or a monthly payment of $4,485.
Why is North Carolina common among retirees?
Tax benefits are associated with retiring in North Carolina, which implies that the state looked into pro-business, with a nice opportunity of jobs for seniors in need of starting their private business or start another career.
Where are taxes higher in North Carolina or South Carolina?
Bankrate.com ranked South Carolina 18th in the United States in Sales Taxes for 2015 (Tennessee ranked first with a mixed median rate of 9.45%). In North Carolina, the base rate for goods and selected services are on sales taxes of $4.75%, and the majority of the counties add an extra 2% or more in local taxes.
Is moving to North Carolina worth it?
The real estate market in North Carolina is affordable. Living cost for retirees is 3.7% lesser than the country's average and North Carolina don't tax Social Security income any longer. Also, other taxes are on the lower side, making the state an ideal place to settle in your older ages. 
Are You Ready To Moving North Carolina?
Now that everything about North Carolina is clear to you, we hope the move to your new home will be smooth. Yes, the move itself may stress you a bit, so hiring a professional and experienced moving company will be your best move. Moving companies are highly helpful with moving to any location, but especially when moving to a new state.
You can be sure that your household goods will get to your North Carolina home safely and within normal time.
To move long-distance to and from Charlotte, North Carolina, a search for out of state moving companies near me may not bring all the movers that Moving APT works with.
Be sure that we only work with moving companies that are reputed as the best and offer the most extensive long-distance moving services in the state.
Moving APT services the entire United States and beyond, and our professional, insured and bonded long-distance moving companies in North Carolina perform each move.
Here are the specific cities in North Carolina that we service:
Charlotte
Greensboro
Asheville
Durham
Raleigh
Fayetteville
Allow Moving APT to eliminate the stress out of your move. Rely on us to move you cross-country easily and without breaking your budget.