Moving to a new city or town requires that you ensure you will be getting more out of life, and in doing so, you need to be sure that you have prior knowledge of the new area you wish to move to.
You need to know how easy it is to commute, have access to grocery stores and how well it will be suited for your family and yourself.
Other things you might want to consider include the weather conditions, living costs, lifestyle, transportation, and employment among other things.
We will take a look out some of these factors that can influence your decision whether to move to Lincoln, Nebraska or not. You can make an informed decision based on the benefits and good life the beautiful city of Lincoln, Nebraska has to offer.
Important things and facts to know about Lincoln, Nebraska
For foodies, Lincoln is the place to be. It is home to plenty of restaurants offering burgers to Thai, grill, and juicy steak at Lazio's Brewery. Whatever food, and drink types you want, you can get in Lincoln, Nebraska.
Nebraska as a state is known for its many agricultural activities with most of its residence farmers who know one or two things about having their little piece farmland within their yard no matter how small. As a result of this food in Lincoln is relatively cheap compared to what is obtainable in some other states.
Enter Moving Details and Get your Moving Quote in Seconds.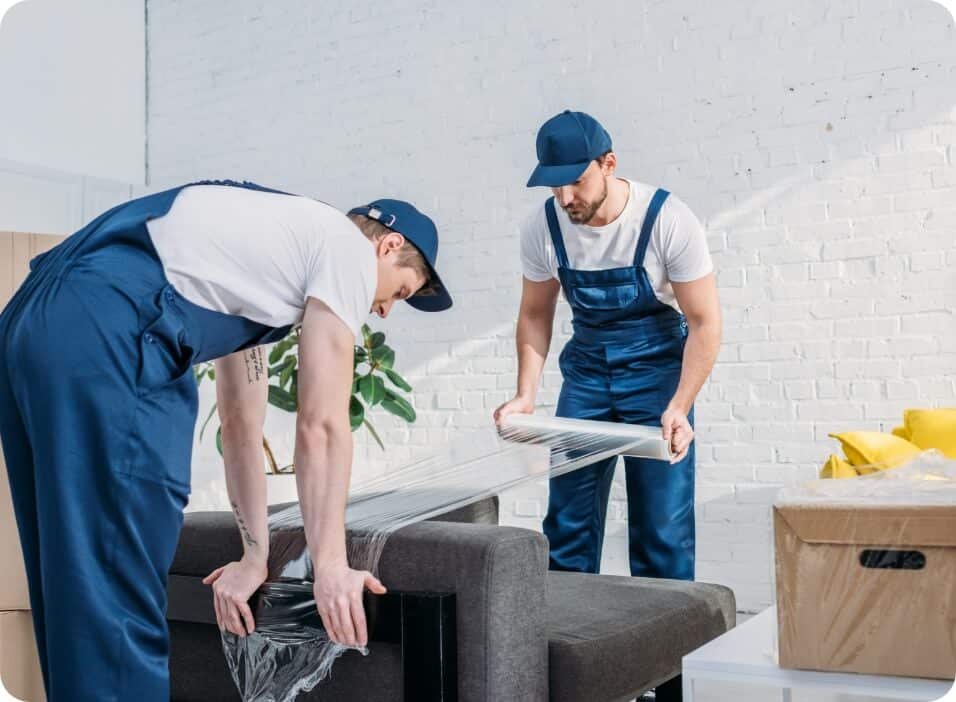 It is the home of the real red sea
Lincoln is the real home of the red sea. Moving to Lincoln literarily means that you have made it to the Husker homeland and you can feel free to learn and join the party.
You can enjoy great nightlife with your friends and families if you are the type that likes to hit the bar to have great pleasure. There are lots of pubs, nightclubs, and dives around the city of Lincoln.
Take a drive down O street where you can get enough choice brews (Brother's and Sandy's) and groove spots (Club Karma and Rule G) to catch enough fun.
Other exciting places in Lincoln that you can visit for leisure and fun include a walk to the Omaha, chilling out with Mammoth Bones, a whole museum dedicated to the Roller Skate, a trip to the Glory of the Sower, the Sunken Gardens, and the home of the 911 system among other exciting places.
Whether you decide to bike, walk, drive, or use the public transportation system; navigating around the city of Lincoln is easy and convenient. Your preferred method of navigating around time will also determine where you may want to live.
For drivers, you don't have to worry about traffic even at rush hour because the city is compact enough. Lincoln has wonderful bike trails, walking paths, and bike-friendly street tracks and lanes. You might want to get a place that is near to a bus route whenever you wish to move to Lincoln, Nebraska.
Find a place for the rover
You can easily find houses and apartments that will accept small pets such as dogs and cats. Also, several rental companies in Lincoln do not restrict having pets in their terms and conditions on their website. However, you must find out about pet restrictions if you have pets and want to rent an apartment in Lincoln.
You can read more about the city of Lincoln on the internet. You will be amazed at the wonderful and exciting things you will discover about the Lincoln.
Now that we know some exciting things and facts about Lincoln, NE, we can go further to see what the city of Lincoln has got to offer its residents in terms of economic and career benefits.
If you move to Lincoln, NE, you will enjoy and experience all four major seasons. Winter in Lincoln I scold and dry, the precipitation comes in the form of tornadoes and thunderstorms during the hot, humid months.
Hence, before moving to Lincoln, NE, ensure you learn more about thunderstorms, tornadoes, and how to stay safe during these extreme weather conditions.
The cost of living in Lincoln is below the national average. Housing in this beautiful city is also affordable, whether you want to rent or buy, you can still get good deals. The monthly rent is around $745 for a 900 square foot apartment and the median home value is about $175,000.
The cost of living in Lincoln is generally cheap and affordable, with reasonable monthly earnings you can live comfortably in Lincoln.
There are several tech startups located in Lincoln, NE and as a result of this, the city is also referred to as the "Silicon Prairie". If you don't want to move to Lincoln because of its weather, you can move there because of the many career benefits and job opportunities that are bound in the great city of Lincoln, Nebraska.
Lincoln city offers plenty of job opportunities for job seekers, little wonder it was rated as the number one city for job seekers in the year 2015.
Utilities in Lincoln are very affordable. For example, the Lincoln Electric systems (LES) customers pay an amount that is about 31% lower than the national average. Other bills for gas and water are also relatively cheap.
This makes Lincoln a good place to live especially for middle-level income earners. You can live a comfortable life in Lincoln together with your family.
Roads I Lincoln, NE, are constructed in a grid, this makes it easy to navigate around the city and you will also find plenty of parking spaces around. If you are the type that is green-minded, you will find plenty of bike trails all over the city. Transportation around Lincoln can never be an issue for you if you desire to move to Lincoln, Nebraska.
The major industry generally in Nebraska is agriculture, the landscape, rolling hills, and fertile plains is the one major reason for the wild west lifestyle for most people in the state.
Hence, it is common to see people walking down the street in a cowboy hat as they get their daily business done. The way of life in Nebraska is more peaceful and slower because people live rurally.
The Best Neighborhoods in Lincoln
If you are planning a move to Lincoln, NE but not certain which neighborhood is perfect for you, it is important to perform some research before you settle down.
To assist you in your process, we've researched the neighborhoods in the city and have compiled the 5 best neighborhoods in Lincoln, NE using average income, home values, unemployment rate, crime, and population city as important criteria.
 Fortunately, most areas are reasonably affordable because the cost of living in Lincoln, Nebraska is just 92.3% compared to 100% of the national average.
Below are the five best neighborhoods in Lincoln, NE as gotten from HomeSnacks: 
County Club: This neighborhood has over 5,000 residents and a population density of 3,209 and is popular for its high employment rate, closeness to amenities, and low crime rate. The average income is $89,273 while the average home value is $179,212, making it a nice neighborhood to buy a house.
Family acres: This neighborhood is one of the best neighborhoods in Lincoln, NE and it is seen as an upscale neighborhood than Country Club and its average home value is $246,733 with an average income of $100,882. If you have enough budget, family Acres provides the vibe of a larger space; while more than 8,000 residents are living here. The population density is just 1,638. As regards safety, Family Acres rates 9.5 of 10 and the area has an unemployment rate of just 1.9%.
Colonial Hills: This is a smaller neighborhood with just 3,500 people living in it and a population density of 1,725. The discrepancy between home value as well as average income is a bit large; the average home value is $151,925 and the average income is $72,643. Yet, buying a home is a great option, and if you decide to live in Colonial Hills, you will have a safe environment, affordable basics amenities, and a low unemployment rate.
40th and A: Average income in this neighborhood is lower than other neighborhoods in Lincoln, NE. On the other hand, the cost of purchasing a home is also lower. The average income is $56,939 in 40th and A, while the average home value is $130,183. If you are concerned that this neighborhood might be tagged as lower class, remember the low crime rate, unemployment rate at 1.5%, and its closeness to many amenities. As regards population, this neighborhood offers an urban feel, with almost 4,000 people calling it home and a population density of 3,485.
Porter Ridge: This is one of the smaller Lincoln neighborhoods with a population of 1100 residence and a population density of 1,113. This neighborhood boasts a moderately high average income of $85,455 and an average home value of $212,600. Porter Ridge is rated 9 of 10 as regards safety, has an unemployment rate of 2.1%, and is taken as affordable.
Cost of Living in Lincoln
Only a few cities have a lower cost of living than Orlando, but Lincoln is, fortunately, one of them (about 2%). Maybe the major shocker is that prices of house rentals are 22% lesser than they are in Orlando. So, homebuyers can finally get a nice place to settle down their roots.
The average home price is just $157,000 ($20,000 below Orlando). But you shouldn't feel pressured to purchase a home. The median rent in Lincoln is around $776 as compared to Orlando, where the median rent is $1200 per month.
Here are the cost of living in various areas of the city:
Scottsbluff (Scotts Bluff County):
Housing cost $682
Food cost $731
Childcare cost $1,212
Transportation cost $1,204
Healthcare cost $1,878
Other necessities cost $570
Taxes cost $995
Grand total = $7,273 monthly or $87,274 annually
Omaha Metro Area:
Housing cost $927
Food cost $728
Childcare cost $1,584
Transportation cost $1,159
Healthcare cost $1,160
Other necessities cost $668
Taxes cost $995
Grand total = $7,219 monthly or $86,633 annually
Lincoln Metro Area:
Housing cost $830
Food cost $729
Childcare cost $1,615
Transportation cost $1,094
Healthcare cost $1,371
Other necessities cost $629
Taxes cost $991
Grand total = $7,258 monthly or $87,094 annually
Enter Moving Details and Get your Moving Quote in Seconds.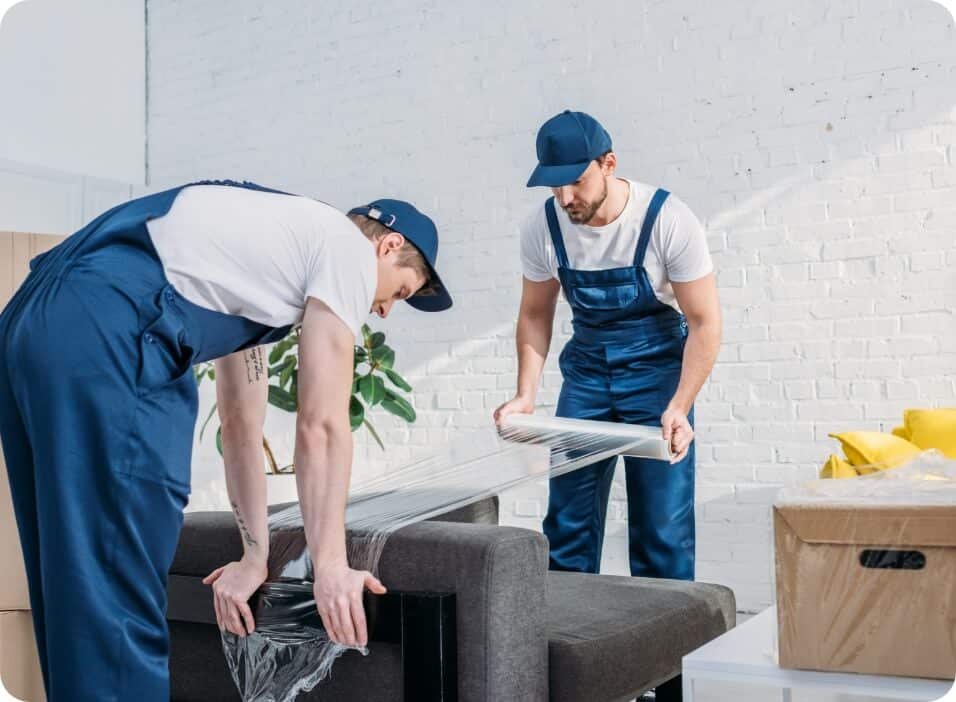 How to Get Around Lincoln
Residents of Orlando might seem a bit surprised about the ease of transporting around Lincoln. There are just a few major highways and the streets are structured in a simple grid pattern. Commuting is easier downtown. Streets from north to south are numbers 1 to 202 and streets that run from east to west are lettered A to Y.
Parking facilities are plentiful and affordable downtown, offering you numerous access for a night on the town or Cornhuskers game on an afternoon.
Commuting by bus is affordable and easy. StarTran services the Lincoln area with a lot of fares and numerous routes, so you can travel around without wasting fuel. And if you are a newcomer in town and concerned about hopping on the wrong bus, don't fret.
There are free transfers. If you'd choose some exercise while commuting around Lincoln, get a bike and go on one of the numerous bike trails that run across the city (plus booking is made easy with the flat ground).
The Pros and Cons of Living in Nebraska
Pros: 
Low cost of living: Ranked as one of the top 10 for affordability, Nebraska offers numerous values for the money. That living index is currently around 89, well below the national average of 100).
Affordable housing: According to United States News and World Report, Nebraska is ranked 5th for housing affordability among the leading states on the list of affordability.
Higher-income potential: Want to increase your income? Yes, you do. The state offers some of the top median incomes in the country, together with several career opportunities.
Stellar education: Ranked as a part of the top 20 states in education, the MidWestern state has the 4th top rate of school graduation and the 14th most funding for a public school in the country.
Low population density: Looking for an escape from the insane congestion of an overcrowded state or city? Being able to breathe easily is one of the perks of the towns and major cities in the state.
Omaha and other nice cities: Omaha repeatedly ranks as one of the best US cities. The city and other Nebraska cities are bustling and progressive locations ideal for all types of newcomers.
Midwestern lifestyle: Delicious food, numerous great opportunities, friendly folks, family-friendly areas, and amenities, there is just enough to love about living in Nebraska.
Cons:
Natural disasters: Located in a place called Tornado Alley, the state of Nebraska sees some of the high twisters of any state in the country. It is important to prepare for tornadoes and other risks in this state.
Frigid winters, muggy summers: Harsh temperatures are the order of the day. Summers here are hot and humid. Winters can get too hot with an average snowfall of around twenty-eight inches.
Location: This is either a huge addition or a big miss for most people. It is separated from oceans and mountain ranges and covered with grass and dunes.
Extremely flat: Do you like oceans and mountains? You might want to make some considerations. It is flat here. If you need elevation changes and different landscapes, look somewhere else.
High crime rate: Even though there are low cases of violent crime in Nebraska, it does see high rates of small theft and car theft, especially in the Omaha and Lincoln city areas.
Wacky laws: There are certain weird laws in each state, such as Nebraska. For instance, a male is not allowed to run around with a shaved chest. Also, bars must brew soup to sell beer.      
Relocating to Lincoln, Nebraska from any part of the country shouldn't be an issue as there are several cross country moving companies that you can hire to get the job done for you. You can also search for the best truck rental company in your neighborhood if you wish to do the moving by yourself.
From the economic point of view, it wouldn't be a bad idea to relocate to Lincoln whether as a young adult starting a new lease of life or as an individual with families to cater to. There are lots of opportunities that abound from farming to career job opportunities, and the comfort and ease of commuting, and affordable amenities available.
When you do decide to relocate, you can look around to hire out of state movers that can help with your move. Read reviews about the prospective moving companies you wish to hire and also ensure you get as many quotes from different moving companies before you hire one.
This will help you to get the best moving quotes and with the reviews, you can easily filter out the companies with poor track records and performance from your list.
We wish you have the best of time when you do relocate to Lincoln, Nebraska.