What are the most affordable states to reside in? If you have asked yourself this question before, you are not alone. Considering the increasing housing prices and changing employment opportunities in the country, it is clear that many Americans are searching to move out of costly, overpriced cities in search of cheaper places to reside.
By affordable, we mean lower than average housing prices and expenses, like health care, transportation, grocery, and utility costs. So, where in the United States do you further enjoy your dollars?
Many states in the south and Midwest have the cheapest cost of living index and housing prices in the country. Here, we've added the top twelve (12) most affordable states to live in average home prices for common cities inside those states.
What are the 12 Cheapest States to Live in
We consider not just the cheapest rent but the median cost of living, groceries, and gas prices in each state. And then, since how low the cost of living doesn't matter, but whether you are employed, we also consider the unemployment rate of each city.
Below are the twelve (12) cheapest cities in the United States.
Population: 2,976,149
Home Price: $105,700 average purchase price; $723 average monthly rent
Average Household Income: $45,081
Unemployment Rate: 6.4%
Cost of Living:16% below the U.S. average
Mississippi's cost of living index score is 84.8 and is well lesser than the national average of 100. So, much lesser that it is the cheapest state to live in. Together with being so much affordable, Mississippi offers newcomers a lot of warm weather and outdoor recreational activities. The living wage in Mississippi is just $38,537 and its necessities are the cheapest in the entire country.
Housing costs around $795 per month, and childcare in the city is the cheapest in the United States, costing around $2,869 per year. Food, healthcare, and a whole lot of other necessities are part of the cheapest in the nation.
Population: 3,956,971
Home Price: $121,300 average purchase price; $742 average monthly rent
Average Household Income: $52,919
Unemployment Rate: 5.9%
Cost of Living:14% below the U.S. average
Oklahoma is the second cheapest state to reside in. It is not only extremely affordable (cheaper home prices), but it is also a nice place to live. The economy of the state is healthy; a lot of job opportunities and friendly residents are better reasons to relocate to Oklahoma.
Similar to Mississippi, housing is one of the cheapest in the United States, with the median home price at $124,800, an index of 54, as well as rent of 2-bedroom apartments, which cost an average of $879. Oklahoma also has some of the cheapest gas prices in the United States. Even grocery and utility costs are under the average, with indexes of 95.8 and 94.1. The city of Oklahoma has a general cost of living 15.4% lesser than the national average.
Cost of Living Index:8
Grocery Cost Index:7
Housing Cost Index:2
Transportation Cost Index:1
With the help of its exceptional low housing prices and comparatively cheap grocery costs and transportation expenses, Kansas is so much affordable to live in. The state also offers beyond just prairies and farmland. Newcomers will find a lot of cultures, great schools, and family-friendly cities. The cost of living in Kansas is around 12.1 percent cheaper than the rest of the country, and the median household income is around $41.644.
A 2-bedroom apartment in Kansas costs about $821 per month, and the average home value is around $137,700. Groceries are cheaper in Kansas, as well, with a half-gallon of milk sold at just $1.39 and ground beef costing $3.79 per pound.
If you truly want to move to a highly affordable city, then the best time to begin research on moving companies and collecting price estimates is now. Check our list of the best cheap movers to locate a moving company that suits your needs and one that matches your budget range.
Average cost of living: $2,778
Median household income: $47,597
Median home price: $1,75,000
Median Rent: $1,095
With its significantly low home prices, health care costs, and transportation costs, Arkansas is one of the most affordable states to reside. Aside from saving money, residents of Arkansas also enjoy top-quality of life; thanks to its amazing outdoor attractions and livable cities. According to the Council, the state's cost of living makes it around 13% cheaper to reside in than any other place in the country.
Arkansas is majorly unique among the rest with its significantly low cost of transportation compared to other places in the United States. This is good news if you want to go out and explore the beautiful nature and sprawling mountains that Arkansas is famously known for.
Median rent begins at around $1,095 and houses have an average price of $175,000 which is much lesser than the national average. Also, healthcare in Arkansas is one of the cheapest in the country.
Population: 4,903,185
Home Price: $128,500 average purchase price; $728 average monthly rent
Average Household Income: $50,536
Unemployment Rate: 4.4%
Cost of Living:11% below the U.S. average
Those searching for a cheap city to live in, with a lot of warm weather and friendly residents to boot, will locate everything in Alabama. This is a southeastern state that offers much lower housing prices and health care costs. It is also home to famous schools Auburn University and the University of Alabama.
The average price for a home in Alabama is $129,300. Transportation is also much affordable here. If you are searching for particular cities with a specific low cost of living, consider Birmingham and Mobile.
You will discover housing is especially cheaper in Birmingham, with an average home cost of just $65,500. There are also a lot of career opportunities here.
Enter Moving Details and Get your Moving Quote in Seconds.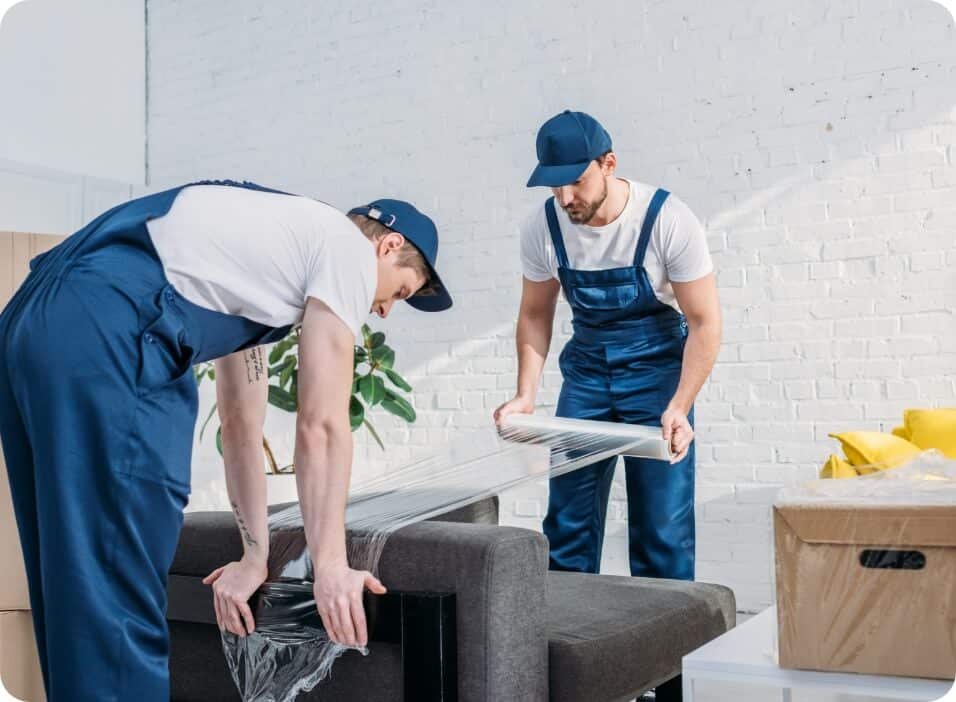 Average cost of living: $3,203
Median household income: $55,461
Median home price: $157,200
Median Rent: $998
Whether you are searching for cheap big city living or a calm life in a cheap town, that is available in Missouri. The state is one of the completely cheapest places to reside in the country. The Midwestern state also has a healthy economy, many employment opportunities, and some of the tastiest fare in the United States. With houses that are around 27% lower in cost than the country's average and rent at a median of $998, housing in the state is one of the cheapest anywhere in the United States.
Transportation is also significantly cheap, which will help save money when you hit the outdoors and explore the music, food, and lakes that the state is popular for. Utilities and healthcare are also below the average here.
If you are searching for a complete checklist that will guide you through each stage of your move, then you are in the right place. Our ultimate moving checklist is highly plan for each step that will help you hire your movers; unpack your goods in your new home, and all the things in between.
Cost of Living Index:6
Grocery Cost Index:0
Housing Cost Index:4
Transportation Cost Index:0
New Mexico, also known as the Land of Enchantment, is the 7th most affordable place to reside, with a total cost of living index of 89.6. There are three Air Force Bases in the state, and it draws federal government funding military and research. New Mexico's economy also thrives of tourism, oil, and gas. You can prepare to buy a home for about $193,200. The scenic landscapes, rich history, and diverse population of the state make it an amazing and beautiful place to call home. New Mexico also happens to be one of the cheapest states in America.
Low housing prices, cheap transportation costs, and cheaper utility costs make it a reasonably cheap place to reside, unlike most other states.
Cost of Living Index:4
Grocery Cost Index:0
Housing Cost Index:3
Transportation Cost Index:3
Considering the great affordability of Georgia, it is clear why the Peach State is one of the most famous places to relocate to. The low home prices, family-friendly cities, and strong job market are just a few of the reasons why residents of the state of Georgia love it. The state has consistently ranked the top state to transact business in the country.
Average home costs here are at $186,500 and there are many urban areas to choose from. It boasts one of the strongest economies in the state and it has been a consistent location of activity focusing on technology and communication industries. Mining, agriculture, and the country's military have also invested in a huge presence here in Georgia. There is indeed something for each person here.
Population: 6,829,174
Home Price: $146,000 average purchase price; $782 average monthly rent
Average Household Income: $53,320
Unemployment Rate: 5.3%
Cost of Living:11% below the U.S. average
The much lower housing prices, health care costs, and transportation costs in Tennessee make it one of the most affordable places to reside in America. Also, the lack of income tax in the state is a huge attraction for anyone looking to save money without lifting a finger.
The living income in Tennessee is $50,152, the highest we have on our list so far, together with the highest real estate costs so far of $810. Despite this, the housing index is just 82.6 in Tennessee. Taxes in the state are much lower, with no state income tax, and food costs are also on the lower side. Cities like Morristown have a median cost of living that is 13% under the national average. Transportation costs are about 12.3% below the country average.
Average cost of living: $3,787
Median household income: $56,303
Median home price: $169,156
Median Rent: $826
Cheaper home prices and much lower grocery costs are not the only reasons to relocate to Indiana. The state is also where some of the most livable costs in the United States are possible. Top-rated schools and a robust economy are two more important reasons why you should move here.
The cost of living in Indiana is 90.4, which means the total cost of living is 9.6% below the national average. Its housing index is low at 76.5. A 2-bedroom apartment is about $750 per month, and the median home value is around $169,156.
Shipping a car soon? Many of our best moving companies also provide auto transportation, but the service is not what they all offer. If you hire a moving company that is not able to transport your car for you, feel free to consult our list of the best car shipping companies to see a car shipping company that you can rely on to safely ship your car.
Average cost of living: $3,673
Median household income: $56,602
Median home price: $145,700
Median Rent: $1,000
Ohio has some of the cheapest housing and health care anywhere in the country. This is particularly true in cities like Columbus, Cleveland, and Cincinnati, where residents can easily rent an apartment for just $1,000 or less. Parts of Cleveland have much lower rent.
If you are an entrepreneur, the state is also popular as a powerful hub for businesses. The state is popularly known for giving jobs to young creatives and tech-savvy college graduates. The much-regarded Columbus College of Art and Design is partly the reason behind the state's thriving creative industry.
The average cost of living: $4,133
Median household income: $46,711
Median home price: $130,800
Median Rent: $725
Lastly is the state that has one of the largest cities (Dallas) in the United States. Texas' economy is strong and it has a lot of employment opportunities, and utilities and housing being one of the most affordable in the country. The average home cost in Texas is around $130,800, and health care is also cheaper than the country's average. Due to how vast the state is, you will discover some places that are highly expensive than others, but even some of the bigger cities are so much affordable. For instance, Dallas' housing costs are much lower than the national average.
One of the hugest benefits to Texas is diverseness. Dallas and Houston are there for you if you love the large, urban settings. If beach living is what you prefer, Corpus Christi is much more affordable.
The average home price in Texas is $195,000. To enjoy a more rustic lifestyle, El Paso is there for your amazingly beautiful outdoor spaces and a cost of living that is much lesser than the national average.
Enter Moving Details and Get your Moving Quote in Seconds.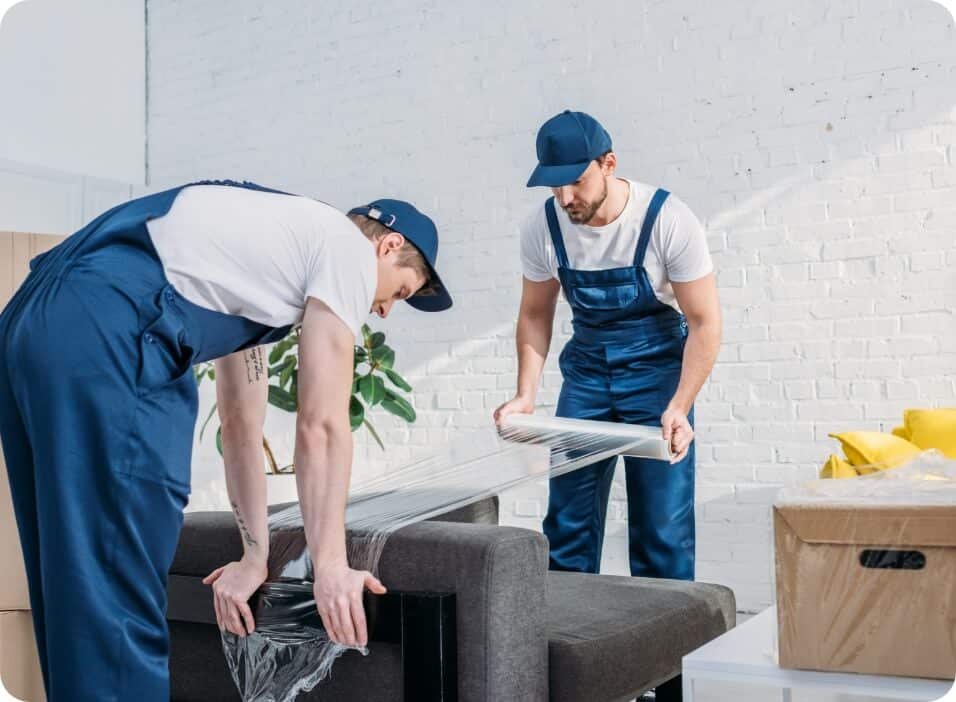 5 Things to Consider when Searching for a Cheaper State to Live in
The cost of living is not the only thing you should think of when relocating to a new state. Below are 6 important factors that can influence your budget and quality of life:
1. Taxes
If you plan to live in a more affordable place, it is often a great idea to consider taxes. Relocating to a place with low (or no) taxes will save you a lot of money per annum.
For reference, here are the seven states in the country that doesn't charge state income tax: Alaska, Nevada, Texas, Florida, Wyoming, Washington, and South Dakota. Also, Tennessee and New Hampshire don't charge tax on earned income; however, they charge tax on income from interest and dividends.
2. Cost of living index
The cost of living index dictates the cost level of essential goods and services, in comparison to their cost in another state. For instance, a high number implies that it is costlier to reside there and vice versa. The cost of living index is usually taken as an indicator for economic strength since higher costs show that people earn higher incomes but suggest meeting basic needs.
A low-cost of the living index shows that goods and showcases are typically cheaper than the median while a high-cost of living index indicates that these things tend to be a bit expensive than usual. Factor this in your search for affordable places where you can develop economically.
3. Local housing market
When searching for a cheap place to live, make sure you consider the local real estate market. Together with pricing, you will need to access the exact square footage, age, and features of homes in the location. If you choose to rent, does the city also offer enough rental options? In most parts of the country, quality rentals are not many and are far between.
If you are planning to buy a house, you should also think of the comps. Just that you are relocating to a cheaper place doesn't mean you should pay attention to home price alone, you will need to consider the schools. Since most of the funding for public schools is also associated with the property, you may discover that cheaper areas don't have much funding for schools.
Even if you don't have kids, homebuyers should know that property values are usually much affected by the quality of local schools. When considering real estate in an affordable state, make sure you check school ratings in the area.
3. Job prospects
While relocating to an affordable area might be tempting, you should check your employment opportunities in that location. Unless you work from home, you may have to settle for a pay cut when relocating to an affordable city or state.
That is because the median income may be lower in cheaper parts of the United States. Yes, remember that a lower income may be fine in a location with a lower cost of living. However, you may not find job opportunities as plentiful as you would in a highly affluent location. 
4. Demographics
Want to move to a place with people of like mind? Make sure you consider who resides in the location you are planning to move to. For example, families with young kids will possibly want to relocate to a family-friendly city with quality schools, nation crime rates, and a lot of child-friendly activities.
Young professionals may want to look into relocating to a place with other young professionals, large companies as well as employment opportunities. Older retirees, on the contrary, may not need to be concerned about any of the factors above. Instead, they may want to relocate to another place with an older population and many recreational opportunities.
What Eastern Coast state has the lowest cost of living?
The cost of living in York is the lowest of most cities on the east coast. The median household income is $47,930 with and an average housing price of $171,292. One can easily make things work in York.
Which is cheaper to live between Tennessee and Georgia?
In general, Chattanooga, TN is twenty-two percent (22%) cheaper than Atlanta, Georgia and the average housing cost is the major factor that constitutes the difference in cost of living.
What state is the cheapest for the elderly to live in?
For those planning to relocate for retirement, affordability is a major concern. According to Blacktower Financial Management data, the best states for seniors include Ohio, Florida, and Iowa. Others are Nebraska, Texas, Pennsylvania, Minnesota, and Wisconsin.
Are larger cities or metro areas often costlier?
Housing costs are influenced by demand and supply, so locations with larger populations, most especially places that are rapidly growing, normally have expensive home values. However, certain exceptions apply to this rule.
What state is the first to retire in?
Georgia is ranked as the number one state for retirees, while the worst state is Maryland. Each state was scored on five different factors including wellness, crime, affordability, culture, and weather.
There are lots of options when it comes to states that have a low cost of living. Any of these 12 affordable states make perfect options to save money and offer unlimited opportunities. Certainly, the lowest living is just one factor to consider when choosing where to live. So ensure you carefully research cheaper states you might have interest in as you prepare to find a new location to call home.
For people ready to relocate, the extensive network of reputable and reliable interstate movers on Moving APT makes it convenient for you to book the best moving company for the job. Best of luck and enjoy your move.