How We Chose the Top 10 Affordable Moving Companies
At Moving APT, we know how frustrating searching online for 'cheap moving companies near me' can be. With the hundreds of search results returned offering a wide range of services and prices, it can be tough to determine which is the best fit for you and your budget. That's why we decided to do the research for you!
To find the top 10 affordable moving companies, we looked at hundreds of moving companies across the United States. We took into account their average cost-per-move, their customer satisfaction rating, and their services.
At Moving APT, we strive to include moving partners that can meet a wide range of moving demands such as full-service, long-distance, white-glove, and corporate moves.
Cheapest Moving Companies Near You - Top 3
In addition to the movers themselves, we also looked at other important factors such as:
required federal and state licensing (all our moving partners must have this)
hidden fees
customer testimonials
company policies.
We believe that by taking all of these things into consideration, we were able to create a well-rounded list of affordable moving companies that can be compared much easier than your typical Google search of 'cheap movers near me.'
With Moving APT on your side, helping to find, compare, and choose the most affordable movers in your area, you're sure to have a stress-free moving experience that won't break the bank. So, don't rely on 'cheapest movers near me' search results and instead, choose any of the vetted and qualified moving companies from our top 10 list below.
1. All My Sons Moving Storage
All My Sons Moving Storage is a family-owned moving company established on the ethics of old fashioned way of running businesses through respect and courtesy.
The company has been in operation for several decades helping people and families relocate with ease across town and across the country.
They engage in local moving, long-distance moving, corporate relocation, commercial moving, storage facilities, packing services, and packing supplies and among others.
Two Men And A Truck is a franchised moving company that has been in operation for over 30 years and has since grown in leaps and bounds with offices in 43 states in the United States, Canada, United Kingdom, and Ireland.
Two Men And A Truck is one of the fastest-growing moving companies with over 300 locations across the globe.
They offer local moving, value flex, moving supplies, long-distance moving, packing services, and storage facilities among others.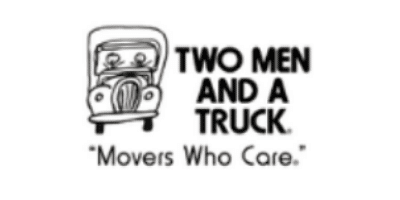 Black Tie Moving is America's fastest and foremost private company providing exceptional moving services for celebrities and the entire United States community.
They are very professional in their mode of operation with experienced and well-trained movers who understand the nitty-gritty of moving belongings and people from one point to another.
Black Tie Moving offer services such as commercial moving, long distance moving, local moving, and storage facilities among others.
4. Covan Worldwide Moving
Covan Worldwide Moving is a family-owned company with over 100 years of delivering quality and affordable services.
Today, they have over 50 offices in 17 states in the United States, and over 400 agents s*read across the globe.
Covan offers both moving and storage facilities services for its esteemed clients. Their services include commercial, local, residential, international, and corporate moving services among others.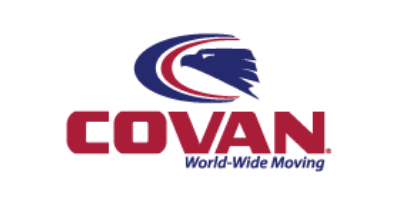 5. Beltmann Relocation Group
Beltmann Relocation Group is an all-inclusive moving company that offers encompassing services as far as everything involved in moving is concerned.
They are a trusted and reliable moving company that will help with all logistics steps involved from start to finish.
Their services include international moving, moving supplies, storage facilities, corporate relocation, commercial moving, shipment tracking, and residential moving among others.
Armstrong Relocation is a family-owned moving company found in 1922.
Their longevity in the moving industry is a testament to their consistency and competence in delivering first-class moving services to their esteemed clients.
They offer short and long-distance moving, cross-country moving, and corporate moving services among others.
Berger Allied is a nationwide moving company and one of the largest agents for Allied Van Lines.
They offer quality moving services across different states and locations in the United States.
Their services include residential moving, corporate moving, international moving, and commercial moving services among others.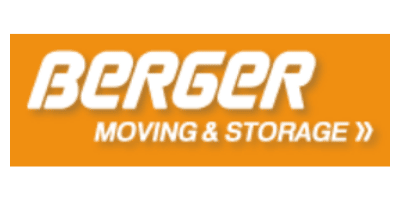 Suddath is a top global moving company located in Jacksonville, Florida in the United States helping people to move businesses, products, and people from one place to another with ease.
Their services cover international relocation, residential moving, military relocation, global and government mobility among others.
They also offer quality workplace solutions and global logistics for corporate bodies and individuals.
National Van Lines is a privately-owned moving company with over 85 years of being in the moving industry. They are one of the top long-distance moving companies that provide full-service moving, storage, and packing services for their commercial and residential clients.
National Van Lines according to the Customer Satisfaction Index (CSI) has a high rating that is above other moving companies. Their services include local moving, interstate moving, international moving, and corporate moving among others.
Their main focus is to achieve excellent and maximum customer satisfaction in the delivery of their services.
10. Palmer Moving and Storage
Palmer Moving and Storage is family-owned and has been in operation since 1910, they are based in Detroit, Michigan in the United States.
Their philosophy of "people helping people" has seen them thrive in the moving industry offering full-service moving help to both individuals and corporate bodies.
They offer an all-inclusive service that includes residential moving, office moving, corporate moving, and international moving services among others.
They are regarded as Detroit's most trusted mover due to their expertise of having helped several families and business owners relocate across the country and outside the country. Their longevity in the business says a lot about their experience and quality of service delivery.
When you get a quote from a moving company, make sure that you don't only get a verbal quote. Ask the moving company to provide you with a complete, detailed, and written quote based on what you discussed.
The Following Table Displays The Cheapest Moving Companies of 2022
| No. | Cheap Moving Companies of 2021's | Website |
| --- | --- | --- |
| 1. | All My Sons Moving & Storage | www.allmysons.com |
| 2. | Two Men And a Truck | www.twomenandatruck.com |
| 3. | Black Tie Moving & Relocation | www.blacktiemoving.com |
| 4. | Covan Worldwide Moving | www.covan.com |
| 5. | Beltmann Relocation Group | www.beltmann.com |
| 6. | Armstrong Relocation | www.armstrongrelocation.com |
| 7. | Berger Allied | www.bergerallied.com |
| 8. | Suddath | www.suddath.com |
| 9. | National Van Lines | www.nationalvanlines.com |
| 10. | Palmer Moving and Storage | www.palmermoving.com |
Enter Moving Details and Get your Moving Quote in Seconds.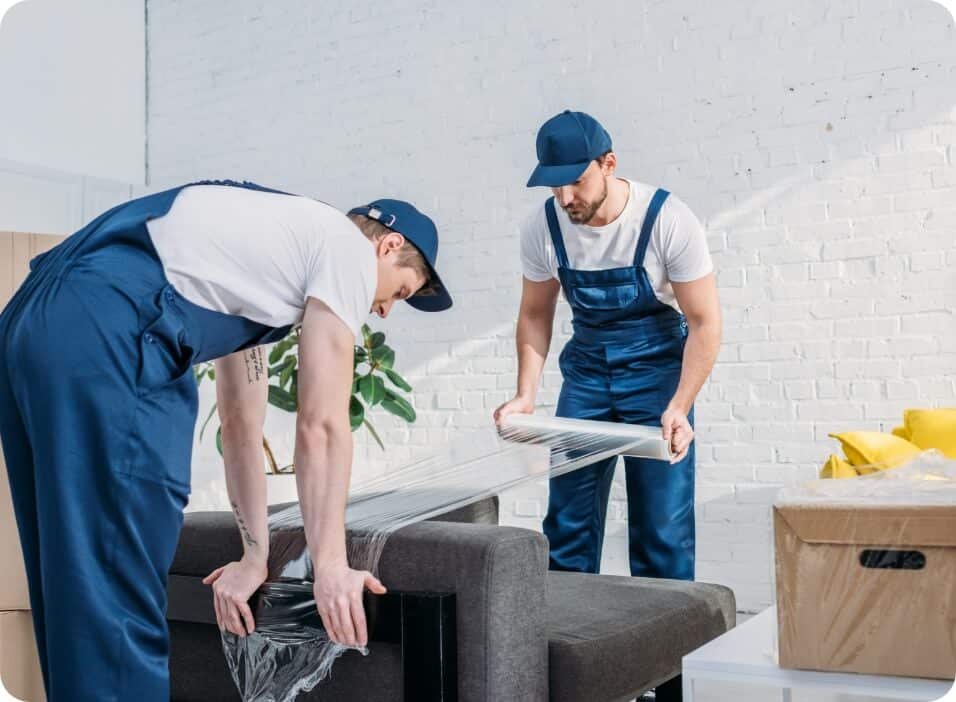 Best Ways to Get a Cheapest Moving Company
The most important part of getting a cheap moving rate from a low price moving company is proper planning as I have said earlier and this cannot be overemphasized. A way to plan properly is to carry out the following necessary steps;
1. Begin Your Search for a Mover Early
Your chances of getting a moving company that is efficient, effective, and affordable at the same time is a function of how early you commence your search.
Companies that offer cheap moving rates with good services get booked ahead of time so if you start your search as early as possible you stand a chance of getting a convenient moving date, you will be able to get a good discount, and you will be more relaxed knowing fully well that you have done a bulk of the whole task ahead of time.
2. Get Recommendations
Put up a list of possible moving companies that you may engage with. Ask people who have used the services of these companies about how good their services are because the best advertisement or measure of future performance is to analyze past performance.
Hence, it will be good and helpful if you can ask people, read the reviews people have left in the past about these companies. Ask your friends, family members, and neighbors as well to make your decision-making easier.
3. Consider Small Local Movers
If you want to get cheap quotes to consider engaging small local movers with a good reputation. These small local movers are the low-cost moving companies you will find around.
4. Get a List and Trim Down the List Accordingly
Get a list of possible low price moving companies around you and then trim down the names of companies on this list to about three or four. Then you can take the next step of inviting them over.
A low cost moving company is not so difficult to identify, you can ask around and do a personal research.
5. Get and Compare Quotes
Invite these three or four moving companies over so they can have a good idea of what and what you need to move. Getting quotes on phone or online might not be as accurate as inviting them over in person.
Let them see everything you are moving, provide them with all relevant information such as the date you wish to move, pick up point, and your unique handling requirements.
6. Negotiate and Compare the final Quotes
Try as much as possible to negotiate the quote you are given before accepting a final offer. Ask all necessary questions, don't make assumptions.
7. Make Your Final Decision
Based on the information you have garnered from the recommendations, reviews, quotes, and answers each of these moving companies have provided make your decision on which one of them you will engage.
Make sure your decision is based on which of these moving companies will best serve your unique needs.
| | | | | |
| --- | --- | --- | --- | --- |
| | | | | Four to five-bedroom home |
| | | | | |
| | | | | |
| | | | | |
| | | | | |
| Number of hours Based on distance | | | | |
7 Cheapest Way to Move from State to State
1. Control your moving expenses
One way of making your moving affordable is to control cost by getting packing supplies for free or at most from the cheapest sources you can ever imagine.
You can get moving boxes and packing materials for free from friends and families; call on them and put together all the supplies you can get. Also, try to pack and wrap some of your items by yourself ahead of time.
2. Sell unwanted items to raise funds
Another way to cut costs is to sell some of your belongings that you no longer need. Selling these items will reduce the load you have to relocate and also help you raise extra funds to fund part of the expenses required for your moving.
3. Decide the Best time to move
Make sure you decide on the best and most suitable move date for yourself as this can go a long way to help you cut costs.
Usually, the most suitable time to move is during the week as fewer people move during the week compared to weekends, and the natural law of demand sets in if you choose to move over the weekends.
There are more people moving during the weekends and therefore there is a tendency for prices to increase due to high demand.
4. Pick Storage Facilities wisely
If you're moving over long distances, you will need to use a storage facility. Consider the storage options available to you and select the best that will help reduce your cost of moving.
Make use of the moving calculator provided on the mover's website to accurately figure out the number of boxes you will need for your 3-bedroom home moving. The calculator will consider the size of your home if you have a basement or garage, the number of bathrooms, and your lifestyle to determine the number of boxes you need.
5. Invite Prospective Movers
Invite at least three different cross country movers to come in person to come and assess all that you will be moving physically, this is more effective than requesting a quote online or over the phone.
6. Get Quotes from Movers
Get these quotes and review them, negotiate with the moving companies to get a good deal, and then get a final offer from each of them. Make sure you let them have an idea of all the items you will be moving and provide them with all the necessary information so that they can include all details in their quote.
7. Compare Quotes
Try as much as possible to beat down the quotes from each company through negotiation before accepting their final offers.
Compare the available quotes from the different moving companies and decide on which of these companies is best for you based on the quote they have provided and based on what your unique moving needs are.
These are some of the vital tips on the cheapest way to move; make sure you cut cost through every available means possible, if you stick by them, you sure will have the best deals that will make your relocation a lot cheaper.
Finally, make sure you set out very early on the day you decide to move, this is what you need to have discussed ahead of time with your selected moving company.
Let them know all you what and what you do not want in clear times; this will go a long way in helping you have a hassle-free relocation.
Moving APT wish you a seamless relocation on your next move.
Enter Moving Details and Get your Moving Quote in Seconds.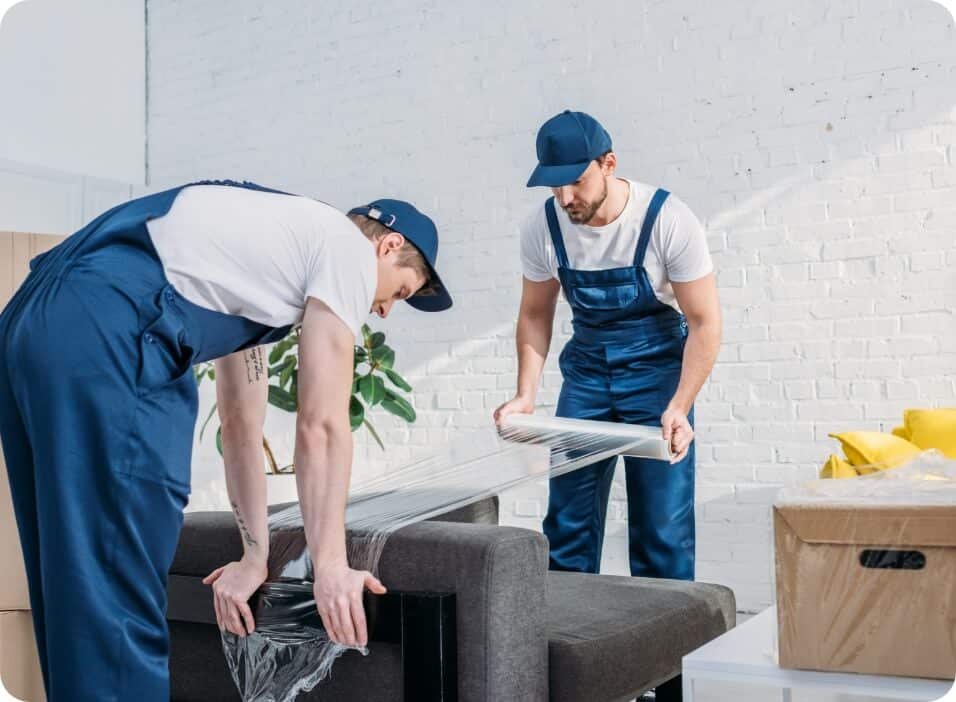 If you need to hire a mover for a last-minute move, you may end up paying a little bit more than you would have had you been able to actually schedule a few weeks out.
Finding affordable moving companies that are going to be able to take care of your move is essential if you want to keep the costs of your move to a minimum.
As you search for cheap moving companies, make sure that you find ones that are reliable and that come with recommendations. You'll save money that way, and you'll know that the job will be done correctly and that everything will get there with very few issues.