Are you planning to move to Portland, Oregon? This Pacific Northwest area has been widely known for a reason. The city is recognized for its beautiful backdrop towards the Columbia and Willamette rivers and a rare quirkiness. Life in Oregon is somewhat different from the life depicted in the show Portlandia.
Of course, you will discover many bits of eccentricity in Oregon, but other things the state has to offer may catch you unaware.
From natural scenes and large open spaces to great food and craft beer (with no sales tax), Portland continues to be a leading destination for those in search of a place that offers a refreshing change of sight.
Moving APT has gathered a complete guide covering all you should know before moving to Oregon, the best neighborhoods to live in, an out of state moving checklist, as well as a number of the moving services provided by our reliable and reputable state to state movers.
We hope this article is helpful for you in making an informed decision as well as allow you to proceed with confidence.
Enter Moving Details and Get your Moving Quote in Seconds.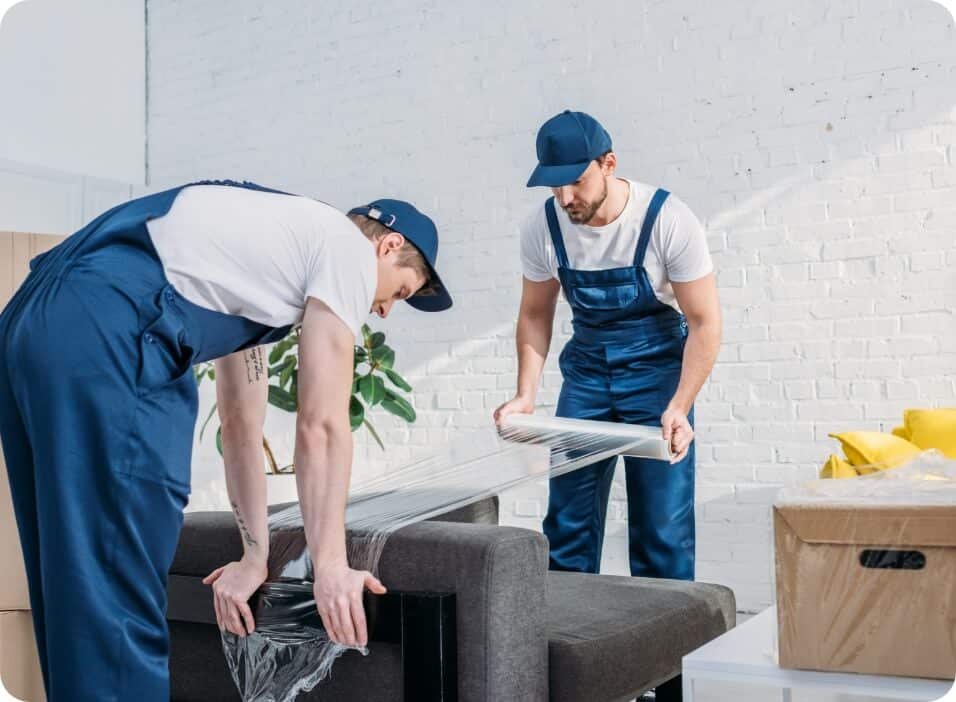 Things to know before Moving to Oregon
Oregon is a north-western state with numerous pros and cons with its state size of about 98,466 square miles as well as a population of 4.19 million.
Below is our list of factors to consider:  
Housing Market
Do most Oregon residents own or rent homes? The county, as well as region, will determine whether to rent or buy. Generally, the rental cost versus buying can be closer in cities like Portland.
Because in most neighborhoods, rents were so much high. Rent control legislation was passed in Oregon in March 2019.
The calculation will be done every September for the rent cap for the coming calendar year. 
Average home price: The present average home value is $338,900. Home values increase by about 5% in 2019, and it was predicted that an increase of 1.7% will add to it in the coming year.
Average rental cost: The average rent in Oregon is $1,785 while rental for a family of four around the Portland city area is at $1,350 per month. In Eugene, a family of four pays around $970 per month.
Weather and Natural Disasters
Different climate changes are made by different geographic in Oregon. The coastal temperatures are modulated by the Pacific Ocean while Oregon's central and eastern sides experience more fluctuations in temperature.
Summers are normally dry and warm while winters are normally cool to cold and also wet. The median summer highs are at 820F with lows of 530.
Winter highs are at an average of 460F while lows are at 430F. Portland experiences about 150 days of sunshine as well as around 160 days or more of rain.
However, rainfall differs greatly all across the state, with eastern neighborhoods experiencing below 5 inches, as well as some western pockets, increasing up to 200 inches.
You have to prepare to experience weather and natural disasters if you plan to live in Oregon.
See the list of possible ones below:  
Tornadoes & hurricanes are very uncommon but can happen.
Wildfires
Earthquakes
Tsunamis
Floods
Landslides
Volcanic activity
Tax Rates
Just like other places, there are different taxes paid in Oregon:
Sales tax: Oregon is among the five states in the United States that don't offer sales tax. Regardless of what you are buying, the figure stated on the price tag is what you pay. We could just put an end to the list here because that is one good perk to keep residents happy and attracting people from nearby states traveling to shop.
Property tax: Oregon ranks 30th for the lowest property tax rates in the nation. In 2019, the real estate tax rate is just 1.04%.
Income tax: This may be between 5% and 9.9%, based on your income average:
First $3,350 = 5%
Between $3,351 & $8,400 = 7%
Between $8,401 & $125,000 = 9%
$125,001 and more = 9.9%
Popular Portland, Oregon Neighborhoods
Each neighborhood in Portland has a different feel with a different mix of amenities with every neighborhood providing unique things; everyone can access what they are searching for.
Below is the breakdown of some of the popular Portland neighborhoods, as well as the developing ones.
1. Downtown:
Culture lovers that are relocating to Portland will enjoy the feel of living downtown. For a city that measures just 145 square miles, Portland has a lot of museums, galleries, restaurants, and shops. Downtown Portland is where you will find access to just anything you could ever need.
2. Nob Hill/Northwest Portland:
For huge city living, Nob Hill as well as the Northwest Portland area is where you will find trendy restaurants and shops. You will find Victorian homes and unique collectible shops all across the streets. This popular neighborhood is the hot spot to call home or to refresh with a nice dinner out.
3. East Moreland:
This neighborhood is situated in southeast Portland and it has free tree-lined streets as well as great landscaping. The area is widely known among young professionals as well as families looking for a calm feel that combines city amenities with suburban sensibilities. The area is also where you will find Reed College, restaurants, and shops.  
4. Old Chinatown:
This neighborhood is closer to downtown Portland in a great, historic neighborhood. The community was once common among Chinese residents in Portland and is also where you can find a great group of residents in need of all the feel of urban living.
Locals of old Chinatown takes the combination of authentic markets, trendy bars, galleries, Chinese restaurants, as well as bustling nightlife options.
5. Richmond:
The popular neighborhood of Richmond prides itself as the "Hawthorne District" with a lot of dining eateries, vintage boutiques, and funky art galleries.
Richmond is defined by the vibrant streets of Division and Clinton and is recognized for its uncommon, independent spirit.
You will find a lot of colorful craftsman houses here on the streets of Richmond with newly developed duplexes accommodating the growing population of Portland.
Even though higher than the country's average with 30%, the cost of living in Oregon is responsibly reasonable when compared to states like New York or California.
Firstly, we will check Portland. A size 4 family that resides in the Portland city area pays these amounts: $903 for food, $1,348 for housing, $1,189 for transportation, $1,233 for childcare, $1,076 for healthcare, $1,113 for taxes, and $908 for other necessities, making $7,71 per month altogether or $93,252 per annum.
Now let us consider Eugene. The following will be paid by a size-4 family that resides in the Central Oregon city: $761 for food, $1,186 for transportation, $967 for housing, $983 for healthcare, $1,179 for taxes, and $697 for other necessities, making $7,188 monthly or $85,252 per annum.
Expenses will differ based on individual needs, family size, as well as region. If you hope to keep your cost of living lower, you can consider some of the eastern parts of Oregon as your destination, such as Baker City, Umatilla, Pendleton, and Hermiston.
Pros and Cons of Living in Oregon
Pros:
No Sales Tax: Yes, sales tax is not deducted here. Generally, the price seen on the tag is what you pay. However, there is a higher personal income tax rate in the state.
Outdoor activities enjoyment: If you love being outdoor, you will like Oregon. There are numerous adventures to enjoy in Oregon, such as hiking, world-class skiing, and whitewater rafting, and so on.
Pro-Bicycle: Eugene and Portland are examples of cities that offer miles of paths, tours, and club events for bikers. Portland is even tagged as the top coating for biking in the country.
Decent weather: Certainly, Western Oregon experiences a lot of rain. But in comparison to many other states in the country, Oregon has more sunny days as well as low humidity relatively.
Strong economy: The state sits with the top 10 rapidly developing state economies. This development is projected to go on with a continual increase in population as well as job opportunities.
Low carbon footprint: Since many eco-friendly buildings in the country are located here, the carbon footprint in Oregon is highly low. Portland is one of the greenest cities in the entire universe.
Cons:
High Cost of Living: Right now, Oregon is ranked the second-worst state to live in as its cost of living index is at 129.5%, making it one third above the national average.
Total tax burden: Income tax starts from 5% to 9.9%, making the state one of the top 10 highest income tax states. It has the 19th highest local and state tax burden in the United States currently.
Test scores: Students in Oregon have the lowest test scores, unlike other states. Students in Oregon regardless of graduate high school and proceed to college beyond the national average.
Rain: Rain lovers may not mind, but rain in Western Oregon is very much. Some western neighborhoods has about 200 inches, while eastern neighborhoods experience as little as 5 – 10 inches.
No professional sports: Although Oregon is home to the Portland Trailblazers (NBA) as well as Portland Timbers (MLS), it still has just one professional basketball team as well as one professional soccer team.
Potential earthquakes: On the same risk level as Washington and California, the state is at the risk of a huge one around 8.0 or higher. Coastal towns would also have to experience a tough tsunami.
Unable to pump own gas: Oregon's gas stations are either full service or partial service. Yes, a lot of people might consider this as an advantage than a drawback.
The process of moving can be overwhelming, especially if you are relocating from another state to Oregon. Here, you will discover an out of state moving checklist to assist you in planning and executing your next move successfully.
Finding Long-distance Movers in Oregon
Start on the right path:
Allow yourself a minimum of two to three months to arrange your move to Oregon
Make a comparison of different moving companies. Ensure the companies are fully licensed and insured to perform your unique type of move. 
Make a list of tasks to do. Keep it where you can easily sight it, such as the fridge. Allocate work for each family member when necessary.
Hire a long-distance moving company as soon as possible. Moving APT eliminates all the assumptions in our moving quotation.
Purge & Downsize
This process allows you to save space and money.
Begin by making a list of your things. Go around your home, recording what is in each room.
Immediately you are done with your tour, start purging. Make piles and pack items you want to dispose of, sell, recycle, or donate in bags.
Dispose of any hazardous materials, such as chemicals, aerosol cans, gasoline, paint, and so on properly.
Start the Packing Process
Gather quality packing materials such as tape, strong cardboard boxes, bubble wrap, packing peanuts, and so on. Read the complete list of moving materials.
After getting everything, begin to pack many boxes per day.
Begin by packing heavier items at the bottom of the box. After packing a box, fill spaces with packing peanuts or other packing supplies.
Remember to tape and label moving boxes properly.
Make sure you pack at a manageable pace (about a few weeks). Avoid procrastination.
Read moving and packing tips for an out of state move.
Change Address
Go to your nearest post office or online at the USPS website to change your address
As you are doing it, update your new address or any online subscriptions or services that are sent to your home, these may include Netflix, Amazon, and subscription boxes.
Learn more by reading how to forward your mail when you are moving.
Look Into Storage Options
Regardless of whether you decide to keep a few valuable belongings or a whole household, you need clean and safe storage.
A lot of cross country  moving companies also offer affordable storage-in-transit or long term storage solutions. Click here to learn more.
Provide Enough Notice
If you rent, inform your landlord in advance. You will want to vacate the place on good terms and ensure you don't get charged extra or lose your security deposit.
Give workers and services (housekeeper, gardener, and so on) a minimum of 30-day notice so they can look for a new job. Write a letter or card to appreciate them.
Notify friends, family, and neighbors about your next move. You may consider getting this done using email or physically. Remember to add contact info.
Cancel & Activate Services
Schedule for turning off of current services like cable, utilities, and internet immediately. Arrange with the new renter or landlord, so the services will be available when they move in.
Create a list of services you will want or need in your new home or business in Oregon.
A month or so before your move, schedule for turning on of new services.
Get Kids, Pet, and Yourself Ready
If you have kids, get them ready for this tough time. Be polite and clear. Make up a story to talk about the move. Stay away from making significant changes to routine. If possible, go through your new neighborhood with them.
Remember your pets and make a vet visit. Know that you will need to get a health certificate from a veterinarian in Oregon within a month of moving to the state.
Moving day can be so much stressful for kids. Also, pets may escape because owners are busy or doors are left open. Arrange a play date, pet daycare, or babysitting.
Lastly, take good care of yourself. Check-in with your eye doctor, physician, and so on. Get a refill for your medications and prescriptions. Transfer all of your important medical and school records.
Arrange Travel
Do you plan to fly to Oregon? Buy airline tickets long before the move for the best rates and availability.
Do you plan to drive to Oregon? If you are moving your car, arrange for an inspection, and service (tires, oil changes, and so on) on your behalf, at least 3 weeks in advance. Check our best car shipping companies in the USA.
Take enough time to carefully plan your journey. You will want to get there before your movers.
Don't forget to do vehicle registration within a month of relocating to Oregon
Handle Food and Appliances
Do you have much food in your cupboards, freezer, and pantry? Eat everything to save on grocery shopping, give it out to neighbors, or donate it to charity.
When you are ready to move, empty, and clean your appliances. This preparation will make sure fridges and other large items will be saved from mold infestation and also be lighter, causing cheap relocation costs
Hire Professional Cleaners
If you are a renter, don't forget that a landlord can deduct cleaning services from your bond.
If you are a homeowner, it is better to have professional cleaners clean your place for a nice showing.
Immediately after your home has been emptied, it is the best time for cleaners to do their thing.
New occupants will so much appreciate a clean home.
Say your goodbyes
Go out with people one by one, organize a group outing, or throw a party at your old residence to celebrate your new phase.
This can be an emotional time for everyone. Allocate enough time to spend with your loved ones.
You may do this over a month, a week, or just in a day.
The Week before Moving
Contact your moving company. Confirm schedules and exchange phone numbers with the driver in the event of an emergency while on the move.
Pack a moving box with highly important items you will need at your new home before unpacking everything. This includes snacks, hand tools, meds, clothing, bedding, and so on. Ensure there is an easy access to your first night box.
Keep things under control the night before your move. Eat good food, relax, and get proper sleep. You need to be on point tomorrow.
Moving Day
If possible, be there when the movers arrive to provide an answer to questions and give any necessary instructions.
Offer water and snacks to your movers. It is a good gesture for their hard work, and it will add to their energy. 
Lastly, you are moving. Before you vacate the house, do one last walkthrough. Ensure everything and everywhere is neat. Don't forget any vital items there.
Get Free Moving Quotes Just in Few Sec
Frequently Asked Questions Before Moving to Oregon
Why are residents of California moving to Oregon?
People from all over the country (especially California) are planning a move to Oregon due to the Mediterranean-style climate. With the state's proximity to the Pacific Ocean, the climate, as well as the weather, is highly influenced by this. The western region of the state is very wet since it is bordered by the Pacific Ocean.
What salary is good in Oregon?
The average yearly pay as of March 20, 2021, for jobs in the decent category in Oregon is $45,530 per annum. In case you are looking for a simple income calculator, that calculates to about $21.89 per hour. This is the same as $876 per week or $3,794 per month.
Is the state of Oregon a good place to move to?
Oregon is indeed a good state with an amazing history. Its weather and landscape a top-quality of life, and if you pick the perfect city, you will have a lot of jobs to select from.
Where in Oregon should I move to?
Some of the widely known and rapidly developing areas in the whole of Oregon include, Portland and Bend. Portland is the largest city in Oregon which that offers everything, such as food scenes, job market, entertaining games, global events, and so on.
How safe is it to live in Oregon?
Oregon is isolated among the states in the country because of its different rates of violent and property crime. It has a violent crime rate of 2.82 per 1,000, which is perfect for being the 15th lowest in the United States; yet, property crime is the 7th highest in the country.
How long before I become a resident in Oregon? 
To be eligible as a resident of Oregon (for the sake of tuition), you must reside in the state for 12 straight months while earning eight credits or less per term as you show that they are in the state for a major purpose aside from education (like volunteering, working, or other purposes).
Is living in Oregon or Washington better?
Oregon scores better than Washington in many aspects, which include the cost of living and taxes. Living in Vancouver, Washington is recommended as you can in Oregon and reside and work in Washington, and rent is around $200 to $400 cheaper in Vancouver.
Oregon is indeed a good state with an amazing history. Its weather and landscape are at the quality of life, and if you pick the perfect city, you will have a lot of jobs to select from. Immediately you choose a place to settle down, be quick to contact us so that we can quickly help you get there. We execute local and long-distance moving services in Oregon and we would be glad to help.