Find the Best Movers in Denver of 2022
Moving is an exciting task and usually leads to a new page in our lives, especially, when you are moving to Denver.
However, poor planning or not working well on the time and effort required to complete the job can lead to an overwhelming and frustrating experience.
Yet, finding qualified Denver moving companies that match your budget can be challenging. 
We have researched and chosen the best movers in Denver based on reviews, so you can hire a much reliable and reputable moving company for your next move. 
Top 3 Recommended Denver Movers
Regardless of where you are moving to in Denver, one thing is sure; you need the best moving company with the best moving ratings. We have screened and chosen the best Denver moving companies for you.
The great interstate moving company and the best-priced movers in Denver are required to be registered with the FMCSA if they do interstate relocation to and from Denver.  
We Refined Top 10 Denver Moving Companies For you
Choosing the best Denver mover had become easier than ever with Moving APT. When moving locally to Denver, you need the help of an interstate move.
These movers in Denver have well-trained and polite workers to take care of your household goods properly. We have chosen the best Denver moving companies for you.
A five-star Yelp rating shows that Cross Country Movers is clearly one of the best options for moving from one part of the country to another. It is definitely one of the best long-distance movers in Denver, both for reliability and price.
The company offers local and long-distance moving, packing, auto shipping, storage, and international shipping services. With many locations around the United States, Cross Country Movers will ensure that every possession of yours is packed, loaded, unloaded, and unpacked with care.
And you will have all the information about the status of your items at any moment.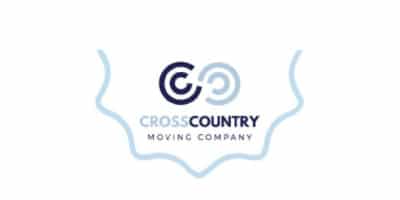 2. Denver Professional Movers
Rated four stars on Yelp, Denver Professional Movers is a very good option if you're planning an interstate move from Denver to any state in the United States. Founded in 2008, Denver Professional Movers has served the area with integrity and efficiency over the past decade.
Moving services include residential and commercial moving, long distance moves, packing services, storage services, and labor services for short-distance moves. The company also offers a 24/7 emergency moving service if you need to move within the next day or two.
The five-star Yelp rating shows that Long Distance Movers will get your Denver moving job done for you in a very impressive way. And thanks to Moving APT, you can get a detailed quote from Long Distance Movers in quick time.
A high-quality mover that is also less expensive than others, Long Distance Movers offers storage services, packing and unpacking, local and long distance moving, and business moves.
It is even possible to use this company to get your car(s) moved across the country, if you are planning on leaving Denver soon.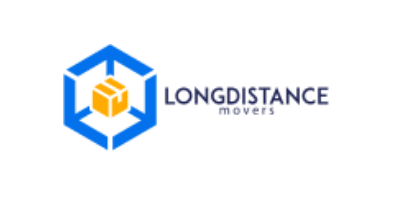 4. Fischer Van Lines Moving & Storage
Fischer Van Lines Moving & Storage has a five-star rating on Yelp, showcasing how the company puts the experience of its customers first. While Fischer has been around for 14 years, its owner has an additional 13 years of experience in the moving industry.
It means that Fischer Van Lines is a company with over 27 years of experience in this industry. The company offers a full slate of services for both commercial and residential interstate moves.
Storage is also possible at a secure facility. Packing and unpacking can be included in the moving packages, while pianos, pool tables and other heavy objects can be moved.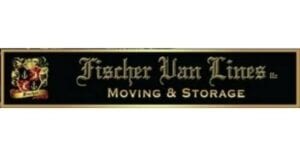 5. Trico Long Distance Movers
Need to get your possessions across the country affordably? With a five-star Yelp rating, Trico Long Distance Movers has shown a lot of quality in the eight years it has been in operation.
The company is now the number one choice for many people who move in and out of Denver. The company believes in four keys to success: competitiveness, efficiency, trust and professionalism.
It is why every customer is so happy with their experience with Trico. Services include local and long distance moving, auto transport and storage. Trico serves all 50 states in America.
6. Around the Clock Movers, LLC
A 4.5-star Yelp rating is just one of many indicators proving that Around the Clock Movers is a quality option if you are moving out of Denver. The company is one of the best long distance movers in Denver, offering a full slate of services.
You can get in and out of state moving services from Around the Clock Movers, while loading/unloading, packing/unpacking and office moves are also within their wheelhouse. You can even request home cleaning and carpet cleaning services.
Denver Movers is a top-notch option for interstate Denver moves. While the company is only three years old, it has already made a tremendous impression on customers as evidenced by its stellar 4.5-star Yelp rating.
Its moving services include residential moving, office moving, packing and unpacking, and a labor only service at discounted rates for short-distance moves.
The company promises no hidden fees, a guaranteed pickup and delivery date, and constant communication regarding the location of your items.
8. Local N Long Distance Movers
Local N Long Distance Movers is a tremendous option for anyone who is relocating from Denver in the coming weeks or months. The company can help with local and long-distance moves, while it offers packing and unpacking services for families who want a full-service moving service.
The company's five-star Yelp rating shows that every customer is fully satisfied with their experience. Local N Long Distance Movers is based on values of integrity, dependability, and consistency.
These are the values it demonstrates with every move, which is why customers can expect an exceptional experience when hiring this business.
9. Alpha Dogs Moving Packing Relocation Services
With 4.5 stars on Yelp and other review sites, Alpha Dogs Moving Packing Relocation Services has positioned itself as one of the top options in the area.
Whether you are moving within Colorado or cross-country, this company will help you get the job done with ease. The company is one of the few movers that is open 24/7.
You can work through Moving APT to arrange for your move to be completed at the most convenient time. Packing services are offered if needed.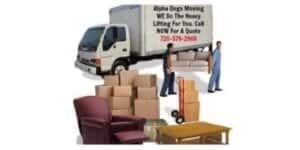 10. Greenwood Village Movers
A local moving company based out of the Greenwood Village area, Greenwood Village Moving will service any residential or commercial move from Denver.
The company's 4.5-star rating on Yelp indicates that it knows how to help its customers with packing and moving to anywhere across the country with minimal hassle.
Services offered include residential moving, packing, moving labor and more. Their full moving service is applicable to any long-distance move in the continental United States.
The Following Table Displays The Best Moving Companies in Denver
| No. | Best Moving Companies in Denver | Website |
| --- | --- | --- |
| 1. | Cross Country Movers | www.crosscountrymovingcompany.net |
| 2. | Denver Professional Movers | www.denverpromovers.com |
| 3. | Long Distance Movers | www.longdistancemovers.com |
| 4. | Fischer Van Lines Moving & Storage | www.fischervanlines.com |
| 5. | Trico Long Distance Movers | www.tricolongdistancemovers.com |
| 6. | Around the Clock Movers, LLC | www.aroundtheclockmovers303.com |
| 7. | Denver Movers | www.denvermovers.company |
| 8. | Local N Long Distance Movers | www.localnlongdistancemovers.com |
| 9. | Alpha Dogs Moving Packing Relocation Services | www.alphamovingpackingcoloradoafordable.org |
| 10. | Greenwood Village Movers | www.greenwoodvillagemovers.com |
Enter Moving Details and Get your Moving Quote in Seconds.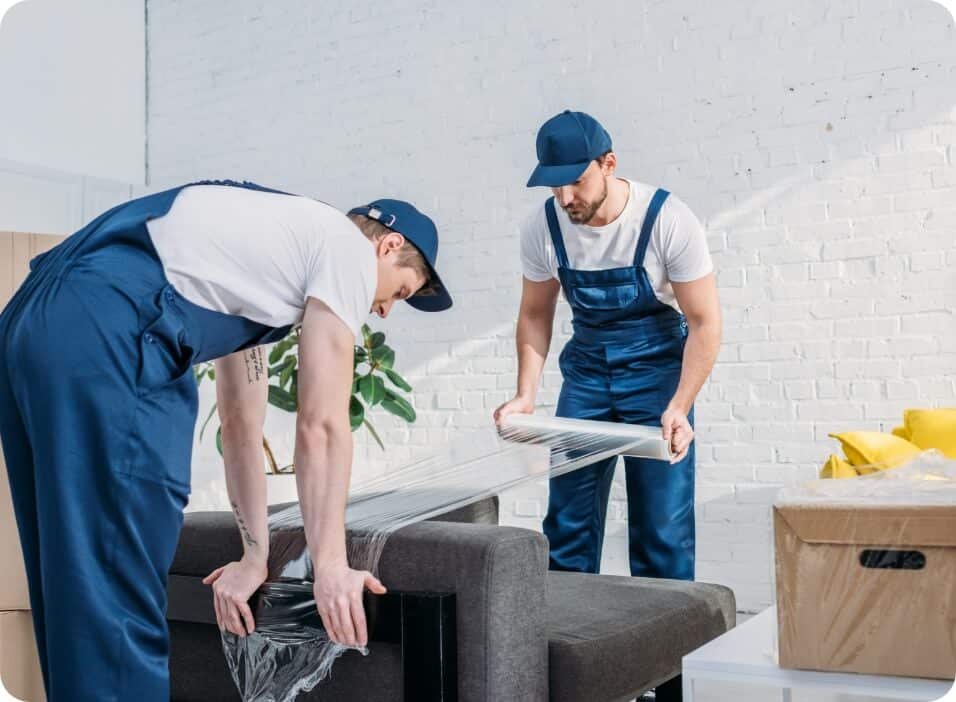 How Much Does It Cost To Hire Movers In Denver?
Moving costs in Denver are determined by the distance traveled, the number of items, the sizes of the moving truck, and the number of professionals that give you a hand with the move.
This cost is often about $2,300 for a move within Denver, with the country average at about $2,000 to $2,500.
Also, the price is affected by these factors: 
Stairs and ling-carry fees: There may be extra fees for the movers in places like Washington Park, RiNo, Capitol Hill, and Baker because of parking restrictions as well as stairs in apartment buildings. 
Your home's size: More items to move means your move will take more time; thus, the cost increases. Moving a large-sized home in Hilltop or Stapleton to the mountains need more effort and resources from the relocation company than a small 1-bedroom home move.
Extra services: Many moving companies offer extra services and supplies, which include packing, unpacking, assembling, and disassembling furniture. Some even enable you to buy these items before your move and return any materials that are in good condition for recycling and lowered cost. The cheapest move is always a labor-only move that involves only renting the truck and mileage fee, unlike a full-service move. 
Now that you see that storage services have price averages if you need to store away some of your household furniture for a month after your move.
Regardless of the size of your new home in Denver, you can always get moving services and storage units that will work well for you.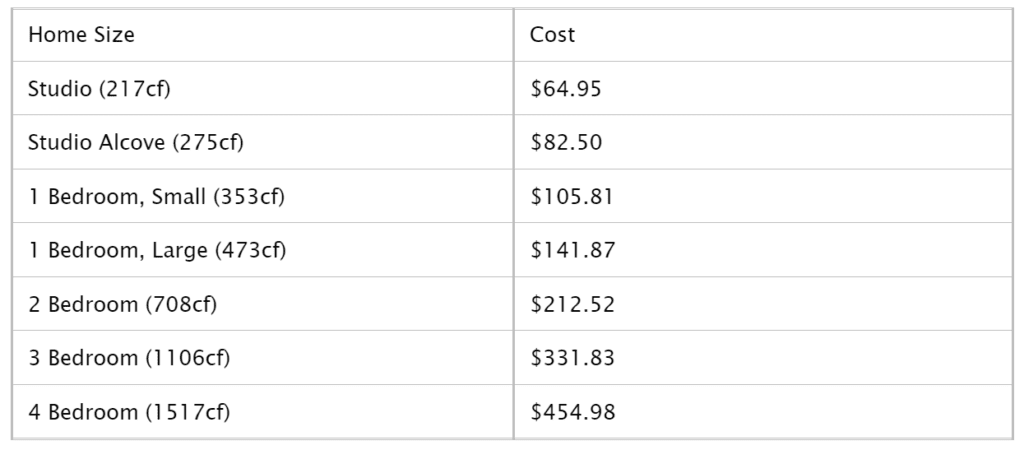 What is the Cost of Living in Denver?
The cost of living in Denver, according to JumpShell, is just 6% higher than the national average. Housing costs keep on increasing, but unlike other cities, such as Seattle, Portland, Los Angeles, and San Francisco, it is still cheaper. That doesn't imply that rent is cheaper.
The average cost to rent a 1-bedroom apartment in Denver is about $1,256. And for you to have more clarity on how much you would spend to live in a simply comfortable way every month, and with no car you would spend around $2,000. 
While it is not as costly as New York City or Los Angeles, the cost of living in Denver has increased in previous years and is projected to continue that way.
The cost of living in Denver is around 12% beyond the national average. The average prices of homes in the city are $350,400 while the average rent is $1,289 per month.
The median income in Denver is $53,543 while the state has a 4.63% of income tax. Your living expenses will not be covered by the average hourly wage of $12 – $14 per hour on just 40 hours per week.
It would help if you had an average of 60 hours per week to survive in the city area. And if you are offered overtime, then accept it because every bit counts.
When you get to grocery shops in Denver, be prepared to pay $3.11 to get a loaf of bread, $1.59 to get a half-gallon of milk, and $1.56 to get a dozen eggs.
If you choose to eat out, understand that a steak will cost about $12.64 while a beer goes for $9.04. 
Best Neighborhoods in Denver
Now that you have more idea of the Denver area in general, you are prepared to take in the culture of the city, and the first step is to choose your preferred neighborhood to move into. Even, as some proven Denver staples, you will discover just anywhere. Each neighborhood in Denver has a little different and provides different amenities.
Your choice will be based on any of these communities that best match your lifestyle:    
Bustling commercial centers: If you desire to live in the middle of the city and walking distance of restaurants, malls, shops, museums, and more, then move to the downtown Central Business District or the nearby areas of North Capitol Hill and Civic Center. 
Great vibes with much green space: A lot of Denver neighborhoods have the perfect balance of suburban feel, quiet, inside the huge urban city area. If you want to be closer to the fun and excitement at Denver's downtown without residing right on it, consider Sloan's Lake or Glendale. 
Hip, young, and trendy: From the great number of museums here, to the numerous live music venues, Denver has a huge arts community that has a great culture. If you are looking for this, you will enjoy yourself in the Capitol Hill, River North Art District, often known as RiNo, or Five Points.    
The experiences these up and developing neighborhoods in Denver are going through include population growth, especially in young professionals' demography.
Denver has a lot of neighborhoods, and each of them is different and distinct. Whether you desire Denver suburbs or a metro area, there are some parts of Denver that is perfect for you. You only have to look for it. 
To move around Denver is so simple. Many residents are car owners, but with bike lanes all through the city, one can easily travel on double wheels. The public transportation system in Denver (The Regional Transport District) offers hundreds of routes for busses. And you can read The Train That Saved Denver which talks about the city's quest to develop the light-rail system.
According to Resident Ryan Dailey's comments on Quora, he enjoys living in Denver. He says he doesn't drive or own a car, and that with biking and bussing, he can go anywhere he needed to go. However, traffic exists.
Enter Moving Details and Get your Moving Quote in Seconds.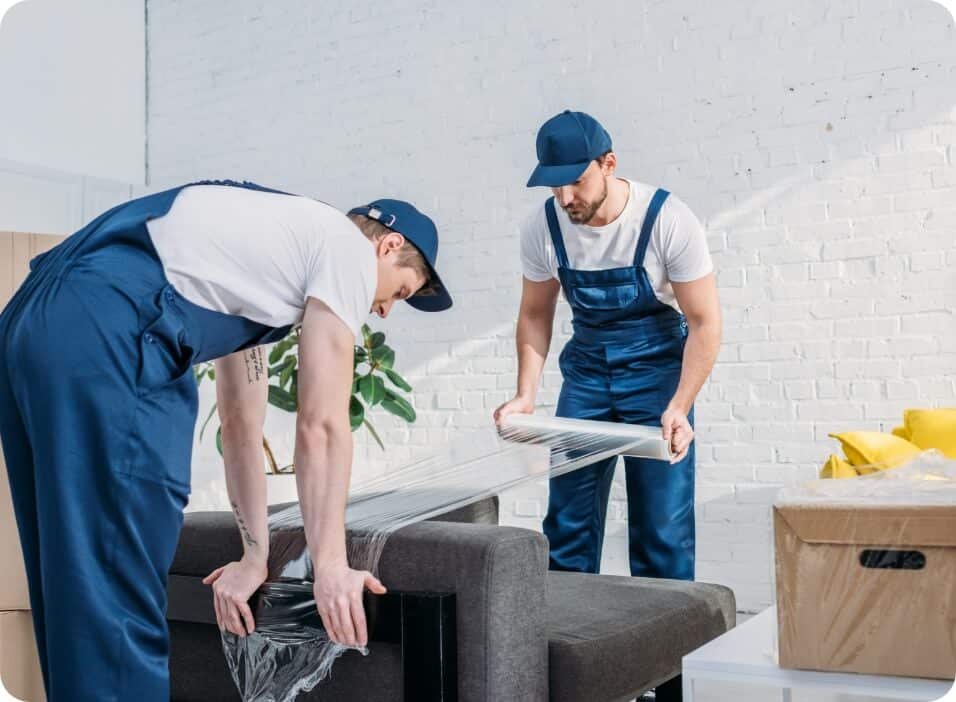 Frequently Asked Questions
Moving in Denver can be fun and at the same time excited, if you move with the right company. With the information shared here, your move in Denver should be as smooth as possible. All these movers were screened and handpicked to be the best among them. They are reputable and reliable to provide the best services.